How to create a SMART Goal as a student
In this article, we will show students how to create a SMART goal.
What are SMART goals?
SMART goals are goals that are Specific, Measurable, Achievable, Relevant and Time-Bound.
Students can create SMART goals for any goal you want to track as you work to achieve it.
1. Accessing Goals
To access student goals, hover over the Checkmark icon on the navigation side bar on the left, then click My Goals.
2. Start Goal
To make a SMART goal, click the Create a goal button.
Click play on the video to learn more about SMART goals.
Then click Next Step.
3. Creating a SMART Goal
Finish filling out all aspects of the SMART goal, then hit "Save Goal" Now on your goals page, you'll see your new SMART goal.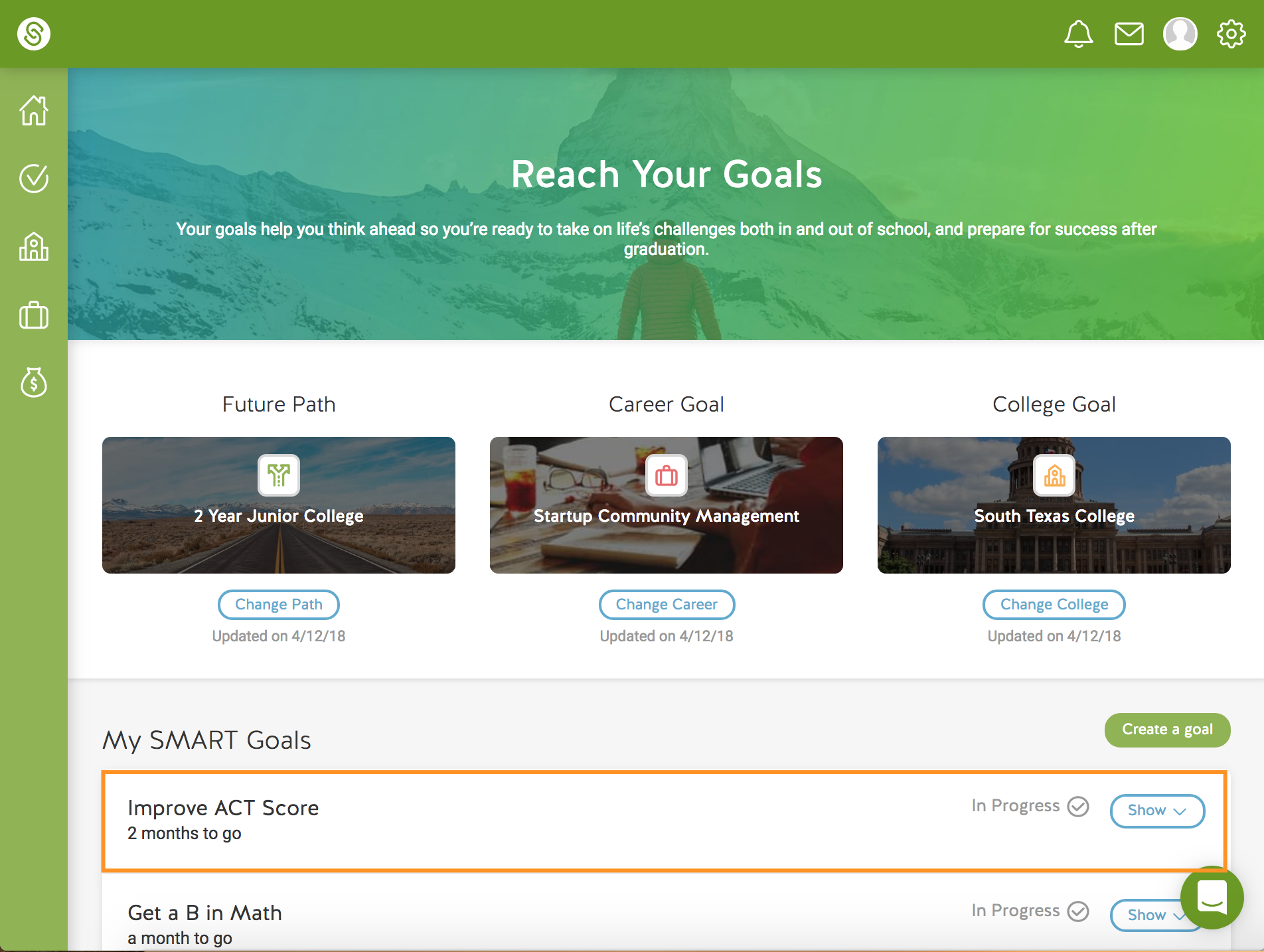 ---
---