Indicating Enrollment Decision
In this article we will show students how to indicate their enrollment decision for a college.
What is indicating enrollment decision?
After a student has tracked an application, both student and HS requirements have been fulfilled, and the student has indicated their application results, a student will be able to indicate their enrollment decision.
To learn more about requirements, go to Setting Up an Application & Its Requirements.
To learn more about indicating application results, go to Indicating Application Results.
1. Accessing Enrollment Decision
From the dashboard, hover over the School icon and scroll down to Application Manager.
Click Application Manager.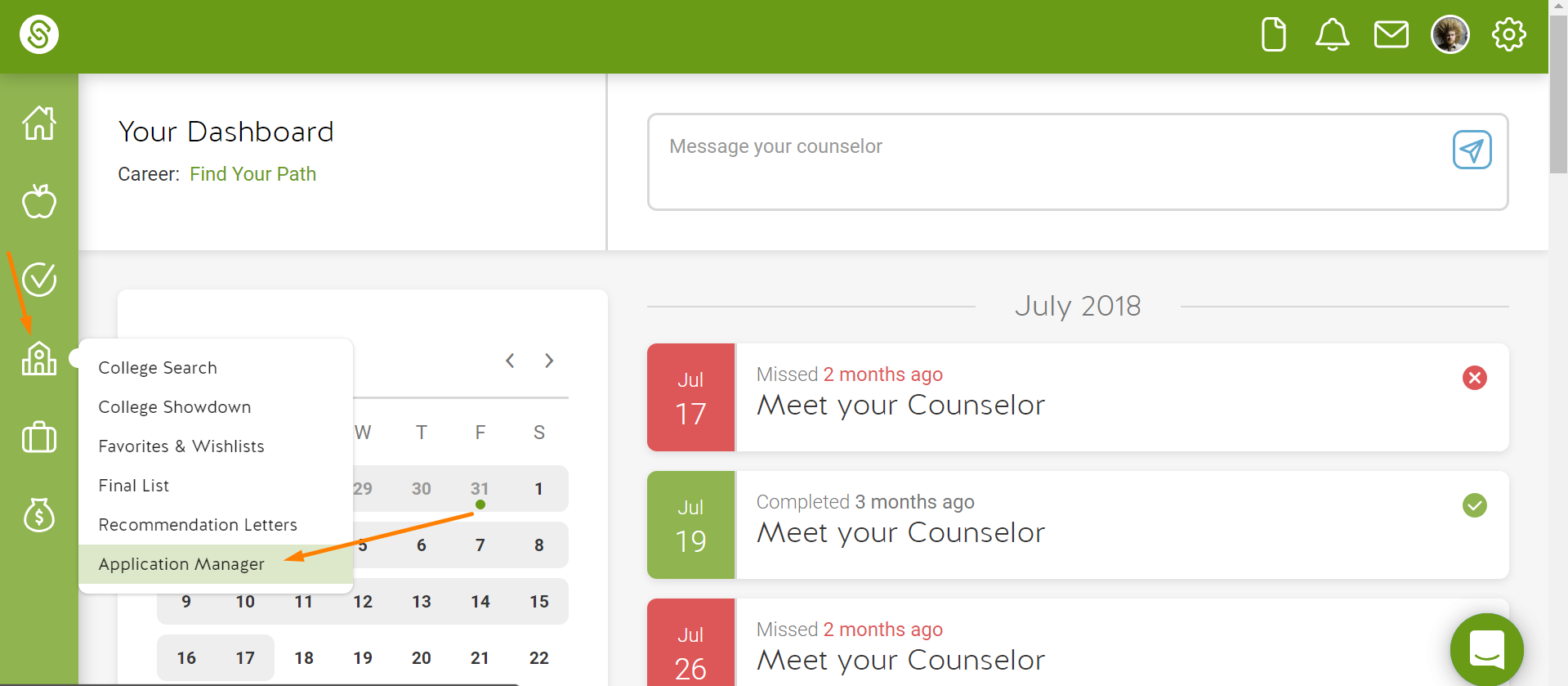 2. Indicate Enrollment Decision
From Application Manager, click on the application you wish to indicate your enrollment decision.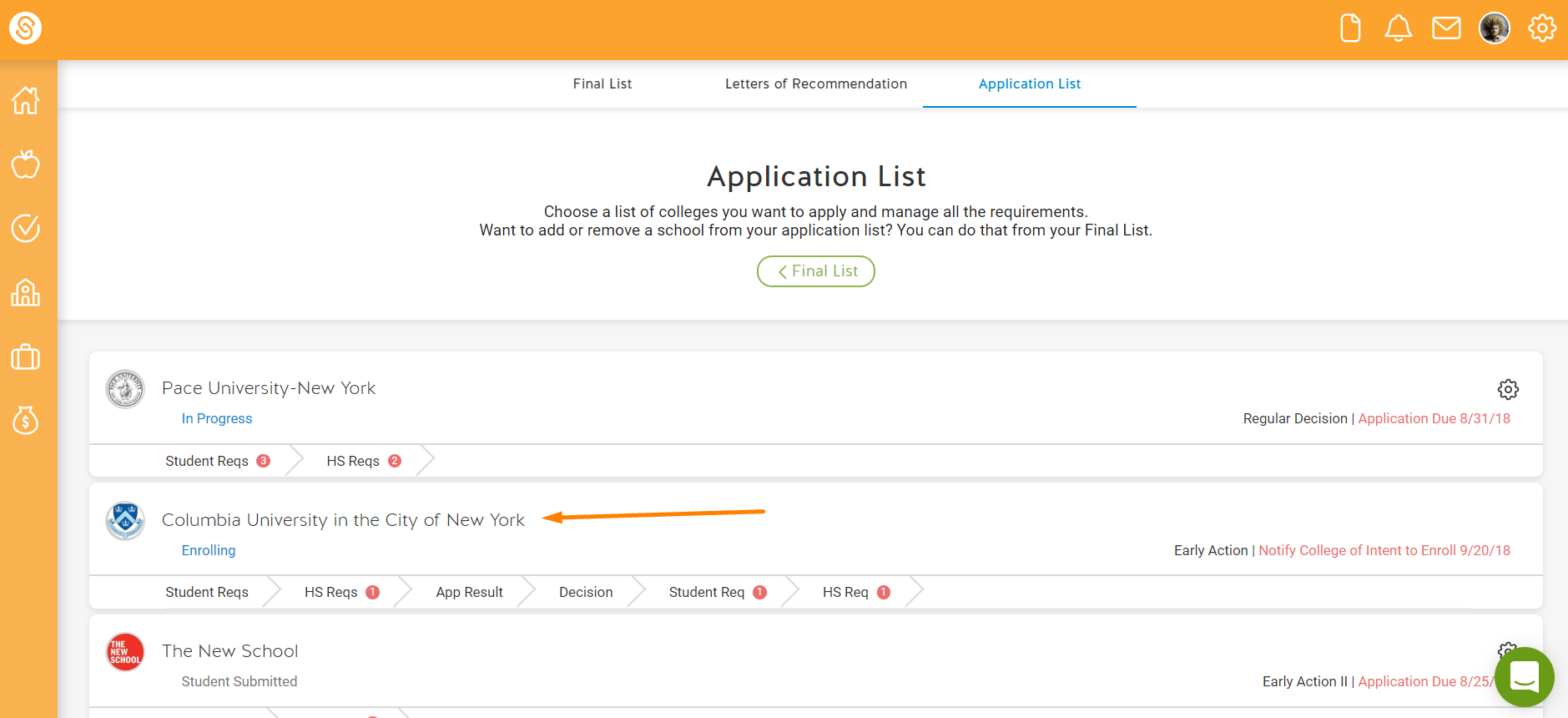 Click the Decision tab. You will see 3 buttons - Enrolling, Deferring, and Not Enrolling.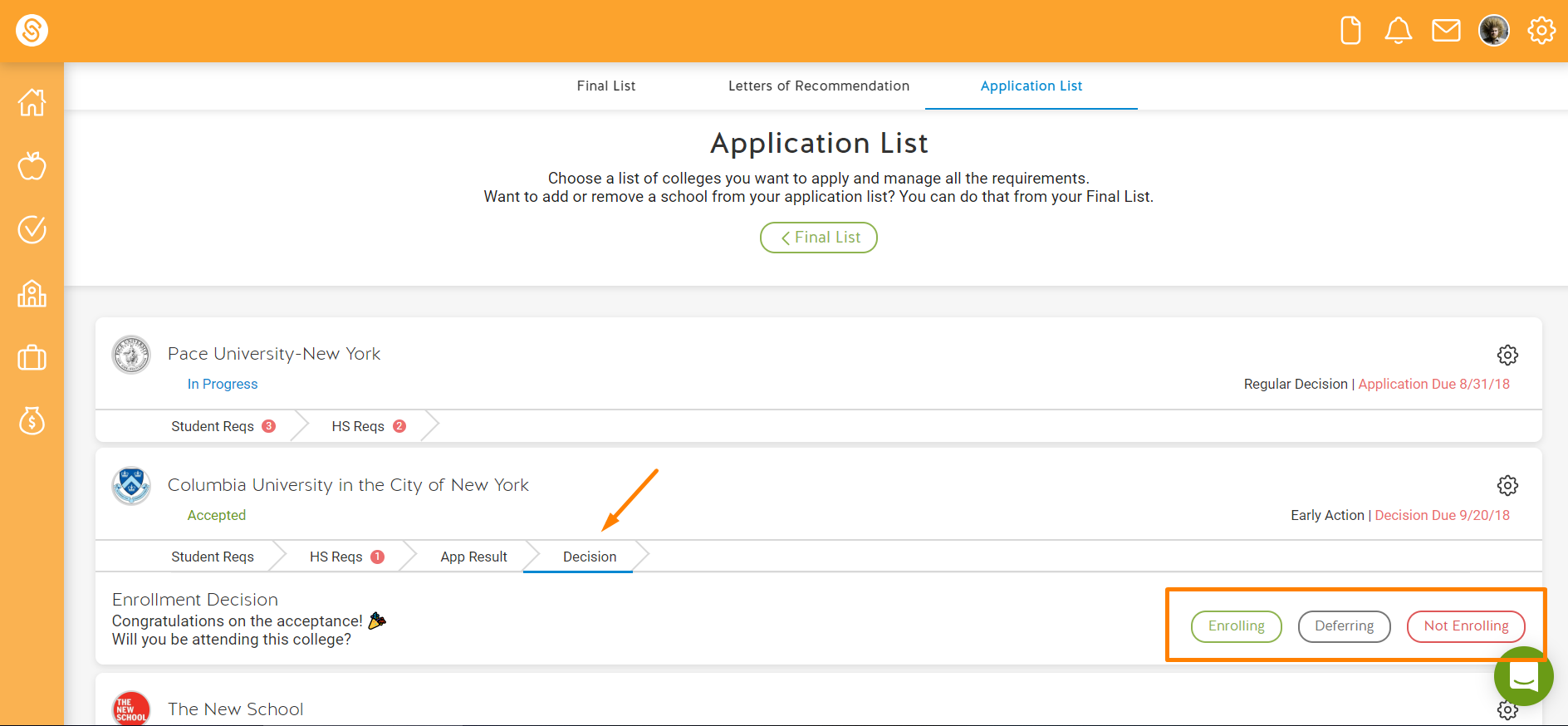 If you are enrolling in a college, click Enroll.
A box will pop up asking if you are sure you're enrolling at this college.
Click Confirm Enrollment.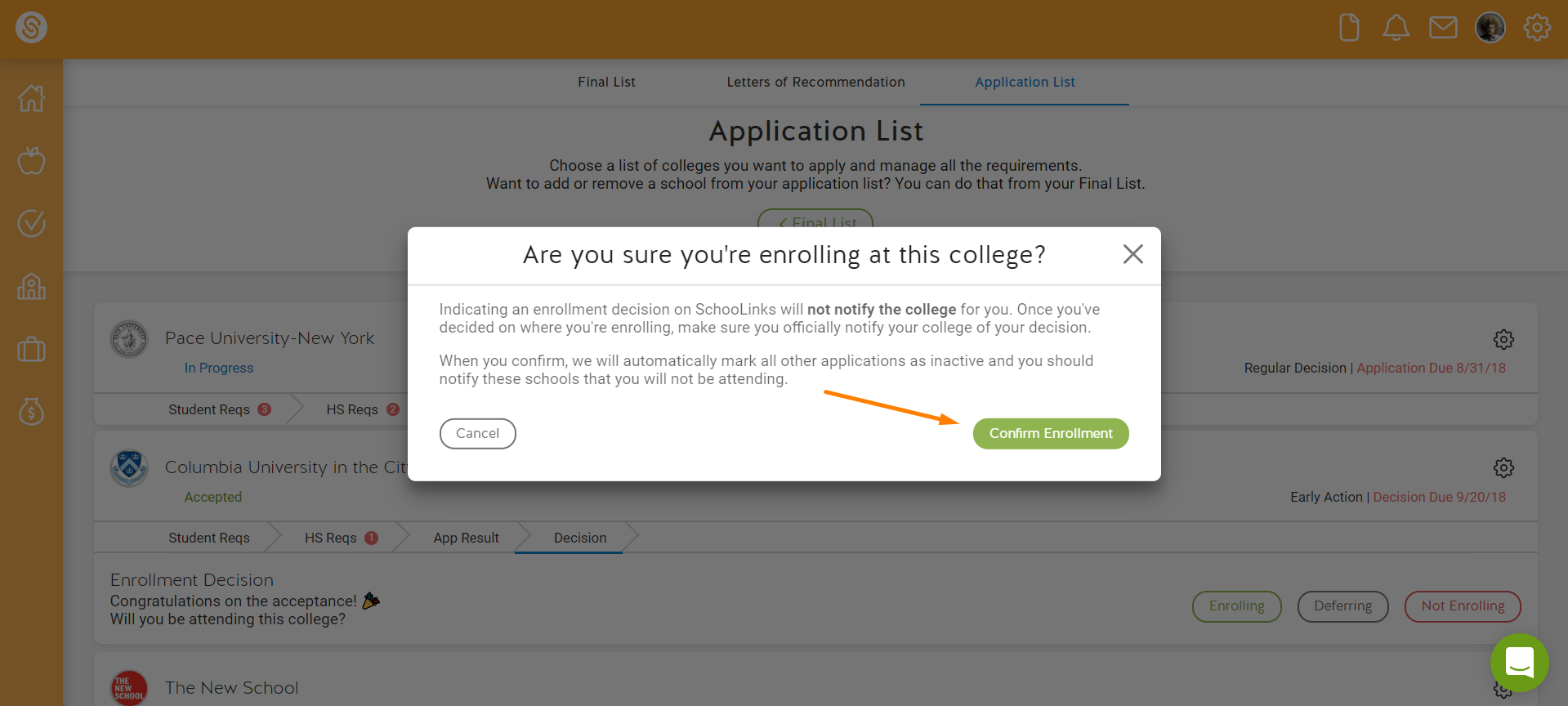 Fill out all Enrollment Requirements.
Click Update.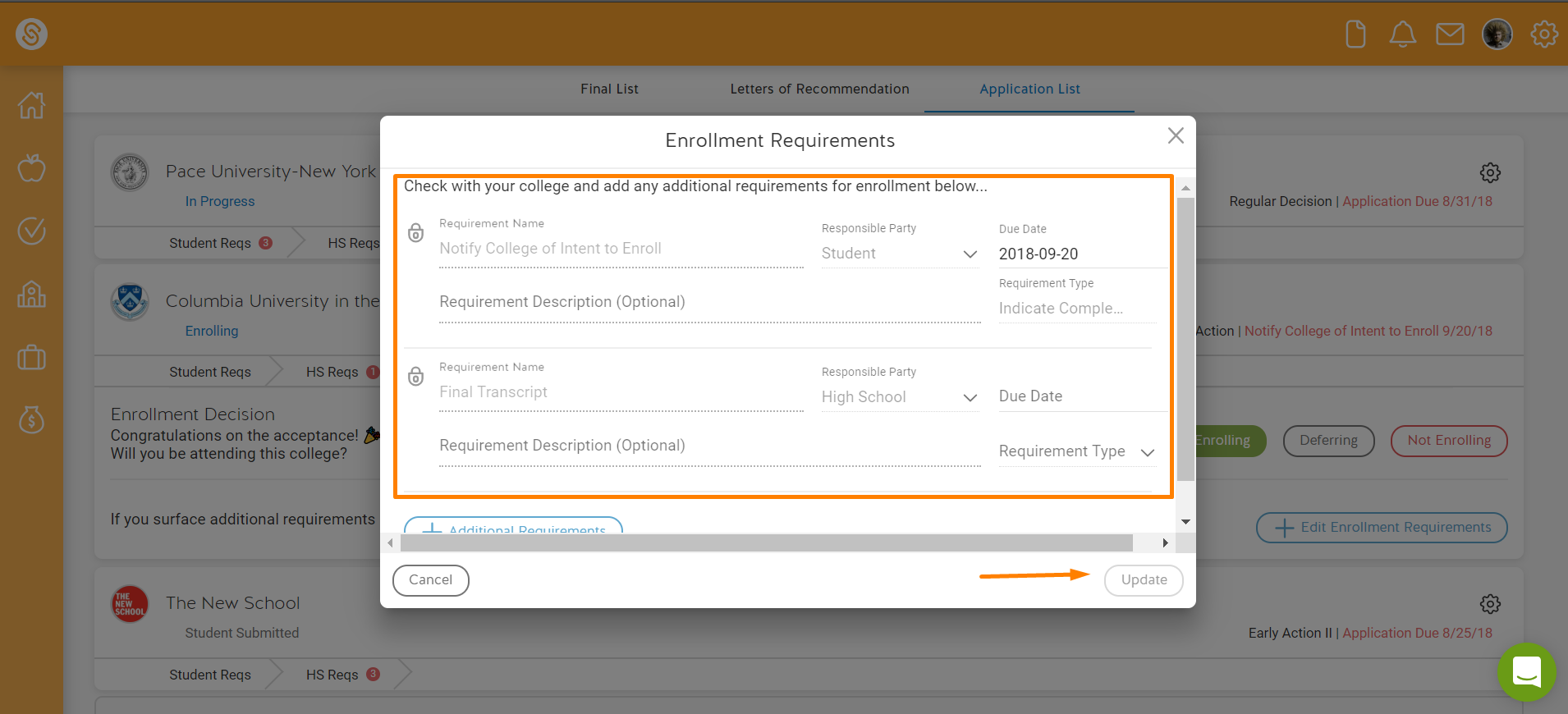 You will now have a Student Req and HS Req tab indicating the requirements needed to complete your enrollment.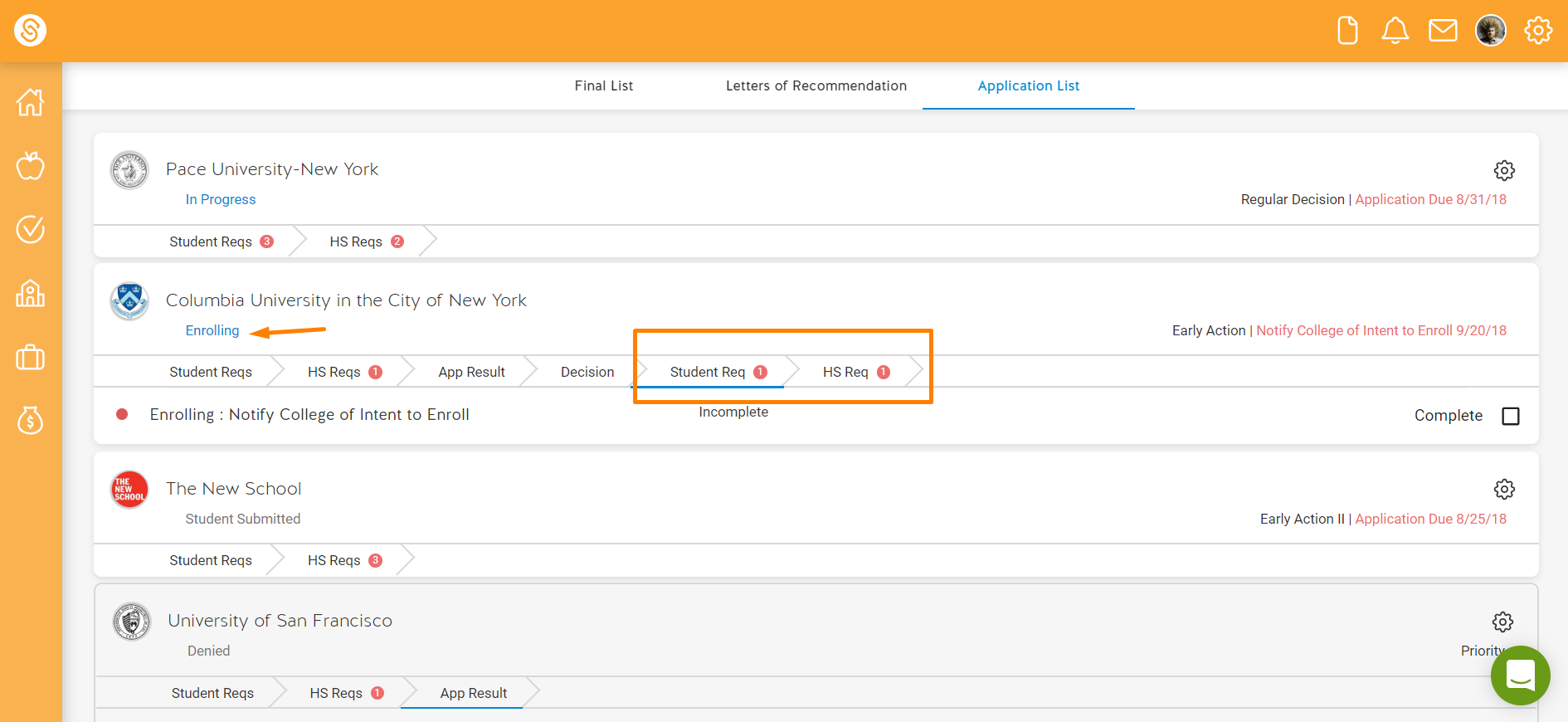 If you are deferring, click Deferring.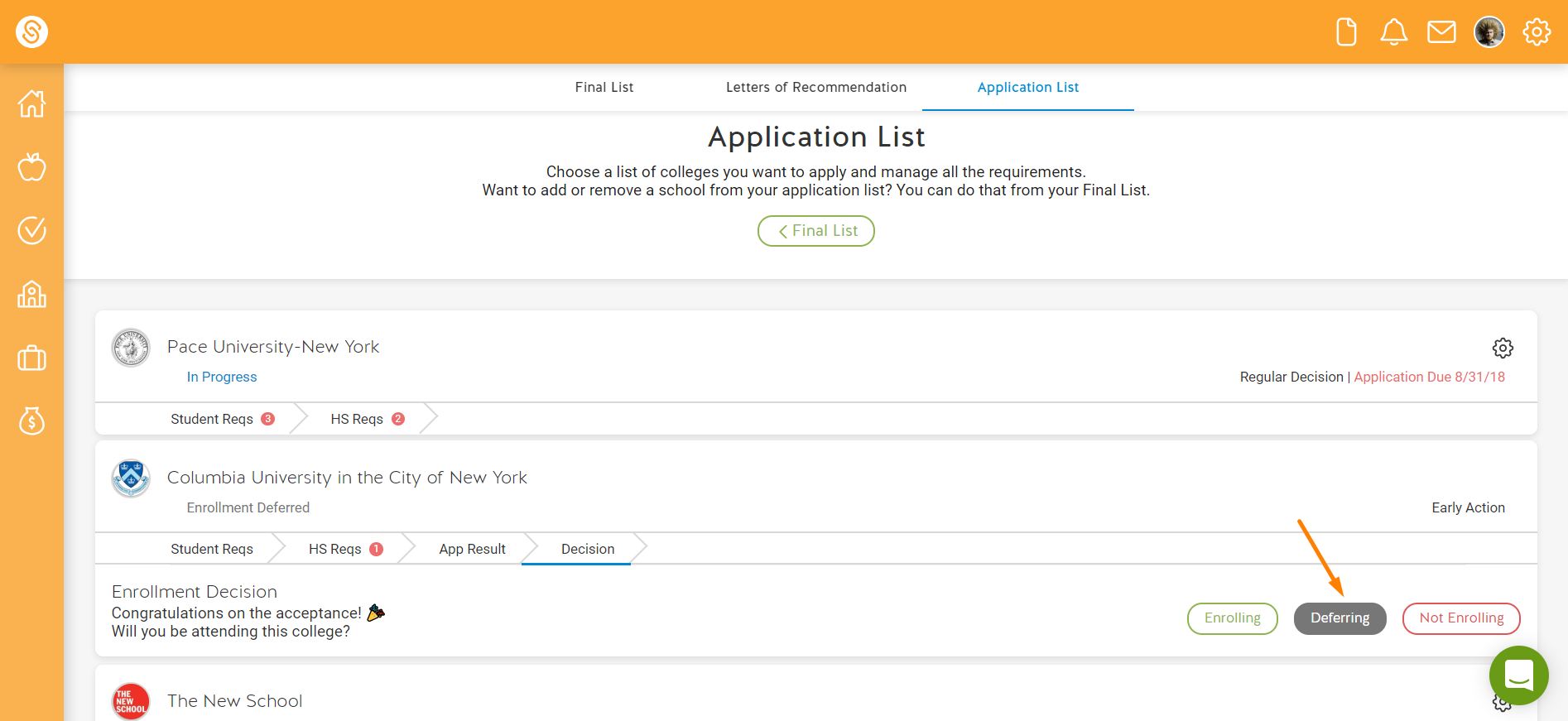 If you are not enrolling, click Not Enrolling.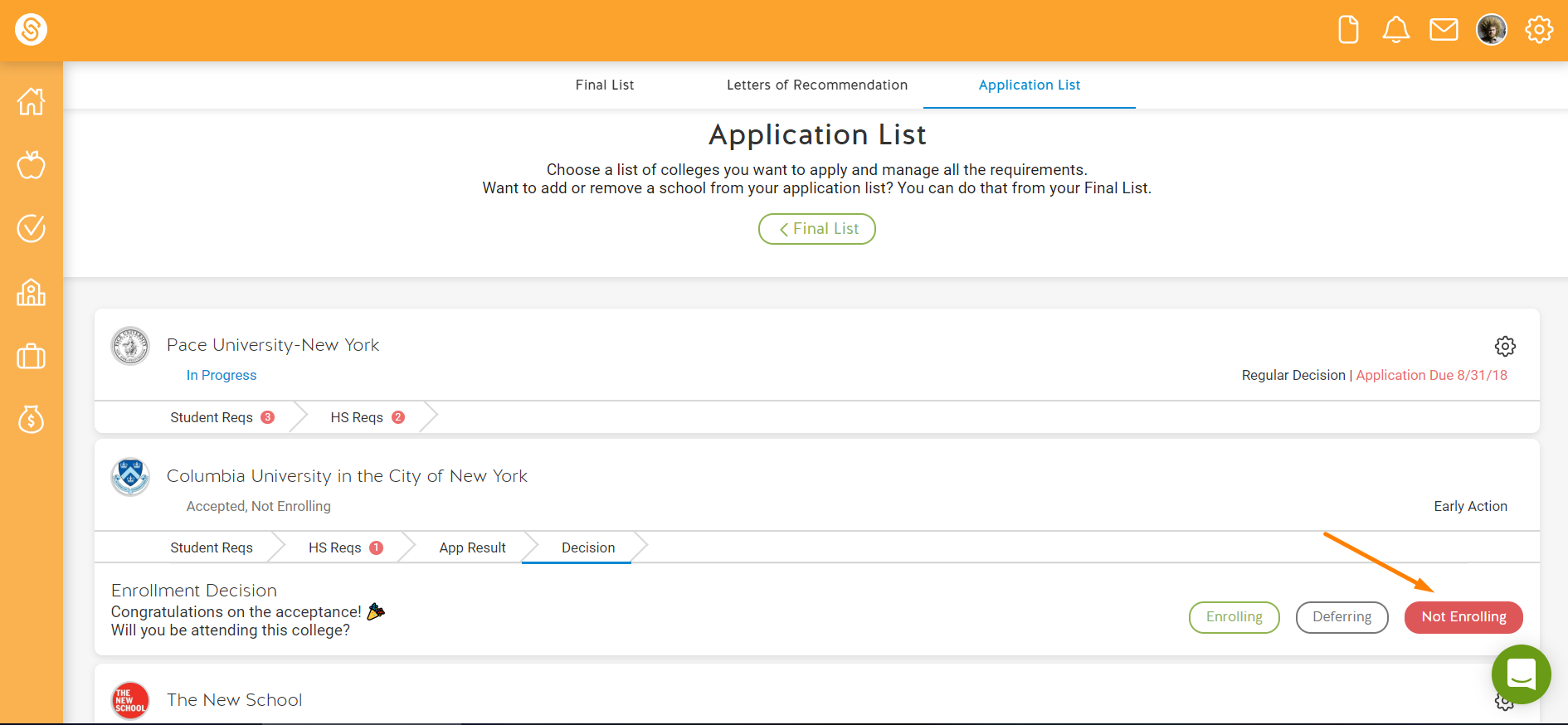 ---
---