How to use the Counselor Dashboard
In this article, we will explain the different parts of the counselor dashboard.
What is the counselor dashboard?
The counselor dashboard is the first thing counselors see when they login to SchooLinks. It lists all the students in their caseload, and the progress the students have made in both the Doing tasks their counselor has assigned them and the Learning Plan tasks they have.
Counselors can change the order students appear in on their dashboard. To learn how to order students, go to Sorting Students on Counselor Dashboard.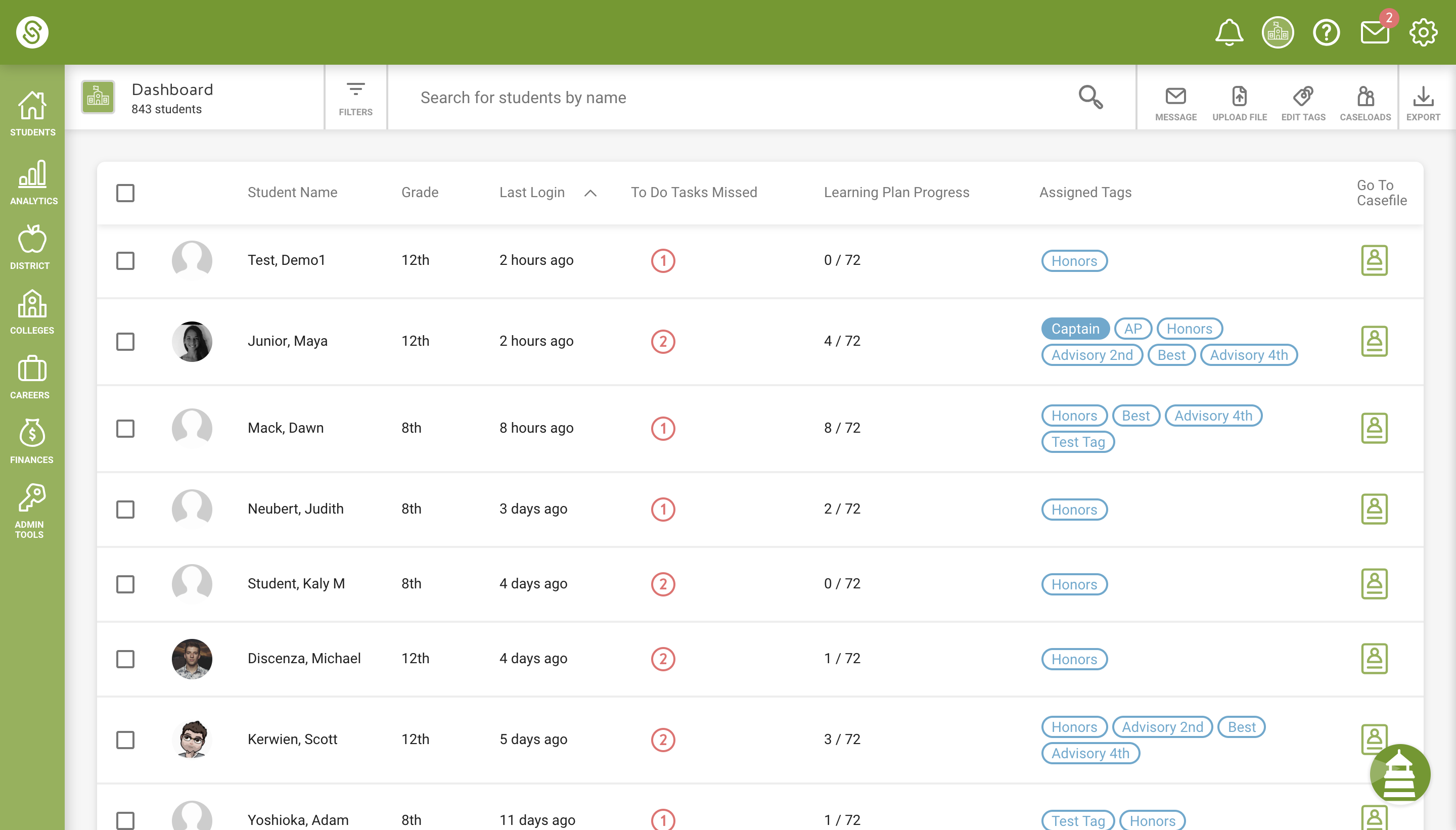 How to search for a specific student
If you're looking for a specific student, you can type their name in the search bar.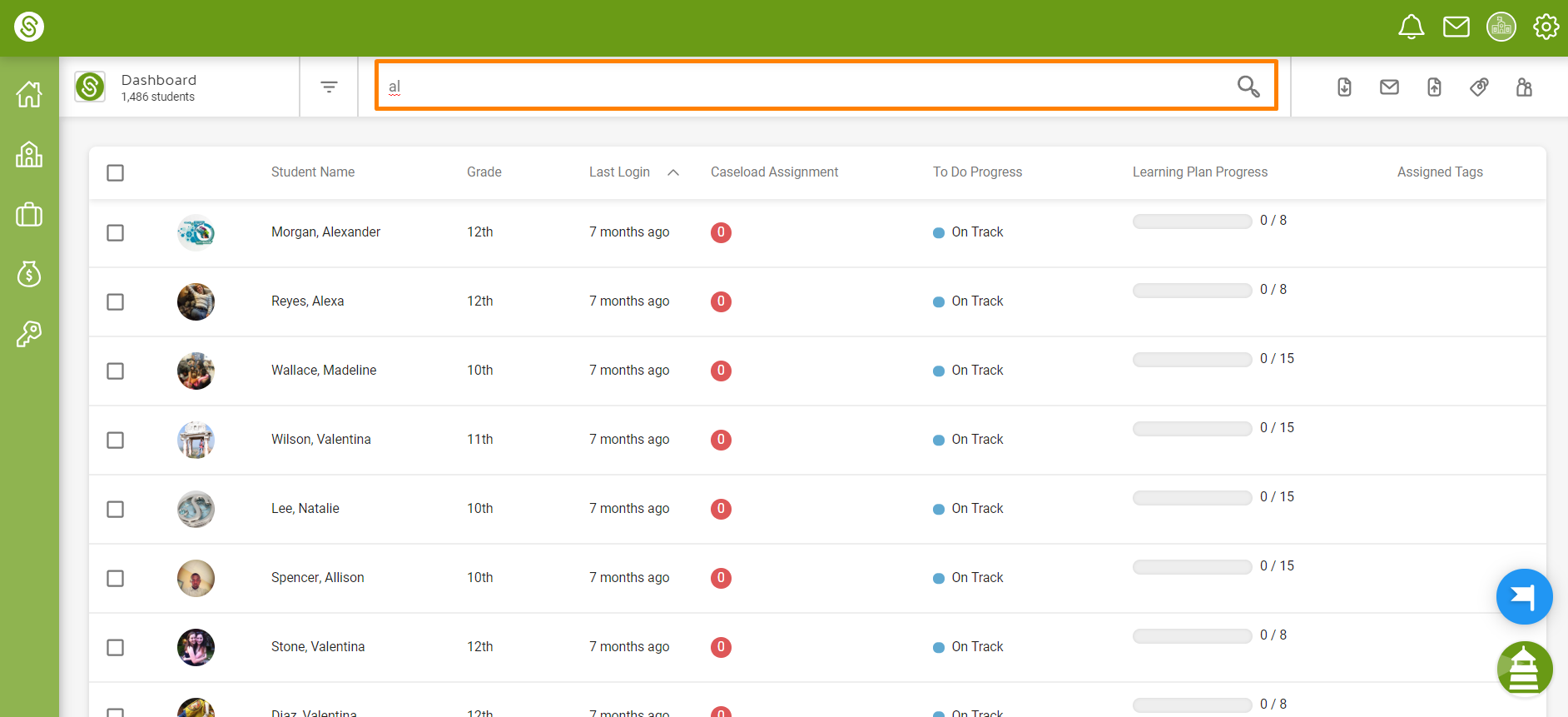 How to filter your caseload
Counselors can filter their dashboard to show them only certain students from their caseload. They can filter by both school and grade, depending on how their caseload is assigned.
This is a great way to quickly see specific groupings of students in your caseload!
Any filters counselors have selected are shown in blue above the list of students.
To learn more about filtering counselor caseload, go to Filtering Caseload.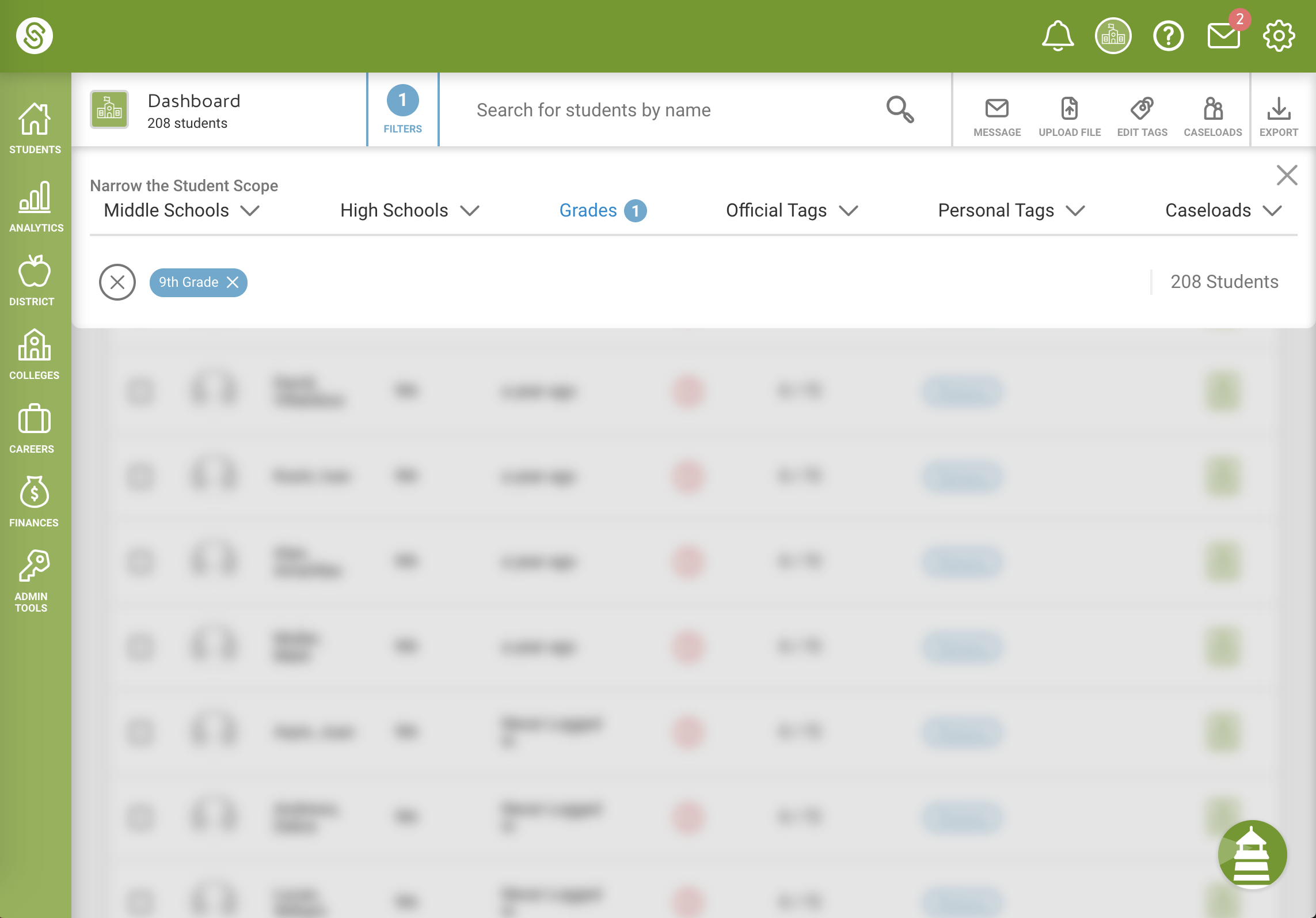 How to view a specific student's information
Click the Go To Casefile button to be taken to that student's casefile from the dashboard
---
---