Requesting a Letter of Recommendation
In this article, we will show students how to request a letter of recommendation. 
NOTE: You will only have access to request letters of rec if your school has the SchooLinks Application & Transcript Manager. If you're not sure if your school has the Application & Transcript Manager, ask your counselor. 
Why would I request a letter of recommendation on SchooLinks? 
Requesting a letter of recommendation on SchooLinks allows for you to electronically send that letter to the colleges that you're applying to. You can also track when your recommenders have uploaded your letters. 
Your recommenders will have access to your SchooLinks profile to help them write the best letter possible. To learn how to update your profile, go to Editing Your Profile. 
Make sure you have talked to your recommenders in person about writing you a letter of rec, BEFORE you request a letter from them on SchooLinks. 
1. Accessing Letters of Recommendation
To access Letters of Recommendation, hover over the Schools icon on the navigation side bar on the left, then select Letters of Recommendation from the dropdown menu.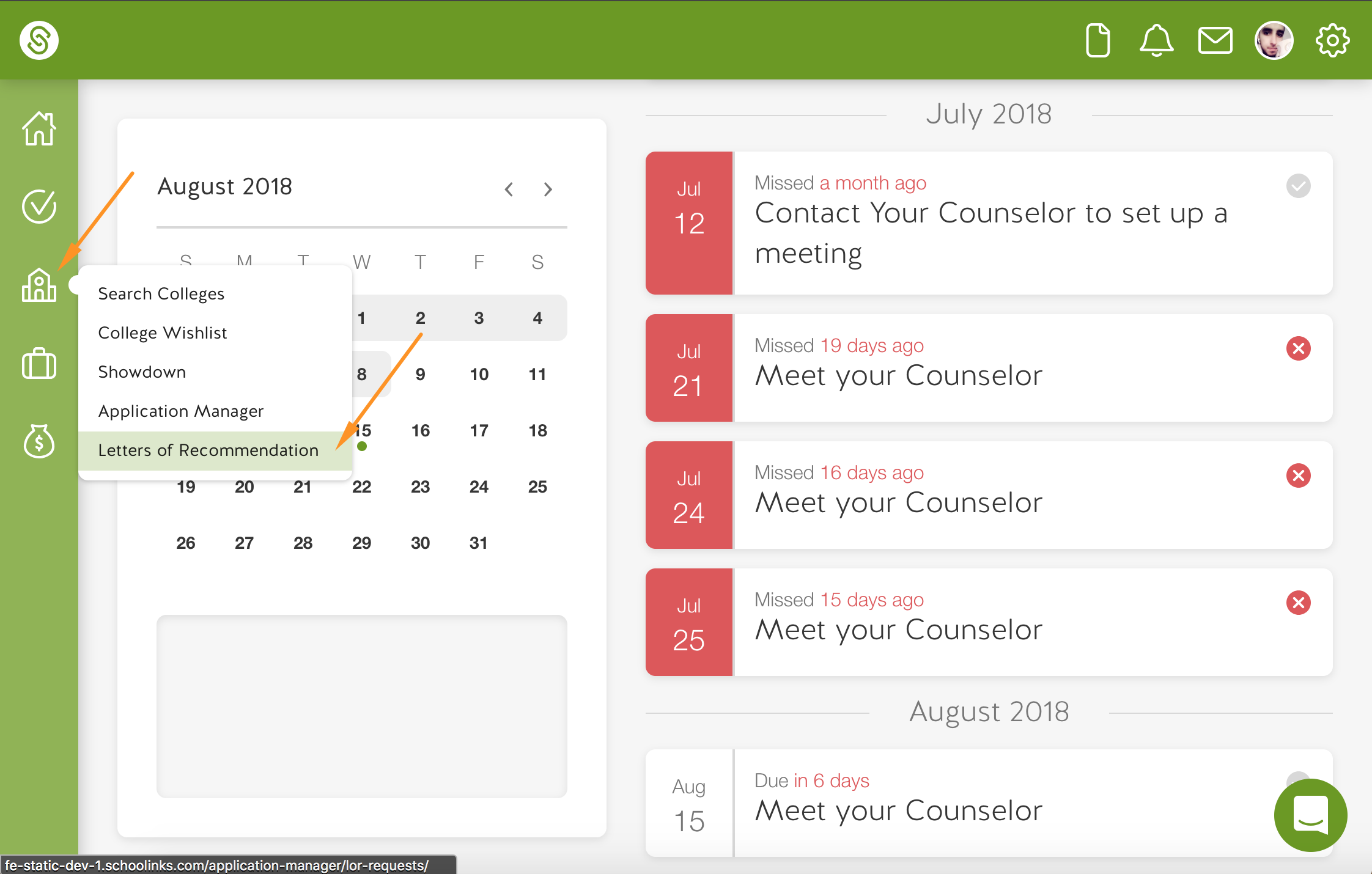 2. Add a Recommender
Now you have to add the person you want to request a letter from. 
In order to request a letter or rec, you must have first filled out the FERPA waiver. To learn more about the FERPA waiver, go to Signing the FERPA Waiver. 
Click the Add Recommender button.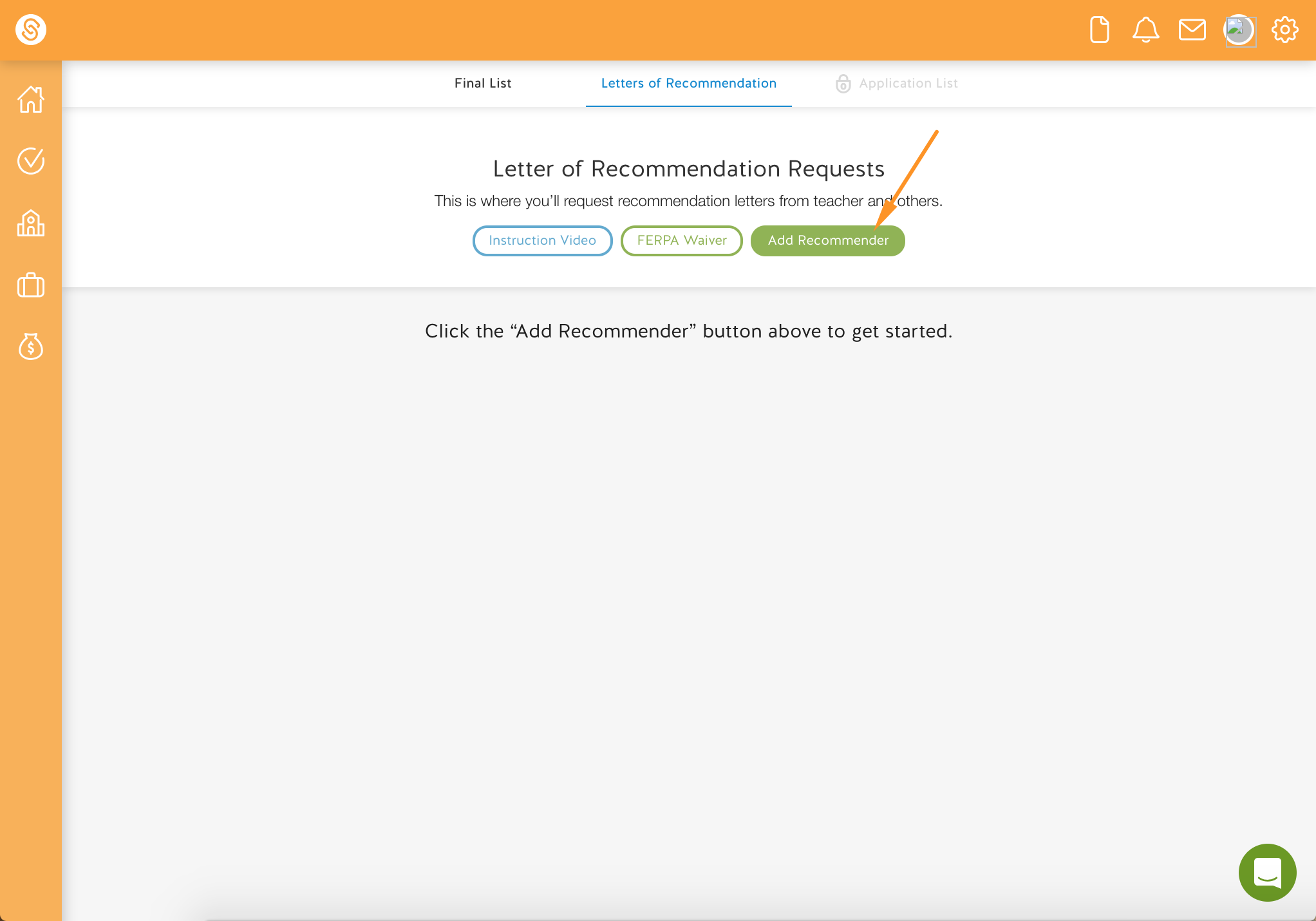 3. Create a New Recommender Request
Type the requested information into the fields. 
Then click the Add Document button.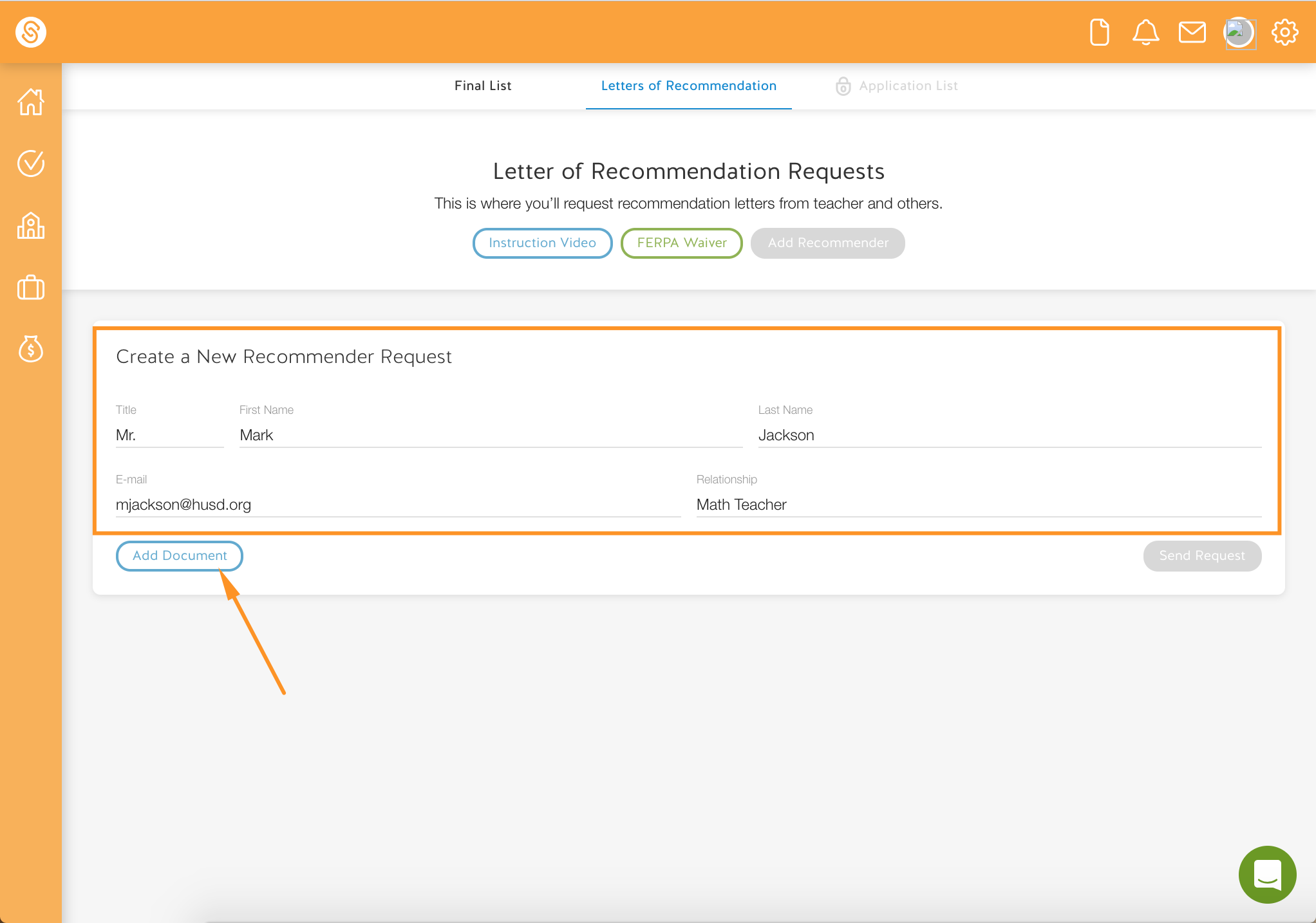 Select the type of document you're requesting. 
Then leave a note for your recommender, and click Send Request.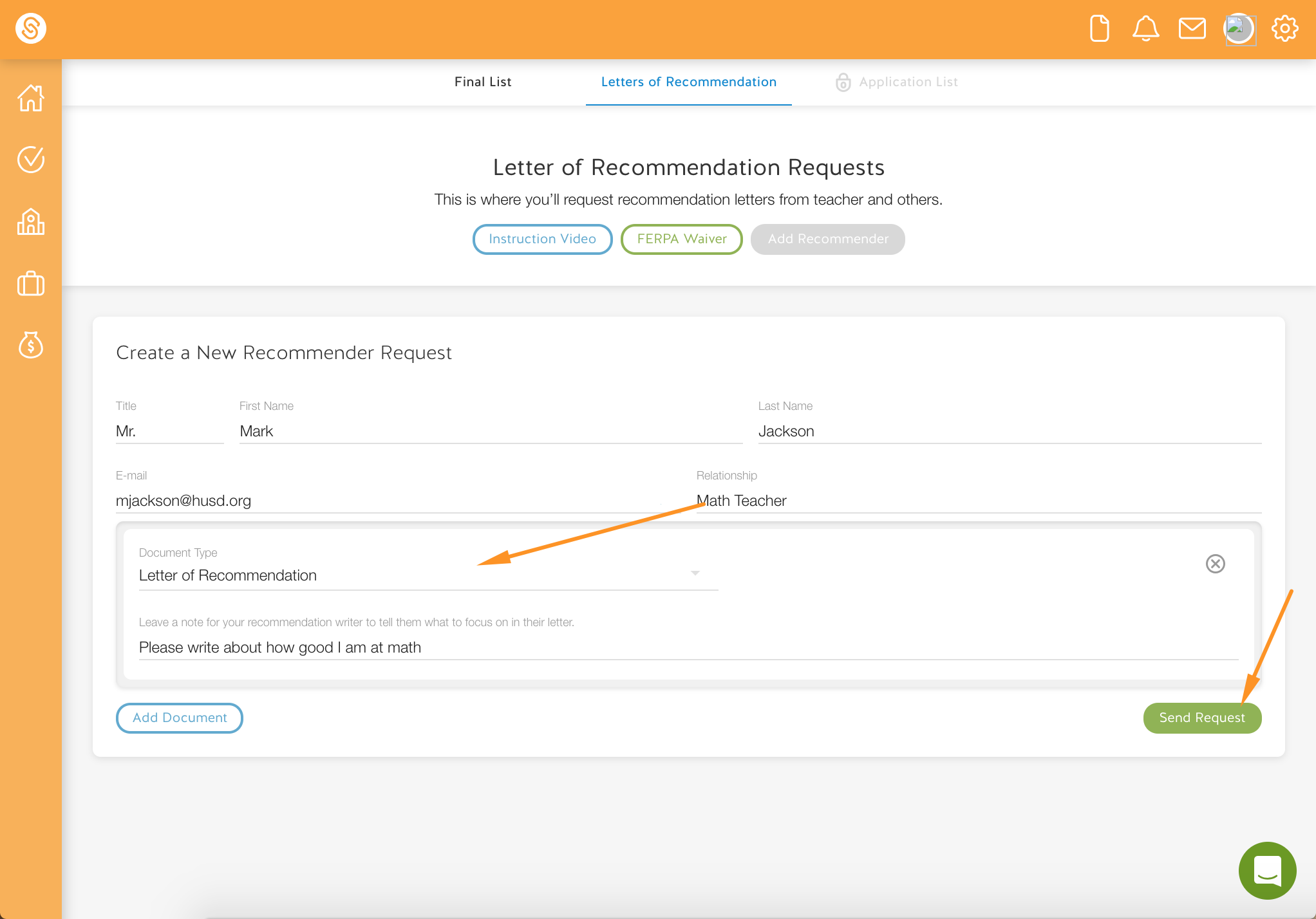 Now you'll see that your request is Pending and has been sent to your recommender.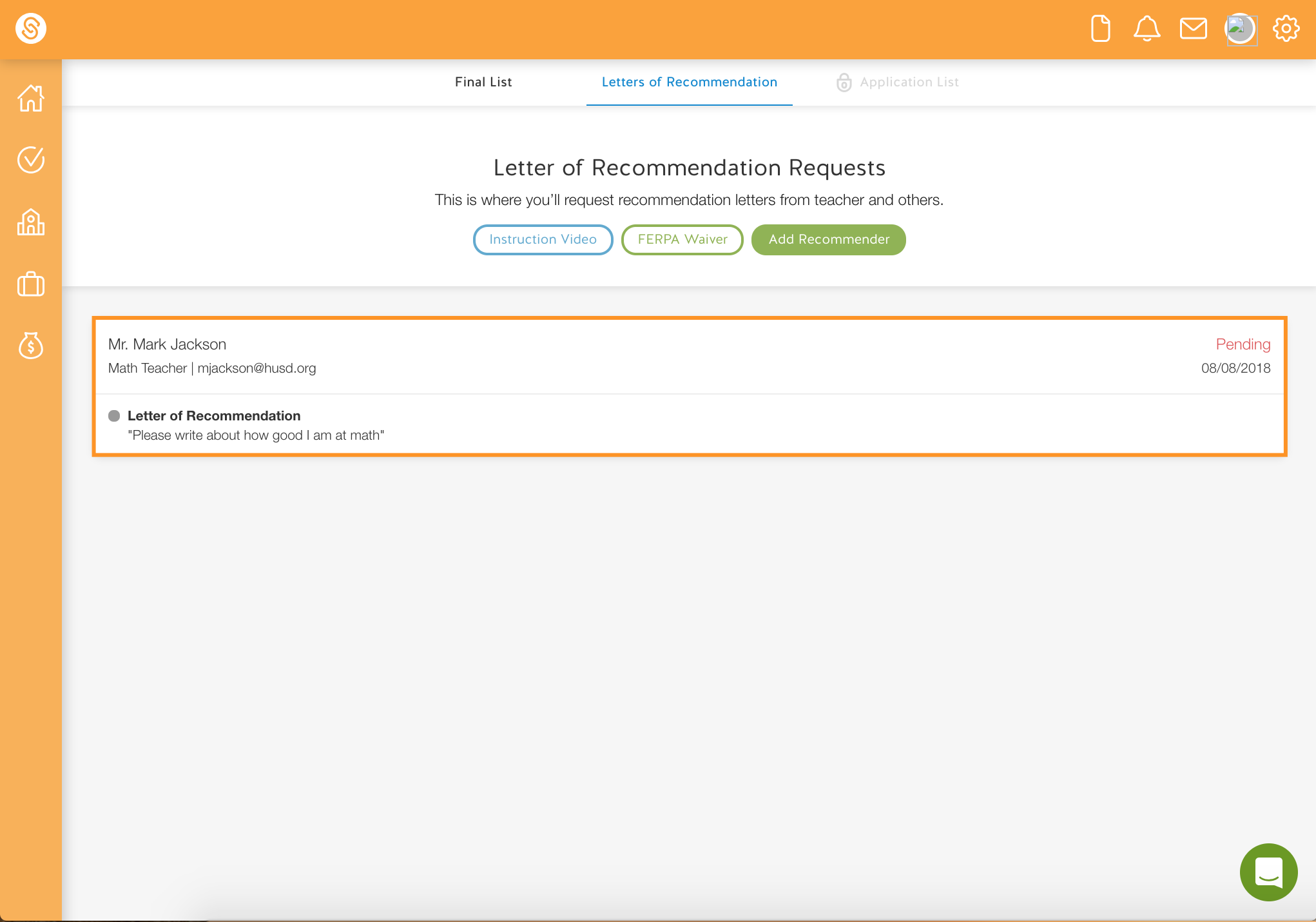 ---
---