How to favorite schools as a student
In this article, we will show students how to favorite schools
1. Accessing School Search
To access School Search, hover over the Schools icon on the navigation side bar on the left, then select School Search from the dropdown menu.
2. Favorite Schools
There are two ways to favorite a school.
Simply click on the heart icon under a school's name on the school search. Favorited schools will show a filled in heart
Students can also favorite schools on a school profile by clicking on the heart icon
3. Saving a Note
When students favorite a college from its profile, they can also write a note about why you like the college, or add it to one of their wishlists. Click the Save button to save your note.
To learn more about why students have to favorite 9 colleges, go to Why does SchooLinks require students to favorite 9 colleges?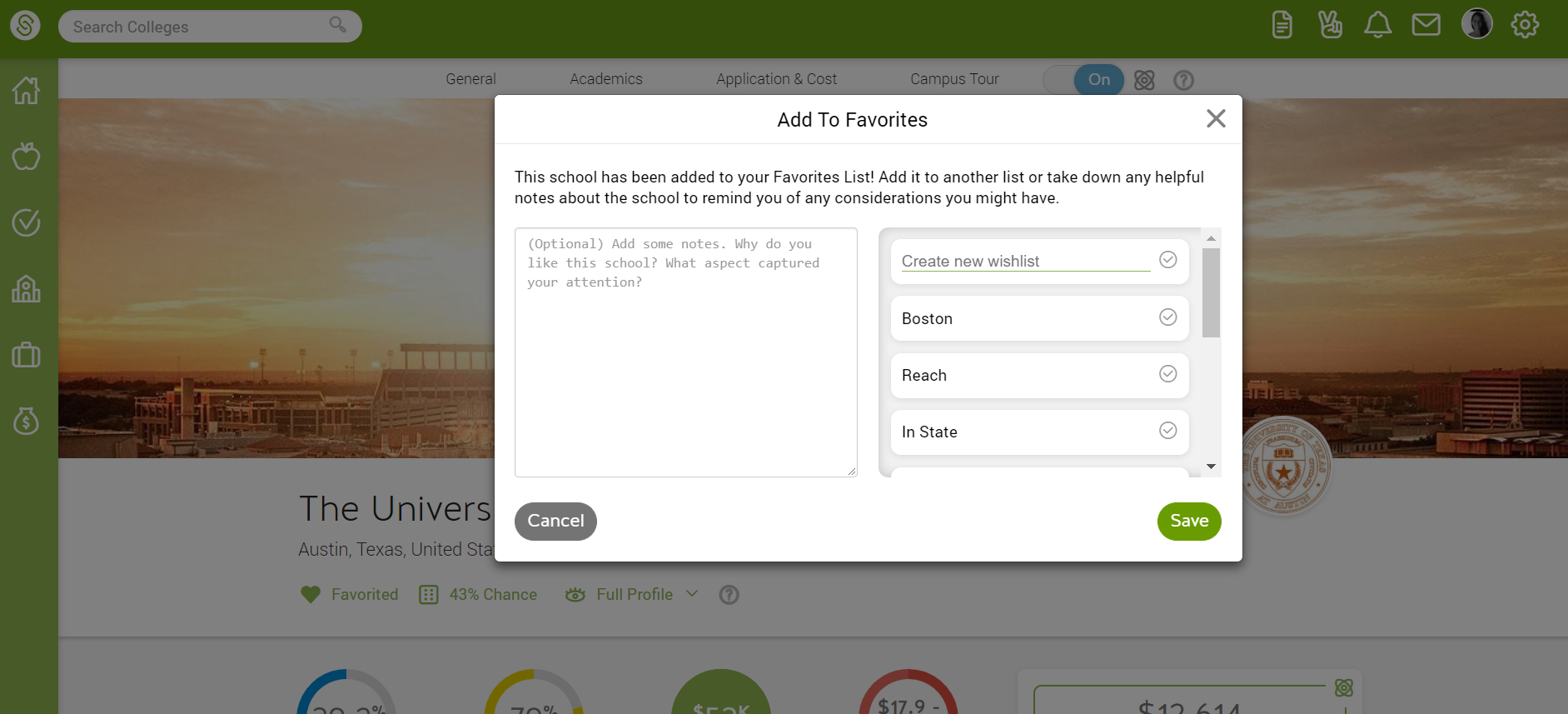 ---
---