How to Delete AP Test Scores as a student
In this article, we will show students how to delete an AP test score.
On SchooLinks, students are not able to edit an AP test score once they report it. However, students can delete a test score if they made a mistake in reporting or if they have retaken an AP Test and received a better score.
1. Accessing Test Scores
From the dashboard, hover over the home icon and click Test Scores.
2. Delete AP Test Score
Scroll down to the AP Test Scores section.
Click the trash can icon next to that score that should be deleted.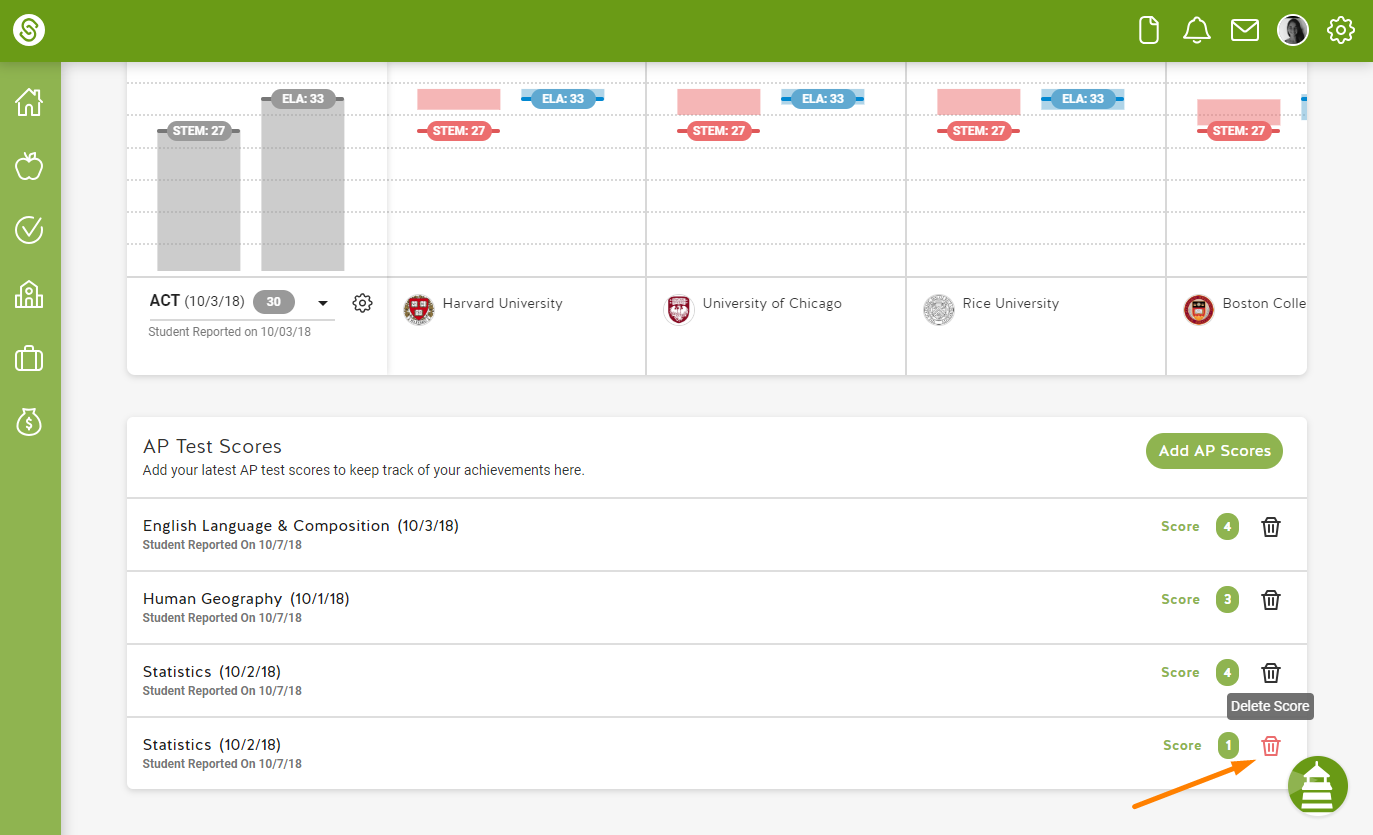 ---
---