Adding a personal Email Address for Notifications
In this article, we will show users how to add a secondary email address for notifications
What is adding an email address for notifications?
You can add another email to SchooLinks to receive notifications, in addition to the email already linked to your SchooLinks account.
This is good to add if you have another email address that you check more frequently than the email address already linked to your account.
1. Accessing Notification Settings
Hover over the Gear icon in the top right hand corner.
Click Notification Settings.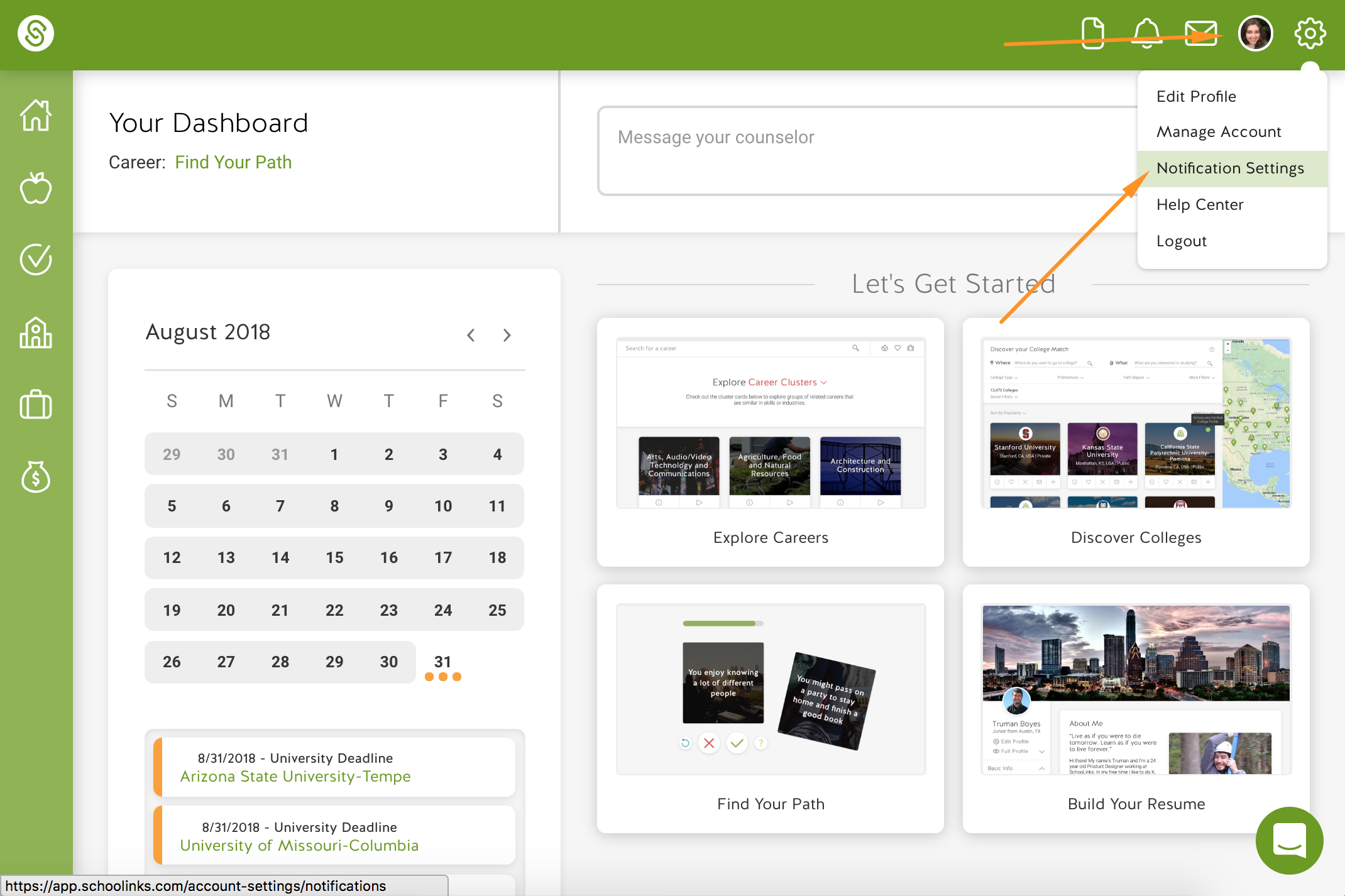 2. Add Email
Type in the email address you'd like to add.
Then click Save Email.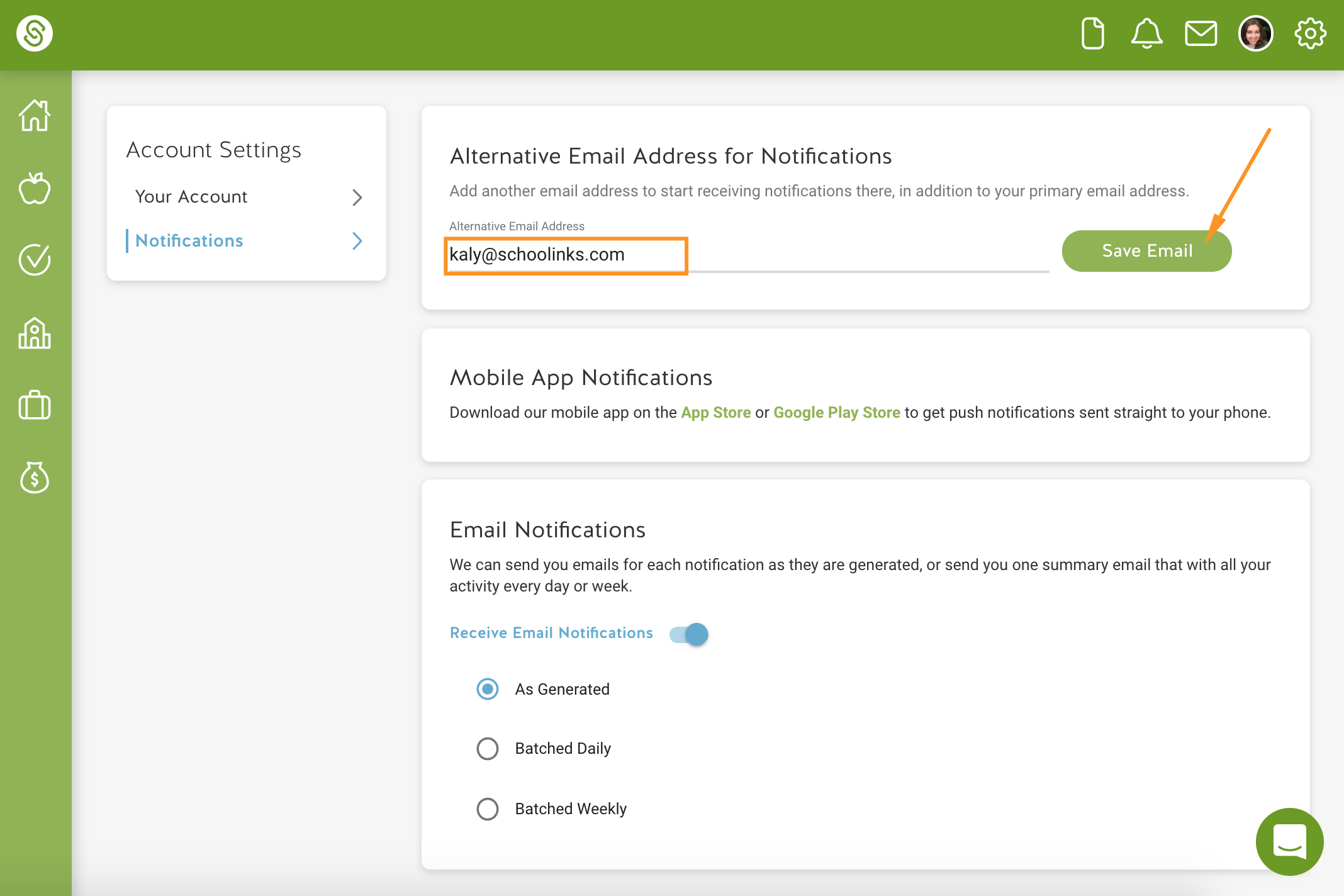 Now you'll see that email as your alternative email address, and you'll see a message that your alternative email address was added.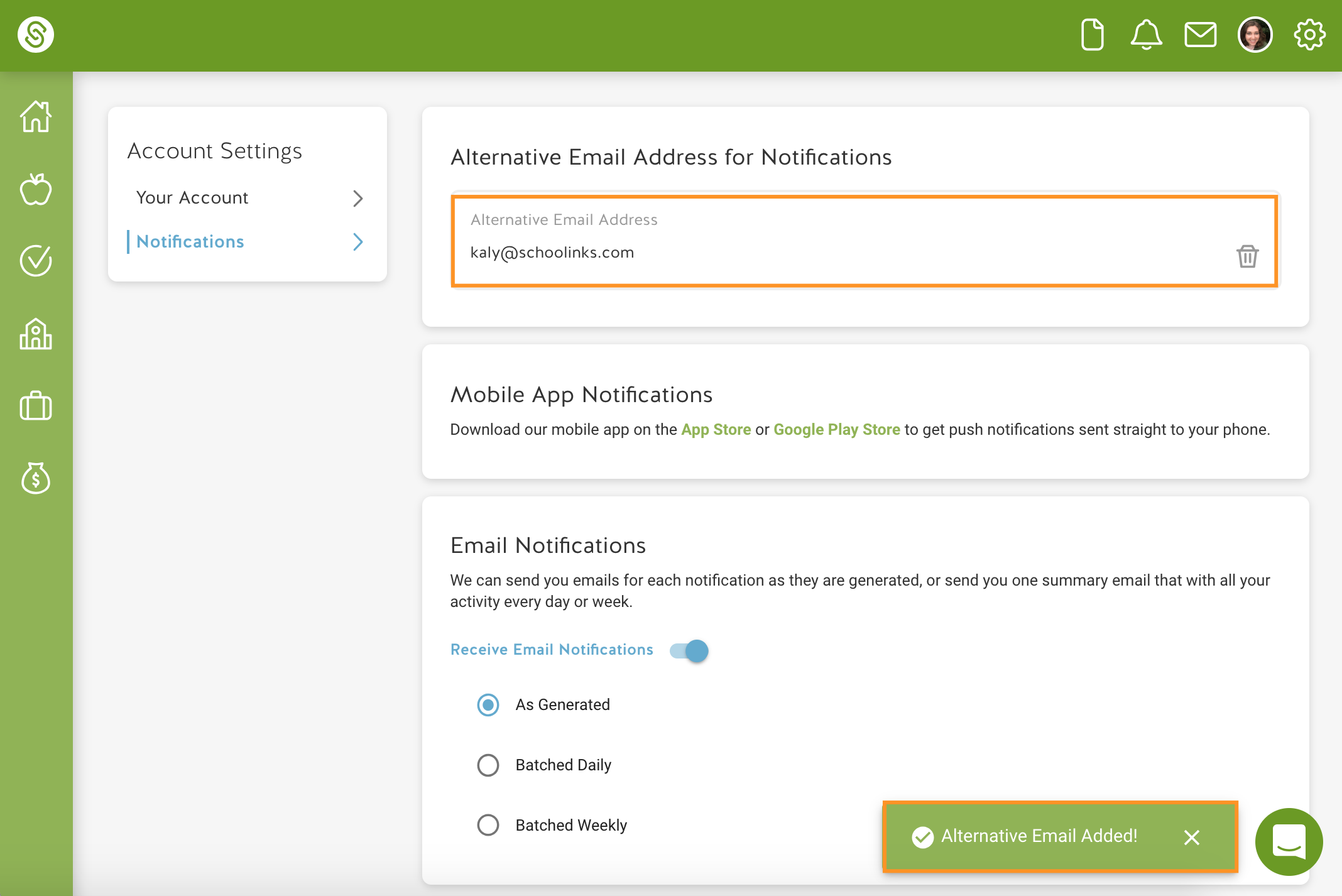 ---
---