How to re-send a transcript as a counselor
In this article, we will show counselors and registrars how to resend transcripts for students.
1. Accessing Doc Flow
Hover over the School icon, then click Application Manager. Then select the section that says Doc Flow.
2. Resend the Transcript
In Doc Flow, find the application you want to resend a transcript for. Then select that application.
Click the Gear icon on the right hand side of the application card, then click Send All Applicable Documents from the dropdown.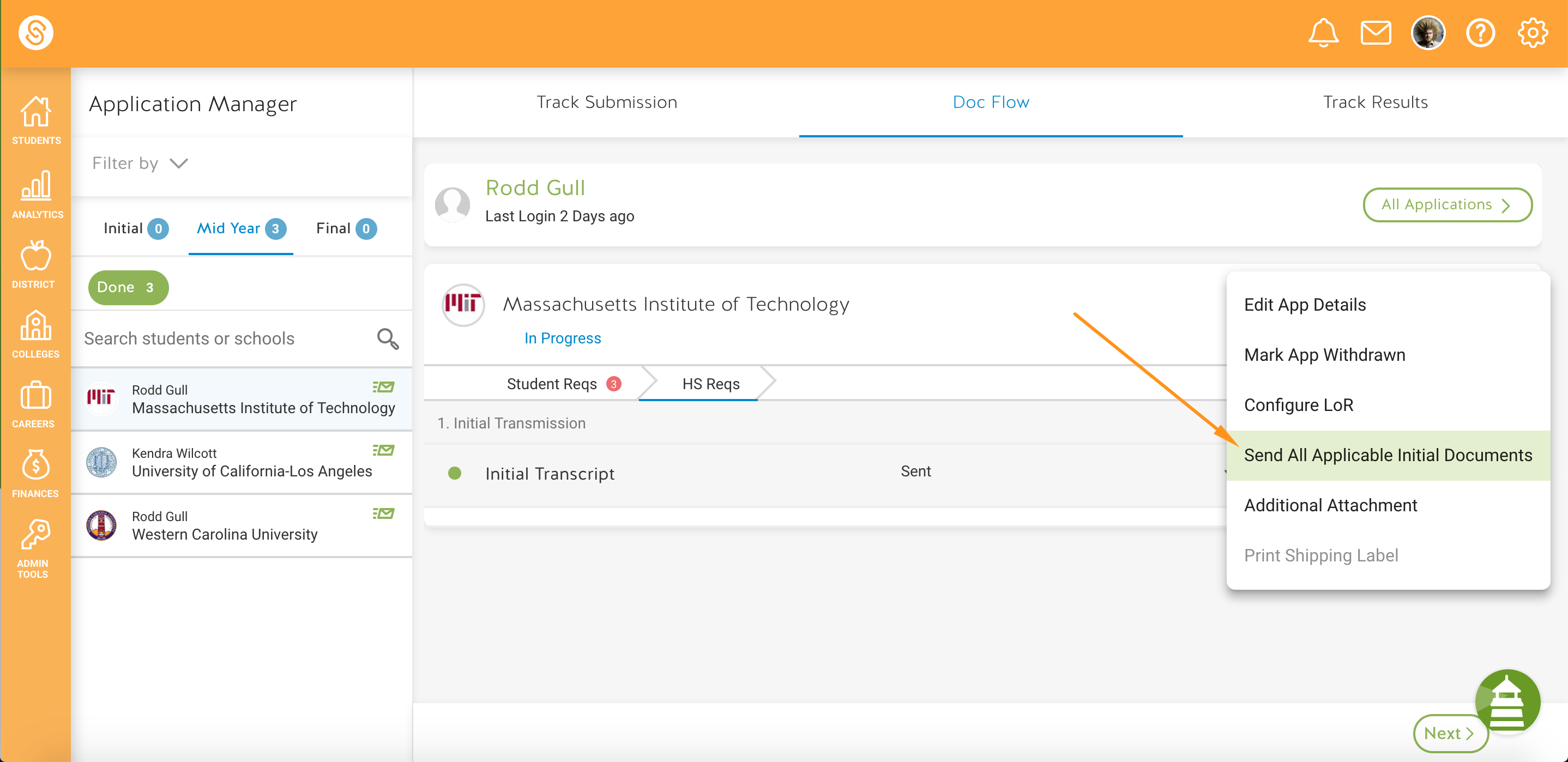 ---
---