Overview of Course Master for district admins
In this article, we will explain to district admins the different parts of course master.
What is course master?
Course master list is where every course a student can choose is housed. Most courses will automatically be listed here after SchooLinks imports the details from your school's student information system.
Accessing Course Master
From the dashboard, hover over the key icon and click Course Catalog
Then click the Course Master tab
Exploring Course Master
There are 2 ways district admins can explore course master
Search - Use the search bar at the top of the page to search for courses in the course master
Filter By - Filtering allows you easily find courses with similar criteria. You can filter by things like subject, school, grade and more.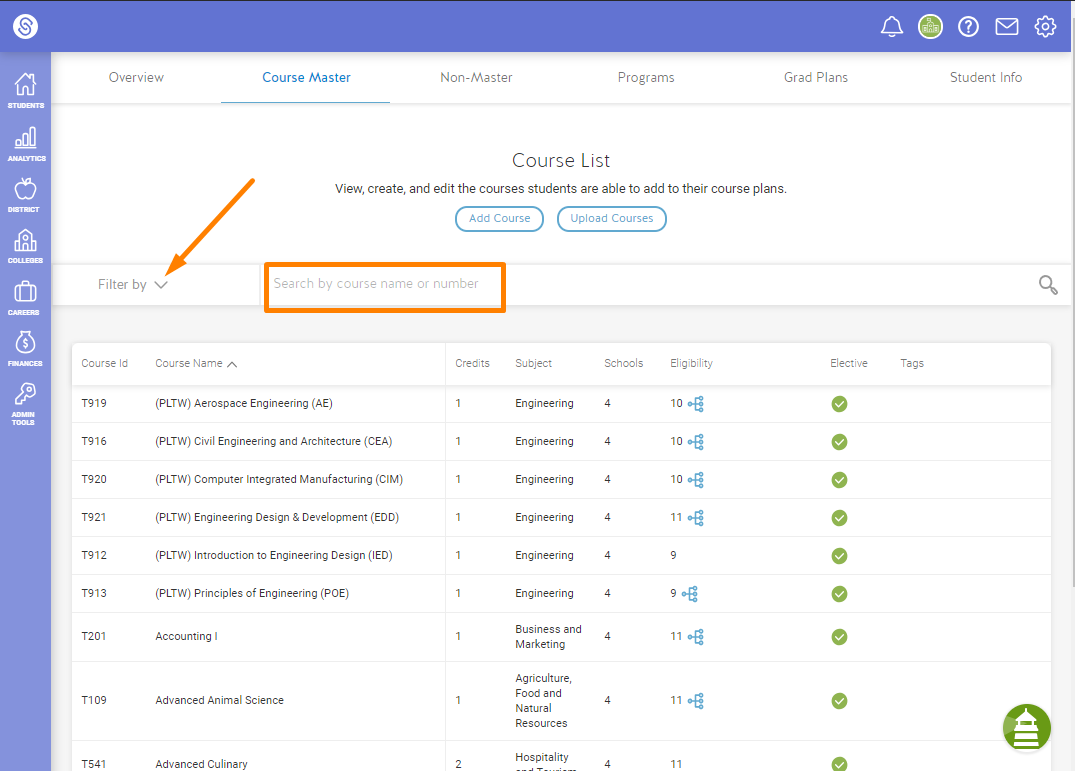 .
If you think a course needs to be added or modified, contact SchooLinks first so we can walk you though how to do so.
---
---