How to create tags as a counselor
In this article we will show counselors and teachers how to create tags for students.
Why would a counselor want to tag students?
Counselors can add tags to students they have access to on SchooLinks to help them organize and keep track of the students.
There are two types of tags: Personal and Official.
Personal Tags can only been seen, assigned, used and edited by the person who created them.
For example, a personal tag might be "Honors" for students in an honors class.
Official Tags can be seen and used by all staff in a school district, but can only be created, edited and assigned by staff with official permissions. If a staff member is not sure if they have permission to create official tags, they can ask an official at their district.
For example, an official tag might be "GEAR UP" or "AVID" for students in those programs.
1. Creating a Tag
First counselors must select the students they want to create a tag for.
To select students, click the checkbox next to the student's name on their dashboard.
2. Create a Tag
Once counselors have selected the students they'd like to tag, they can hover the tag icon.
Then click, Assign a Tag from the drop down menu.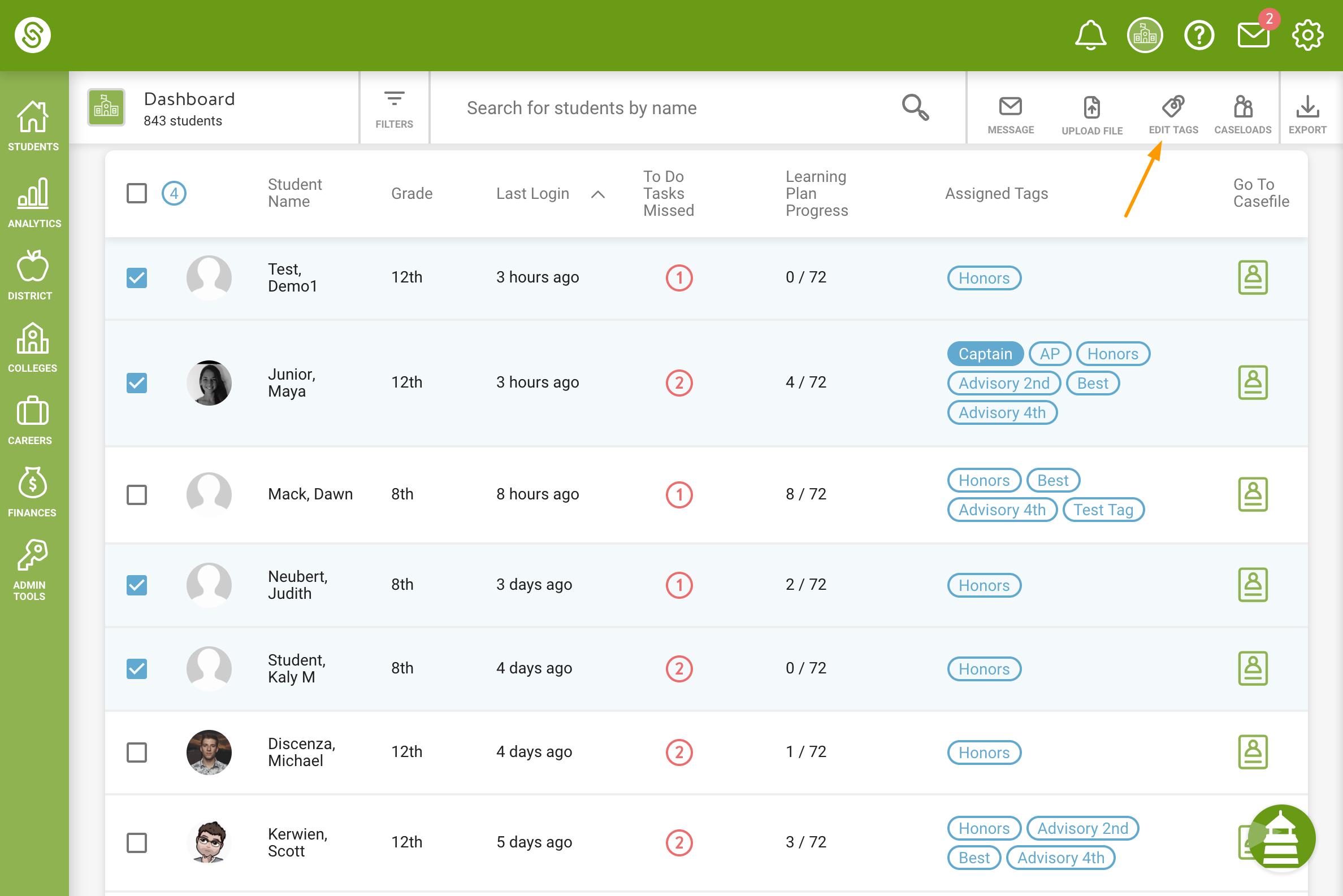 Type the name of the tag they would like to create.
Then select, Create a new tag.
Fill in a detailed name and a description of the tag.
Then click Save Tag.
Finally, click Update Tags.
---
---