Tracking Results
In this article, we will show counselors how to track the results of students' college applications
What is tracking results? 
After a student has submitted their application and received an application result, they'll be able to indicate their results on SchooLinks. 
You'll be able to see which schools a student was accepted to, waitlisted and denied from. 
How do I access Tracking Results? 
To access Application Manager, hover over the Schools icon. 
Then click Application Manager.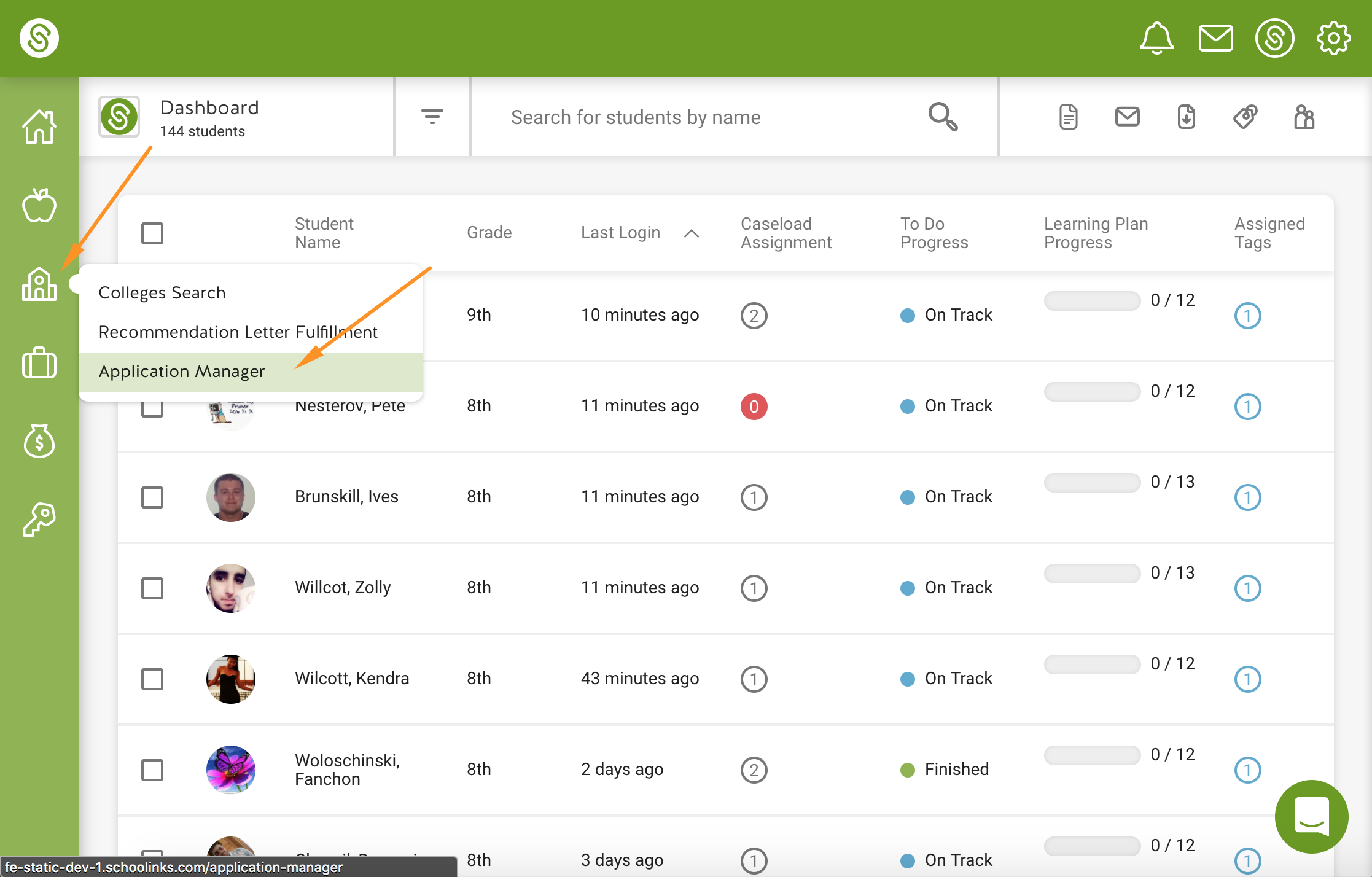 Then click Track Results.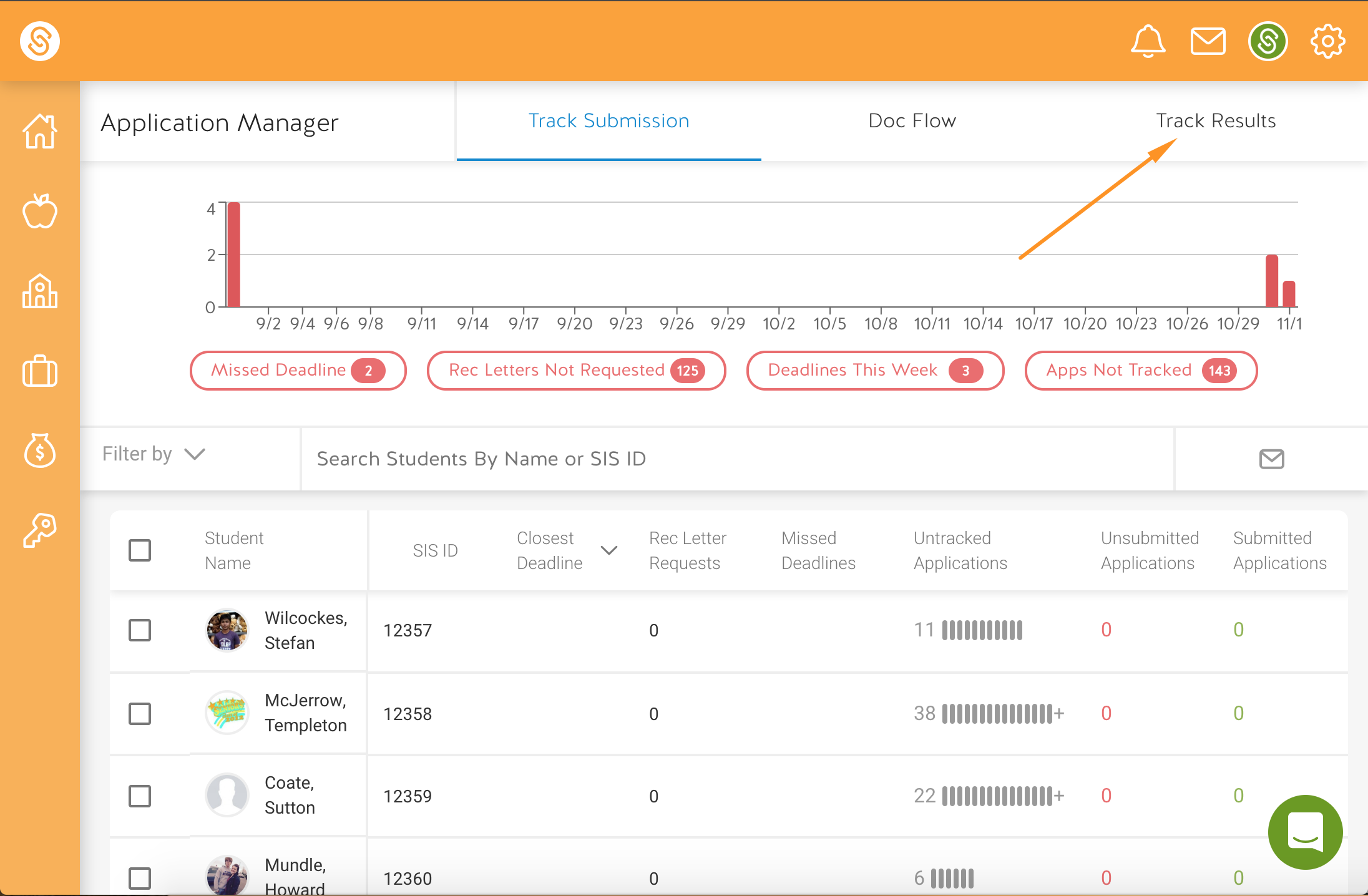 How do I see how many students have application results? 
At the top of the graph, it lists the number of Tracked Applications. 
If you hover over a section of the graph, you'll see what percentage of applications are accepted, waitlisted or denied.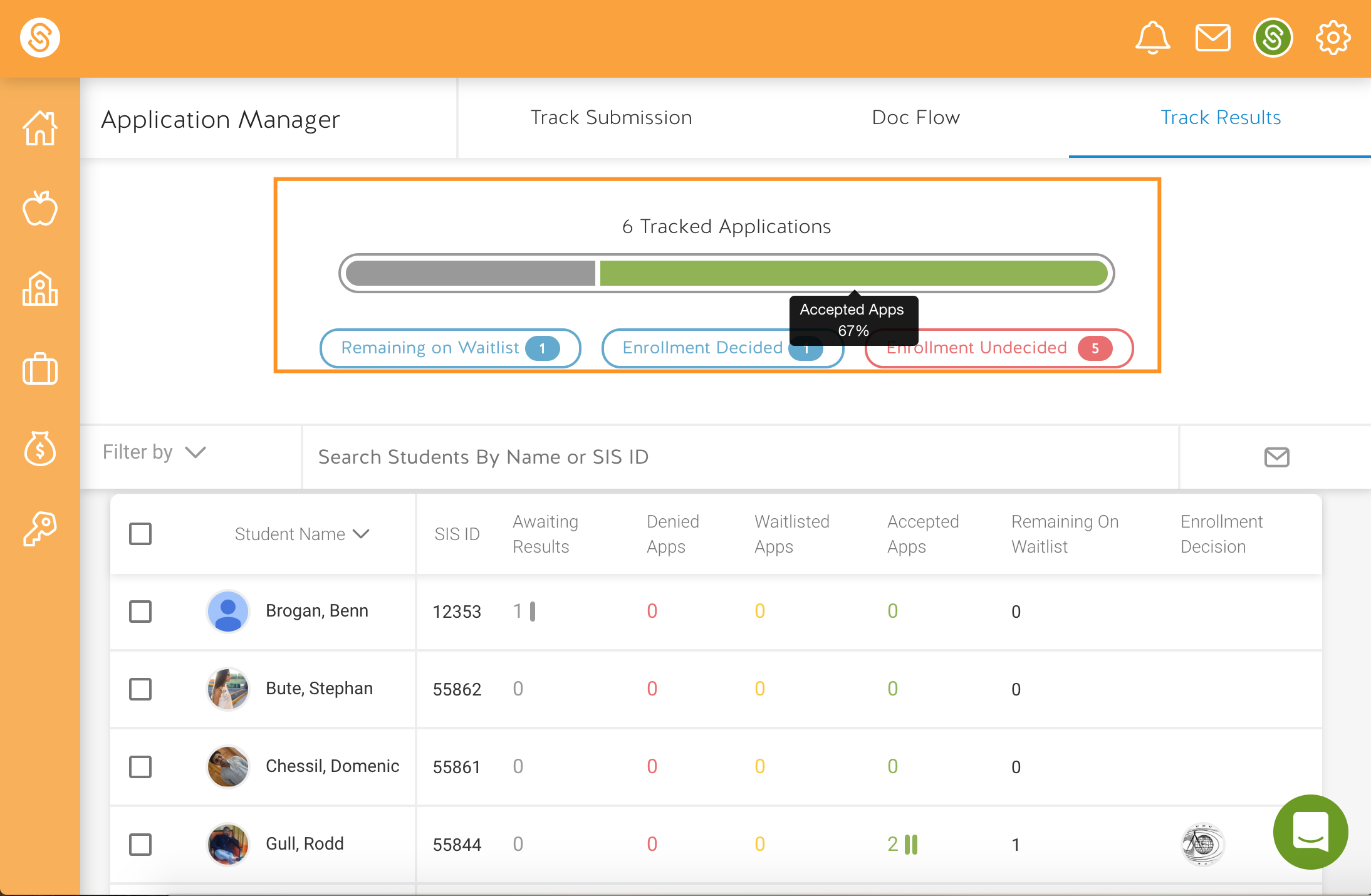 How do I sort results?
You can sort by any of the columns on your student list. 
Click on the name of the column you want to change the order for.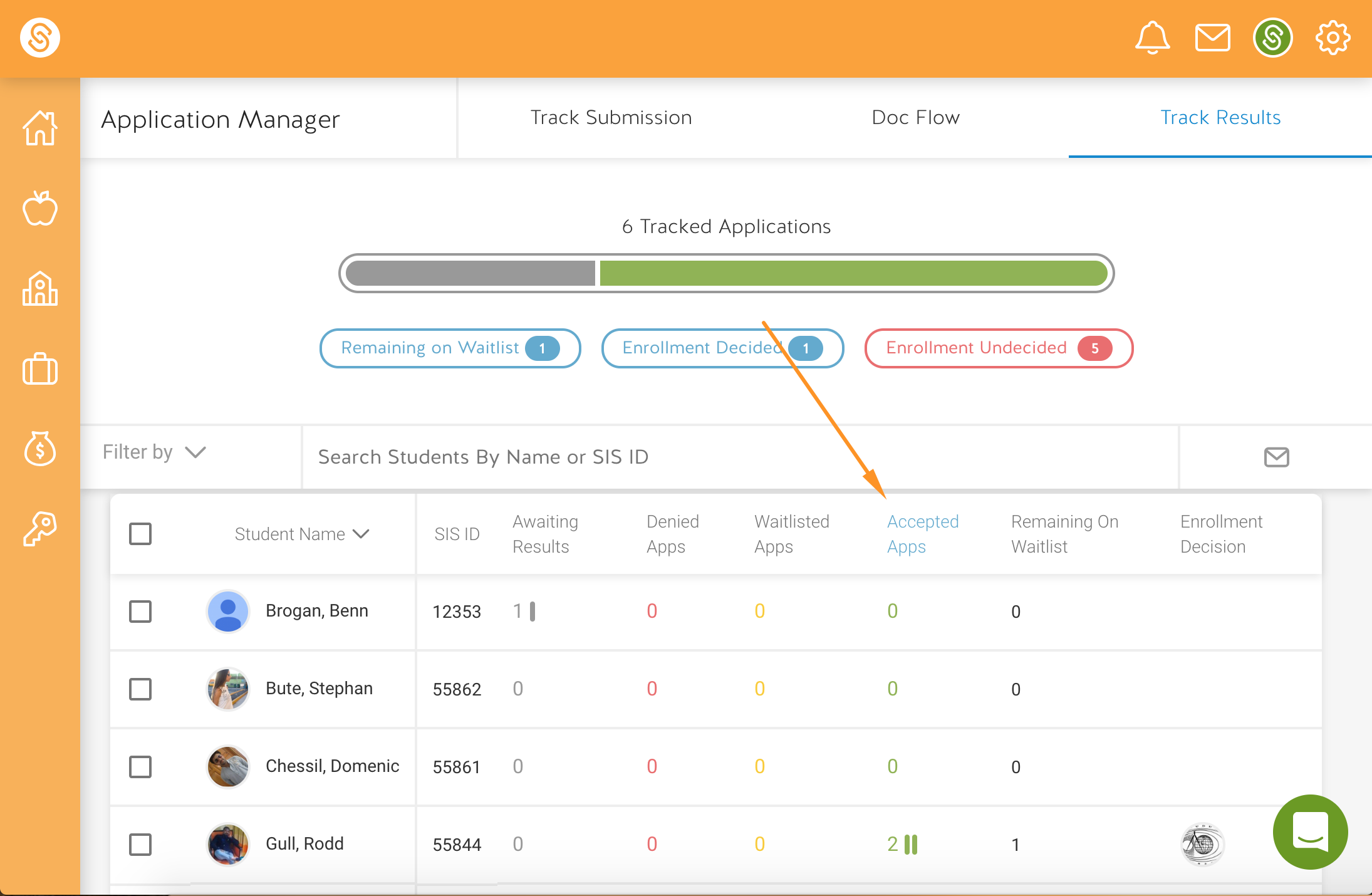 Now you'll see the order of students has changed based off of the column.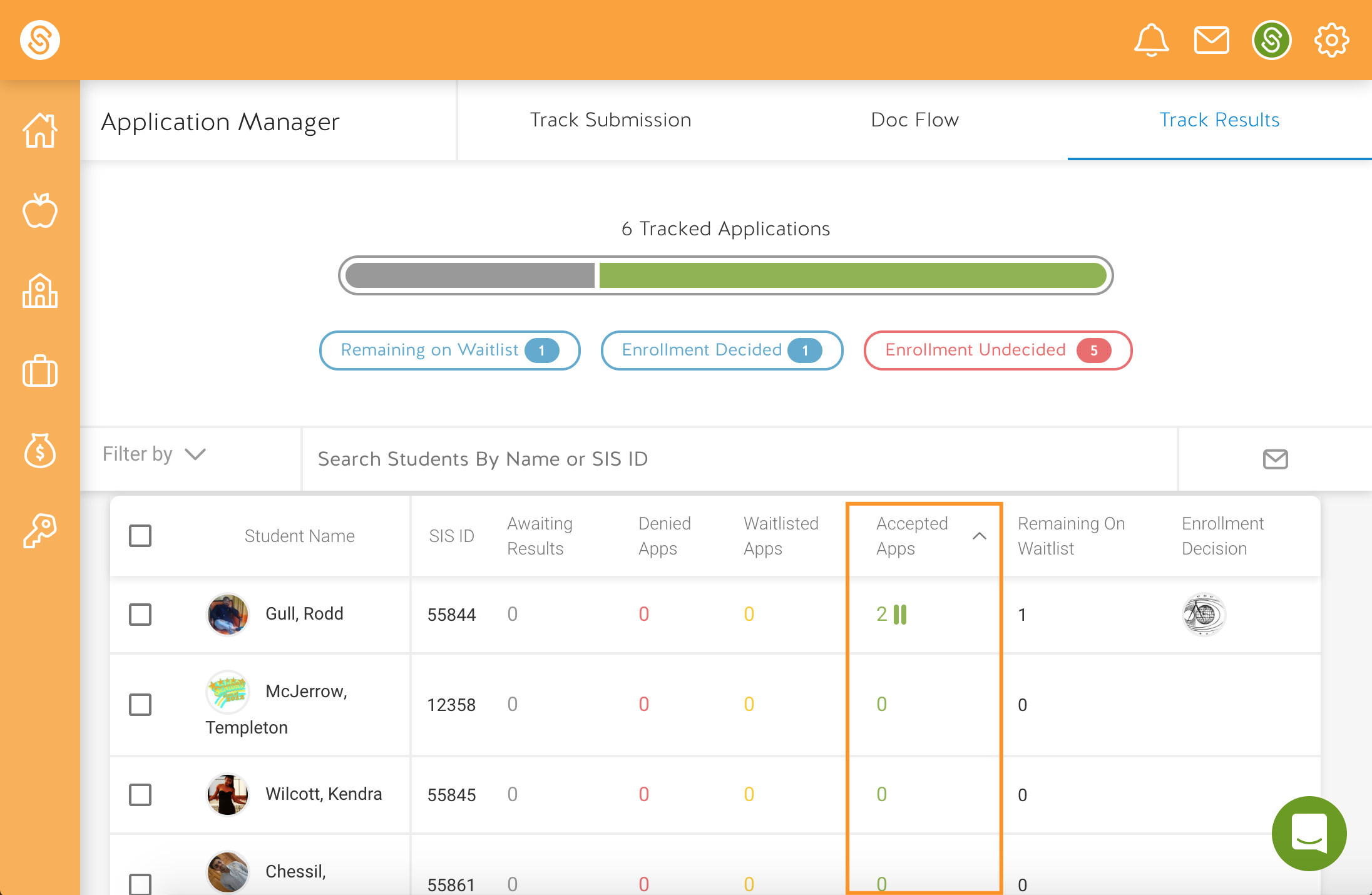 How do I see students' enrollment decisions? 
Click on the Enrollment Decided filter.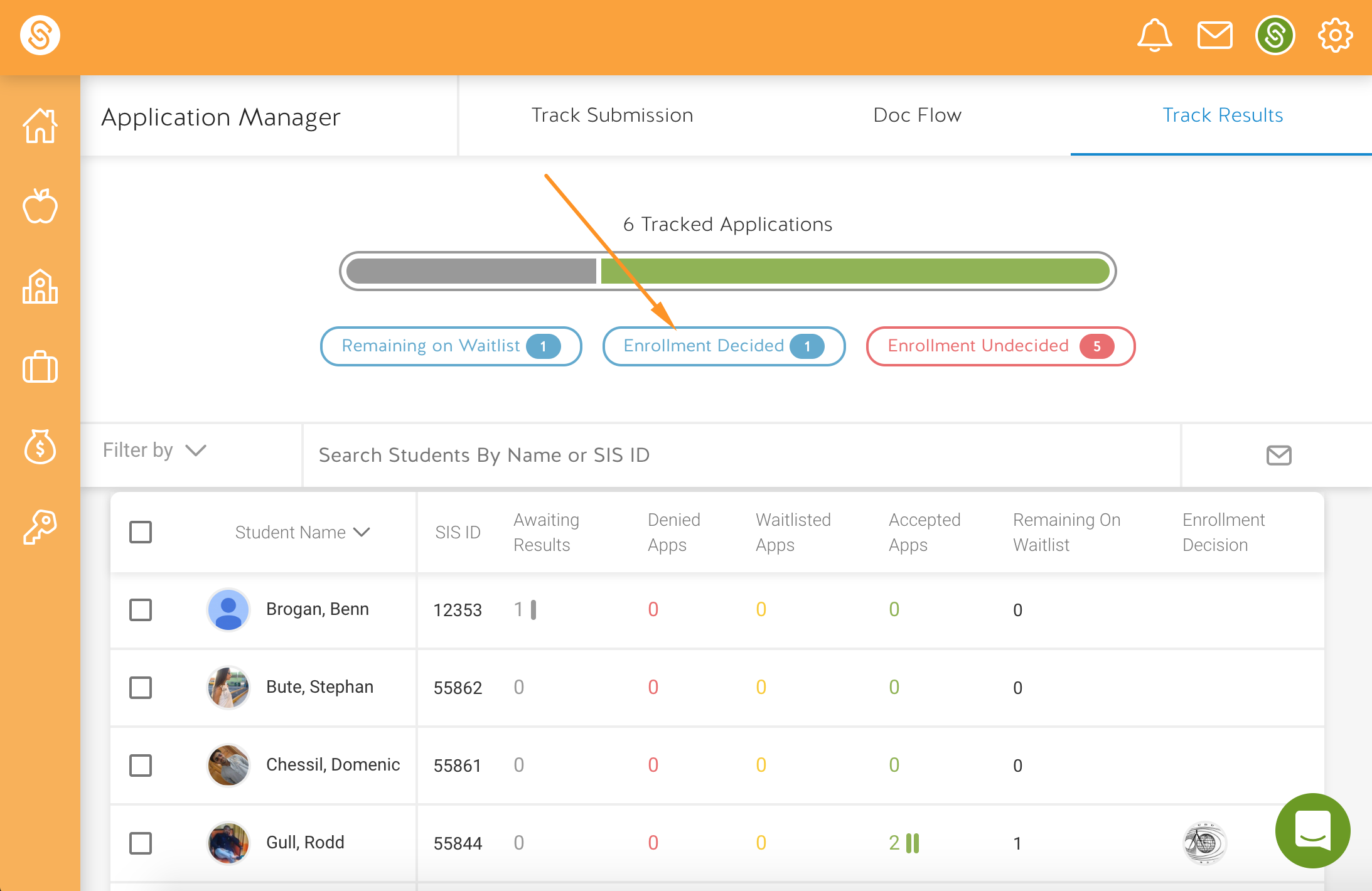 Then you'll see a list of students with enrollment decisions.
Hover over the college's logo and you'll see the name of the college that a student has decided to enroll in.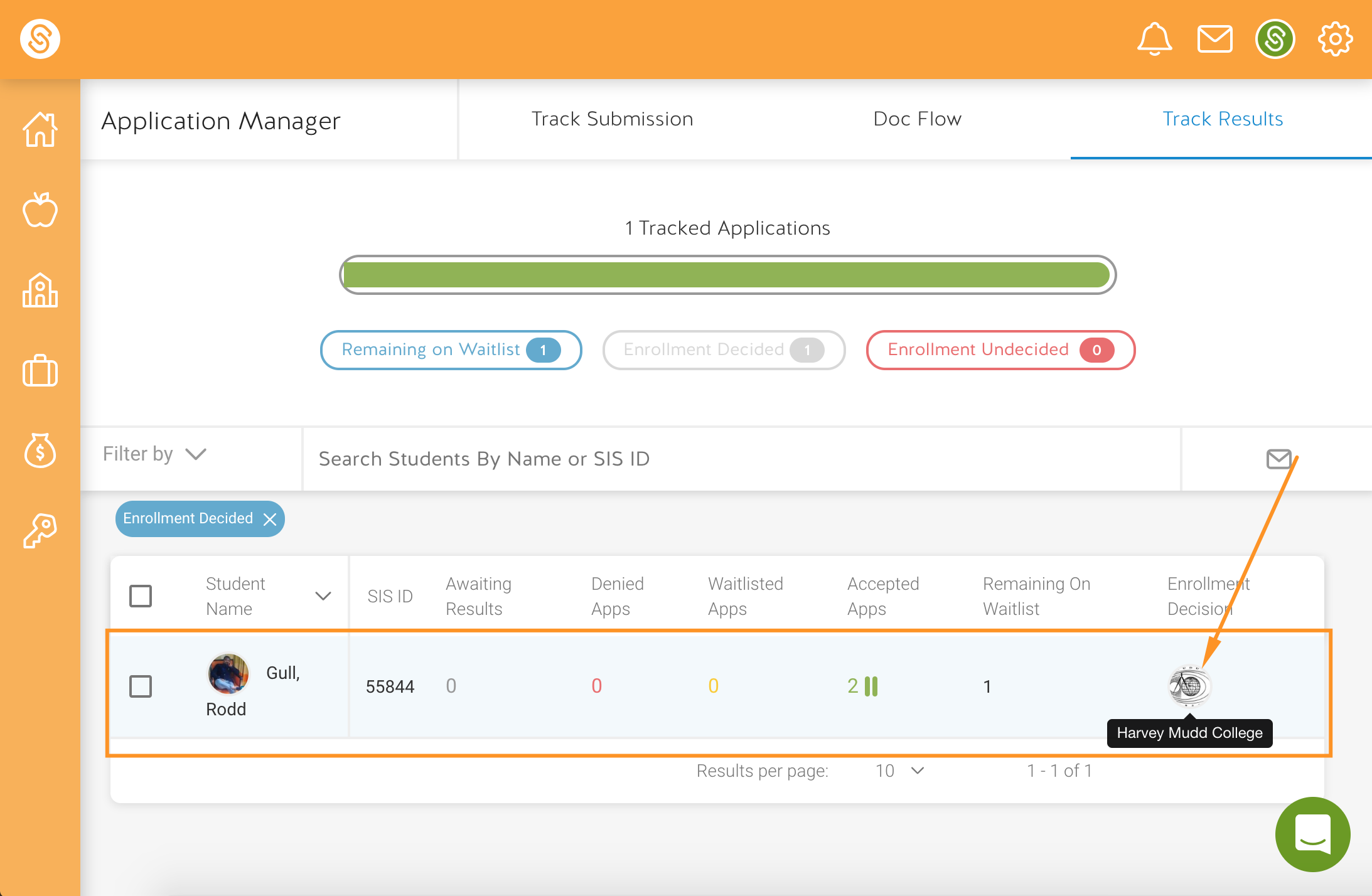 ---
---