How to Add SAT and ACT Scores as a student
In this article, we will show students how to add their SAT and ACT scores.
If your school has uploaded your test scores, those scores will be labeled as "School-Reported". All scores you students report will be labeled as "Student".
1. Accessing Test Scores
From your dashboard, hover over the home icon and click Test Scores.
2. Add SAT Scores
In the SAT Test Scores section, click the Gear icon.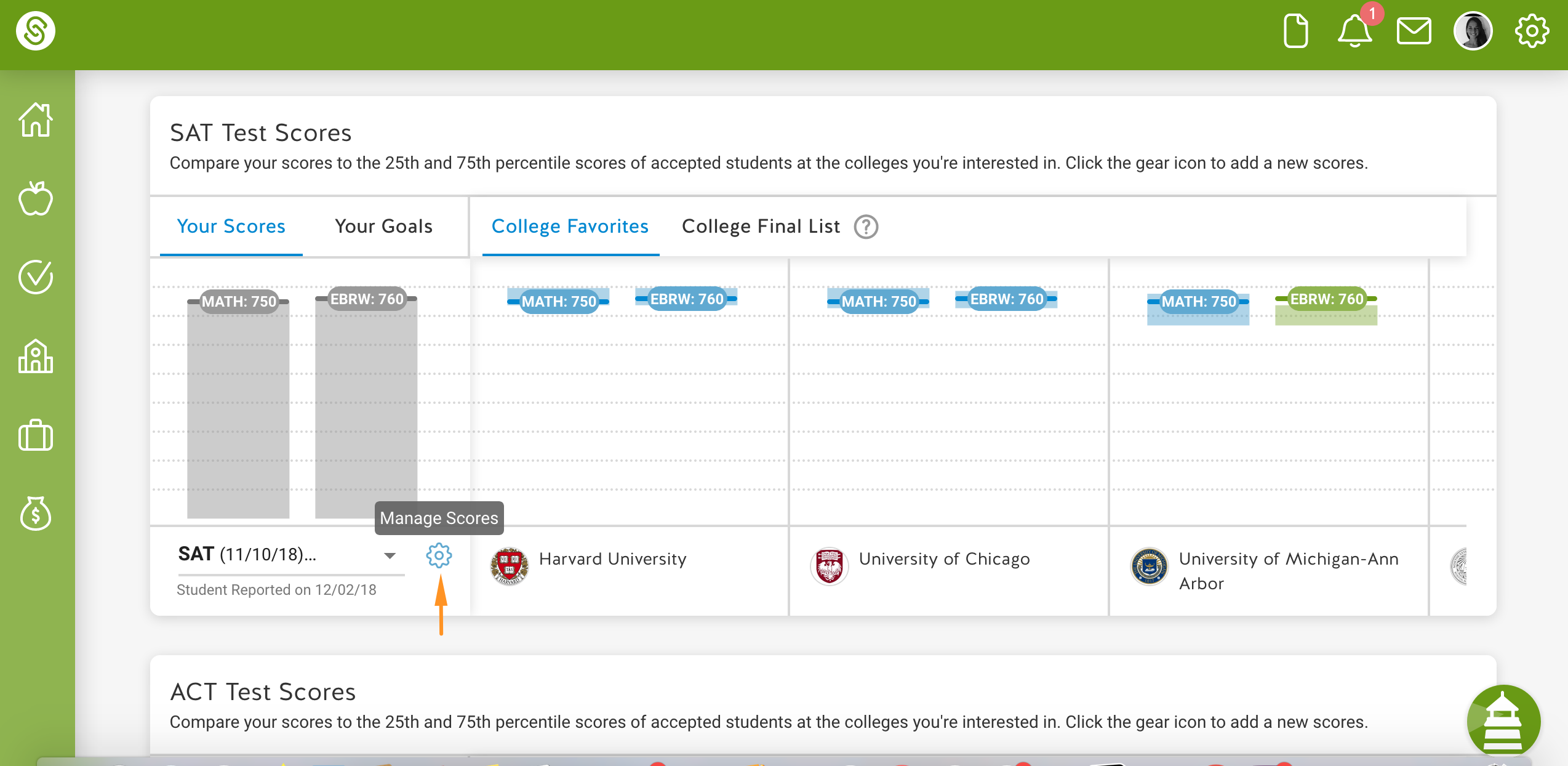 Click Add Score.
Record the test type (SAT or PSAT), assessment date, and scores achieved on Math and Reading & Writing.
Click Save Scores.
Click Close.
3. Add ACT Scores
In the ACT Scores section, click the Gear icon.
Click Add Score
Record the test type (ACT or PreACT), assessment date, and scores achieved on Math, Science, English & Reading.
Click Save Scores.
Click Close
---
---