How to map non-master courses as a district admin
In this article, we will show the course catalog expert how to map non-master courses.
What are non-master courses?
Non- master courses are courses that come from students current and historical courses that we don't have as master courses in SchooLinks. These courses may have different course ID's than the courses we've built out, or be courses that students have taken that the district no longer offers.
In order for students to see themselves as having earned credit for these courses on SchooLinks, you need to map all the non-master courses to master courses.
1. Accessing Non-Master Courses
From the dashboard, hover over the key icon and click Course Catalog.
Then click the Non-Master tab.
2. Map Courses
Start by mapping courses that have the most students with that course on their transcripts.
Click a course to map it.
Type in the name of the master course you want to map this course to.
Then click that course.
The unmapped course will then be mapped to the master course that was selected.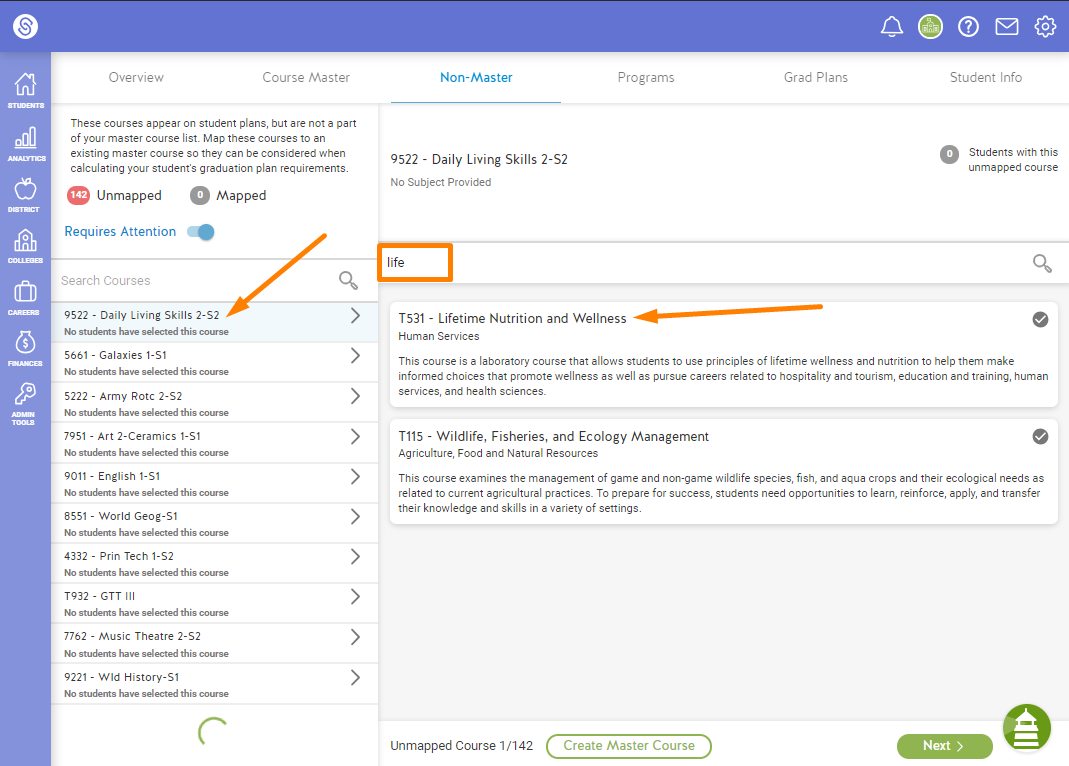 3. Creating a Master Course
If you see a course in your non-master list that should be a master course, click the Create Master Course button at the bottom.
Add all course information for that course on the Course Details page.
Click Save.
---
---