Overview of Application & Transcript Manager
In this article, we will explain to counselors and registrars the different parts of SchooLinks Application and Transcript Manager
What is Application & Transcript Manager?
Application and Transcript Manager is an application tracking and document request management tool. It is NOT an application portal, which means students cannot apply to colleges on SchooLinks.
Students will enter their application requirements and track their progress on SchooLinks, then you will be able to see if and when they submit their applications and corresponding materials.
You will be able to upload application materials, like transcripts and letters of recommendation, for students and send them electronically to colleges.
You'll also be able to track students' application results and their enrollment decisions.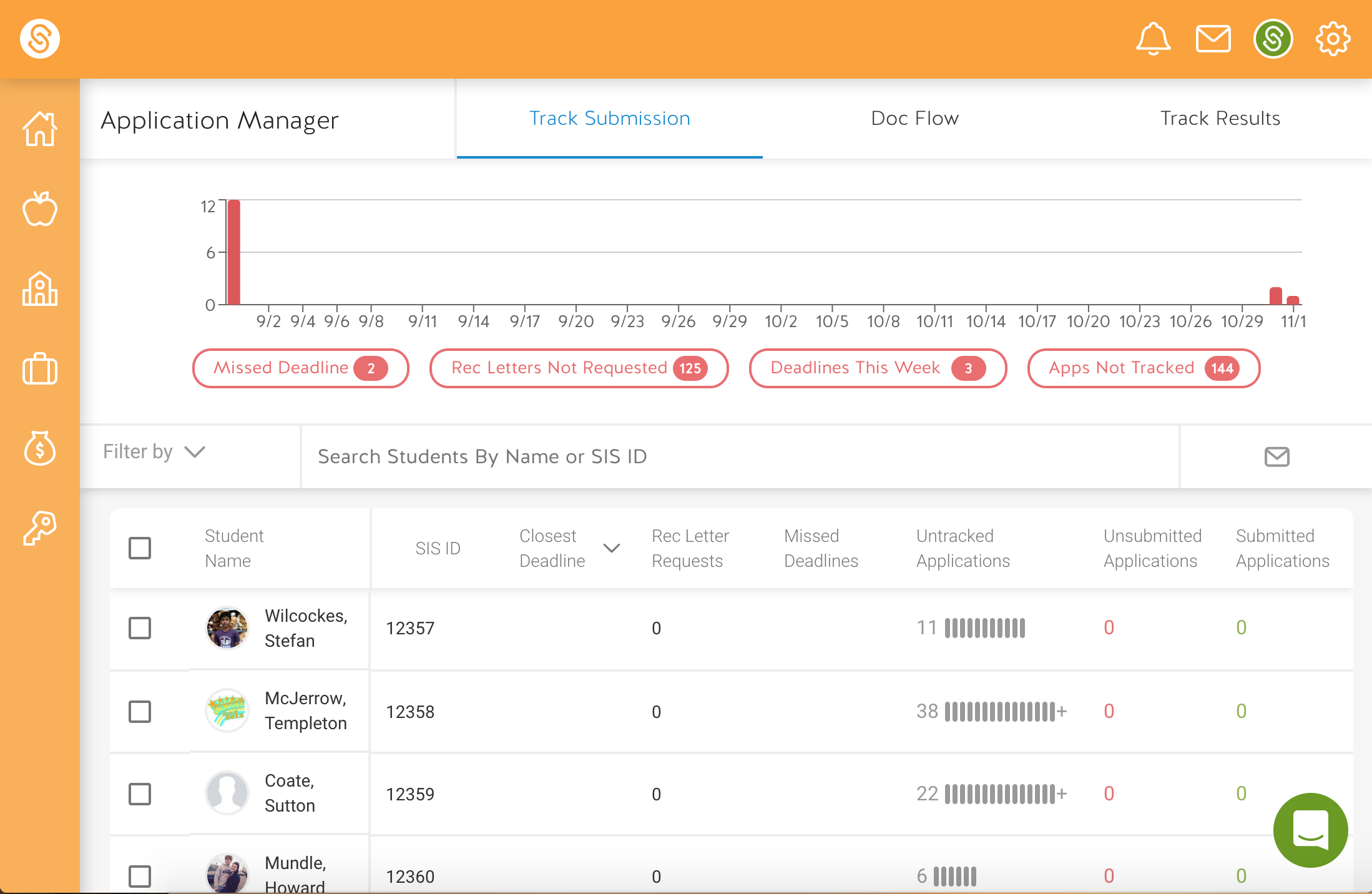 What about Common App colleges?
For students who are applying using Common App, you and those students will complete their applications on Common App. Students will be able to track their application requirements, application results and enrollment decisions on SchooLinks for Common App schools.
To learn more about how students can track Common App colleges, go to Tracking Common App Requirements.
Can SchooLinks mail application materials?
Yes, if your district is subscribed to SchooLinks Application and Transcript Manager Managed Service. When you subscribe to Managed Service, SchooLinks will handle print and mail for your school for colleges and entities that do not accept electronic delivery of documents.
If you're not sure if your district has subscribed to the Managed Service, please reach out to a representative from your district.
How do I access Application Manager?
To access Application Manager, hover over the Schools icon.
Then click Application Manager.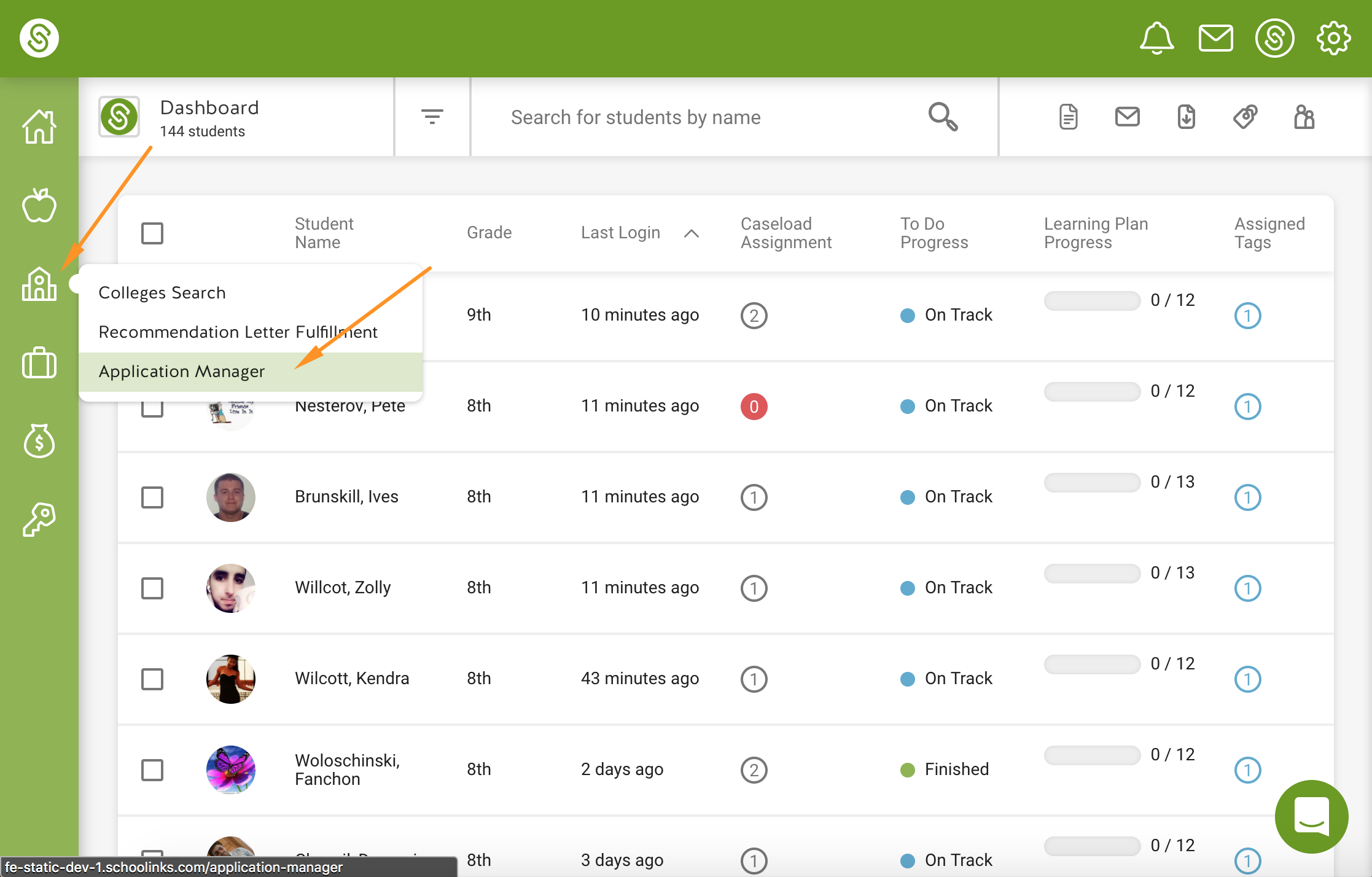 How do I track submitted applications?
Once students have setup their applications, you'll be able to track where they are in the application process.
The Track Submission section allows you to see what applications students have submitted, not submitted and yet to track.
To learn more about tracking submissions, go to Tracking Submissions.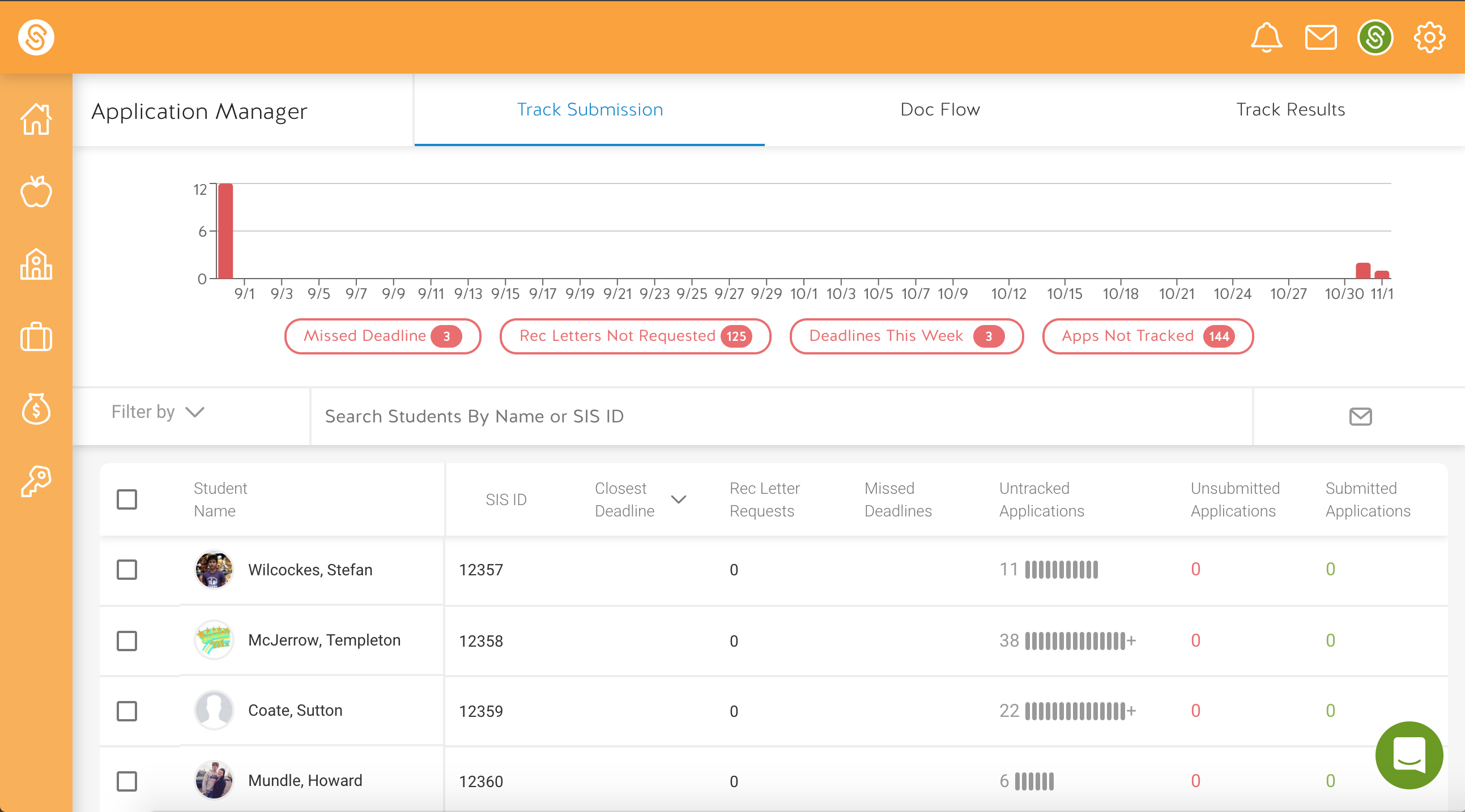 How do I send documents?
The Doc Flow section allows you to upload and send application materials for students.
To learn how to send materials, go to Using Doc Flow.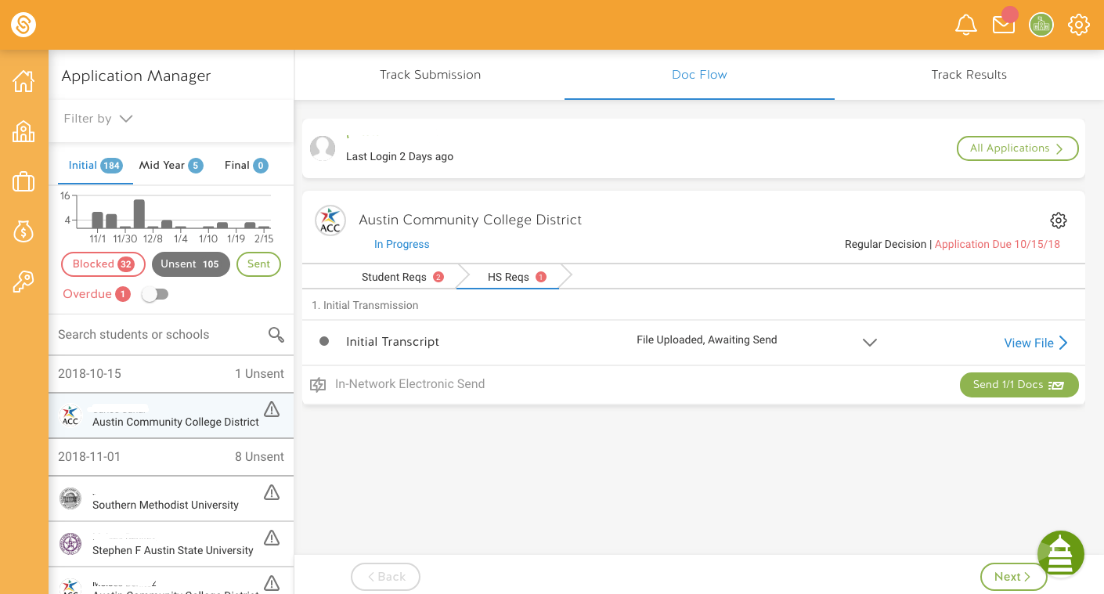 How do I track application results?
Once students have received their application results (accepted, denied or waitlisted), they can indicate their results on SchooLinks.
You'll be able to access those results from the Tracking Results section.
To see your students' application results, go to Tracking Results.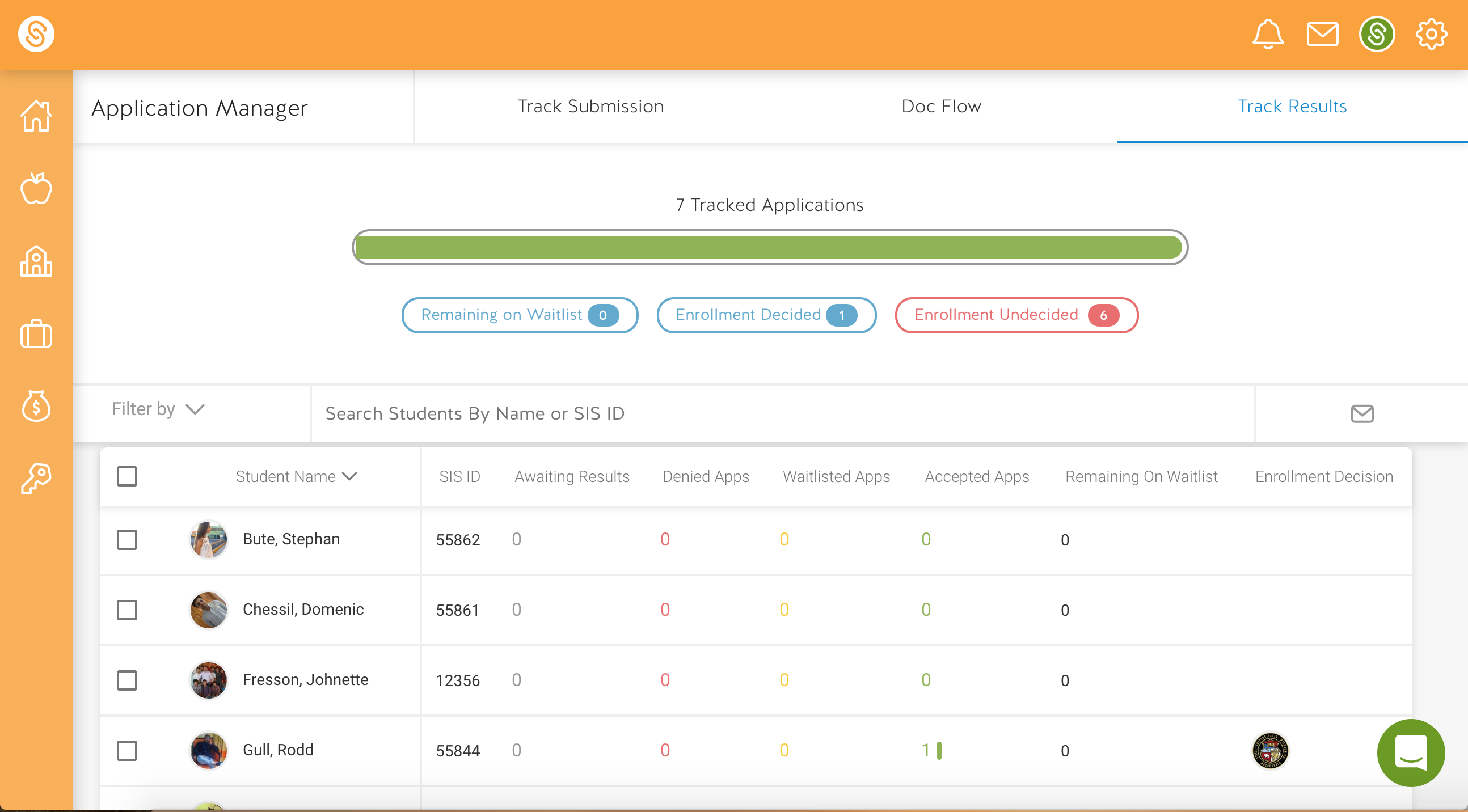 ---
---