Overview of Student's Volunteer Hours for Counselors
In this article, we will explain to counselors the different parts of Student's Volunteer Hours.
When a student requests approval of volunteer hours, their volunteer supervisor will have the ability to either verify or decline those submitted volunteer hours.
If volunteer hours were verified by a student's volunteer supervisor, you will have to accept these volunteer hours, so the student's volunteer hours progress will reflect these verified hours.
1. Accessing Student Volunteer Hours
From the dashboard, click the Go to Casefile button next to a student's name. From the student's casefile, click on the Volunteer tab in the header.
2. Viewing Student Volunteer Hour Requirements Page
Here a counselor will see the total number of Counselor Accepted volunteer hours, as well as the total number of volunteer hours the student has requested.
If a counselor has no volunteer hours that need verification, they will see the "You're all good!" message.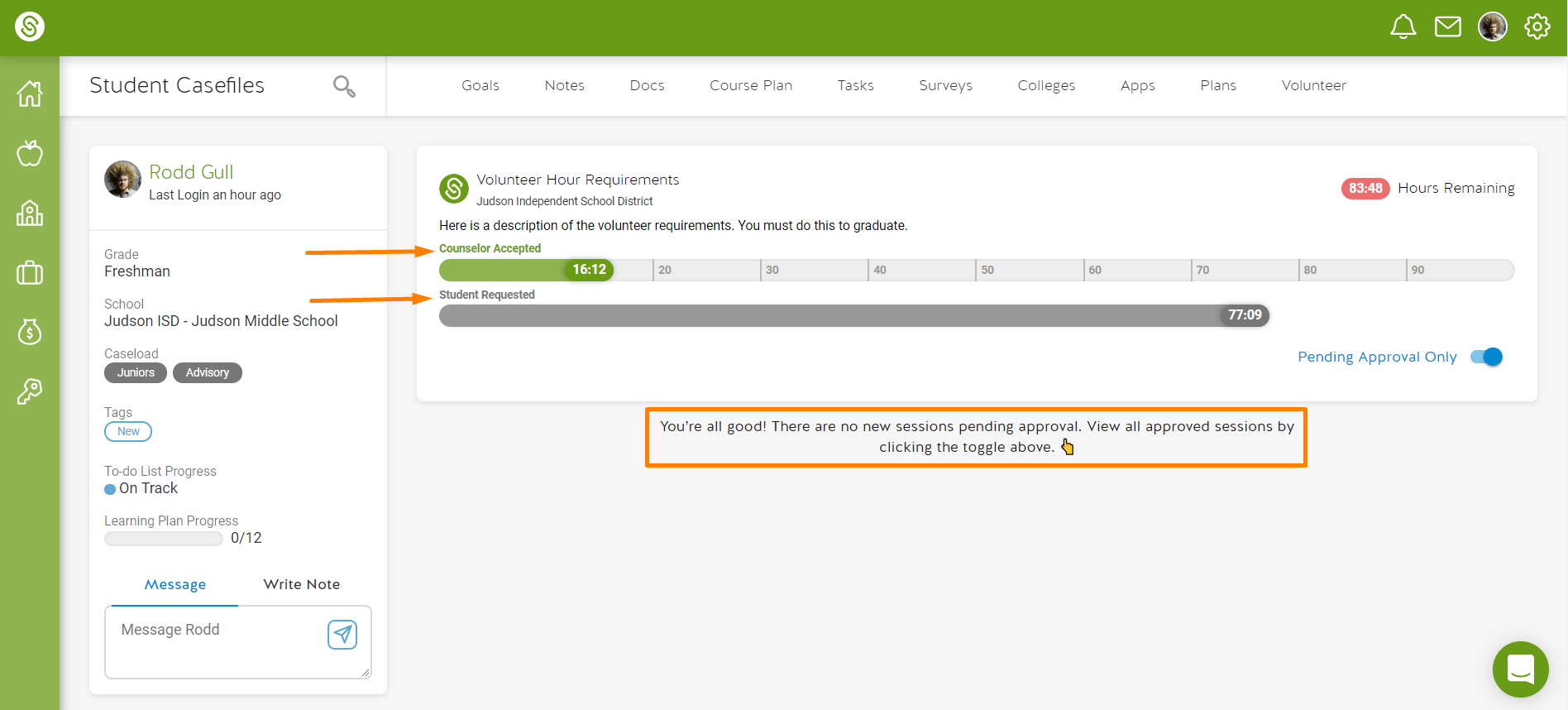 For a counselor to see all the volunteer hour sessions they have approved for this student, they should click to turn off the blue Pending Approval Only toggle.
Now a counselor can see both hours they have accepted, as well as hours that a student has requested for verification from their volunteer supervisor.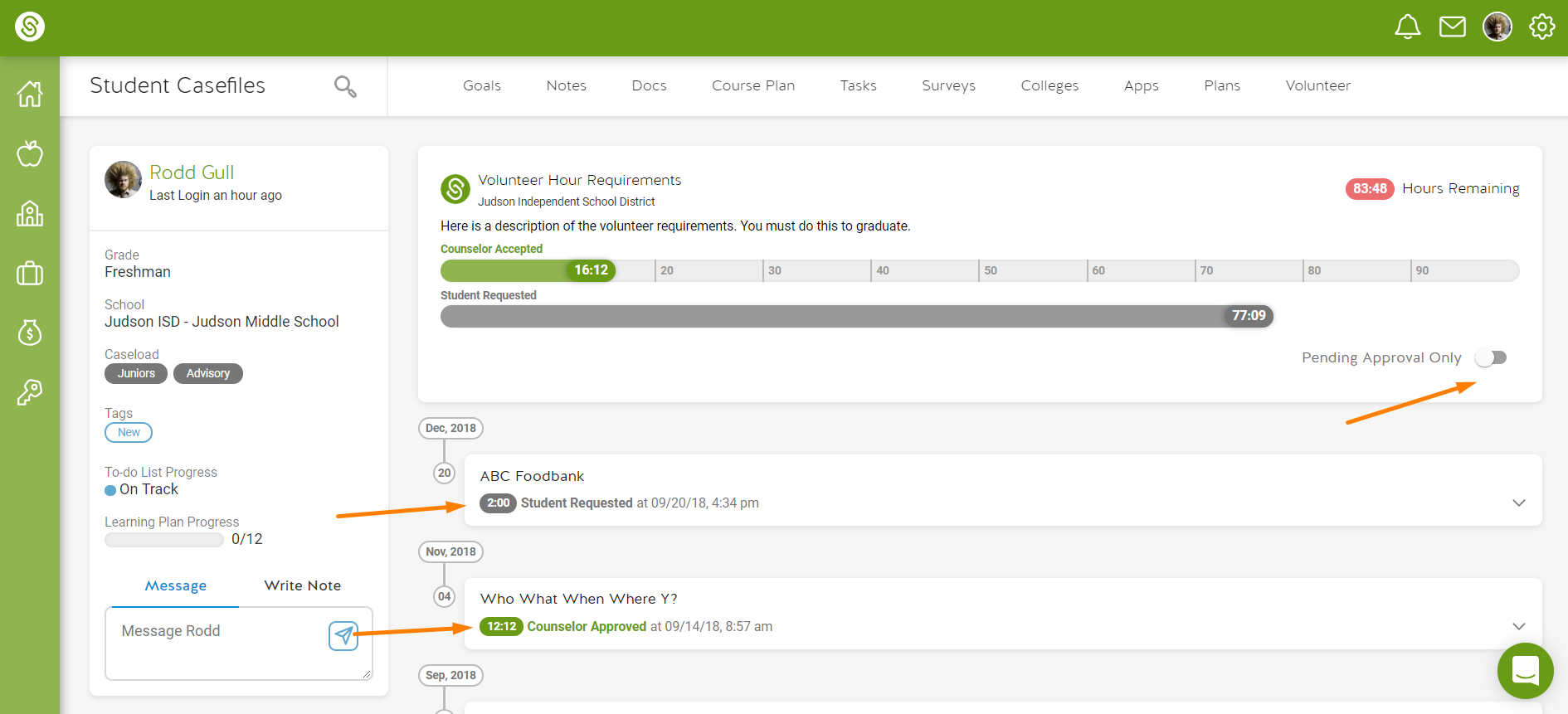 3. Viewing Student's Volunteer Hour Sessions
To view the details of a student's volunteer hour session, click the arrow on that session.
A counselor will then be able to see when the student requested the hour verification, when the volunteer supervisor verified the volunteer hours, and when they accepted the volunteer hours.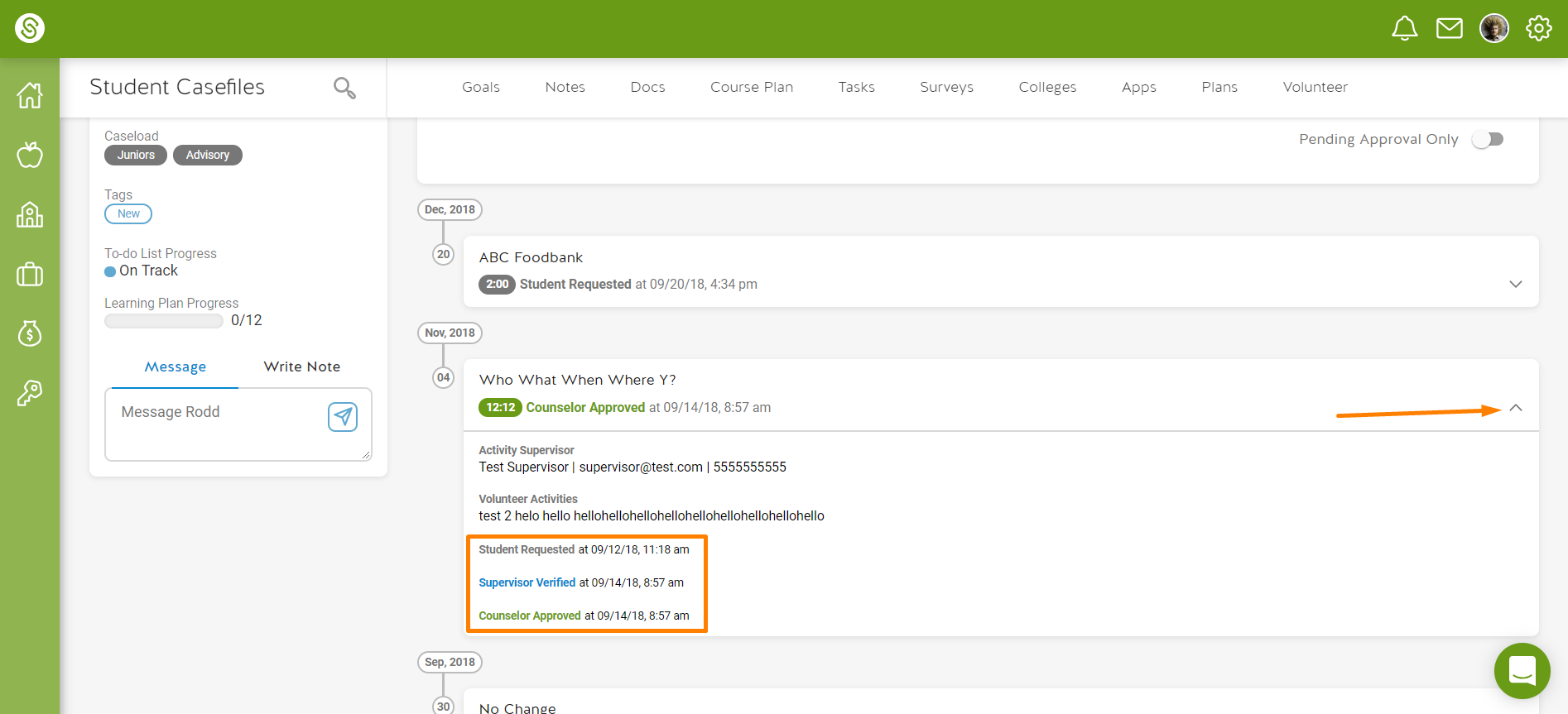 ---
---