Downloading a student portfolio/resume/profile as a counselor
In this article, we will show counselors how to download student's portfolios
Students should download their portfolio to use as a resume for job applications, to use as a brag sheet, and more!
1. Accessing Profile
From the caseilfe, click the Profile Access button on the left side
2. Downloading Profile
On the profile, click the export button to download your portfolio as a resume document.
Counselors will have to put student's email address, home address, and phone number to export the portfolio as a resume.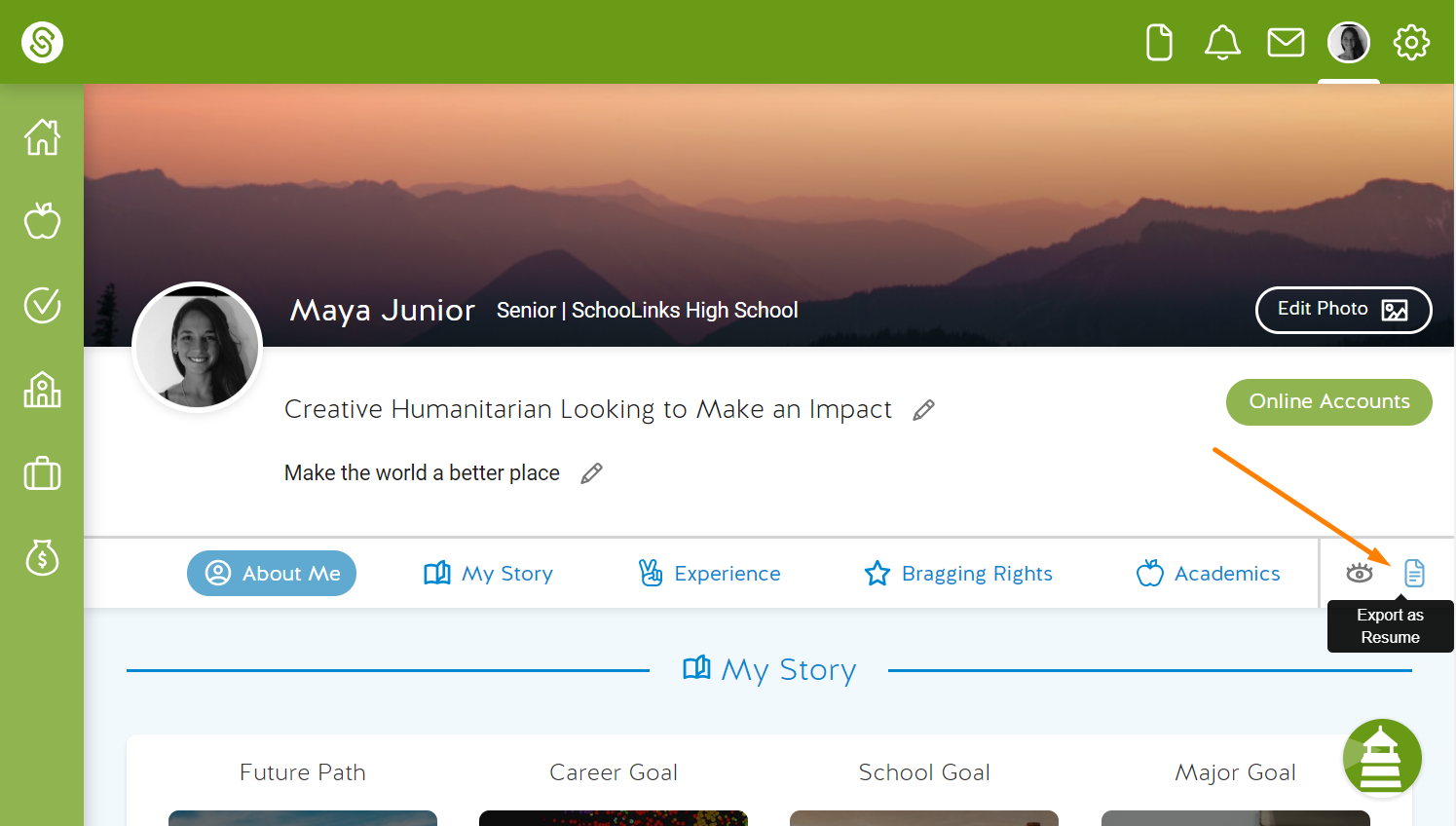 ---
---