Printing a Shipping Label
In this article, we will show counselors and registrars how to print shipping labels for application materials
NOTE: The destination must be set as a street address
What is printing a shipping label?
For schools that require you to mail documents, you can print a shipping label directly from SchooLinks.
Before you print the label, make sure that the destination listed is correct.
1. Accessing Doc Flow
To access Application Manager, hover over the Schools icon.
Then click Application Manager.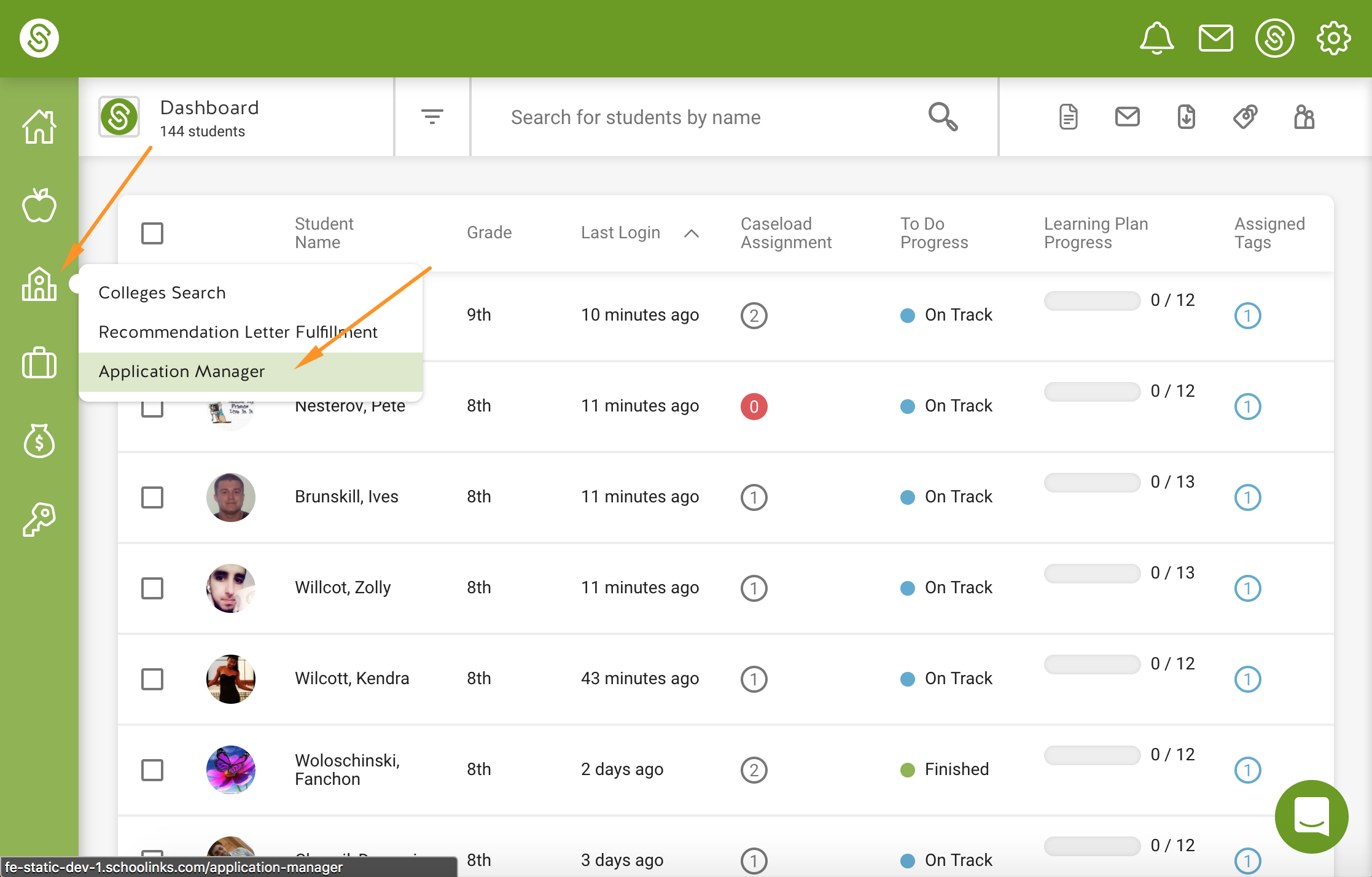 Then click Doc Flow.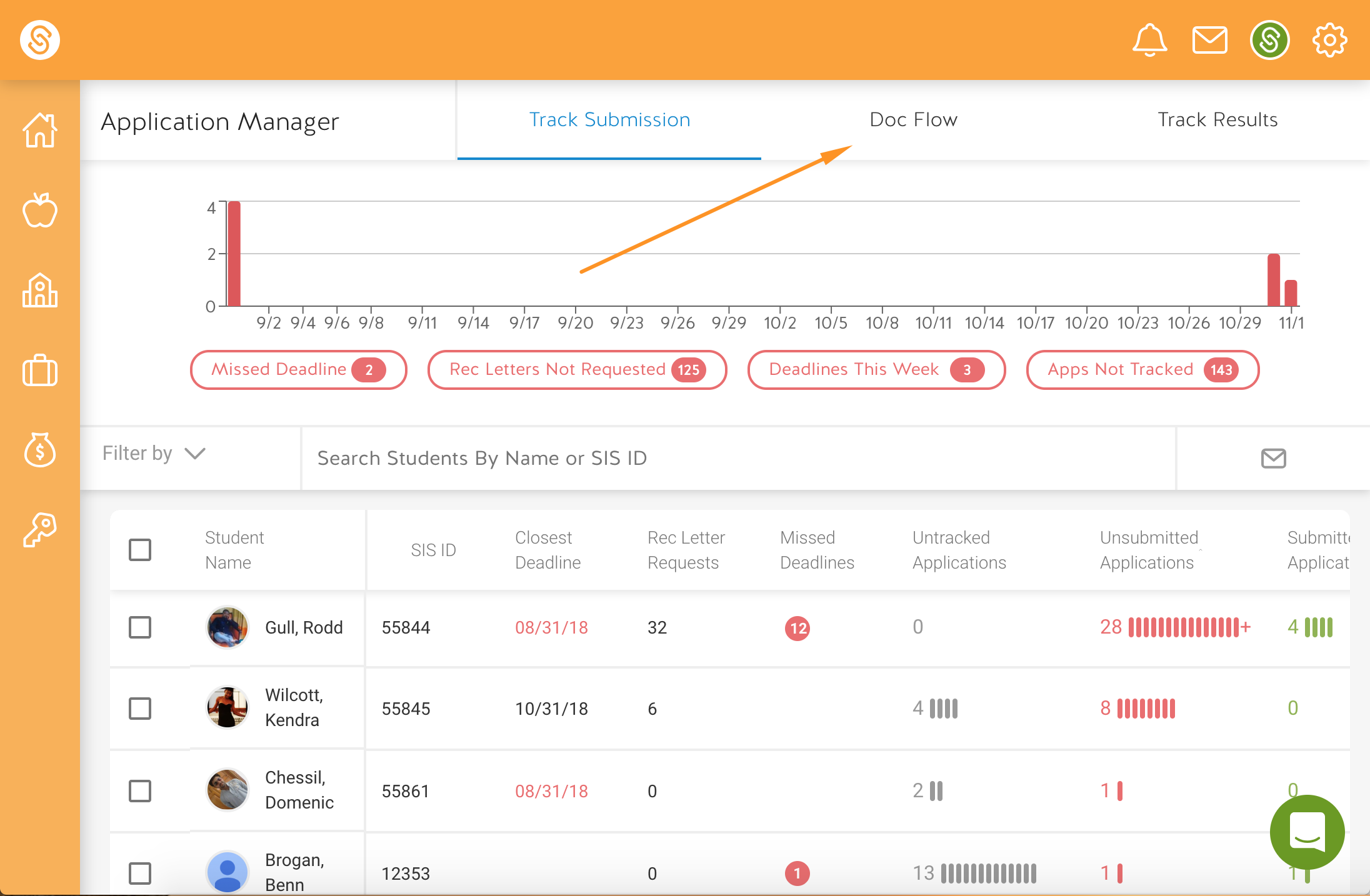 2. Select an Application
Click on the application you'd like to print a label for.
Then click the Gear icon on that application card.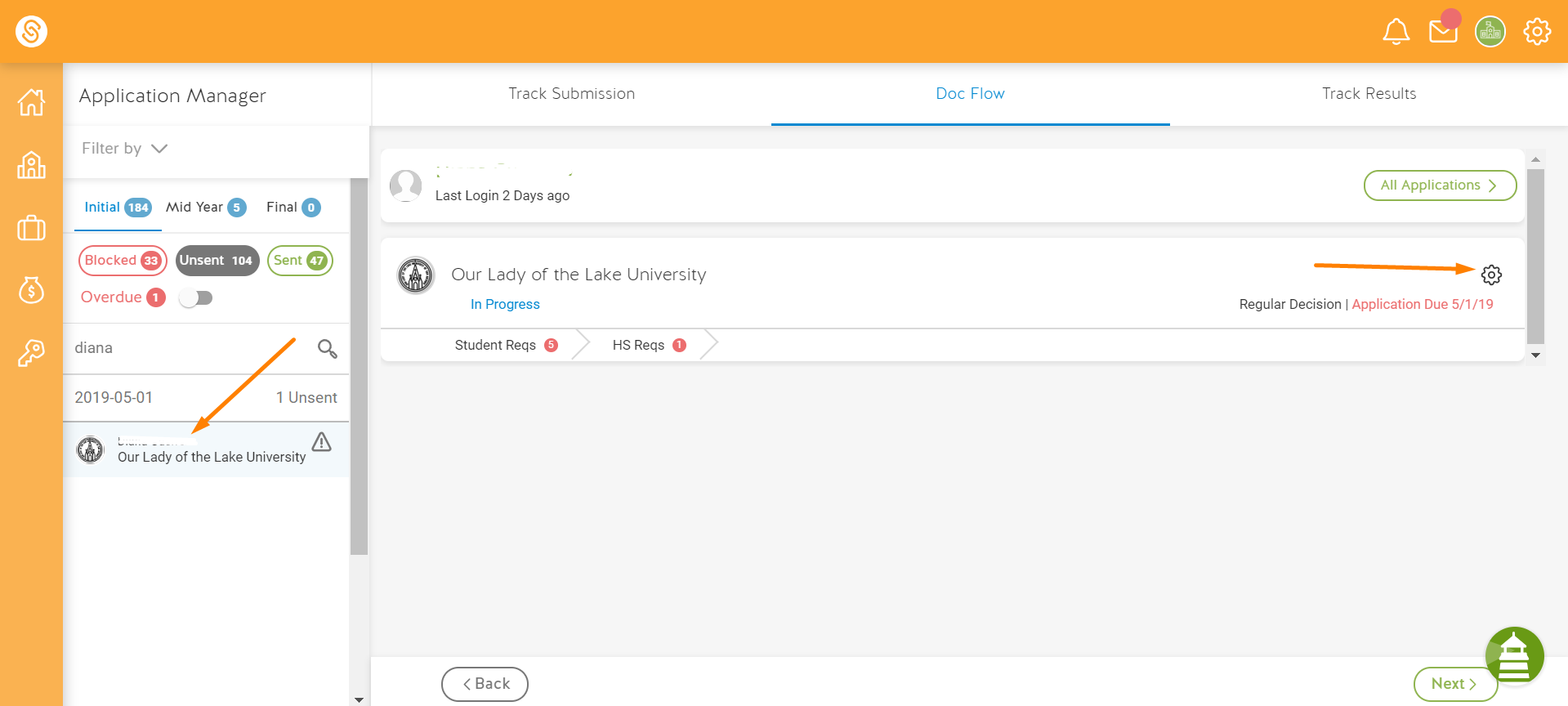 Click Print Shipping Label.
The label will open in another tab and then you can print it.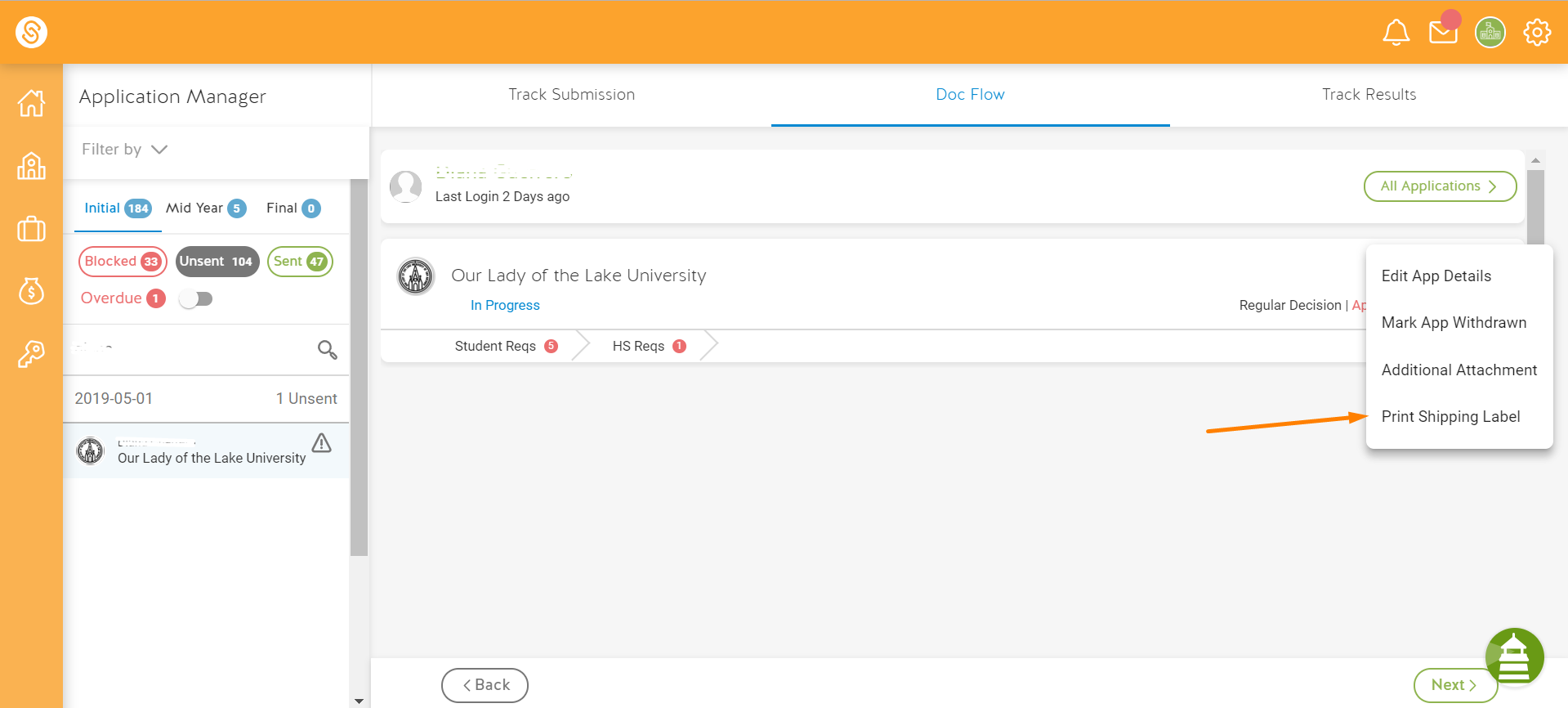 ---
---