How to submit a course plan as a student
In this article, we will show students how to submit course plans
Once a course plan is submitted by a student, the student can NOT make changes to their course plan. If changes need to be made, the student needs to talk to their counselor about those changes.
1. Accessing Course Planner
To access Course Planner, hover over the Apple icon on the navigation bar on the left, then select Course Planner from the dropdown menu.
2. Submitting course plan
Once students have fulfilled graduation requirements and added alternate courses, they can submit their course plan.
To submit course plan, click Submit Plan on the course plan summary page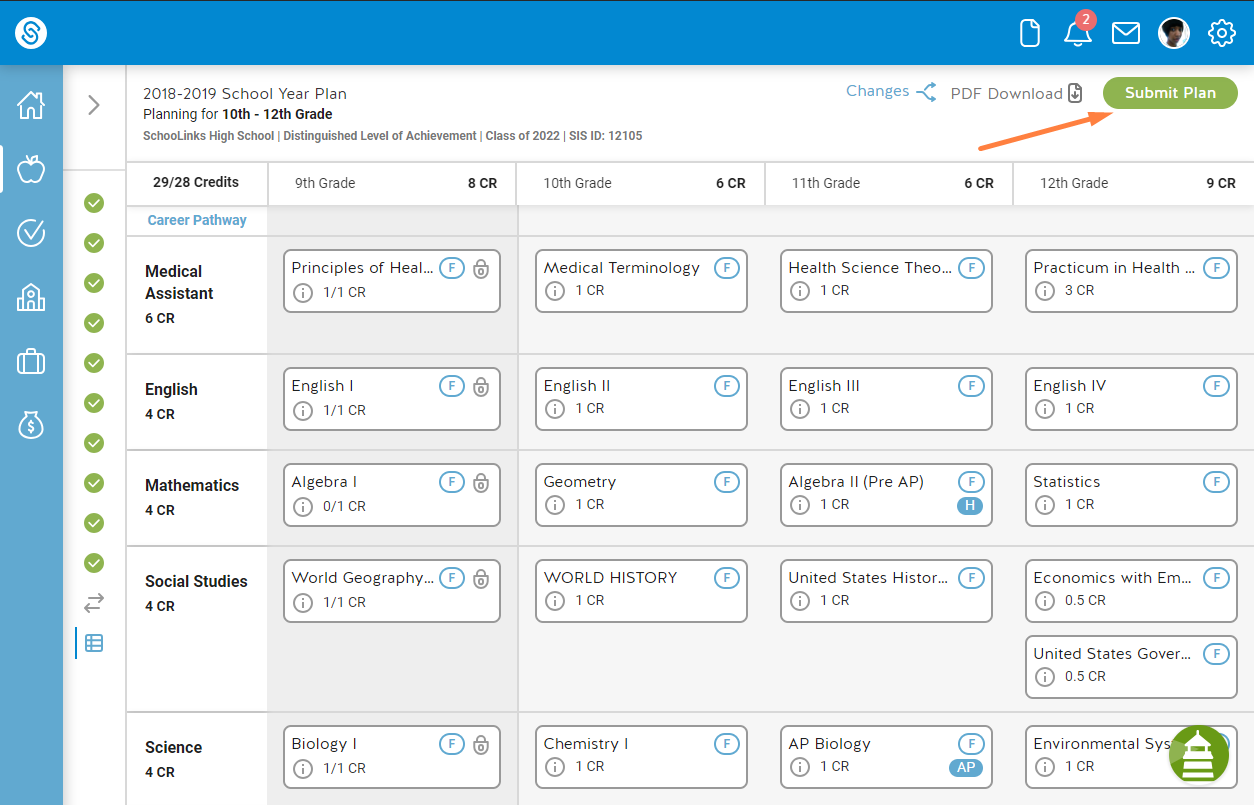 ---
---