Deleting a Staff User
In this article, we will show school administrators how to delete an existing SchooLinks staff user.
What is deleting a user?
If you have access to School Admin Management, you'll be able to delete staff users.
Deleting a staff user means they will no longer have a SchooLinks account. Only delete a staff user if you are absolutely certain they should no longer have access to SchooLinks.
1. Accessing School Admin Management
Hover over the key icon on the left side bar.
Then select Admin User Management.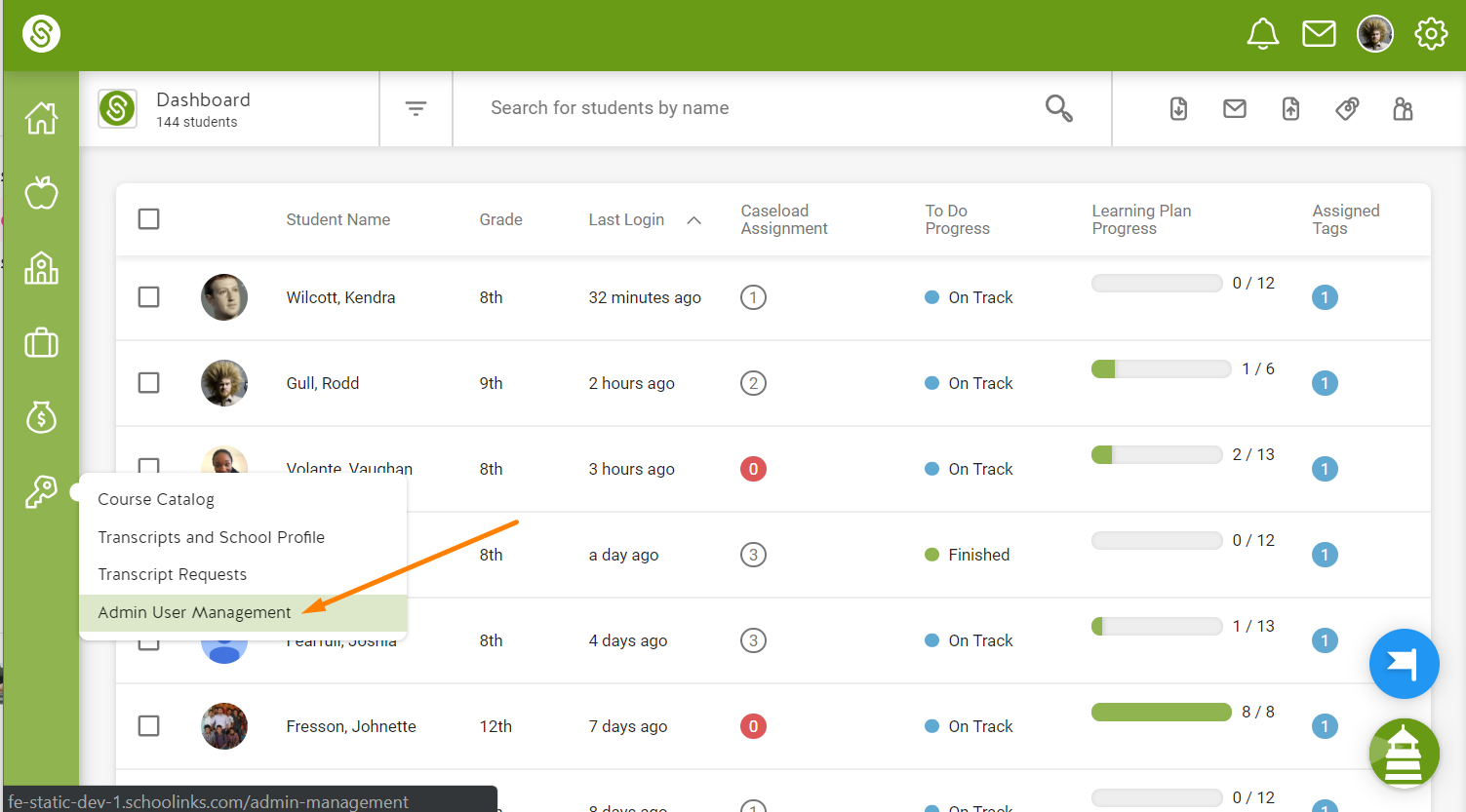 2. Select a User to Delete
Type in the name of the user you want to delete.
Check the box next to the user's name.
Then click the trash can icon.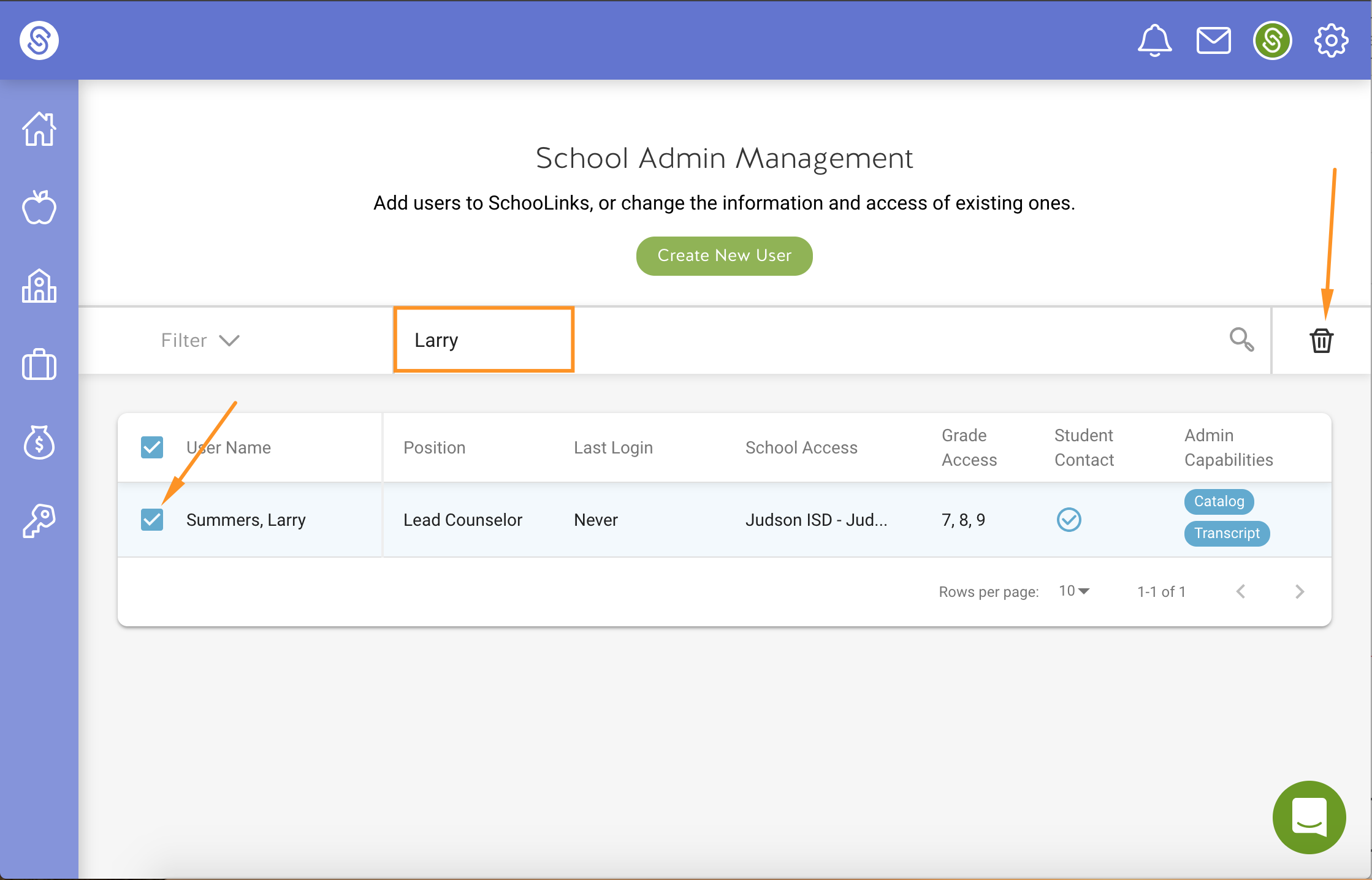 3. Delete User
If you're sure you want to delete the user, click the red Delete Users button.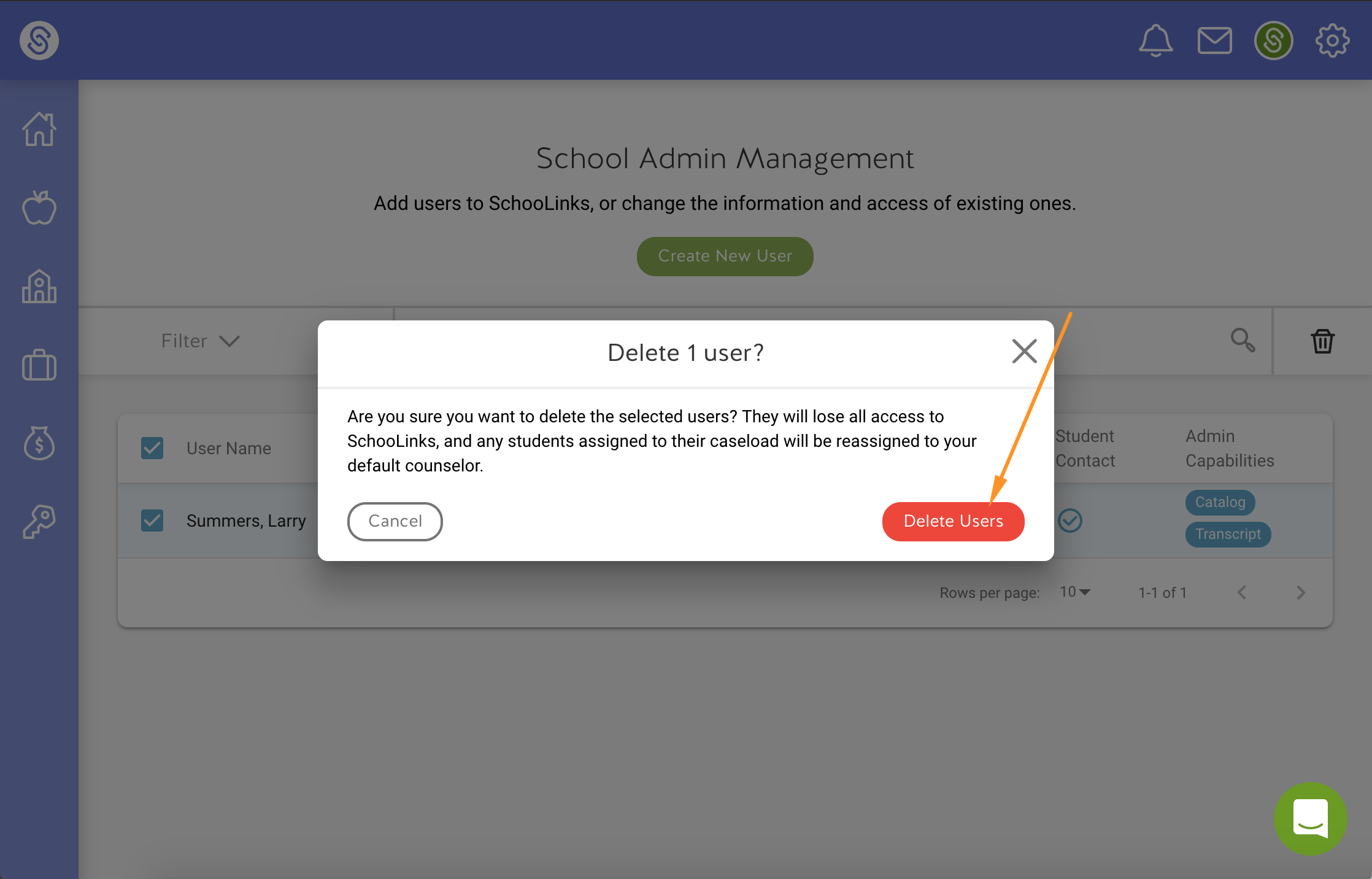 Then you'll see a message that the user has been deleted from SchooLinks.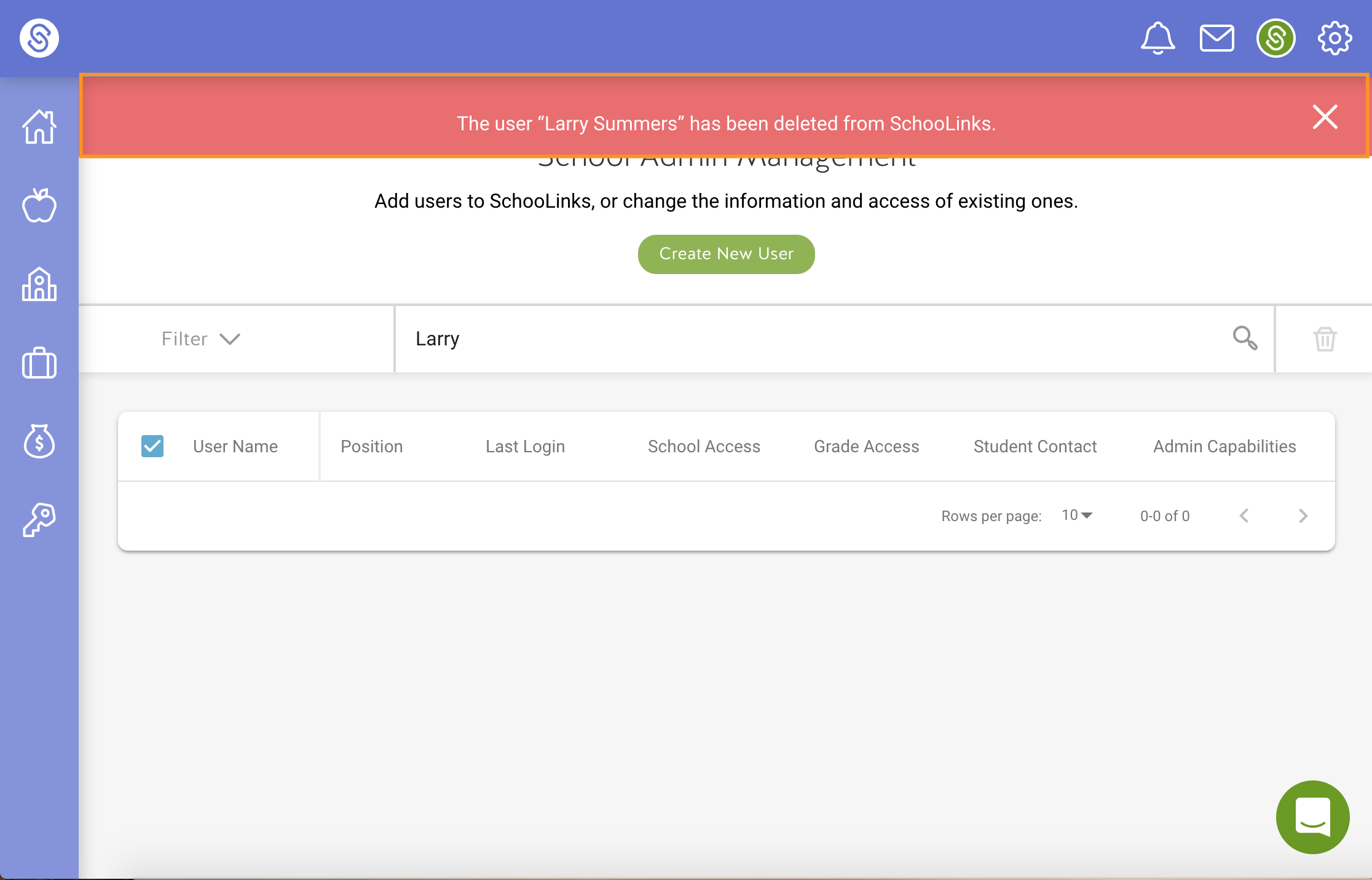 ---
---