Adding Transcript Request Fulfillers
In this article, we will show counselors and registrars how to add transcript request fulfillers
What is adding transcript request fulfillers?
Adding transcript request fulfillers allows more SchooLinks users to grant student's transcript requests for non-college transcripts.
To learn more about non-college transcripts, go to Sending Transcripts to Non-Colleges or NCAA Eligibility Center.
If there are multiple counselors or registrars at a school, you will be able to grant them access to send non-college transcripts on behalf of students, as long as they have a SchooLinks account AND school or district access.
To learn more about user management and access capabilities, go to Updating an Existing Staff User.
1. Accessing Transcripts and School Profile
To access Transcripts and School Profile, from the dashboard, hover over the Key icon.
Then click Transcripts and School Profile.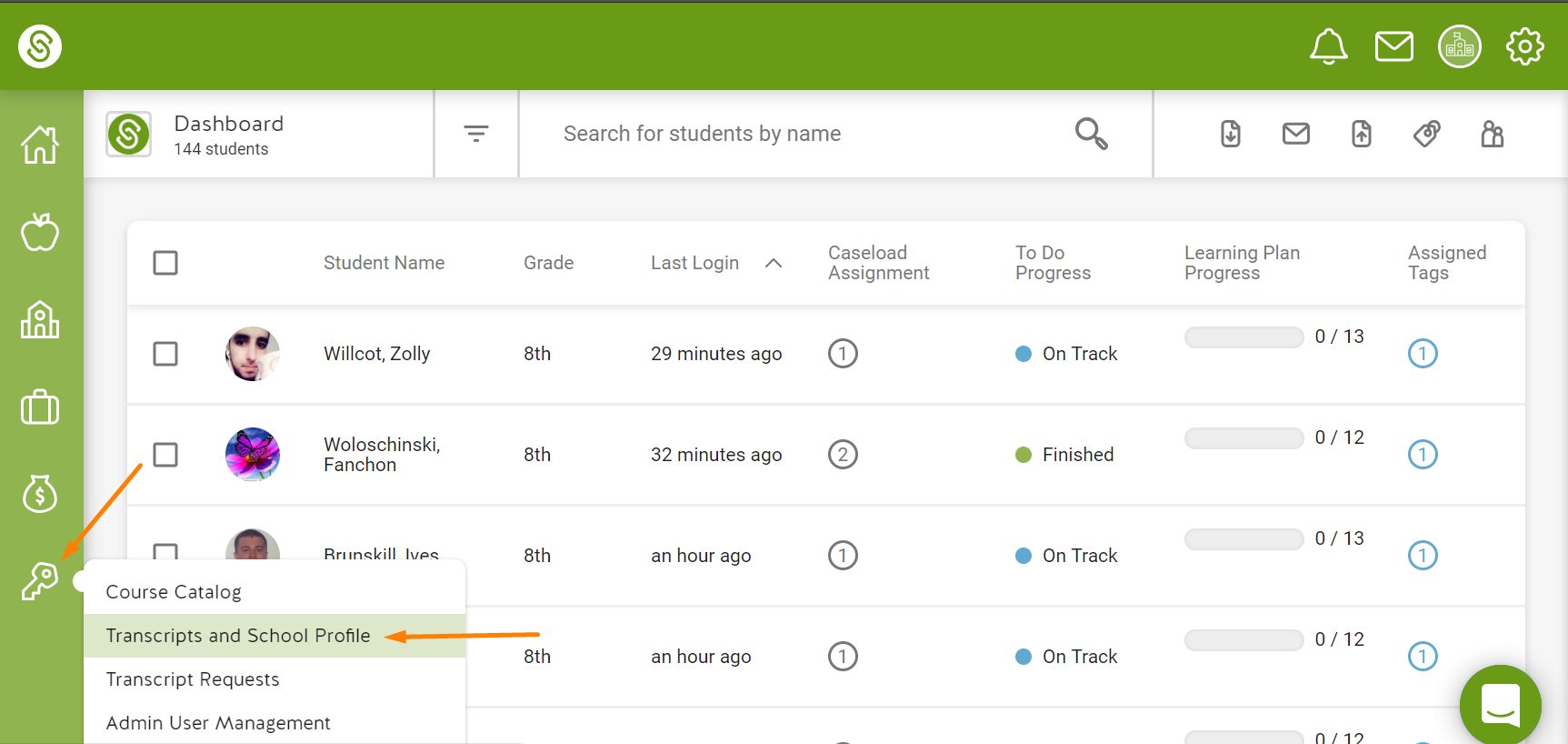 2. Choose a School
Once you have gotten to the Transcript and School Profile page, you will have to choose a school in order to grant transcript fulfillers access to send non-college transcripts.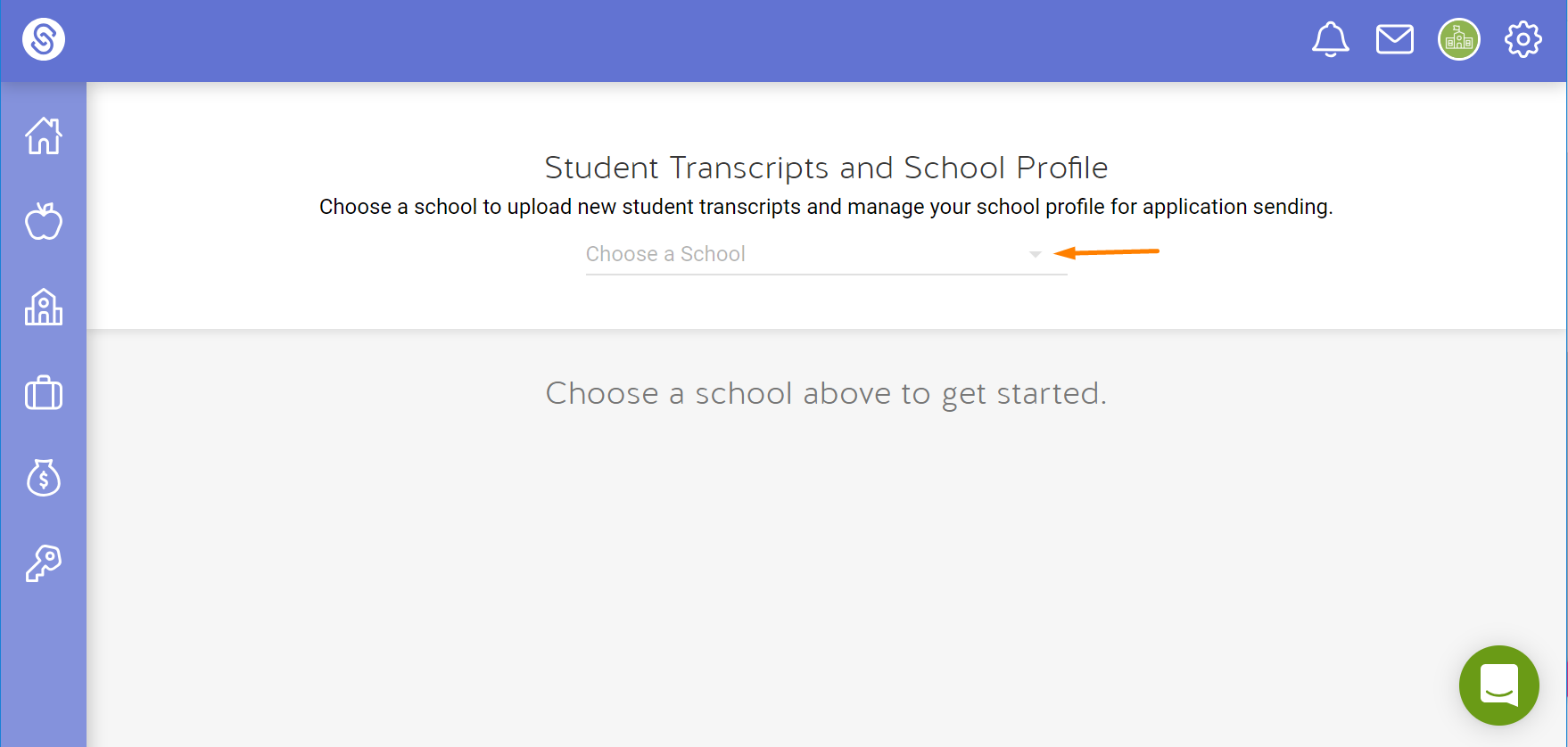 3. Grant Access
Once you have chosen a school, scroll down until you see Transcript Request Fulfillers.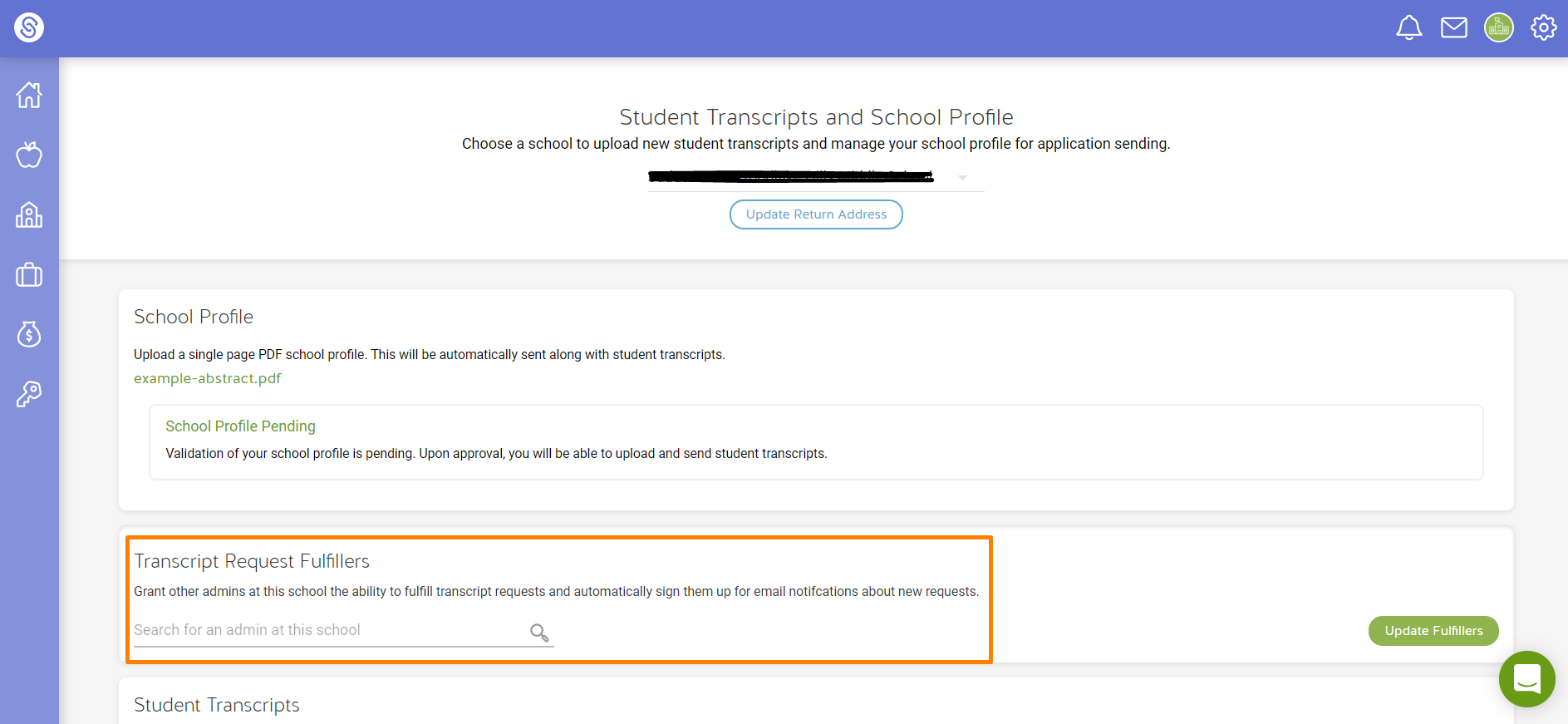 In the Transcript Request Fulfillers box, click on the search line and begin typing the name of the staff member you want to add as a fulfiller.
A list of staff members will pop up. When the staff member you would like to select appears, click their name.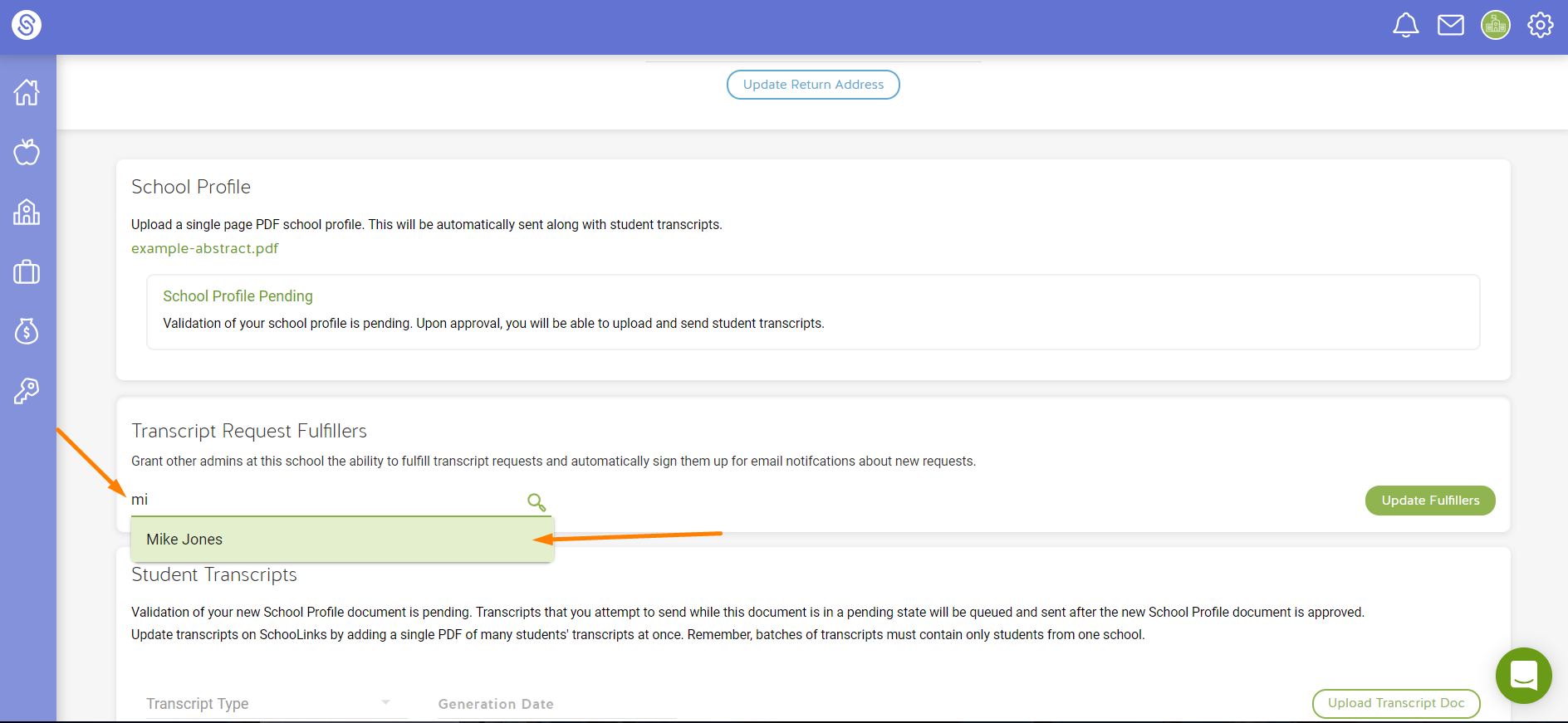 If you have multiple fulfillers you would like to add, repeat the process by typing the staff members' names in the search line and selecting the other staff member names.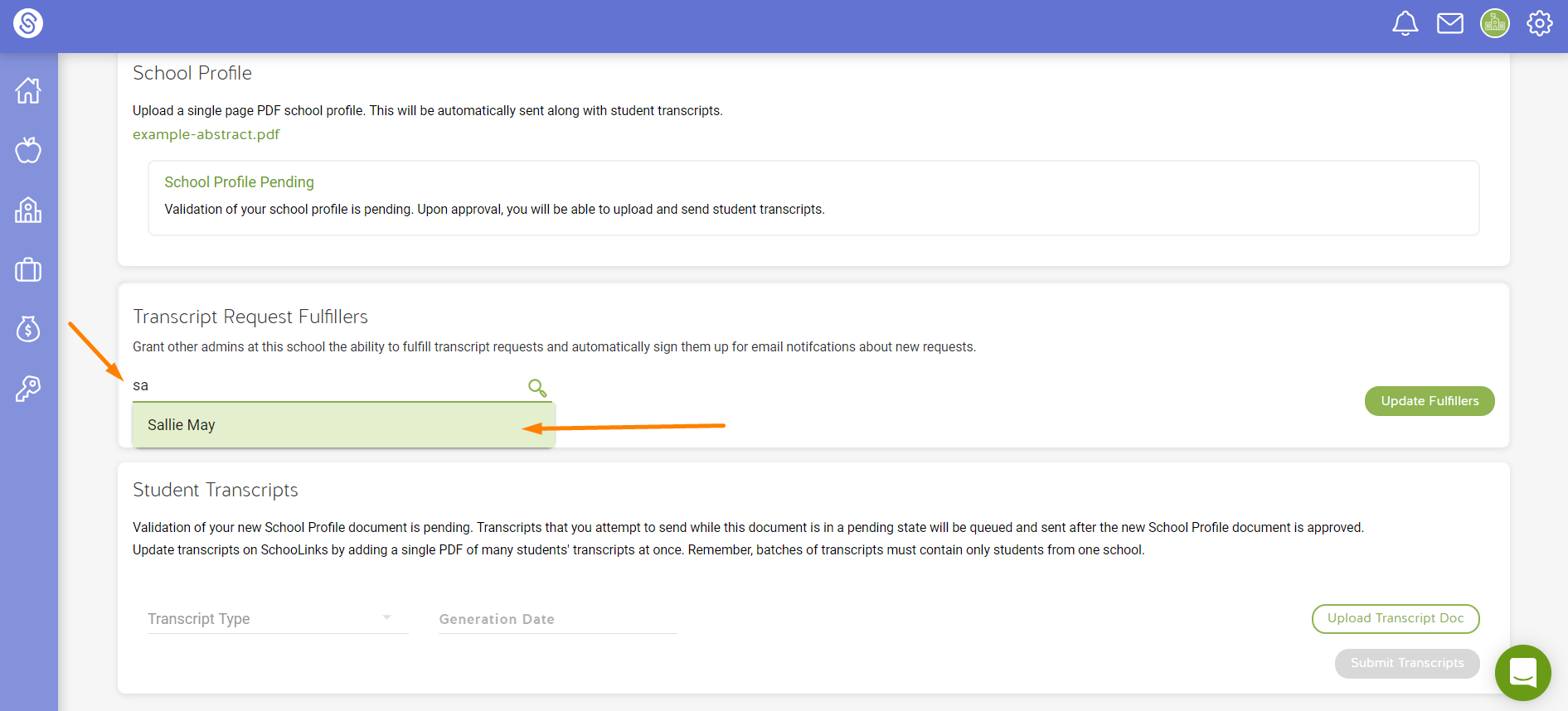 You will then see a list of staff members you have added as fulfillers underneath the search line. Their names will be blue.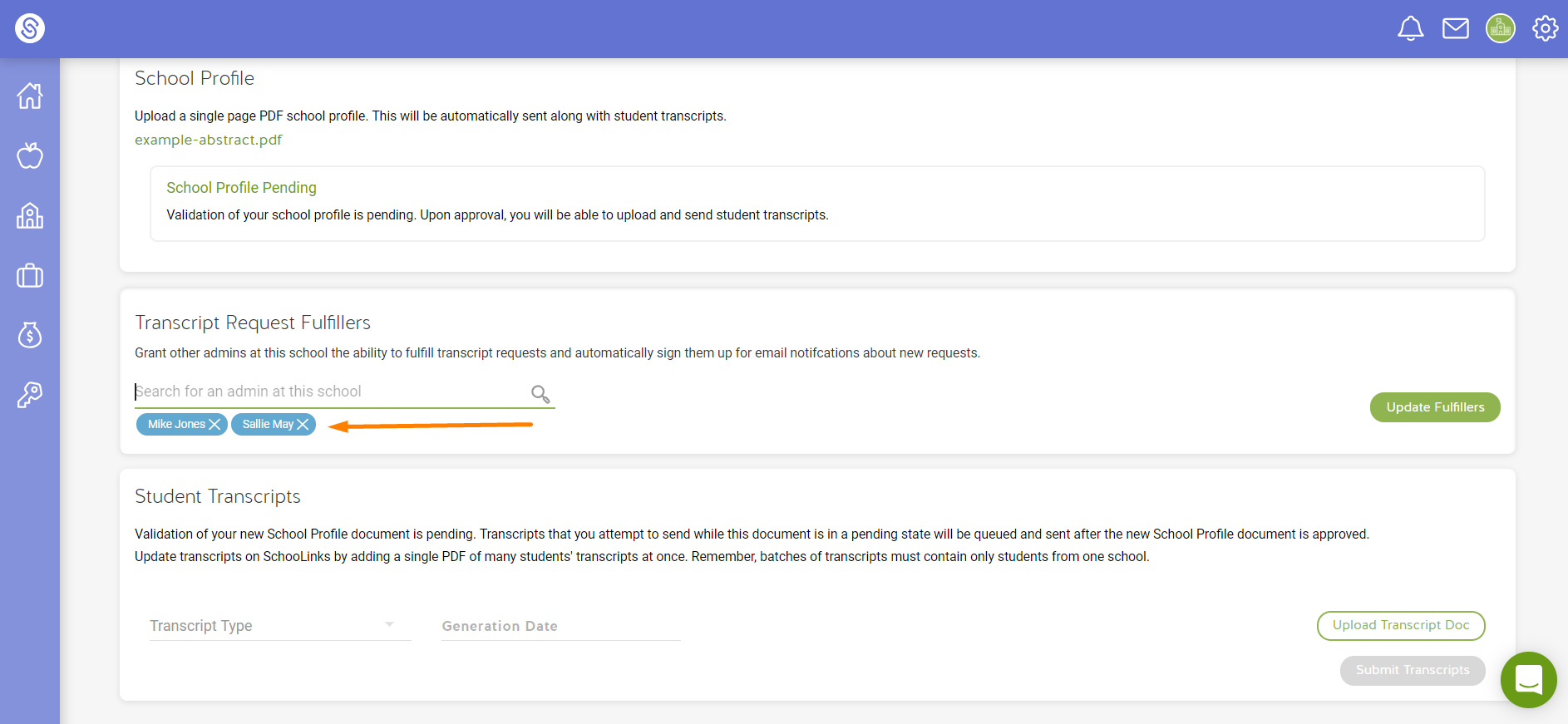 Once you have selected all the fulfillers you need to, click the green Update Fulfillers button.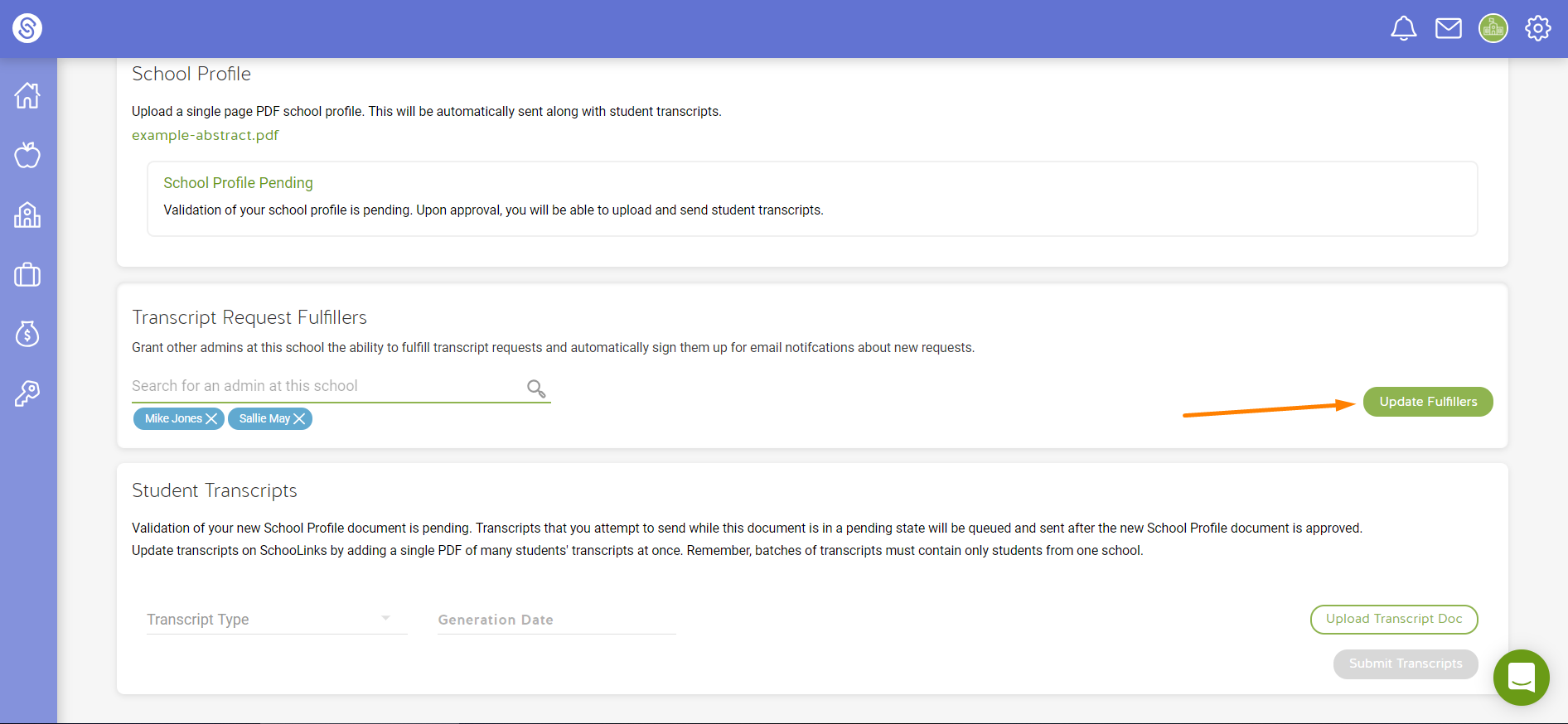 A green box will pop up informing you that your transcript fulfillers for that school have been updated.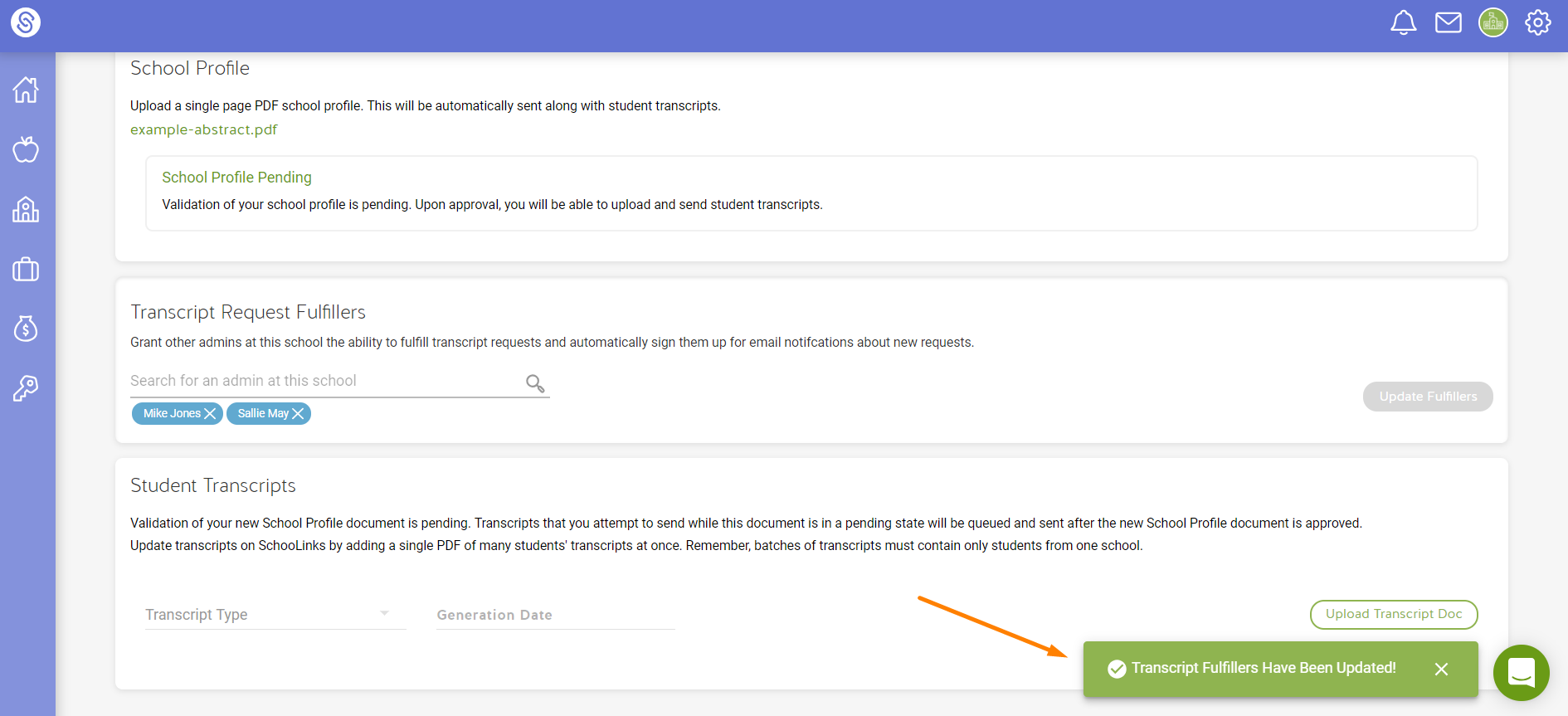 ---
---