Taking a 360 Campus Tour as a student
In this article, we will show students how to take a 360 school campus tour on their computer
1. Accessing School Search
To access School Search, hover over the schools icon on the navigation side bar on the left and select School Search from the dropdown menu
2. Search for Virtual Tours
Click on Preferences and then check the box next to Virtual Tour to see which colleges have tours available.
Then click on the school profile card to be taken to that school profile.
3. Taking a 360 Campus Tour
From the school profile, click Campus Tour from the top menu.
Click the play button or Let's Go to start the 360 Campus Tour.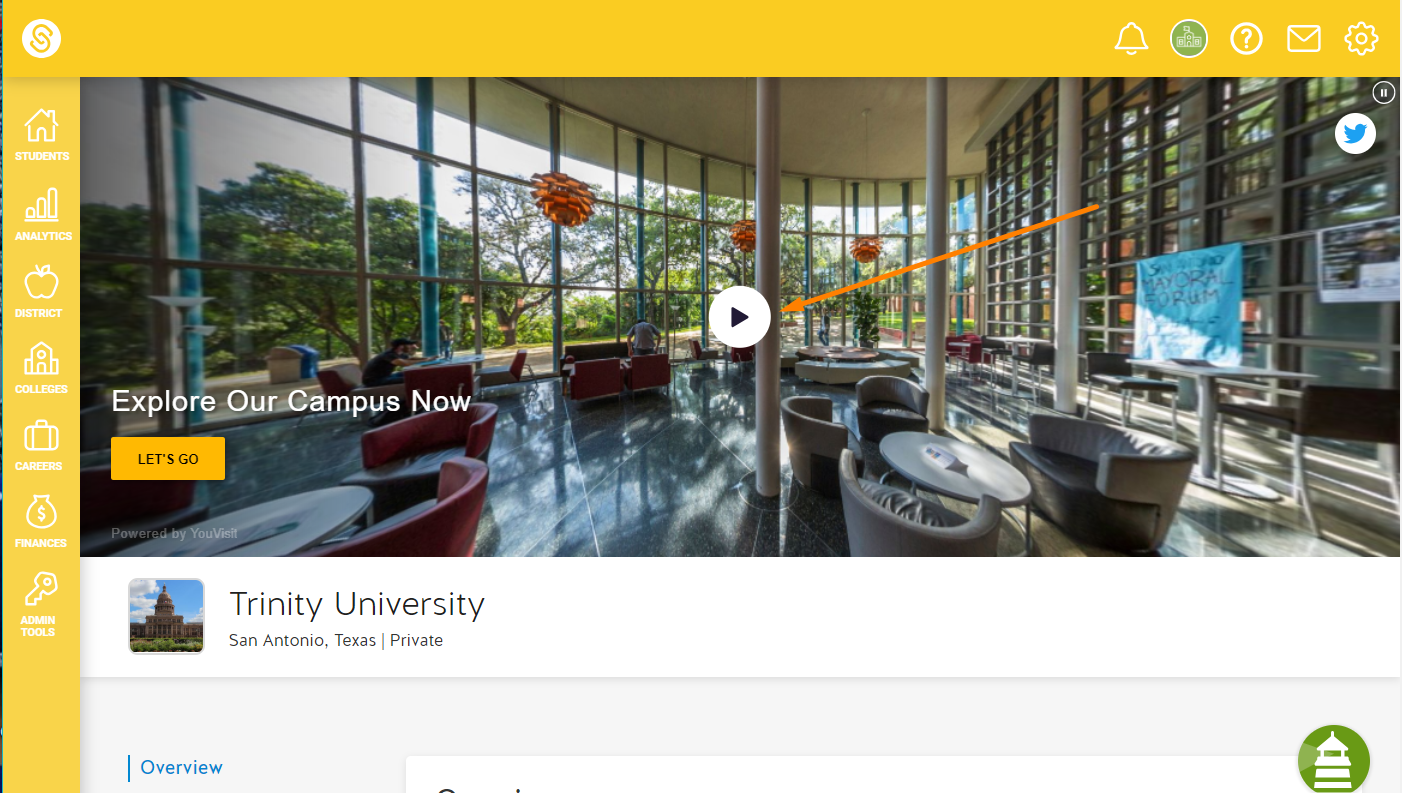 4. Navigating the 360 Tour
Use the side bar on the left to see a list of all areas of the tour.
Click the white arrow to be taken to the next part of the tour.
Turn on the sound on your computer so you can hear what the guide is saying about the college and different parts of campus.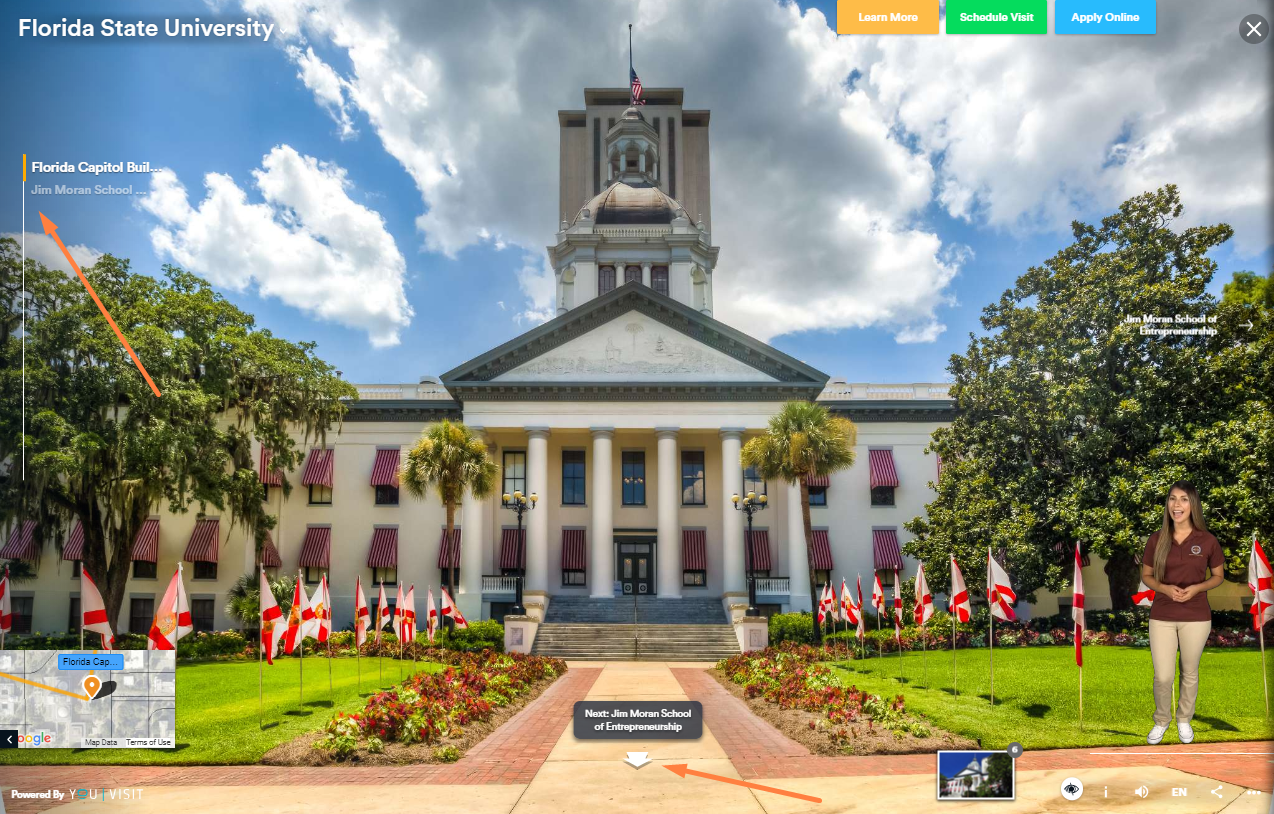 To select a 360 view of campus, hover over the images at the bottom of the screen and select one.
Click and drag to look around the 360 view.
---
---