Using the Learning Plan as a student
In this article, we will show students how to use the Learning Plan
To learn more about what learning plan is, go here
Accessing Learning Plan
From the student dashboard, hover over the Checkmark icon and click Learning.
Exploring Learning Plan Chapters
Students can explore the different chapters of Learning Plan.
Click the arrow on the Chapter Navigation Bar to see all chapters of Learning Plan.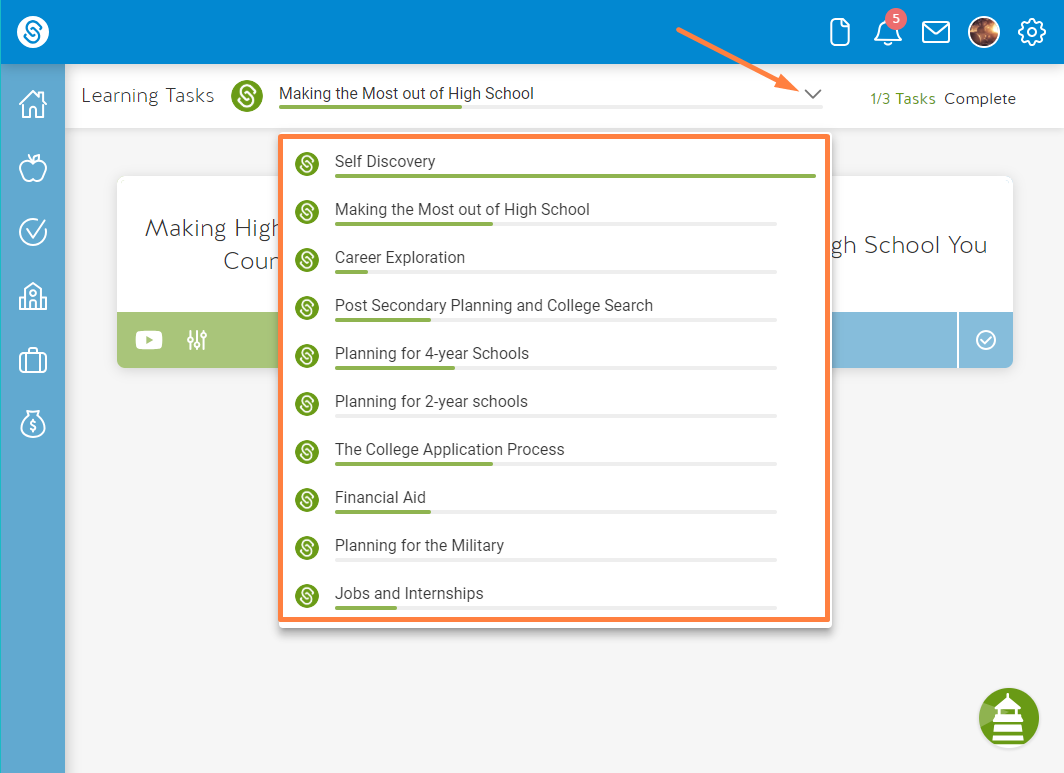 Completing Tasks in Learning Plan Chapters
Click the task you wish to complete.
Complete the task by watching the video, filling out the survey or answering the quiz that goes with that task.
Green tasks have been completed. Blue tasks have not been completed.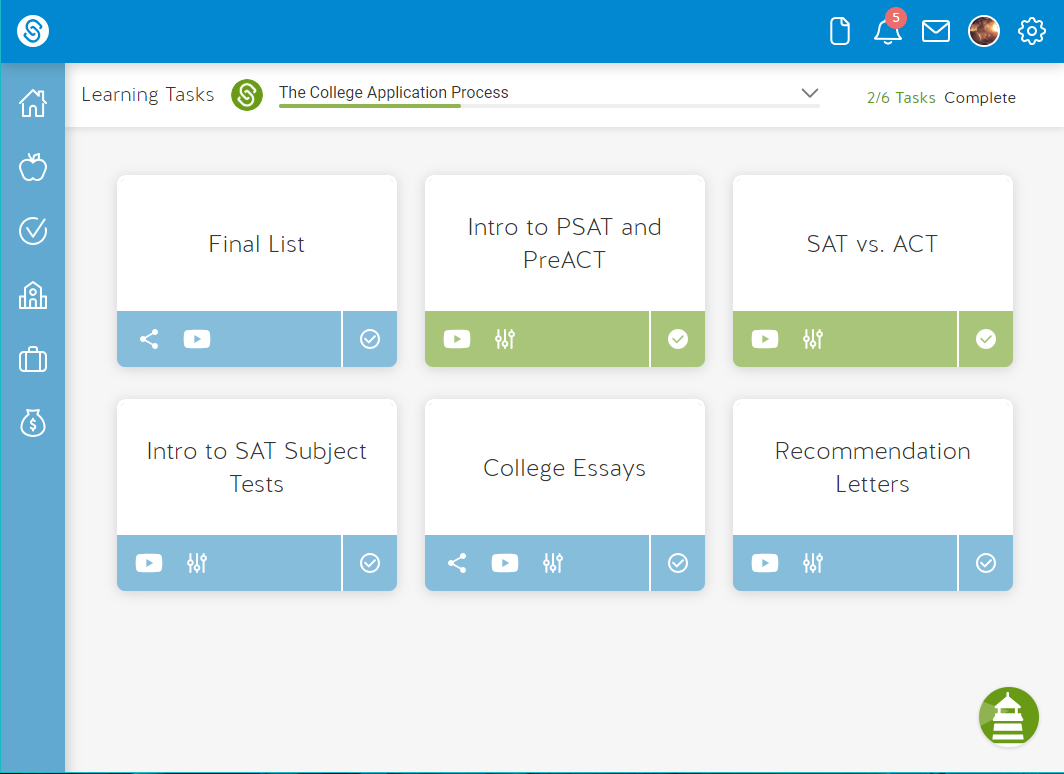 ---
---