How to bulk download course plans as a counselor
In this article, we will show counselors how to bulk download course plans
Counselors should use this feature to download PDFs of each student's course plan to print, send to guardians, etc.
1. Accessing Course Planner
To access Course Planner, hover over the Apple icon on the navigation bar on the left, then select Course Planner from the dropdown menu.
2. Bulk Download Course Plans
From the course planner dashboard, hover over the export icon and click Individual PDFs for Each Student
An email will be sent to your district email containing a link to download the PDFs.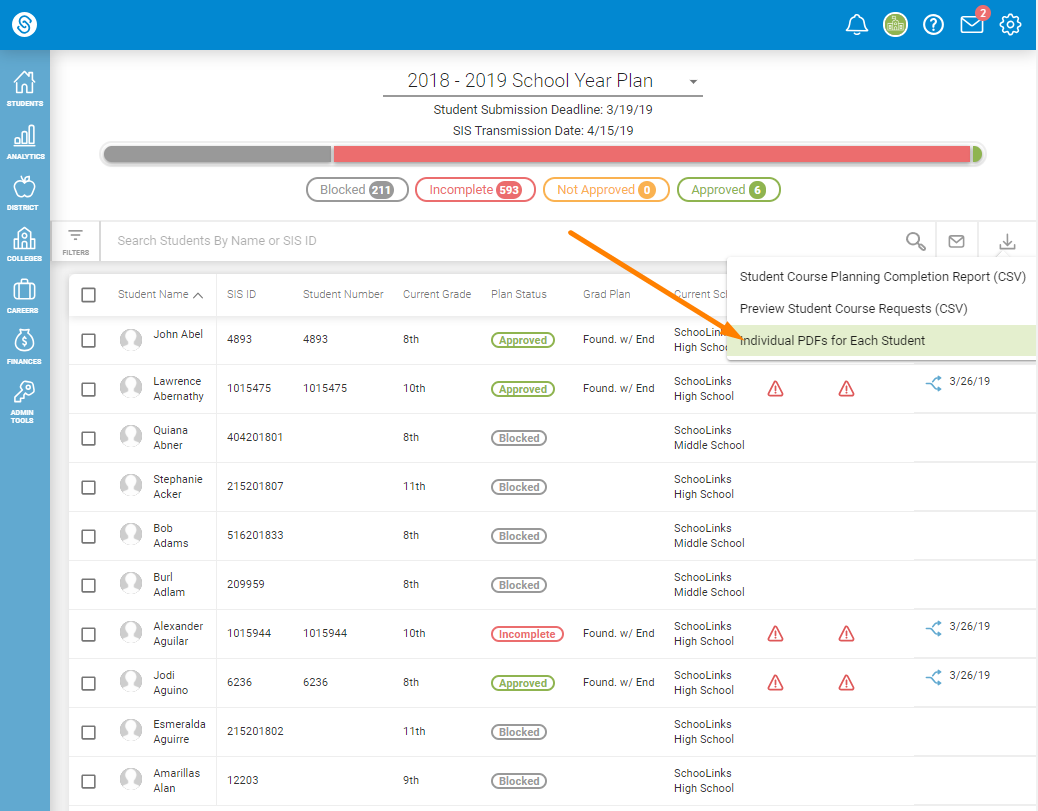 ---
---