How to filter caseload as a counselor
In this article, we will show counselors how they can filter their caseload.
Why would counselors want to filter their caseload?
When counselors login to SchooLinks, they will see all the students in their caseload. Filtering their caseload allows counselors to see students in their caseload, either at a particular school or in a certain grade.
1. Accessing Filters
To filter your caseload, click the Filter icon to the left of the search bar.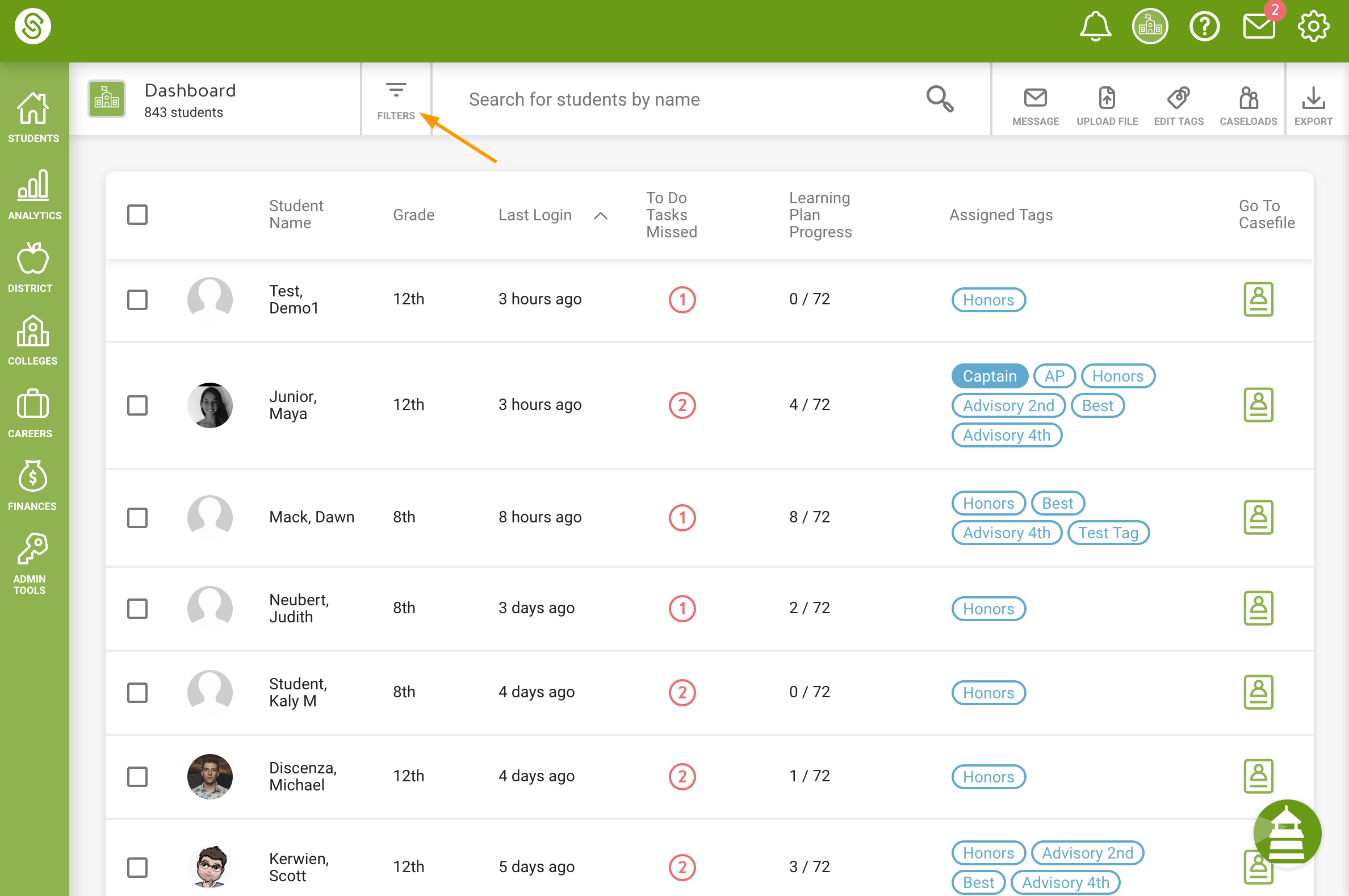 2. Filtering the Dashboard
Click the down arrow next to the scope you wish to filter by
Next, click the box next to the filter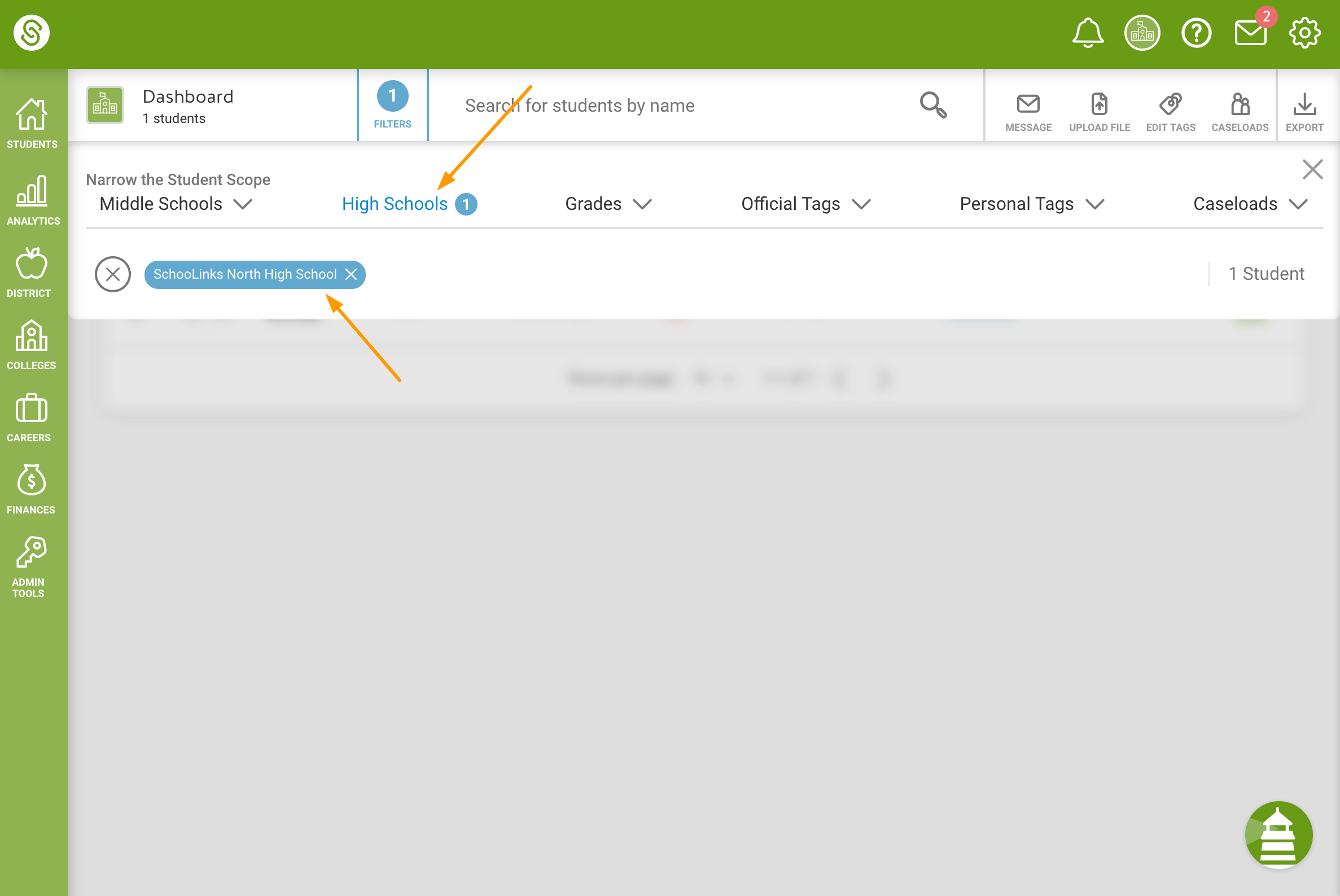 Click Apply Filters.
Now, counselors can see their caseload for the selected school or schools.
The counselor can click the white X to deselect the filter to see their complete caseload again.
---
---