Sending Individual Application Materials
In this article, we will show counselors how to send individual application materials to colleges.
What is sending individual application materials?
When a student tracks their college applications on SchooLinks, there may be many application materials that the school is required to send for that application.
Some of these materials may be ready to send before all the requirements have been fulfilled. For example, a student's transcript will be ready to send right away, but it might take longer for their letters of recommendation to be uploaded to SchooLinks.
You have the option to send individual application materials that are ready to be sent without having to wait on the other application materials.
If all the application materials are ready to be sent for an application you can send them all at once. To learn about sending all application materials at once, go to Sending Transcripts & Other Application Materials.
1. Accessing Application Manger
To access Application Manager, hover over the Schools icon.
Then click Application Manager.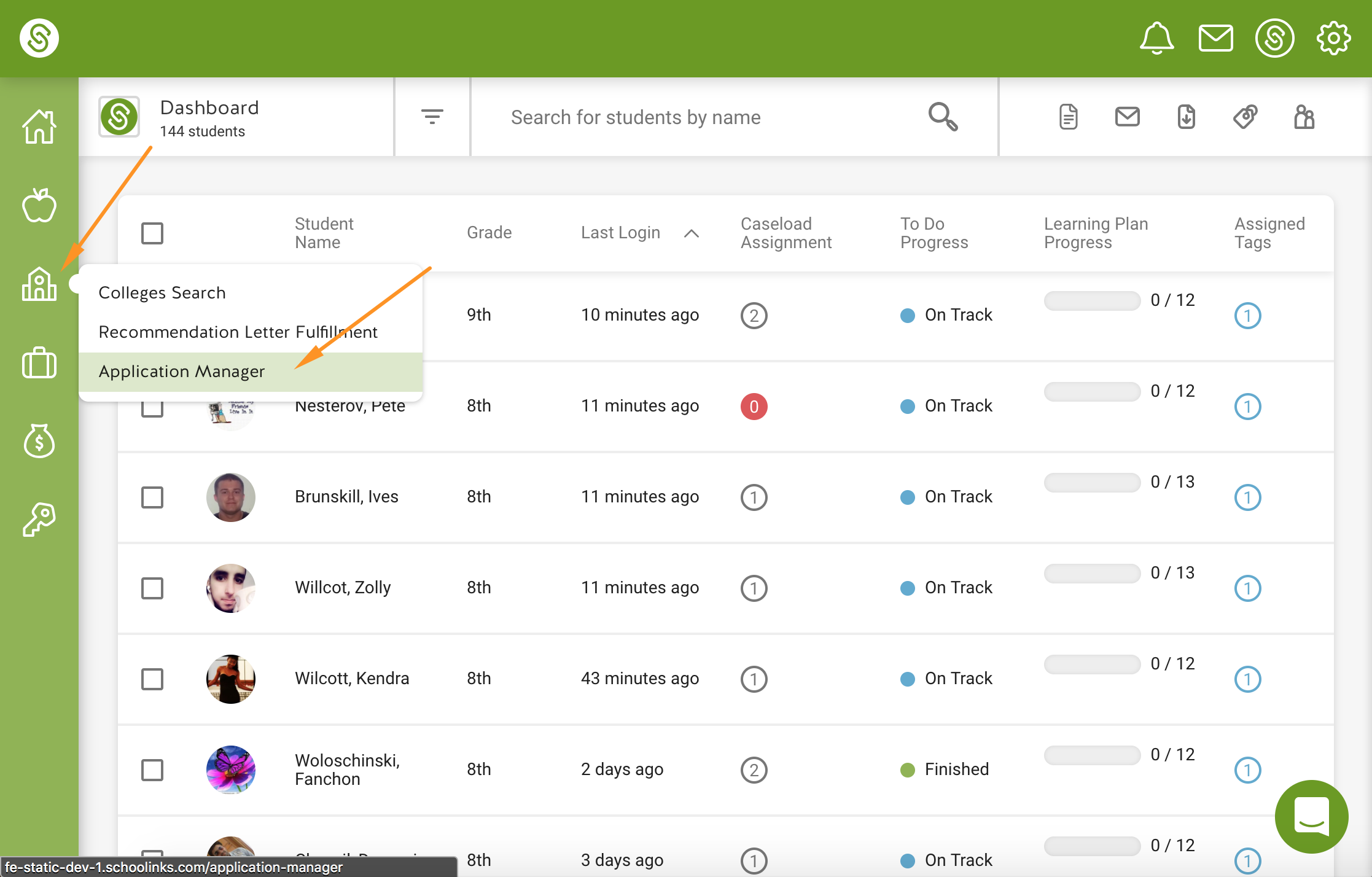 To send documents, you want to go to the Doc Flow section.
Click Doc Flow.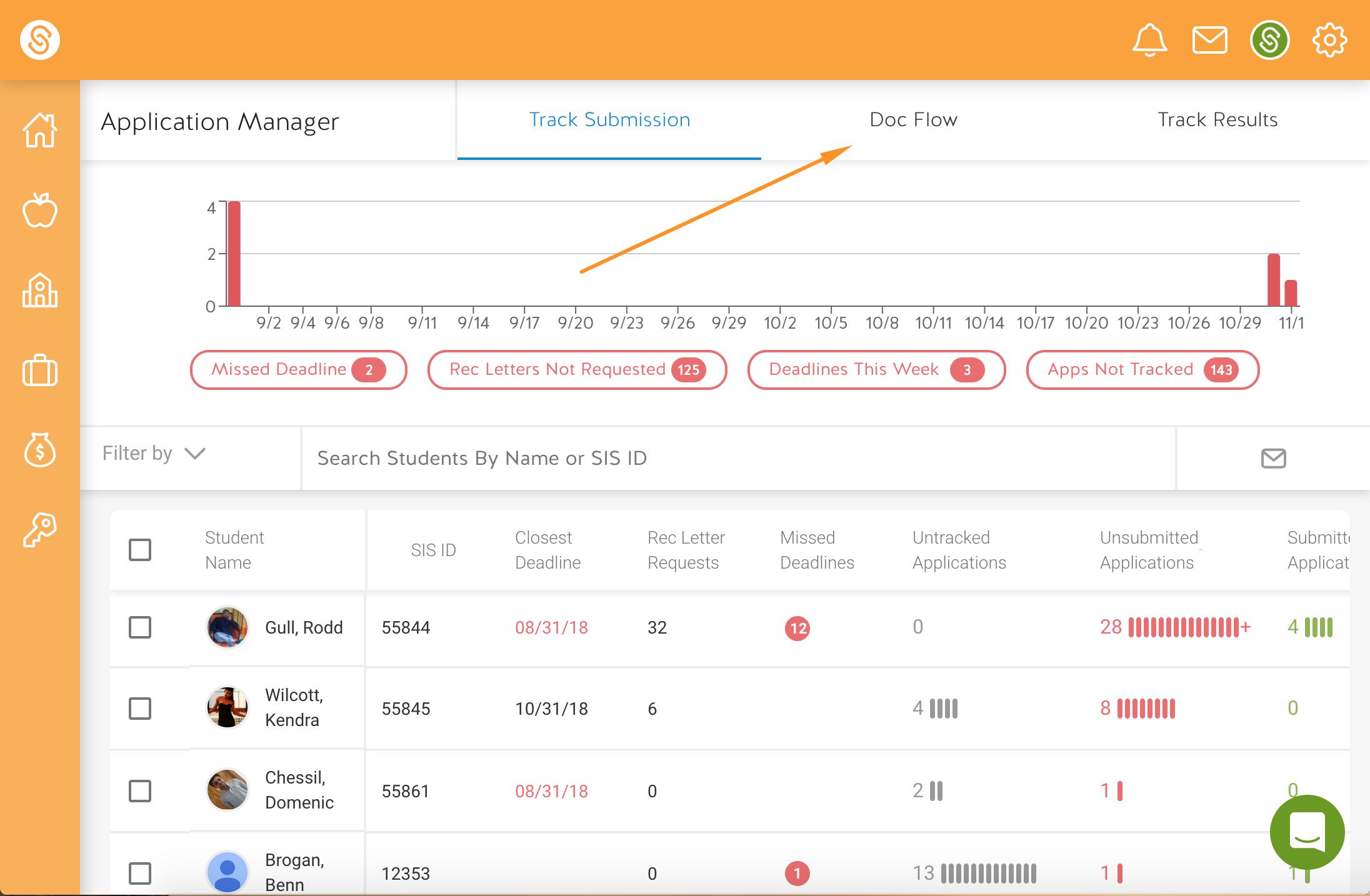 2. Send Materials
Now you will see a list of all your students' tracked applications.
The Blocked section has a list of all applications where one or more HS Reqs have yet to be fulfilled.
Click the application you want to send materials for.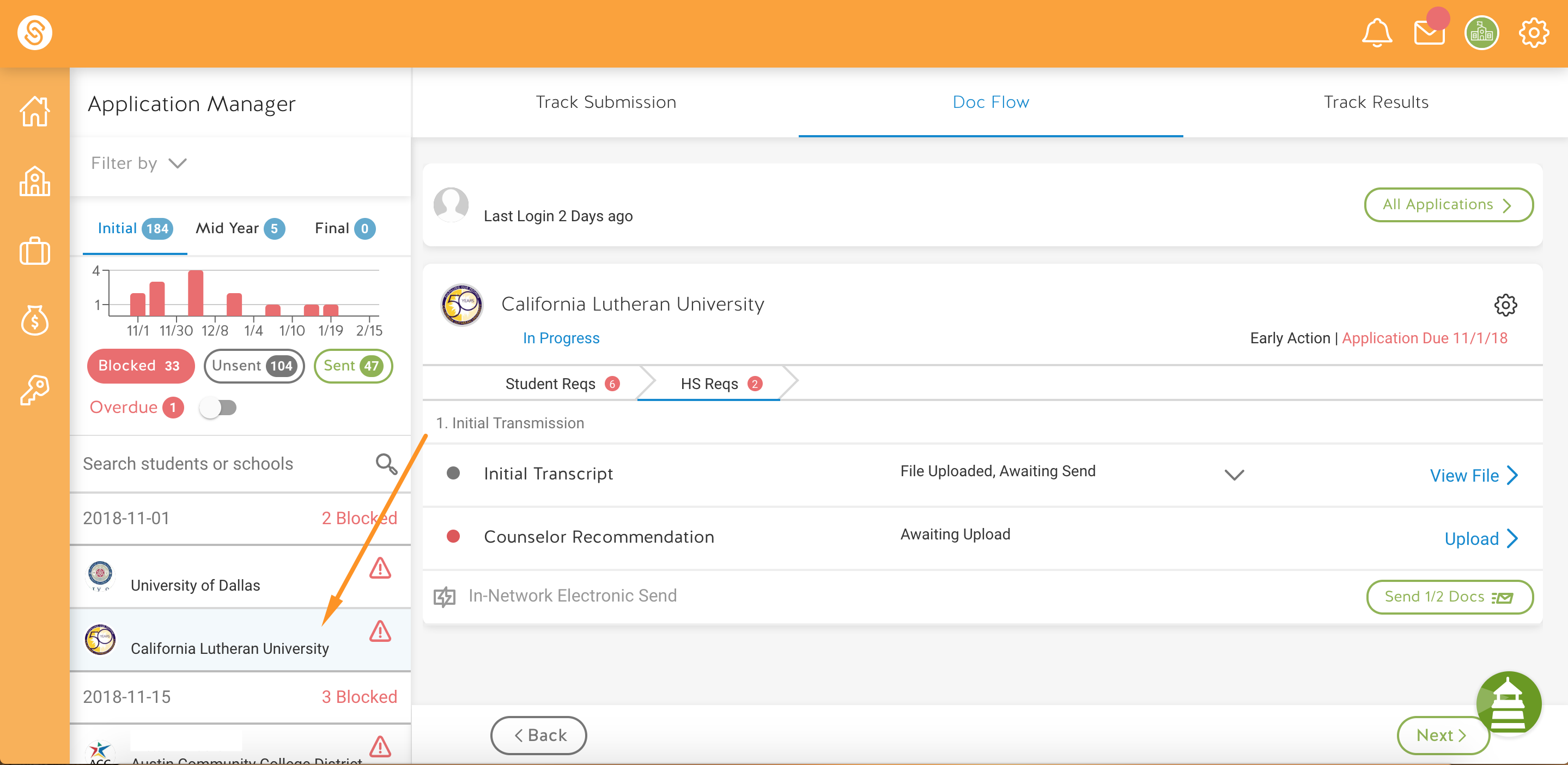 You'll see the application materials that are ready have a gray circle next to them and say File Uploaded, Awaiting Send.
The materials that are not yet ready have a red circle next to them and say Awaiting Upload.
Click the Send Docs button to send the materials that are ready to send.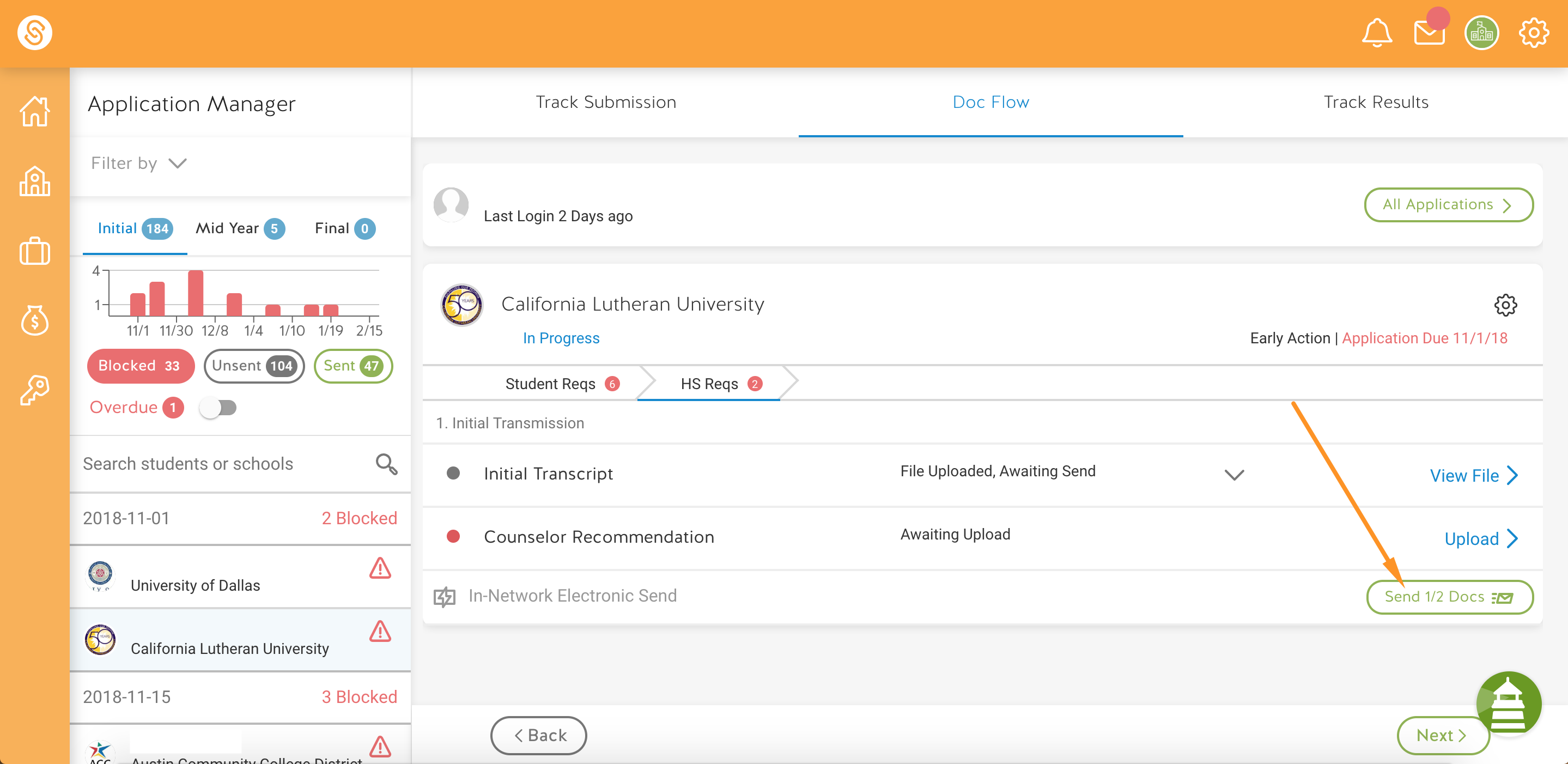 Now you'll see the materials that have sent have a green circle next to them and say Sent.
Click the Next button at the bottom of the page to go onto send materials for the next students' application.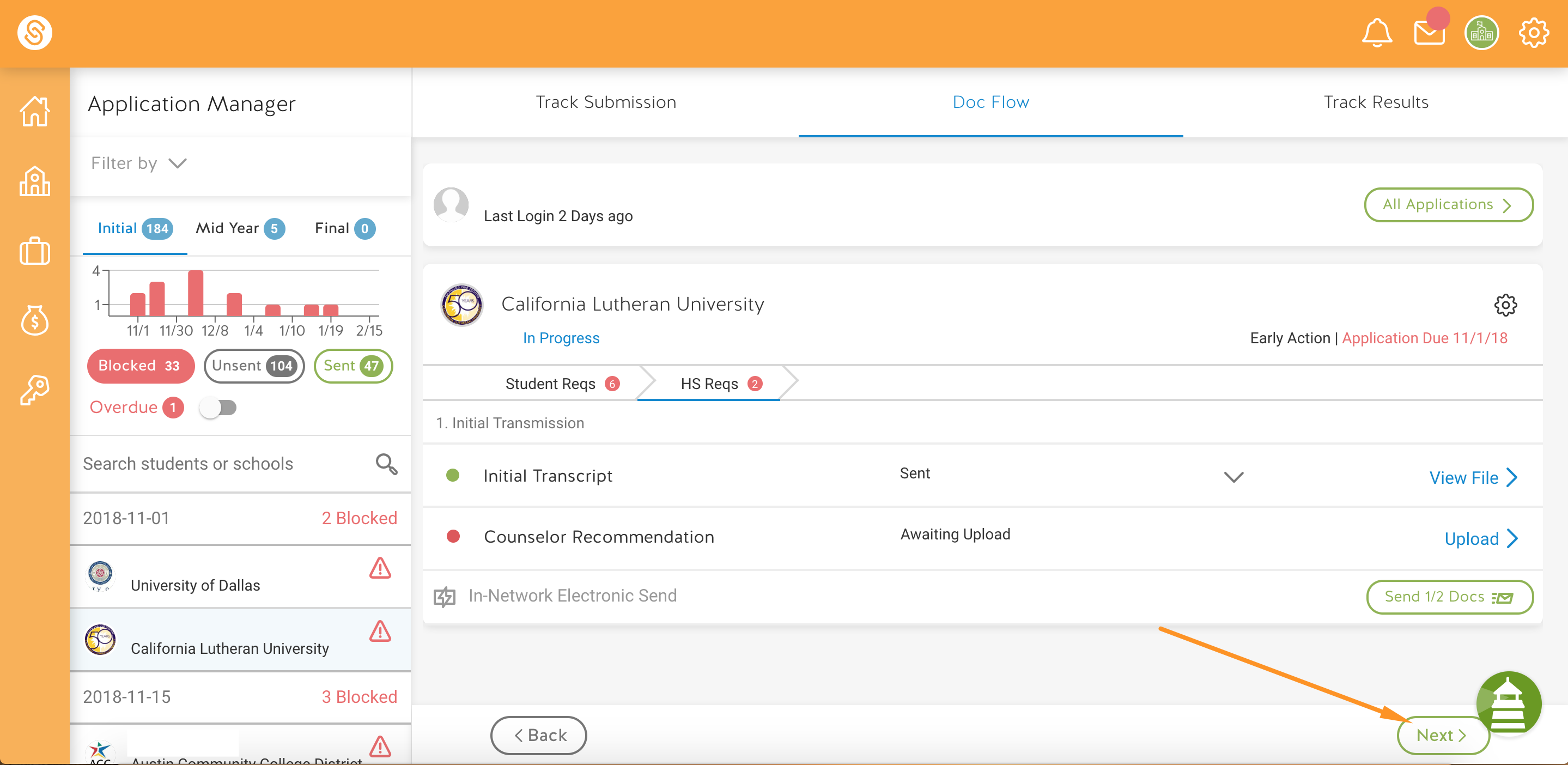 ---
---