Adding Pre-Selected Courses as a district admin
In this article, we will show district admins how to add pre-selected courses for students.
What is a pre-selected course?
A pre-selected course is a course that you add to a student's course plan before they start planning on SchooLinks. Then when student's start creating their course plan, they will see those pre-selected courses already on their plan, and they can choose to keep those pre-selected courses or swap them out.
Use this functionality if teachers or counselors tell you they want students to be in certain classes. Ex. Student should be in AP Biology, not Pre-AP Biology.
1. Accessing Student Info
From the dashboard, hover over the key icon and click Course Catalog.
Then click the Student Info tab.
2. Add Pre-Selected Courses
Click the student's name you wish to pre-select courses for.
Type in the name of the course you want to pre-select for that student.
Choose the grade that student should take that course.
Then click Add.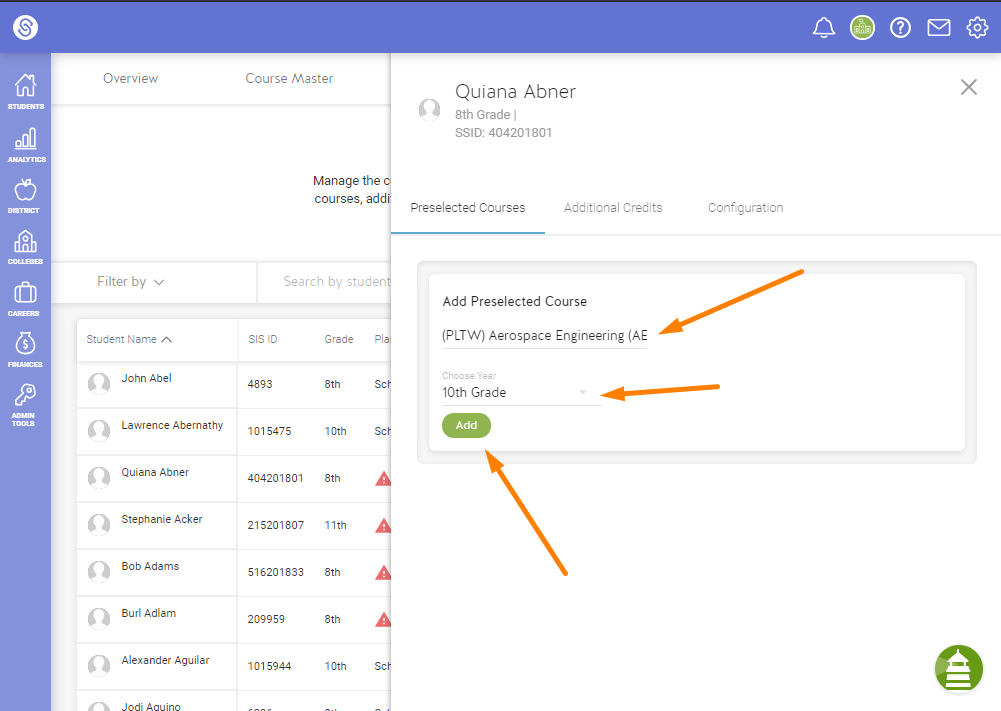 ---
---