How to sort students on the dashboard as a counselor
In this article, we will show counselors how they can change the order students appear on their counselor dashboard.
Why would a counselor want to sort their dashboard?
Sometimes counselors will want to view students in a specific order, like alphabetically. Counselors can change the order of each of the columns in their dashboard to see students in the order they want.
1. Sorting Students on the Dashboard
Click on the name of the column the counselor wants to change the order for.
Now counselors will see the order of students has changed based off of the column they selected.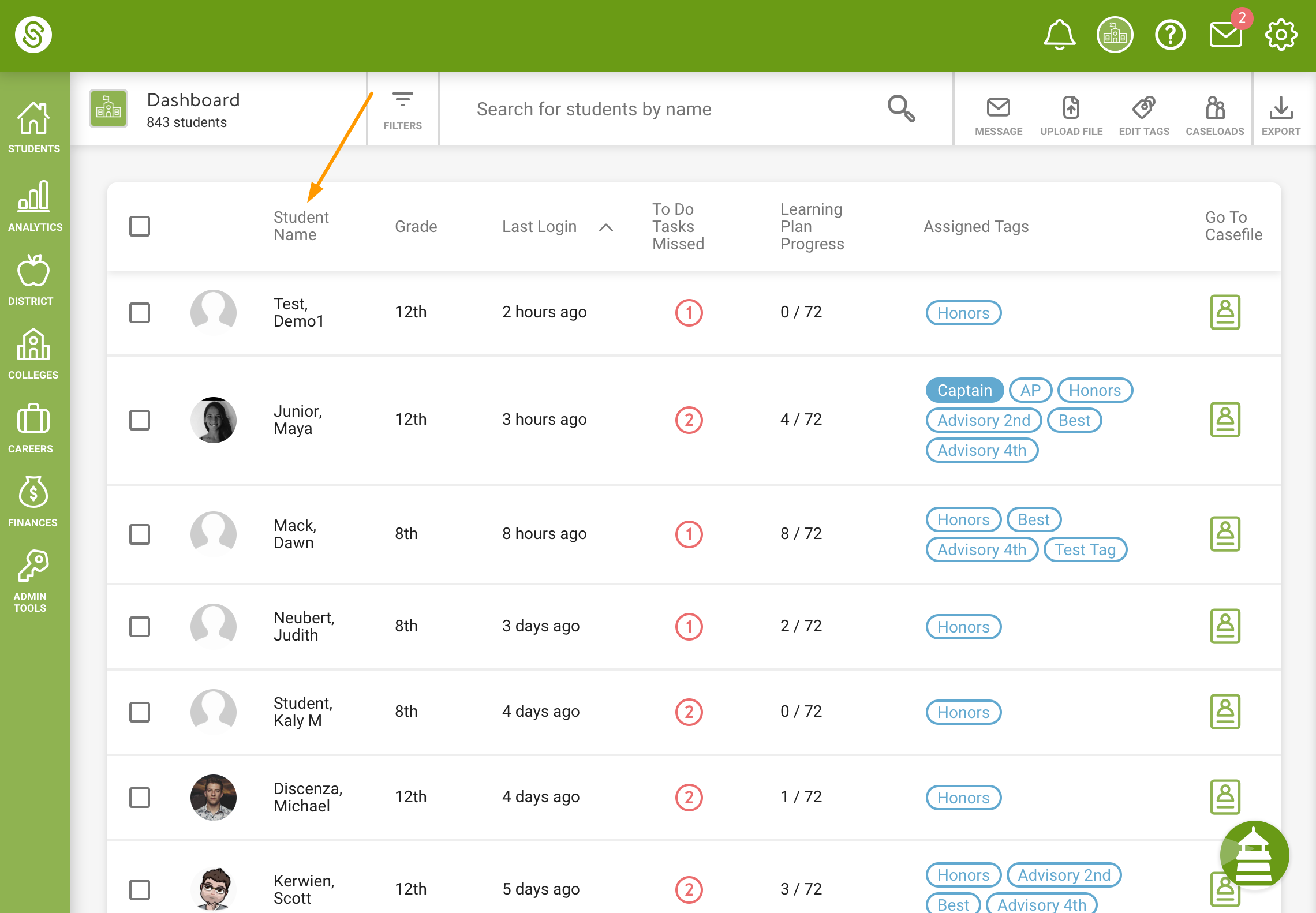 Clicking Student Name put the students in reverse alphabetical order based on their last name.
2. Changing Sort order on Dashboard
If counselors want to switch the order, they can click the arrow next to the column name.
Then counselors will see that the order has reversed based off of that column.
The students here are now in alphabetical order based on their last name.
---
---