Creating a New Staff User
In this article, we will show school administrators how to create a new SchooLinks staff user.
What is creating a user?
If you have access to School Admin Management, you'll be able to create new SchooLinks staff users and set the access they'll have.
If a user already exists and you'd like to update their account, go to Updating an Existing Staff User.
1. Accessing School Admin Management
Hover over the key icon on the left side bar.
Then select Admin User Management.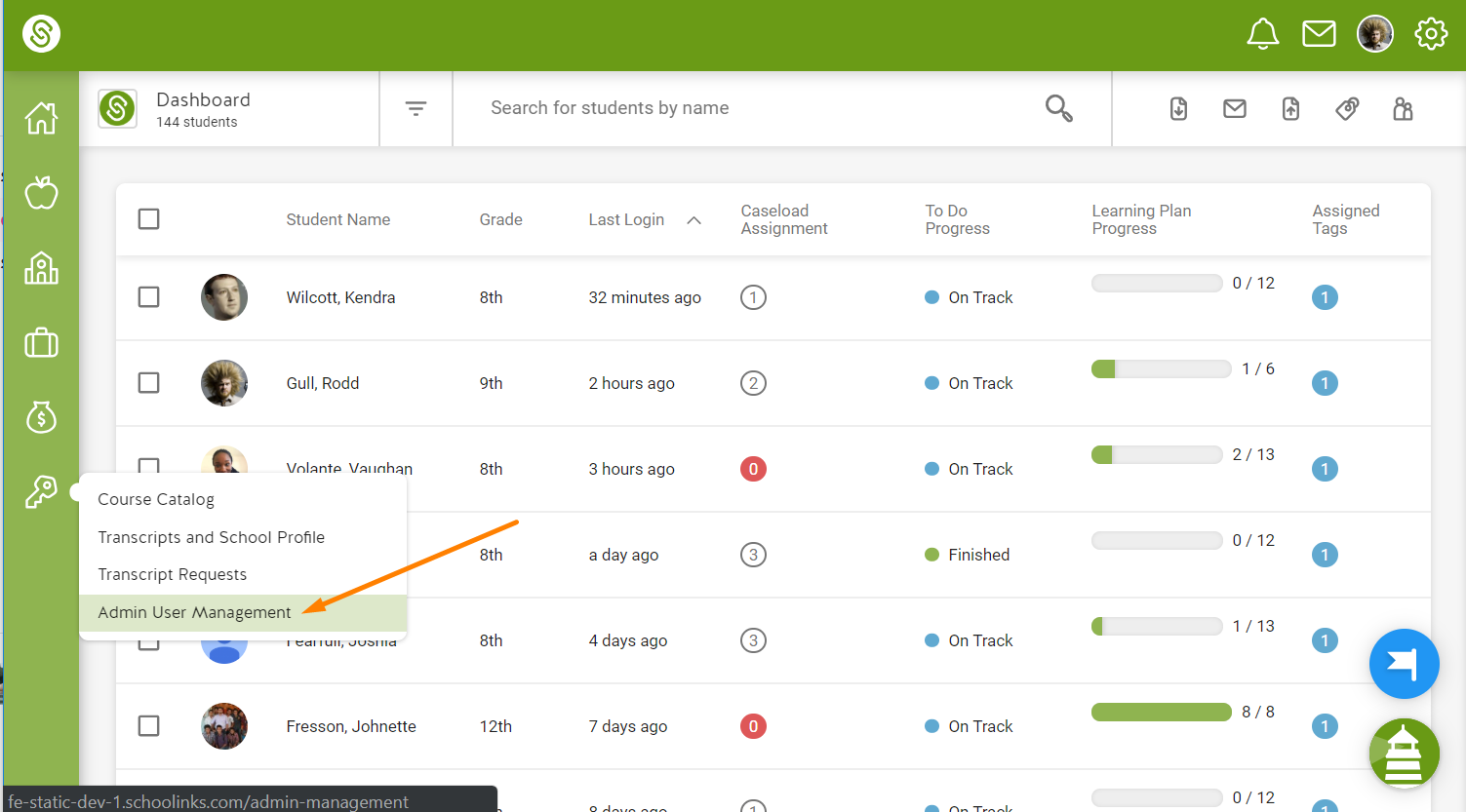 2. Select Create New User
Click the green Create New User button.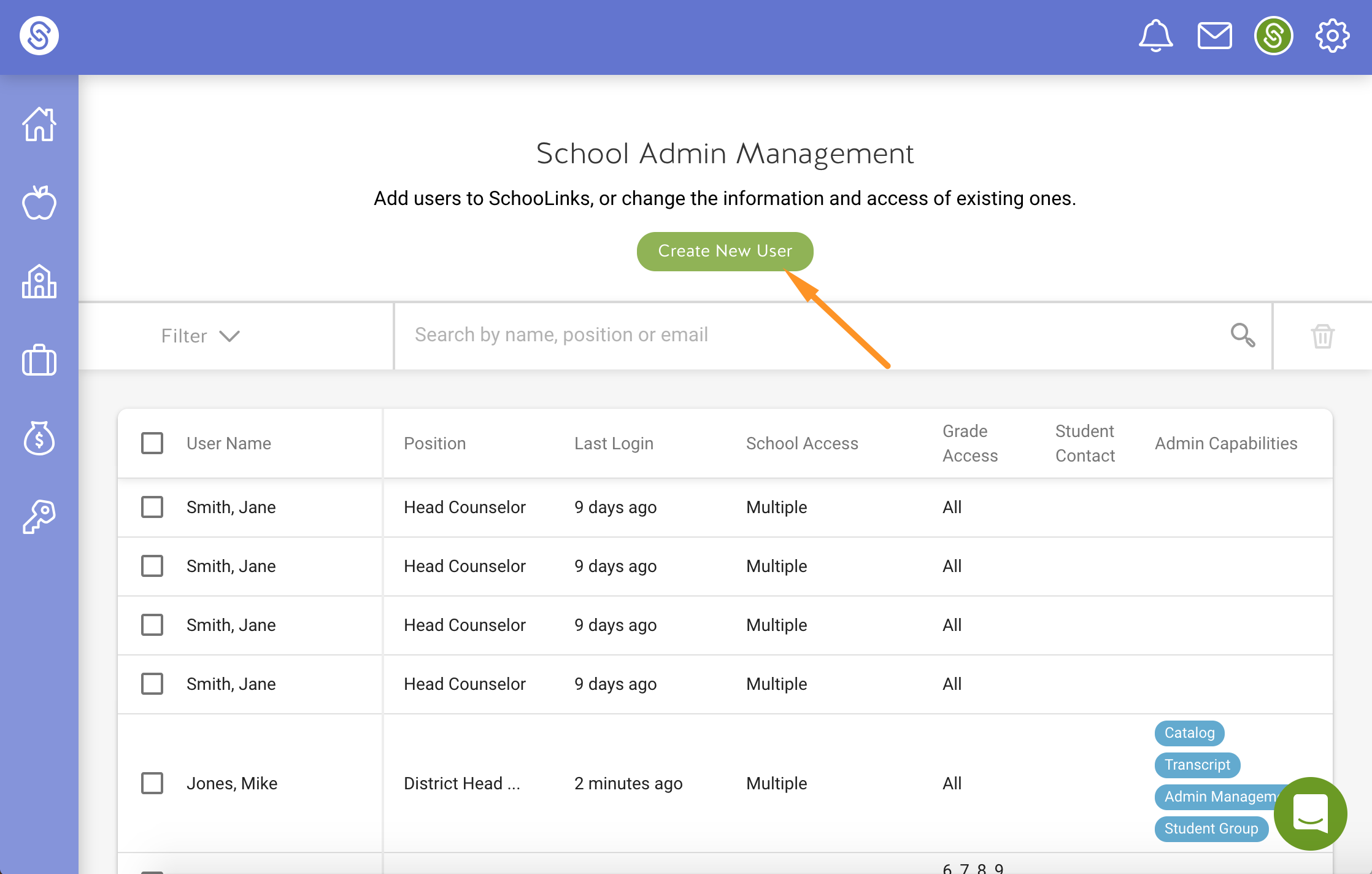 3. Create New User
To start, type in the information requested in the fields, such as the user's name and work email address.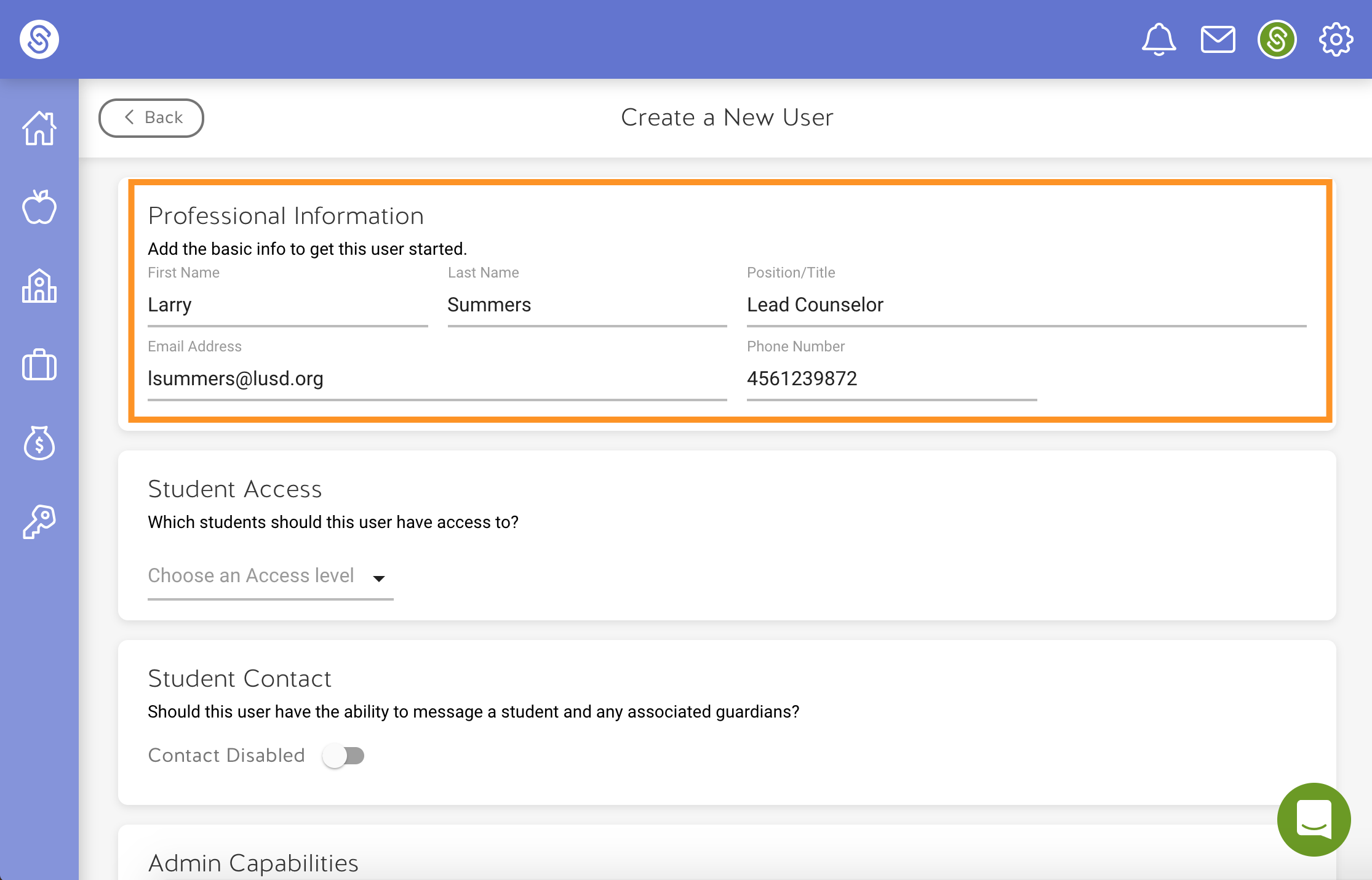 Then select what level of access the user will have.
School Specific Access gives the user access to specific schools and grades, which you will select.
Caseload Only Access gives the user access to a specific group of students who are assigned to them. You'll then have to assign that group of students to them.
To learn more about assigning caseloads, go to Assigning Students to a Caseload.
District Wide Access gives the user access to all schools and students within your district.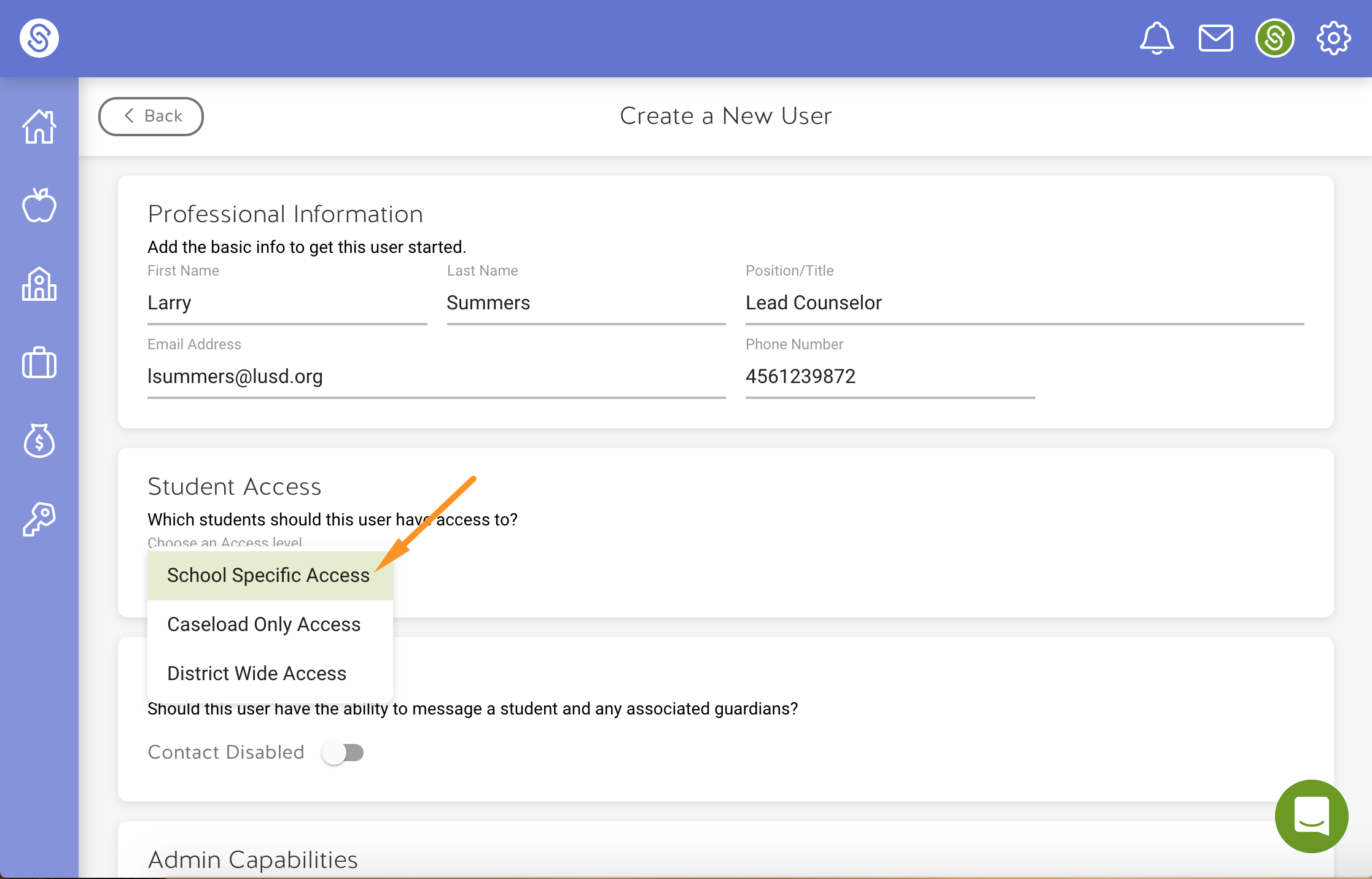 If you chose School Specific Access, select the schools and/or grades this user will have access to.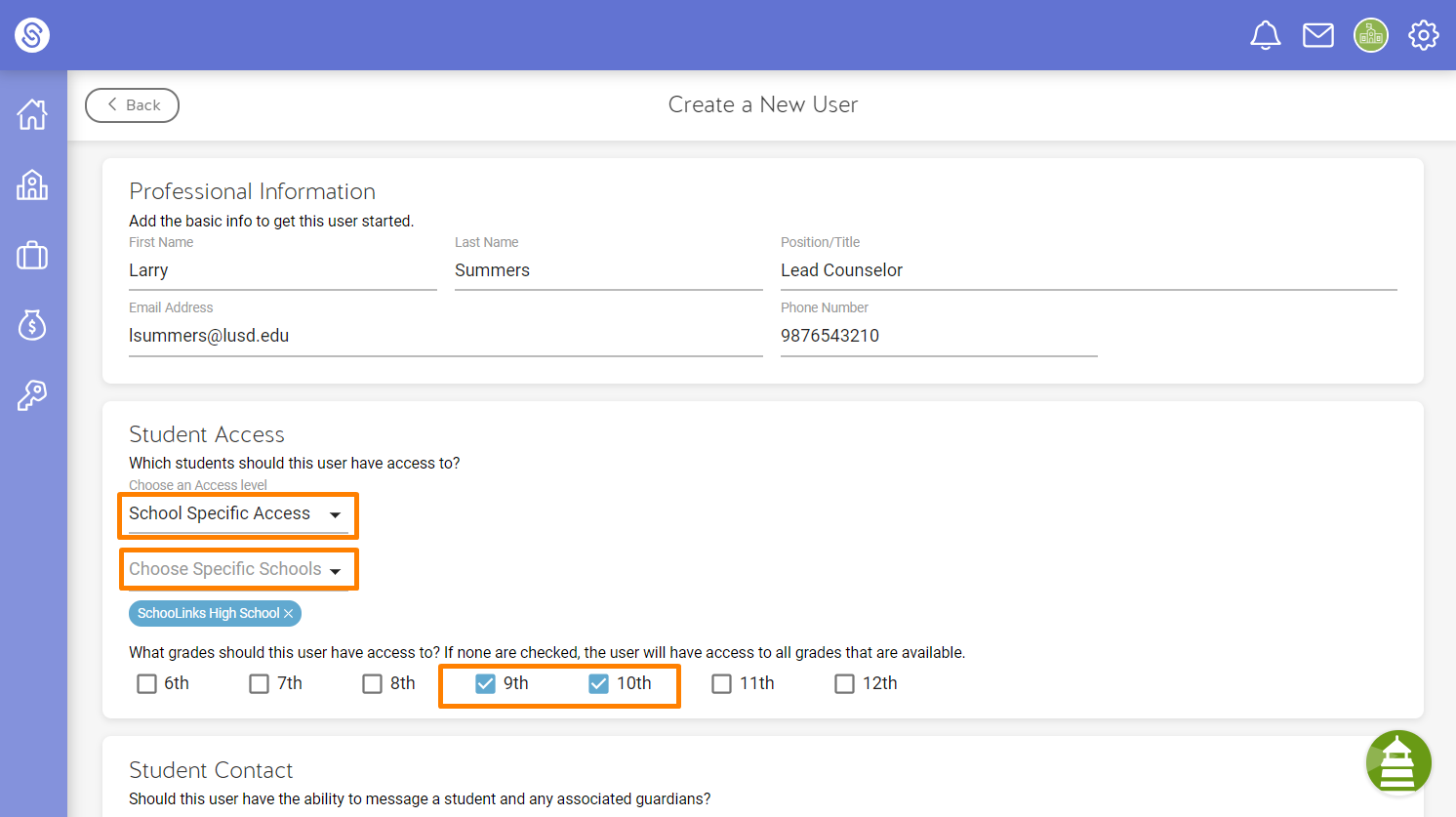 If this user should have the ability to message students and their guardians, click the toggle under Student Contact.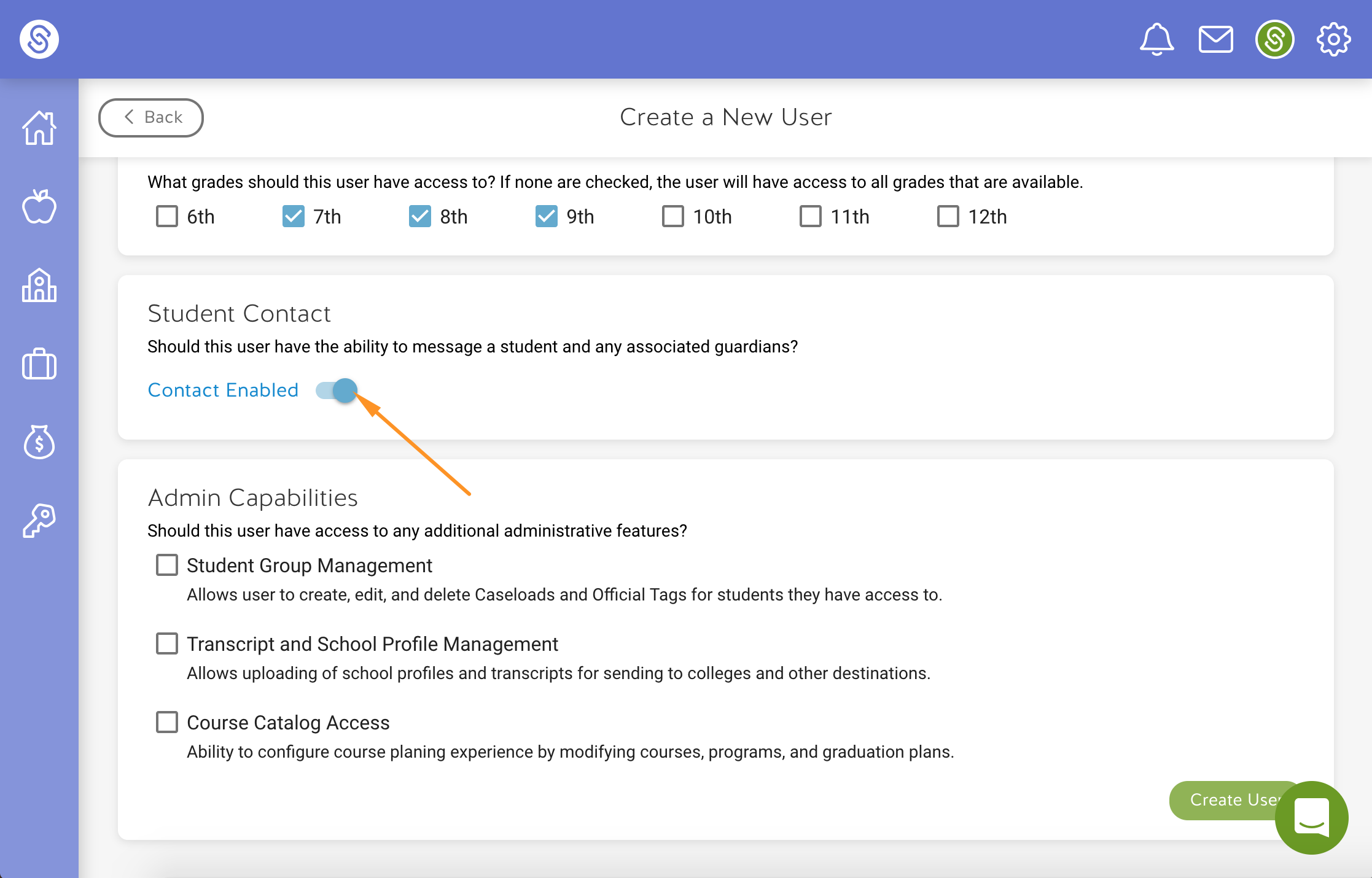 Then choose what Admin Capabilities the user will have.
Student Group Management allows the user to create, edit and delete Caseloads and Official Tags.
Transcript and School Profile Management allows the user to upload school profiles and transcripts for sending to colleges and other destinations.
Course Catalog Access allows the user to configure the course planning experience by modifying courses, programs and graduation plans.
Then click the green Create User button.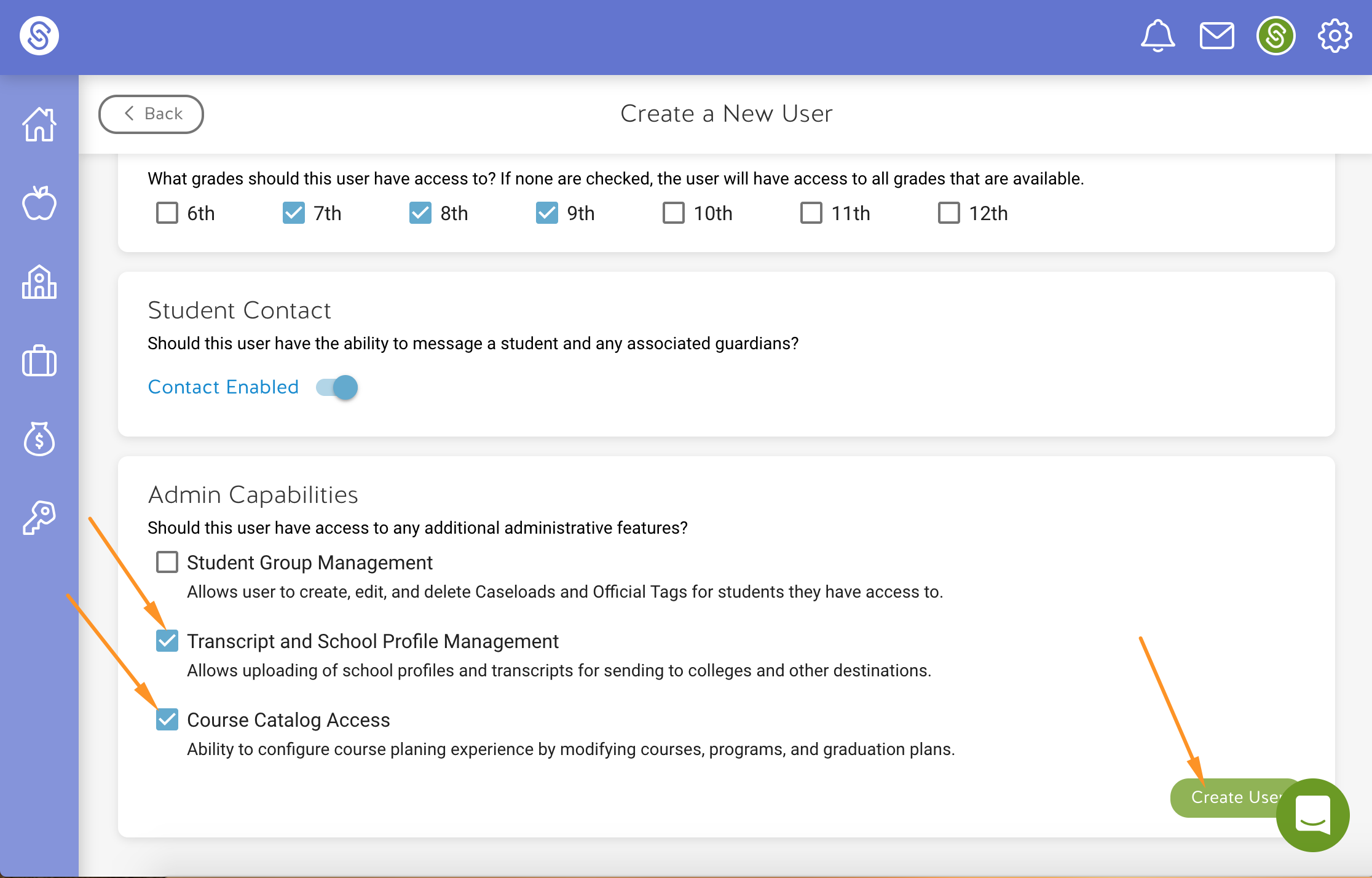 Then you'll see a message that the user has been created and will receive an email with instructions to login to their SchooLinks account.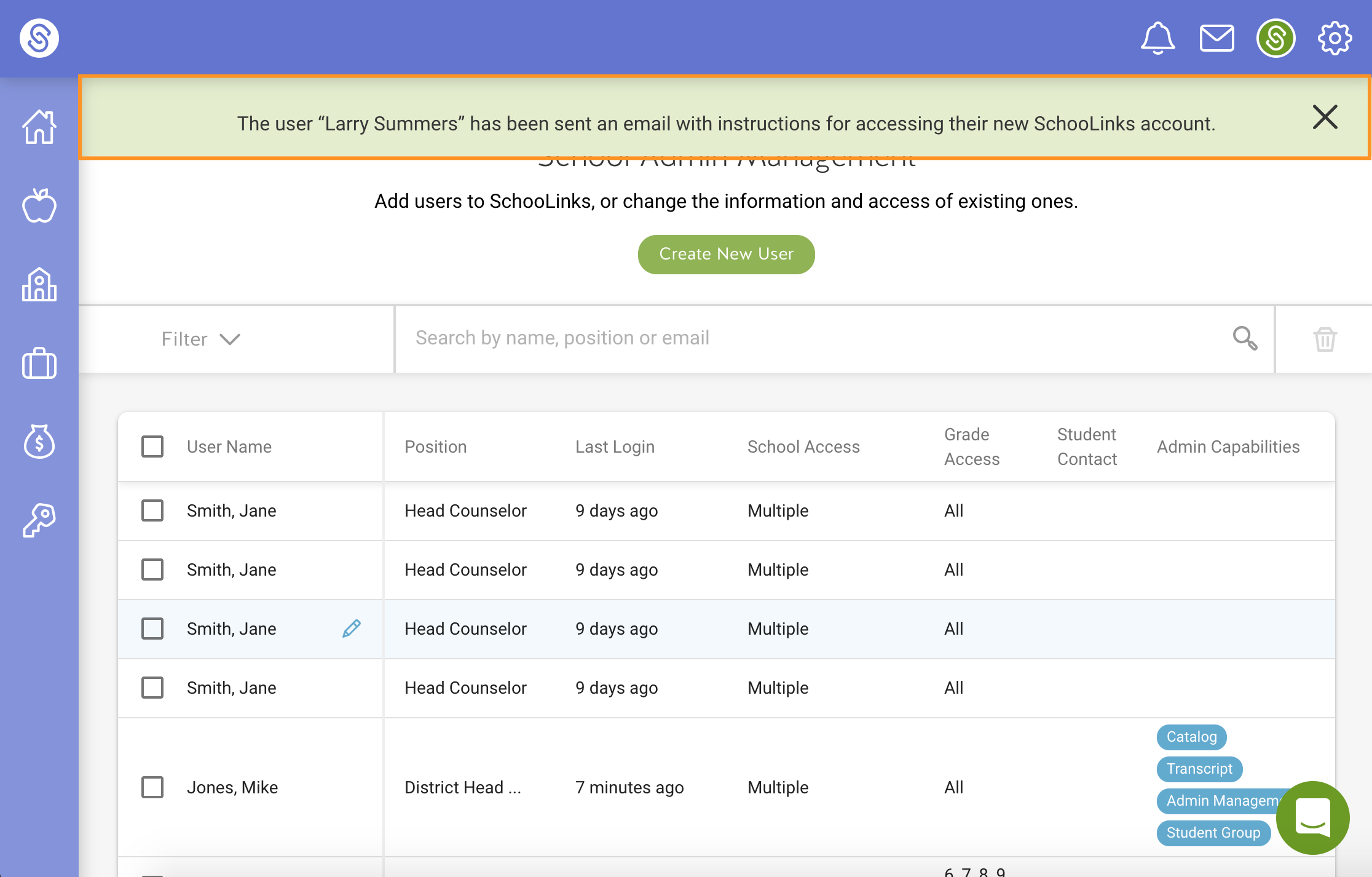 ---
---