How to take Focus (career interest inventory assessment)
In this article, we will show students how to take the Focus assessment
Focus assessment is a supplemental career interest inventory assessment
1. Accessing Focus
To access Focus, hover over the checkmark icon on the navigation side bar on the left and click Assessments.
Click Go to Assessment under Student Focus.
2. Take the Survey
Start by following the directions on how to take the survey.
Click on any button or drag the card in any direction to start.
If students see a statement they agree with, either swipe (on mobile) or drag (on computer) right or click the green checkmark.
If students disagree with a statement, they can swipe or drag left or click the red X.
If students are not sure about a statement, they can swipe or drag up or click the yellow question mark.
If students want to go back to a previous statement, click the blue rewind button.
Continue to swipe through the cards until students see their results.
3. Review Results
Read through the description to see results. If students want to learn more about their results, go to the Explaining the 6 Focus Mindsets article.
If students don't agree with their results and want to retake the quiz, click Not you? Try again.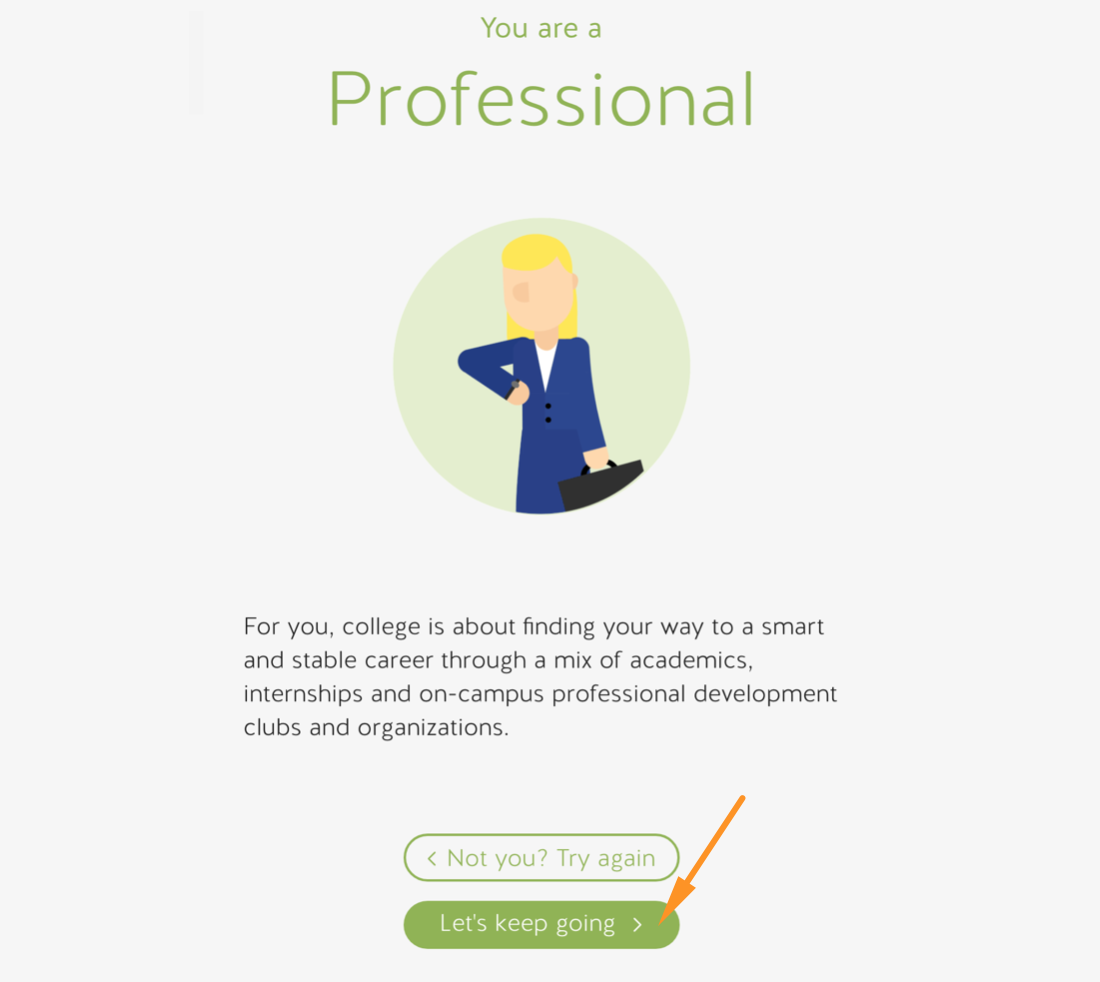 ---
---