How to submit course plans for students as a counselor
In this article, we will show counselors how to submit course plans on behalf of students
Why would counselors want to submit course plans for students?
If a student has not submitted their course plan by the Student Submission Date that was set by the student's district, counselors will have to submit that student's course plan on behalf of the student.
Submitting a Course Plan for Students
From the Course Planner dashboard, click a student's name to go to their course plan
Click Submit on Behalf of Student to submit that course plan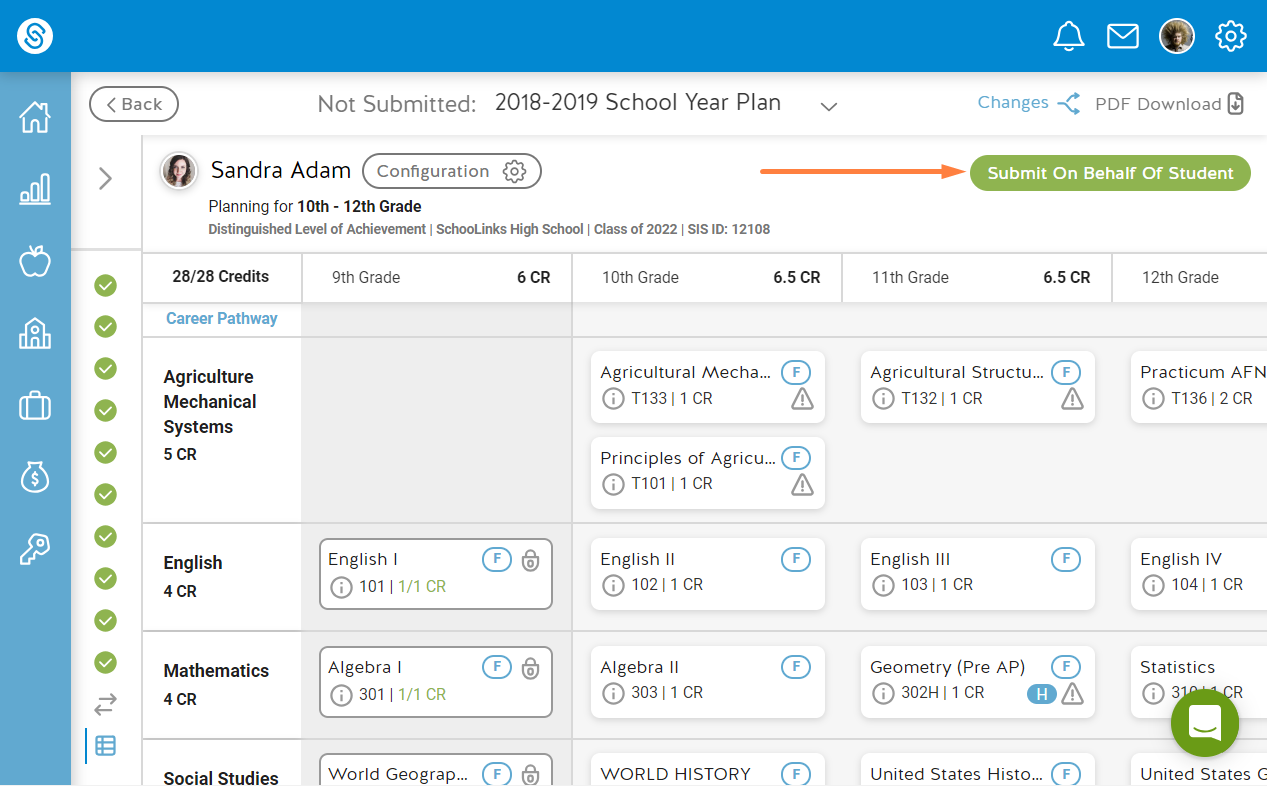 If there are errors on a student's course plan, a course plan note will have to be added before submitting.
---
---