Overview of Selectable Programs for district admins
In this article, we will explain to the course catalog expert the different parts of selectable programs.
What are selectable programs?
Selectable programs are groupings of courses that students can choose from. Programs at your district might be called Endorsements, Pathways, Majors, etc.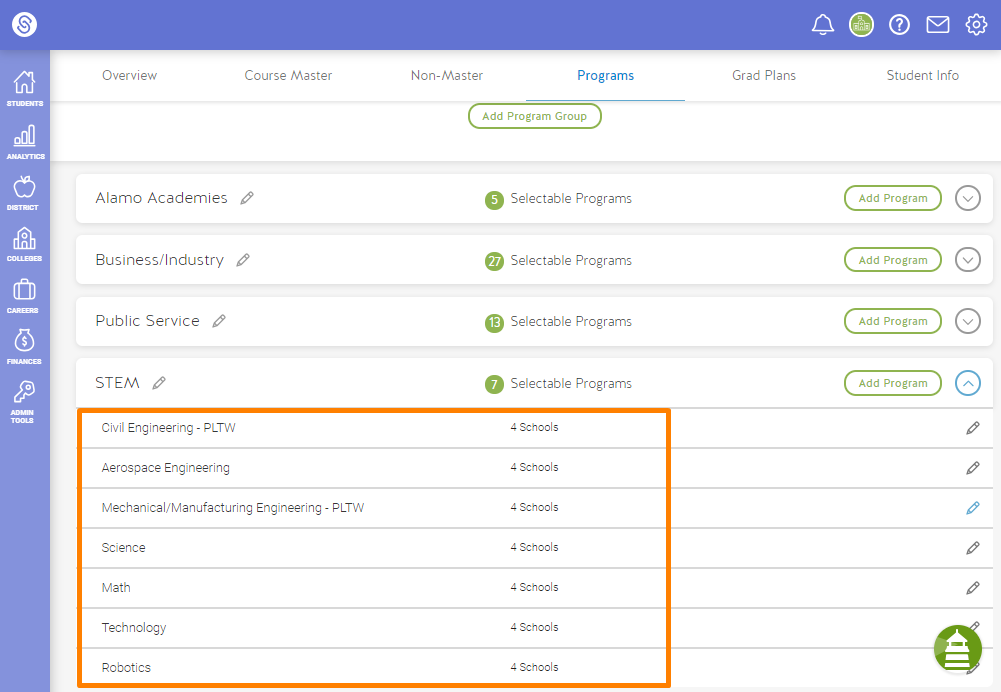 Accessing Selectable Programs
From the dashboard, hover over the key icon and click Course Catalog.
Then click the Programs tab.
What are program groups?
Program groups allow you to put similar selectable programs together.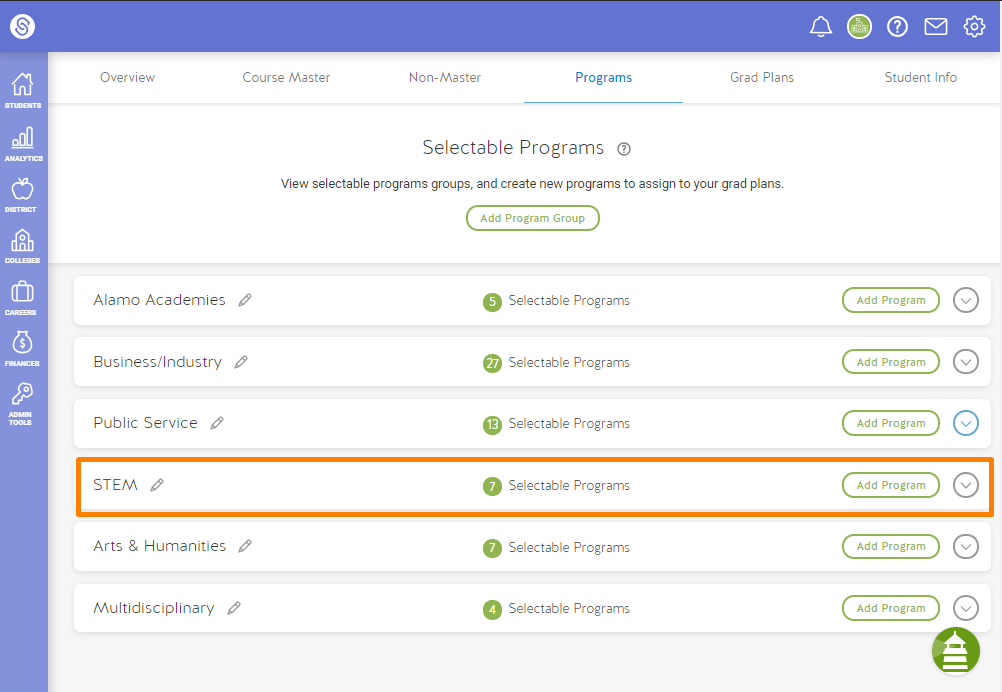 If you think a program or program group needs to be added or modified, contact SchooLinks first so we can walk you though how to do so.
---
---