How to fulfill letter of recommendation requests without a SchooLinks account (uploading a letter of recommendation)
In this article, we will show staff members and outside recommenders that do not have SchooLinks accounts how to upload letters of recommendation
What is fulfilling letter of recommendation requests?
On SchooLinks, students are able to request letters of recommendation from those outside of the school district; this could be someone who is a coach, clergy member, or other type of mentor to a student.
Fulfilling a letter of recommendation request means you accept the request from that student and then upload a letter of recommendation for them.
1. Accepting a Letter of Recommendation Request
Students' requests that have not been accepted will be labeled Pending.
If a student has not waived their FERPA rights, there will be a red tag next to that student's name.
To accept a student's letter of rec request, hover over the card with the student's name and click the green Accept Request button.
2. Upload Letter of Rec
Once you've accepted a letter of rec request, you can upload a letter of rec for that student.
Click the Upload PDF button.
Then select the PDF you'd like to upload.
Letters of Recommendation MUST be uploaded as PDFs.
If the PDF is correct, click the Close button.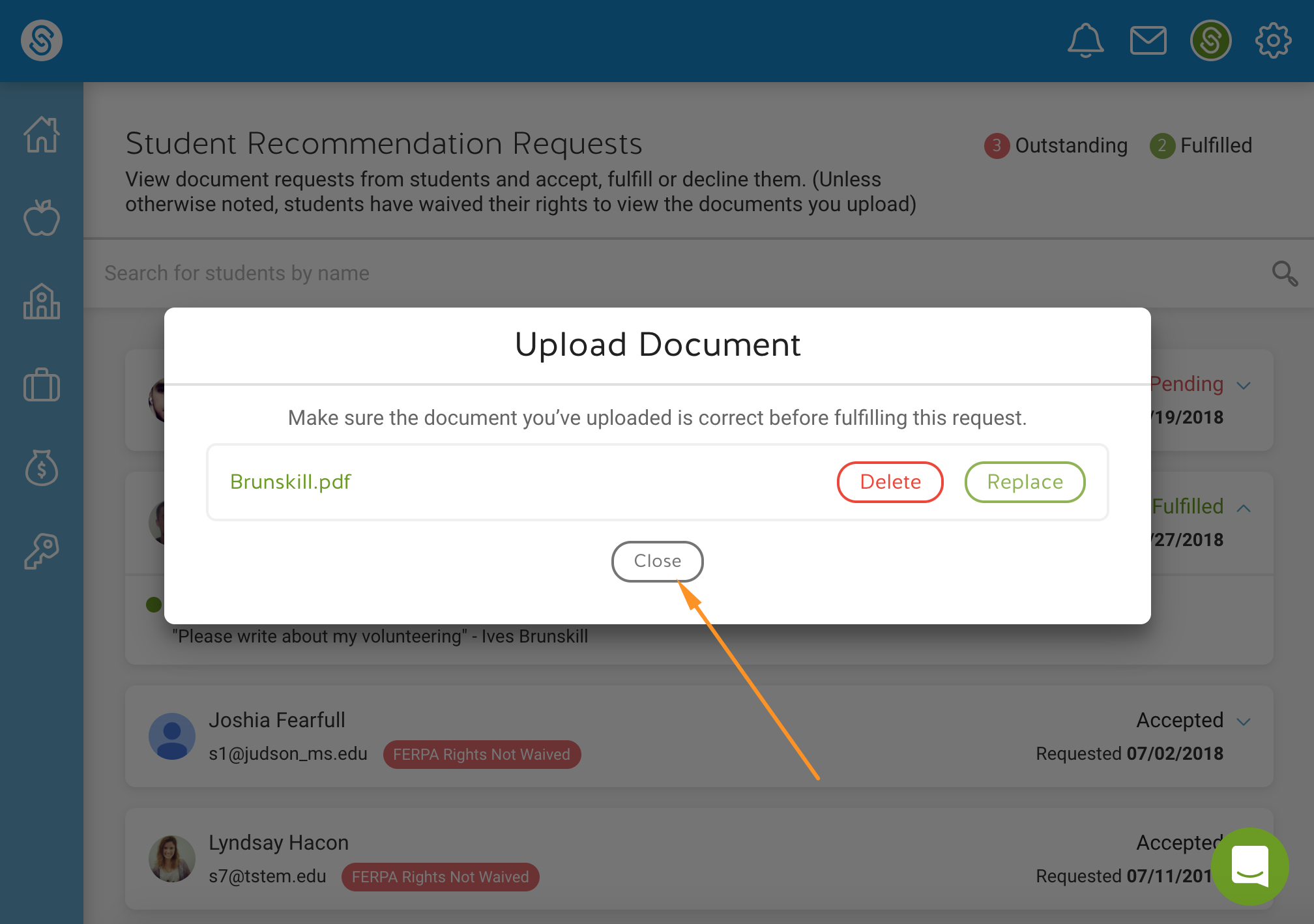 Click the student's name to see their portfolio to help you write your letter of recommendation.
---
---