How to see course plan changes as a counselor
In this article, we will show counselors how to see changes on a student's course plan
Course Plan changes are kept in a list so users can see who changed what when on a student's course plan
1. Accessing Course Planner
To access Course Planner, hover over the Apple icon on the navigation bar on the left, then select Course Planner from the dropdown menu.
2. Seeing Course Plan Changes
Click a student's name to go to their course plan.
Click Changes to see a list of changes that have been made to that student's course plan.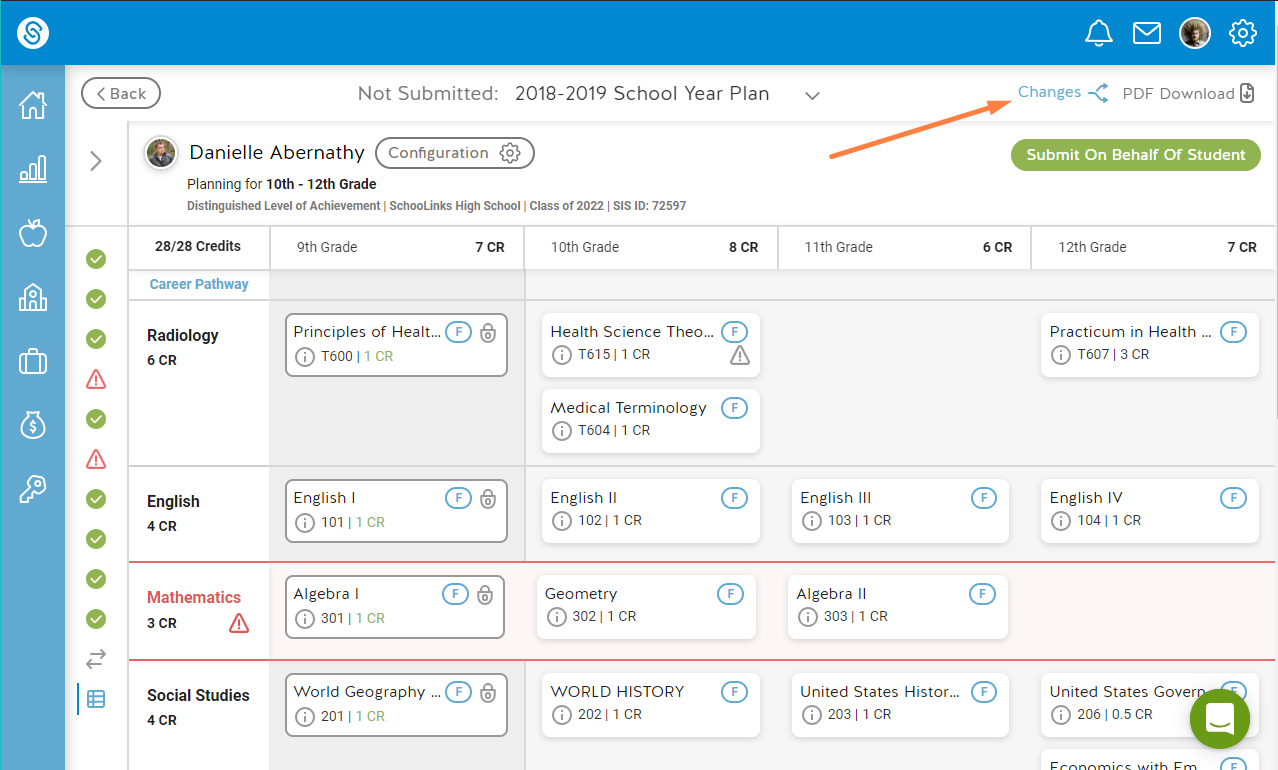 ---
---