How to retake Find Your Path (career interest inventory assessment)
1. Accessing Find Your Path
To retake the assessment, hover over the checkmark icon then click Assessments on the navigation menu on the left side.
2. Retake the Assessment
Students can click Start Assessment under Find Your Path. Or click Results to see their past Find Your Path results.
To learn how to take the assessment, go to Taking Find Your Path Survey.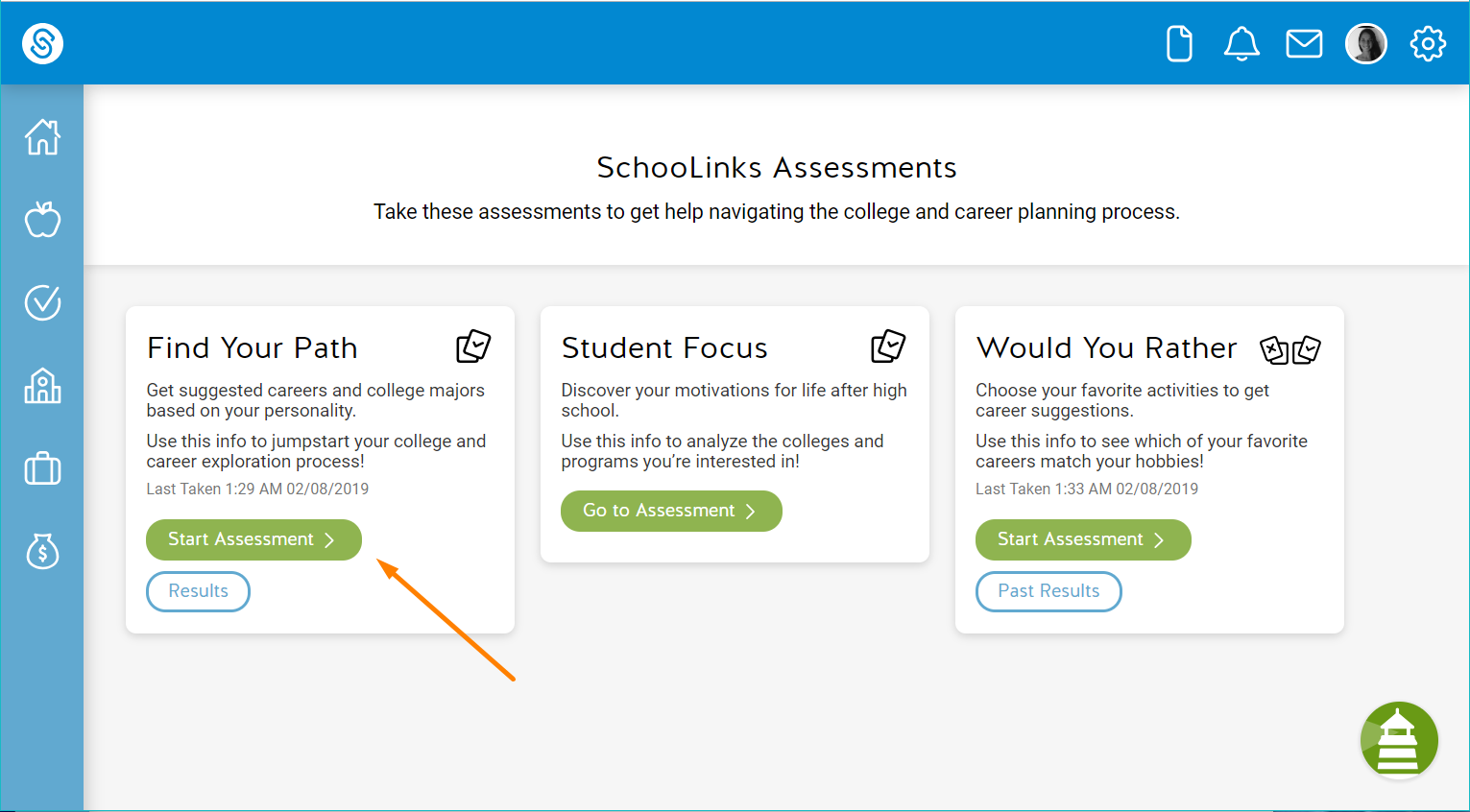 ---
---