How to download a course plan summary report as a counselor
In this article, we will show counselors how to download course plan summary reports from their CP dashboard
This is also called quick export
What is a Course Plan Summary report?
Counselors are able to download a report that lists the course plan progress of all students in their caseload. This includes data like plan status (ex. Not Approved)
These reports are summaries and should be used to quickly check for student progress and/or completion of Course Plans by students
1. Accessing Course Planner
To access Course Planner, hover over the Apple icon on the navigation bar on the left, then select Course Planner from the dropdown menu.
2. Downloading a Course Plan Summary Report
From the Course Plan Dashboard, click the Quick Report button.
A course plan summary spreadsheet will immediately download to your computer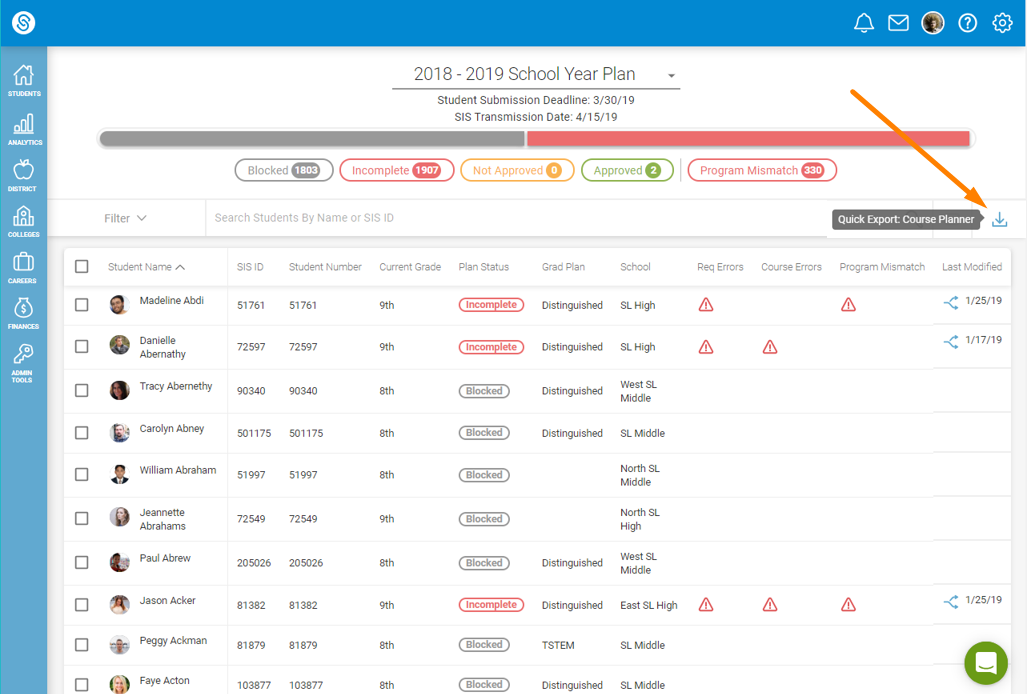 ---
---