Overview of Volunteer Hour Verification for Supervisors
In this article, we will explain the different parts of SchooLinks' Volunteer Hour Verification for supervisors
1. What is Volunteer Hour Verification?
SchooLinks' Volunteer Hour Tracking allows students to keep track of all volunteer hours they complete and get them verified by their supervisor.
Supervisors are able to verify or decline student's volunteer hour submissions.
2. What does Volunteer Hour Verification look like?
The Volunteer Hour Verification page is where supervisors will be able to see all volunteer hour verification requests from students.
On the left, supervisors will see an Organization Overview. This is a list of all organizations a supervisor is part of and how many volunteer hours still need to be verified by them at each of these organizations.
In the middle of the page, supervisors will be able to see a list of all volunteer hours they still need to verify for students.
To learn how to verify hours, go to How to Verify Volunteer Hours as a Supervisor.
If a supervisor wants to see both unverified and verified volunteer hours, they can click the blue Pending Verification Only toggle on the right of the page.
Supervisors will now be able to see both types of volunteer hours.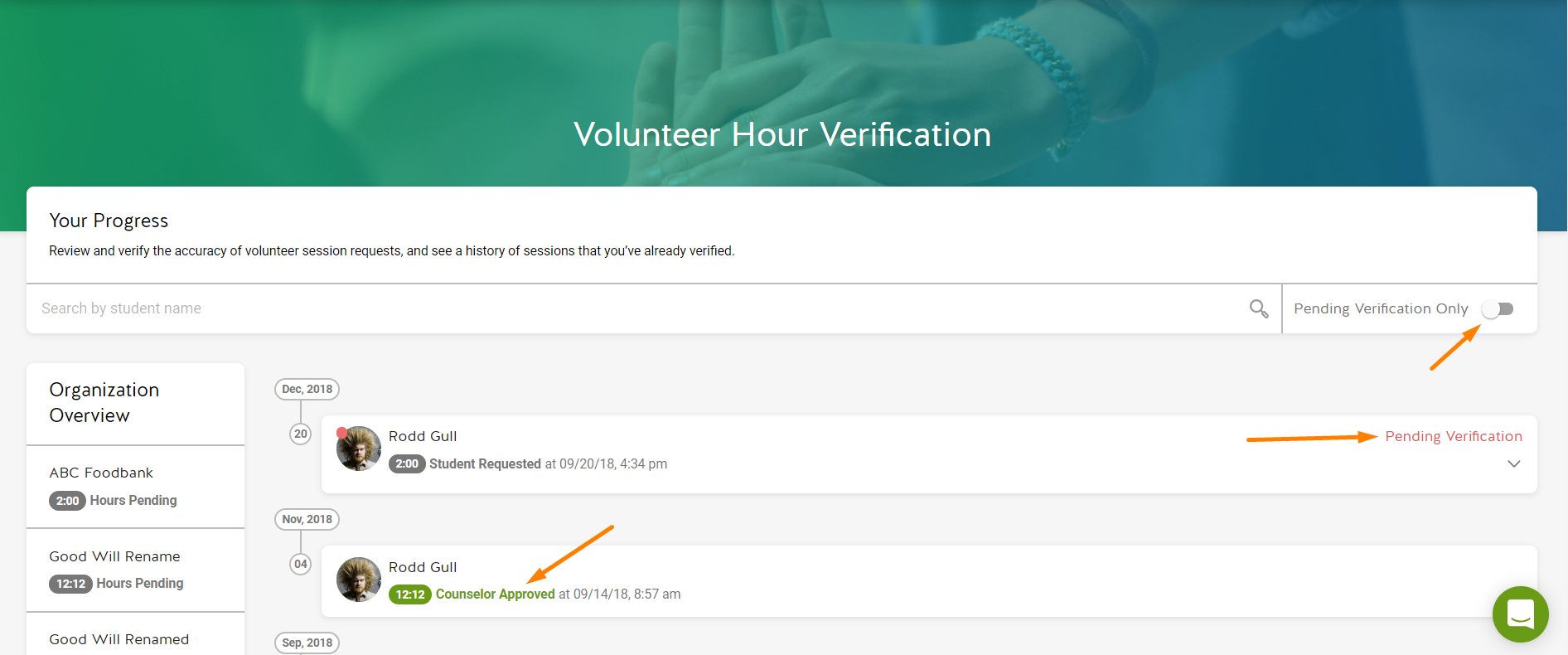 ---
---