Editing a Student's Application Requirements
In this article, we will show counselors and registrars how to edit application requirements for a student
What is editing a student's application requirements?
In order for you to track a student's application status, they have to first setup their application requirements. This means they'll indicate the application type, due date, additional requirements and more.
If a student sets up their application incorrectly or needs to make a change, you can do it on their behalf by editing their application requirements.
1. Accessing Doc Flow
To access Application Manager, hover over the Schools icon.
Then click Application Manager.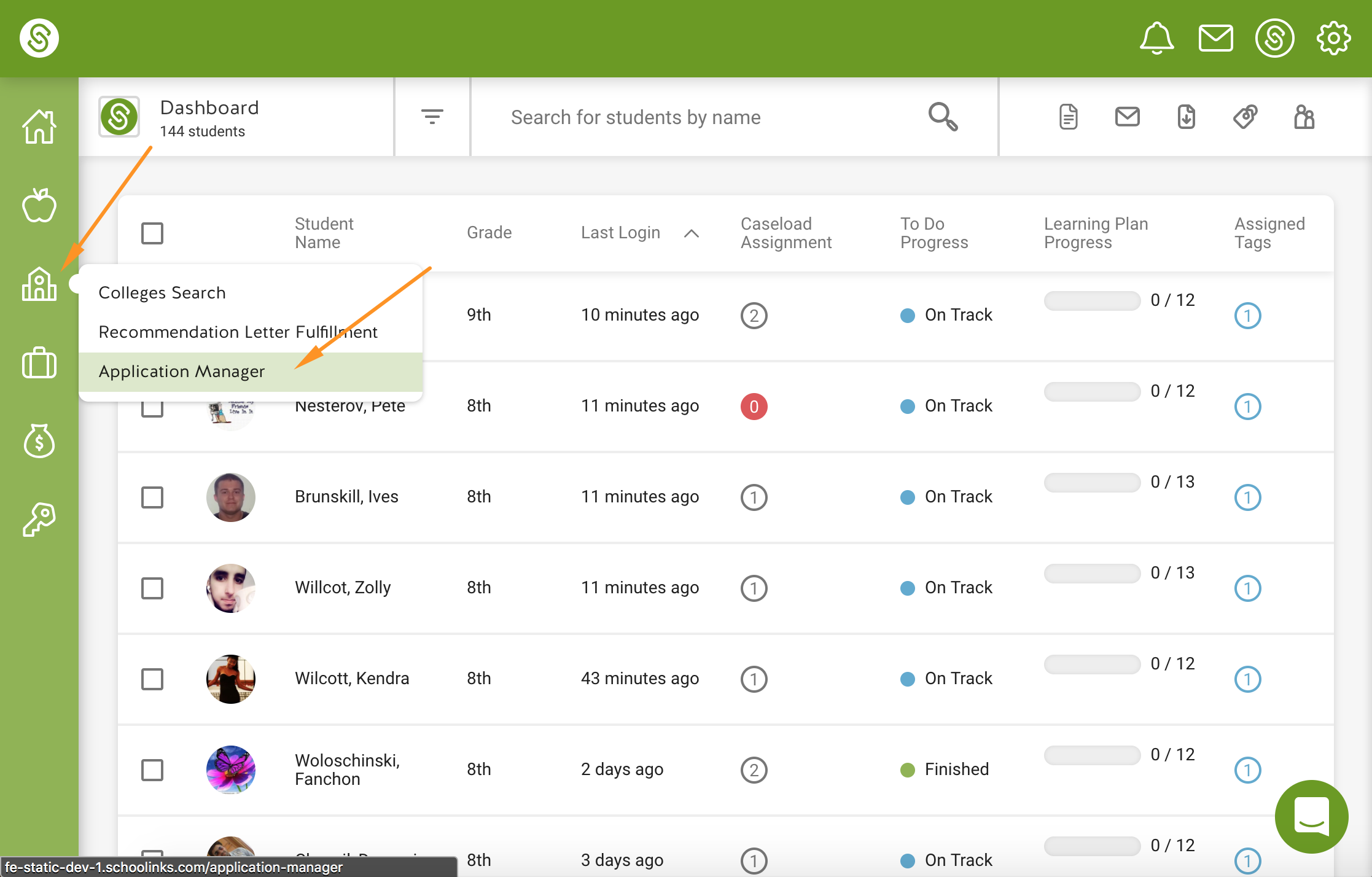 Then click Doc Flow.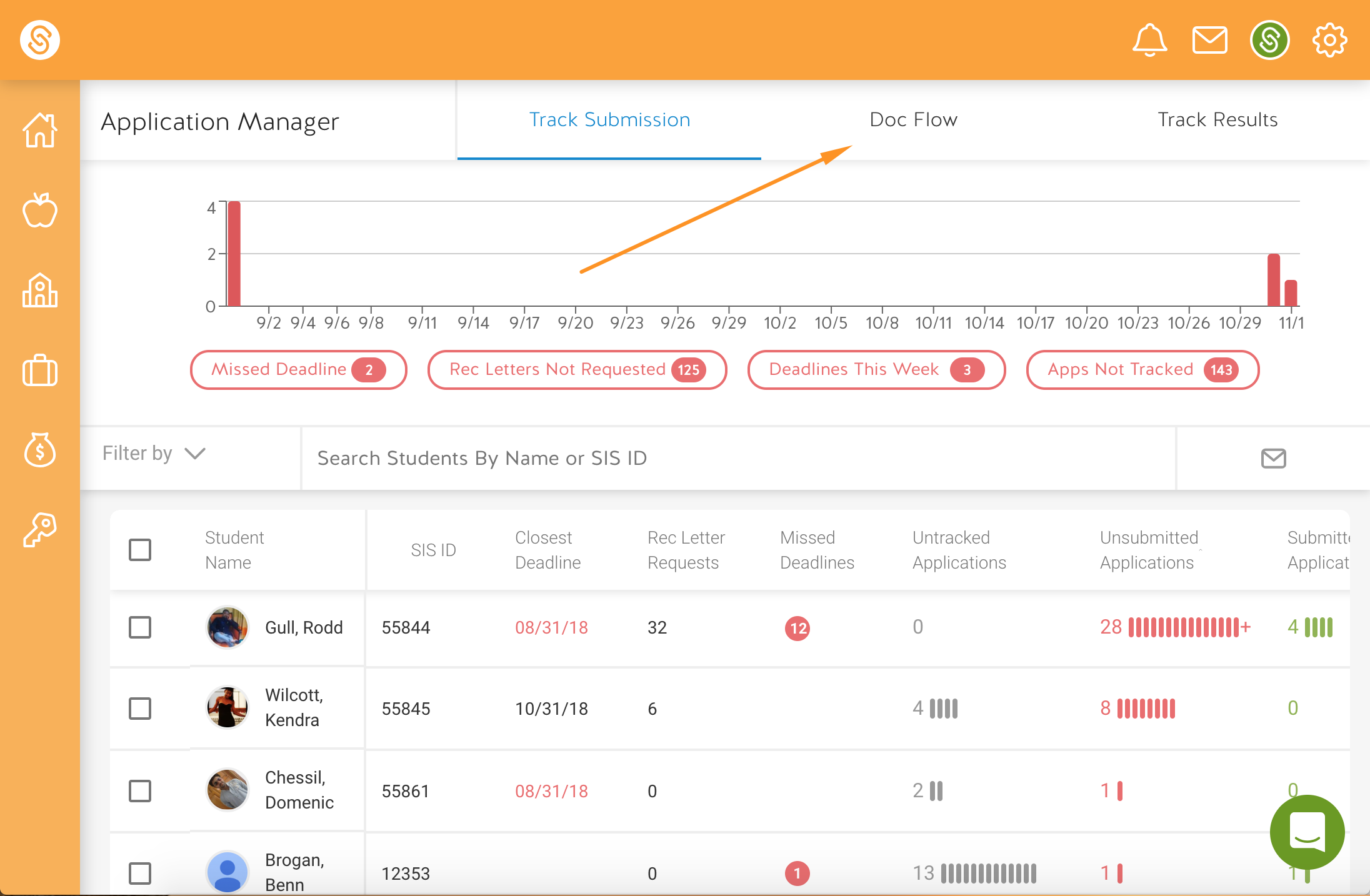 2. Select an Application to Edit
Click on the application you'd like to edit.
Reminder, you can only edit app details for applications that yet to be submitted by a student. The application card should say In Progress.
Then click the Gear icon on that application card.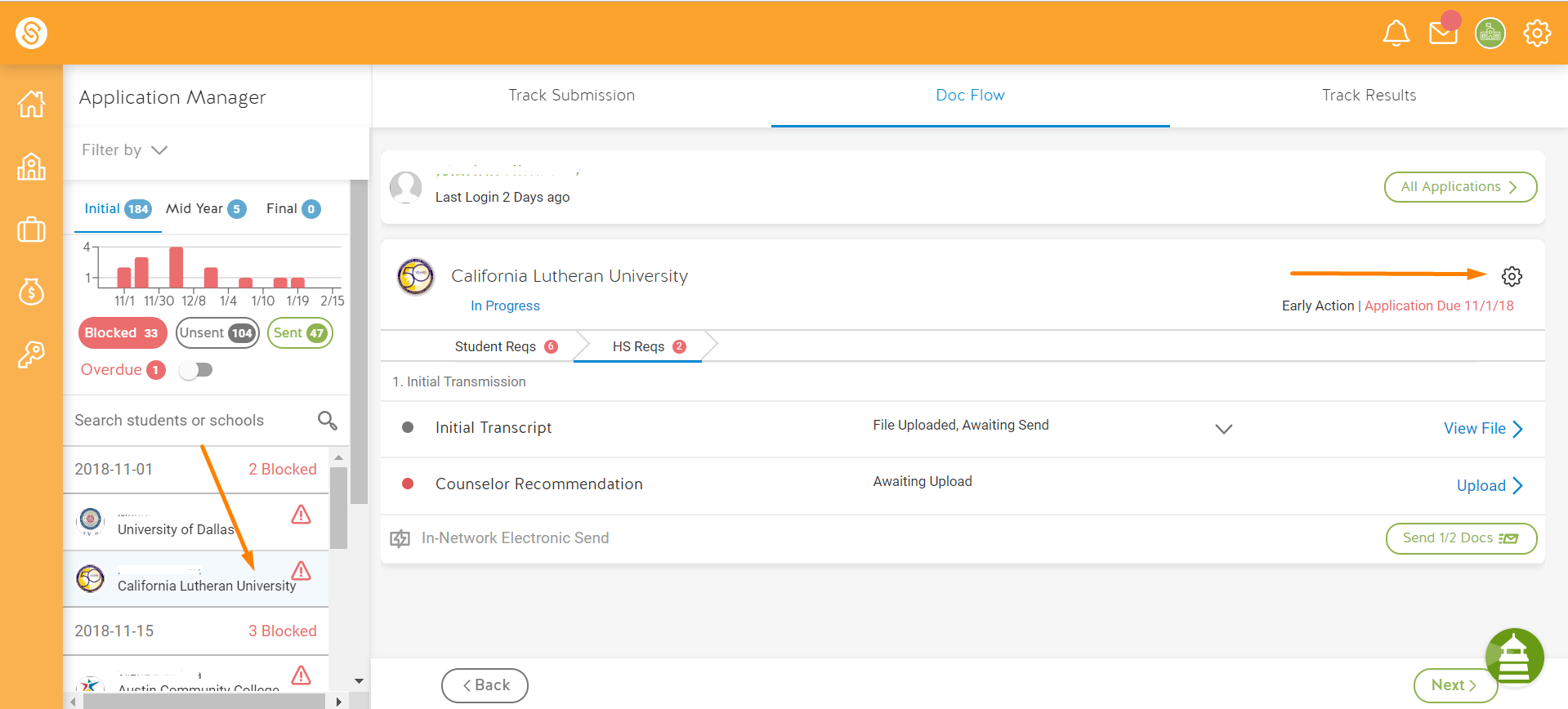 Click Edit App Details.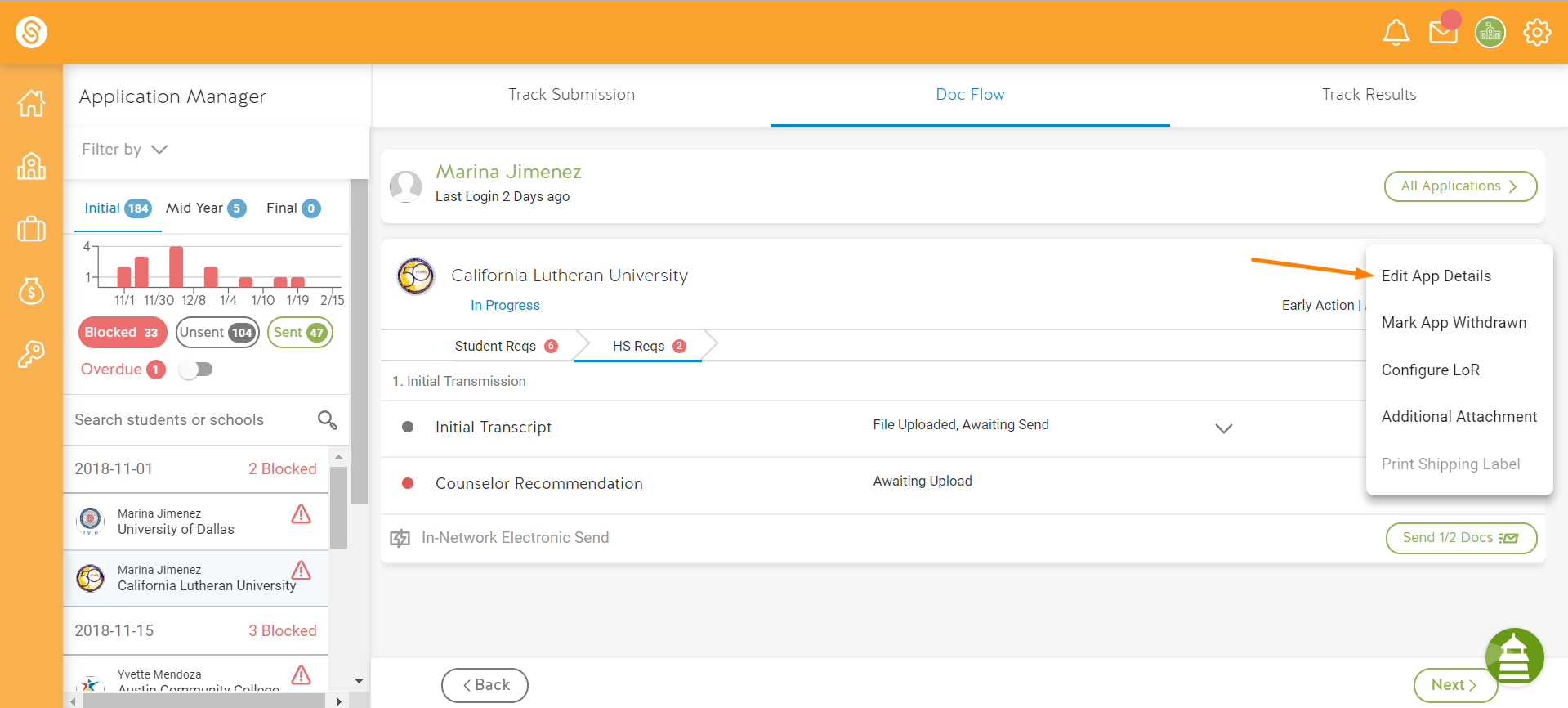 3. Edit App Details
Scroll down to the section you'd like to edit.
Make the change you'd like to make.
To learn more about setting up an application's requirements, go to Setting Up an Application & Its Requirements.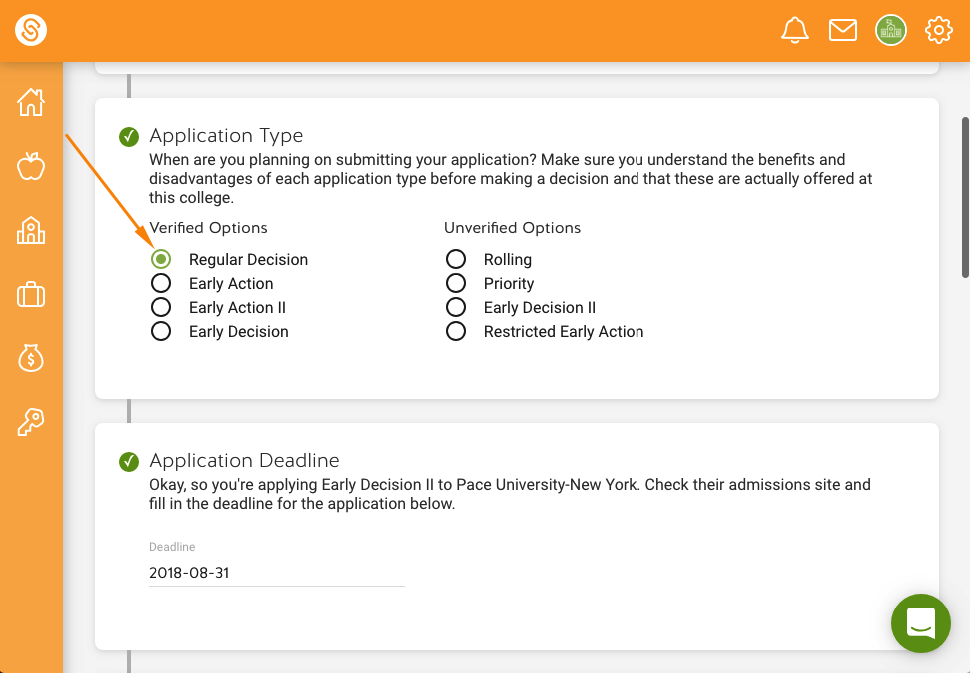 Then scroll down to the bottom of the requirements page.
Click Save Application.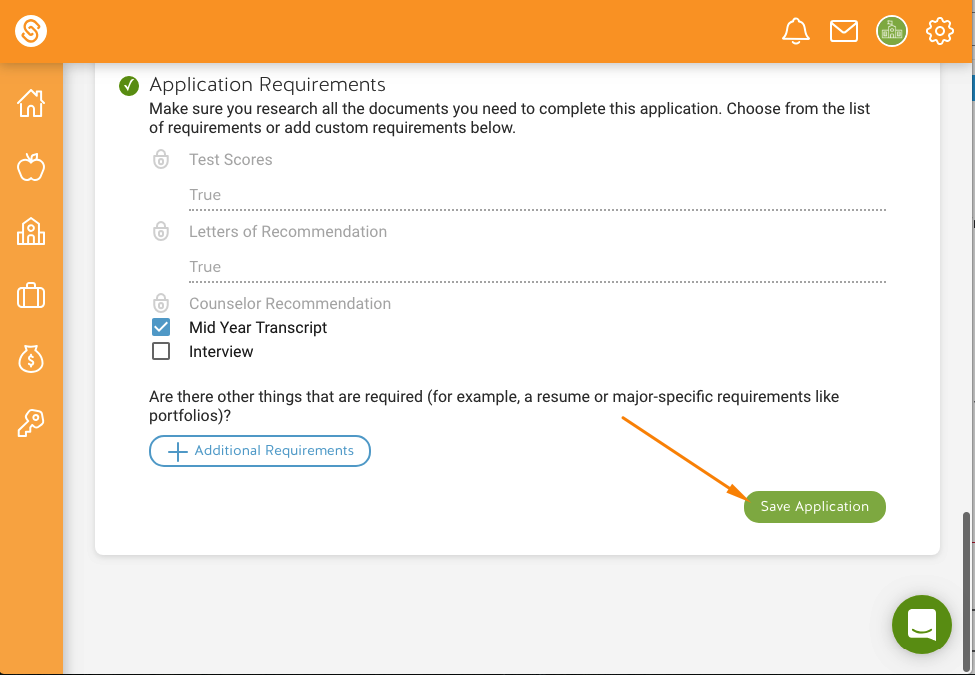 ---
---