Uploading Replacement Transcripts
In this article, we will show counselors and registrars how to upload replacement transcripts for students.
What is uploading replacement transcripts?
In order to send documents using Application & Transcript Manager, you need to upload a school profile and transcripts for every school in your district that is using Application & Transcript Manager.
If you haven't uploaded transcripts yet, you'll need to do that first. To learn about batch uploading transcripts, go to Batch Uploading Transcripts.
After you've set up your school profile and transcripts, you can upload new transcripts to replace the transcripts you've already uploaded.
1. Accessing Transcript and School Profile
Hover over the Key icon.
Then click Transcripts and School Profile.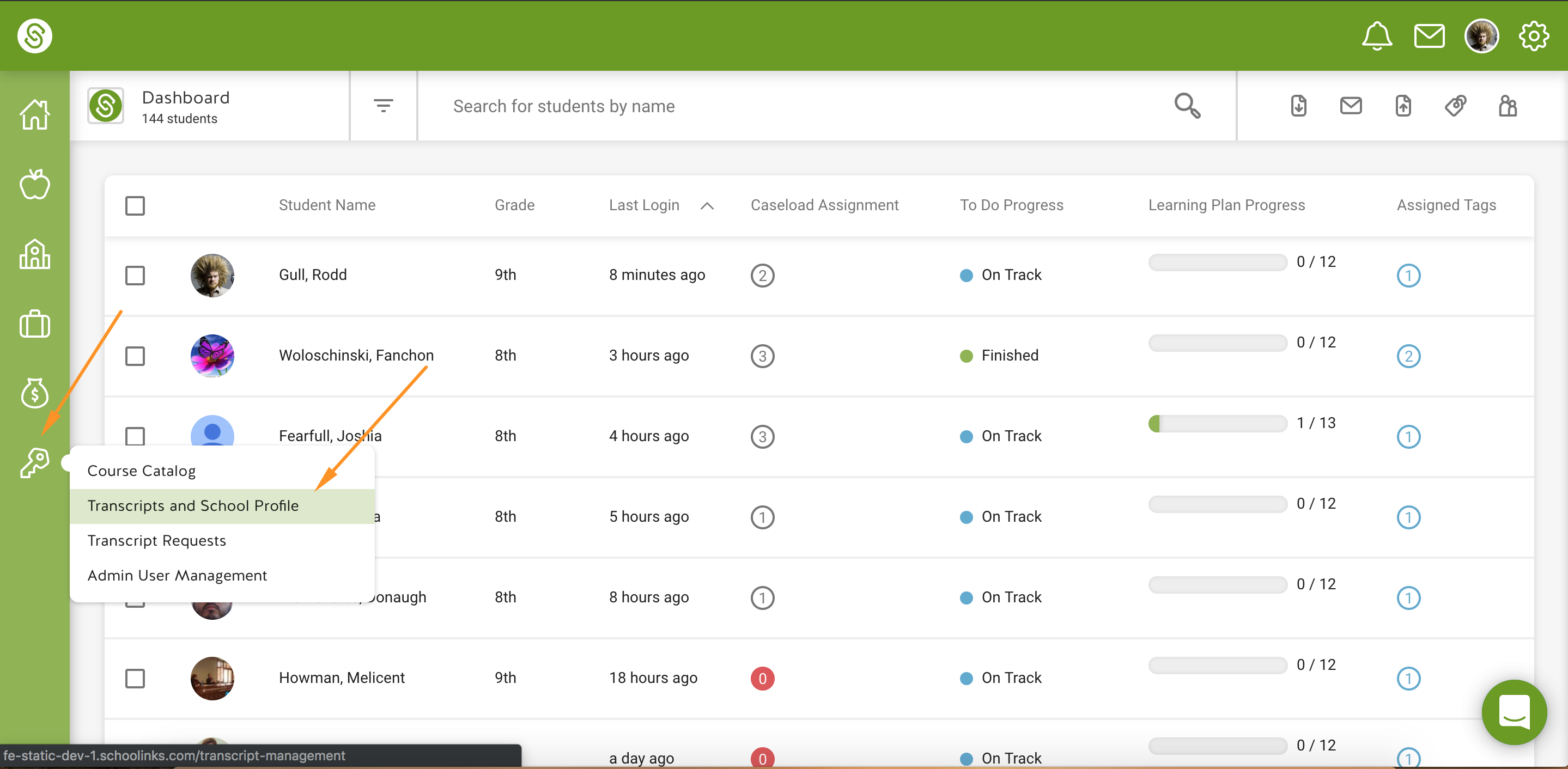 2. Select School
Click to see a drop-down menu listing the schools in your district.
Select the school you want to upload transcripts for.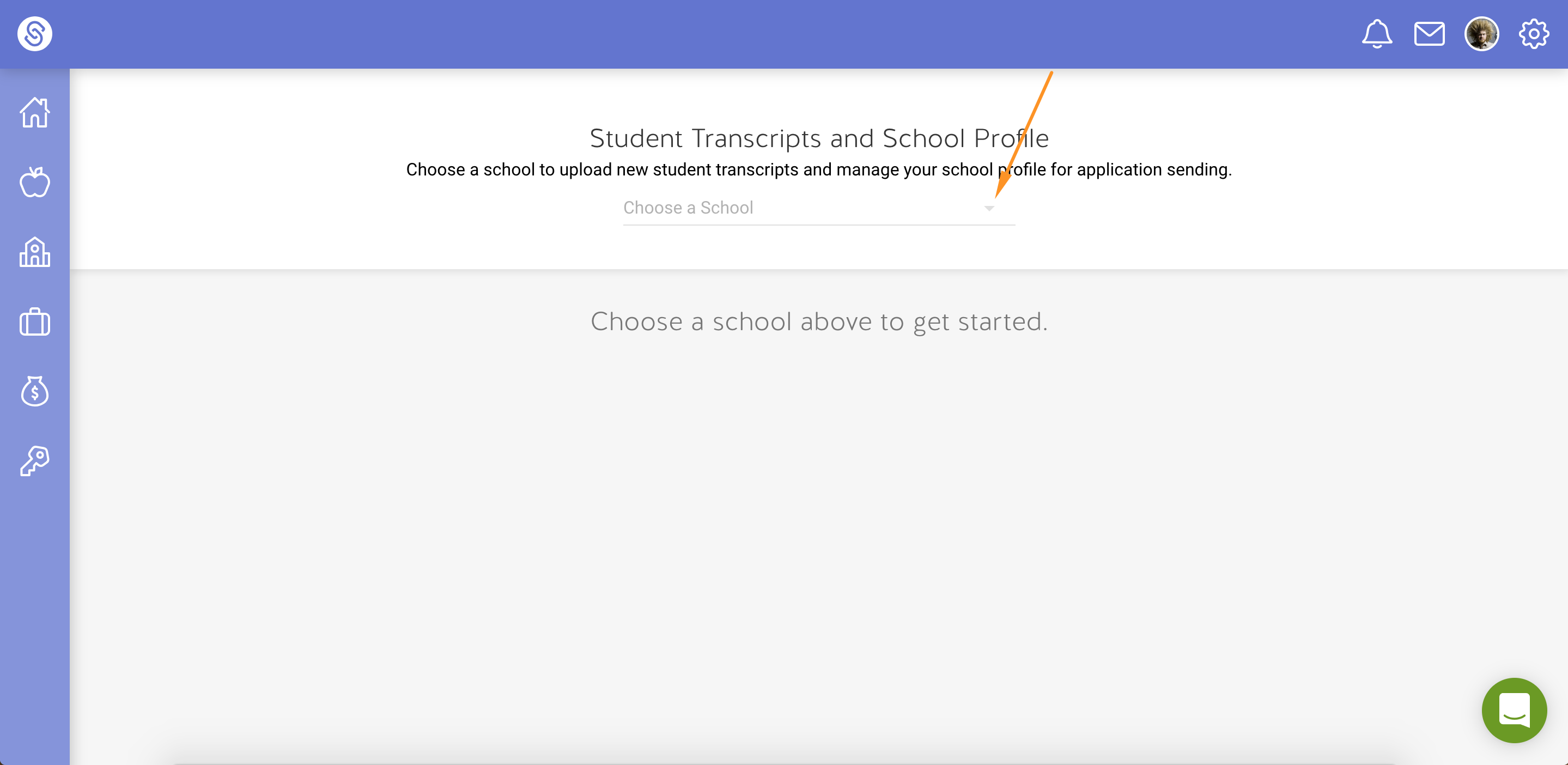 3. Upload Replacement Transcripts
Scroll down until you see the Student Transcripts section.
Click to select the Transcript Type and Generation Date.
Then click the green Upload Transcript Doc button.
Select the PDF you want to upload.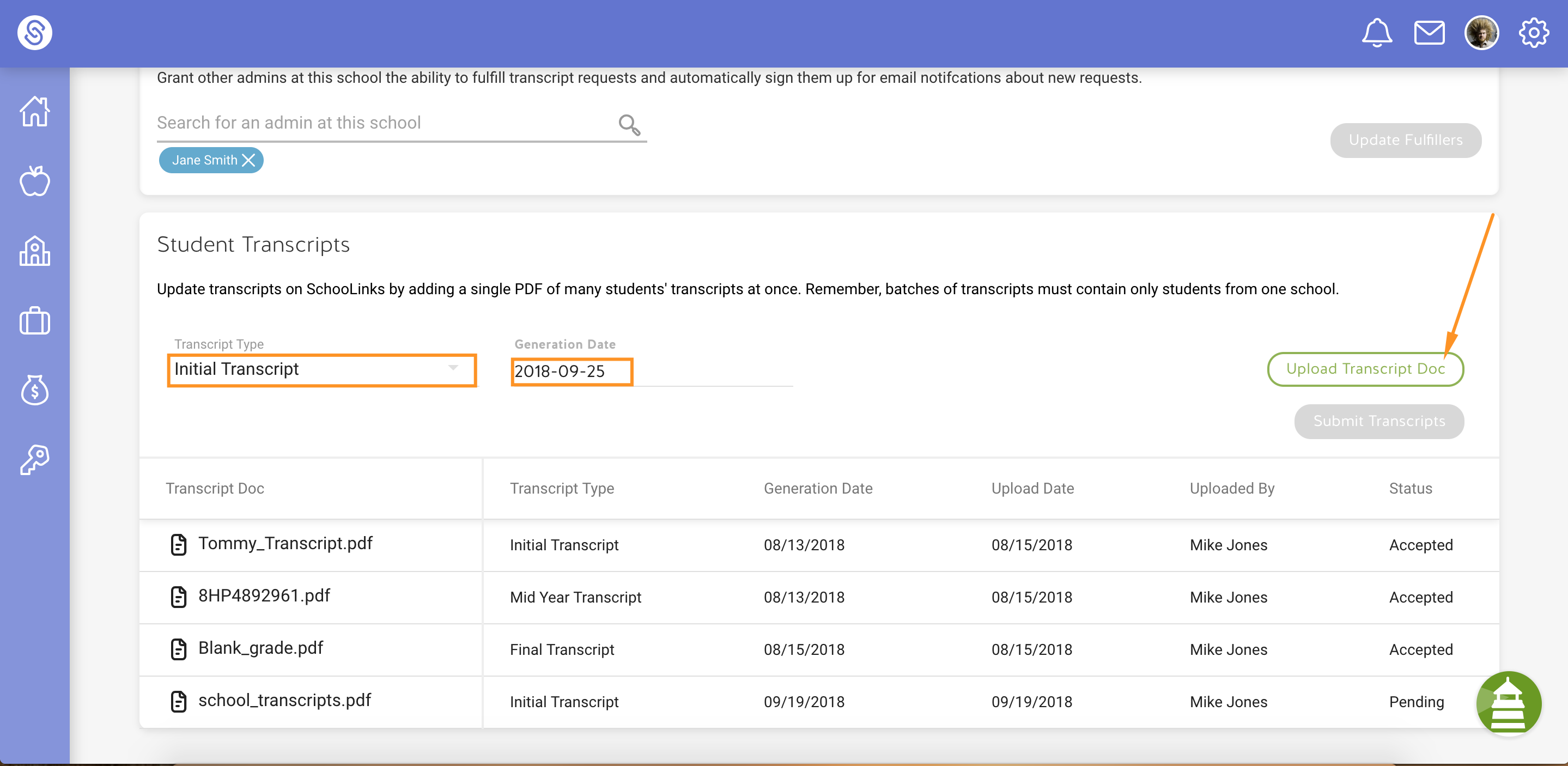 Then you'll see the transcript PDF uploaded.
Click Submit Transcripts.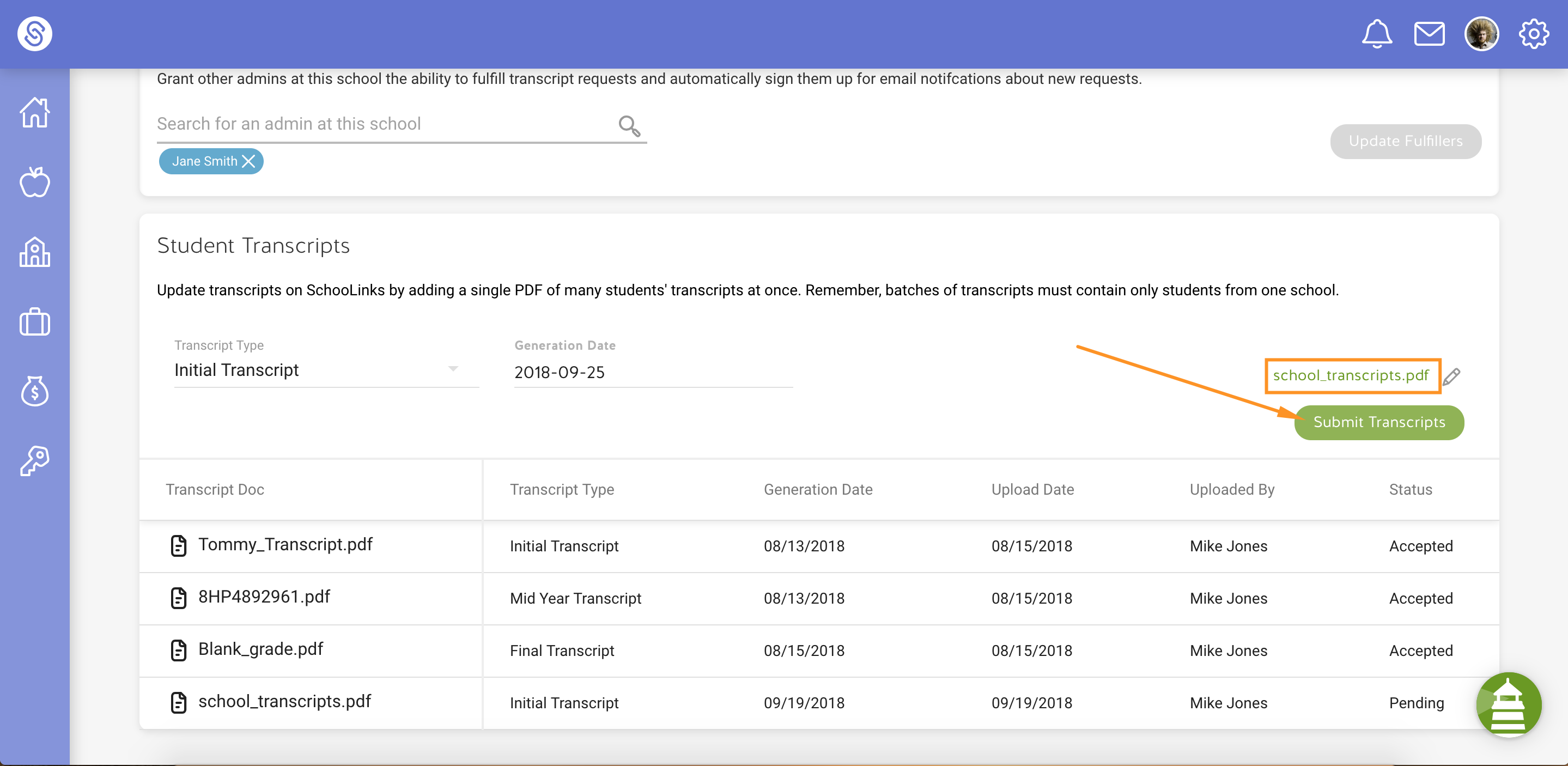 Now you'll see a list with the transcript PDF you uploaded.
The status will be pending until it is approved. When the transcripts are approved, you will see the status change here.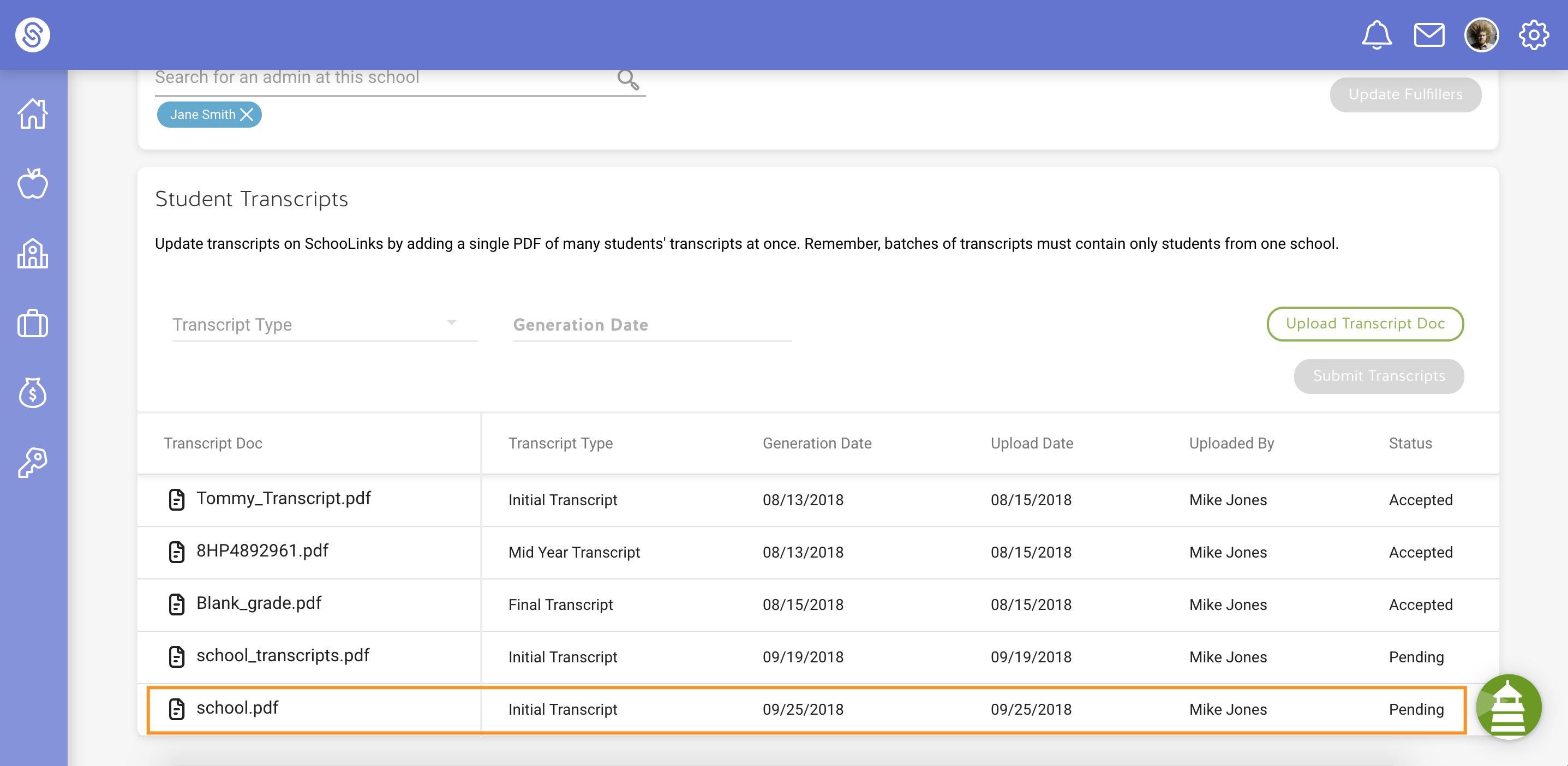 ---
---