How to compare college costs as a student
In this article, we will show students how to compare college costs
Students have to calculate financial aid in order to compare college costs
1. Accessing College Costs
To access College Costs, hover over the money bag icon on the navigation side bar on the left and select Financial Aid from the dropdown menu
Then click College Costs.
2. Adding Colleges to Compare
There are 2 ways students can add colleges to compare.
Search for a college and click Calculate.
Toggle to Favorites and click Calculate on a college from their College Favorites list.
3. Comparing College Costs
After adding colleges to compare, students are able to compare college costs for different colleges based on their inputted Financial Aid.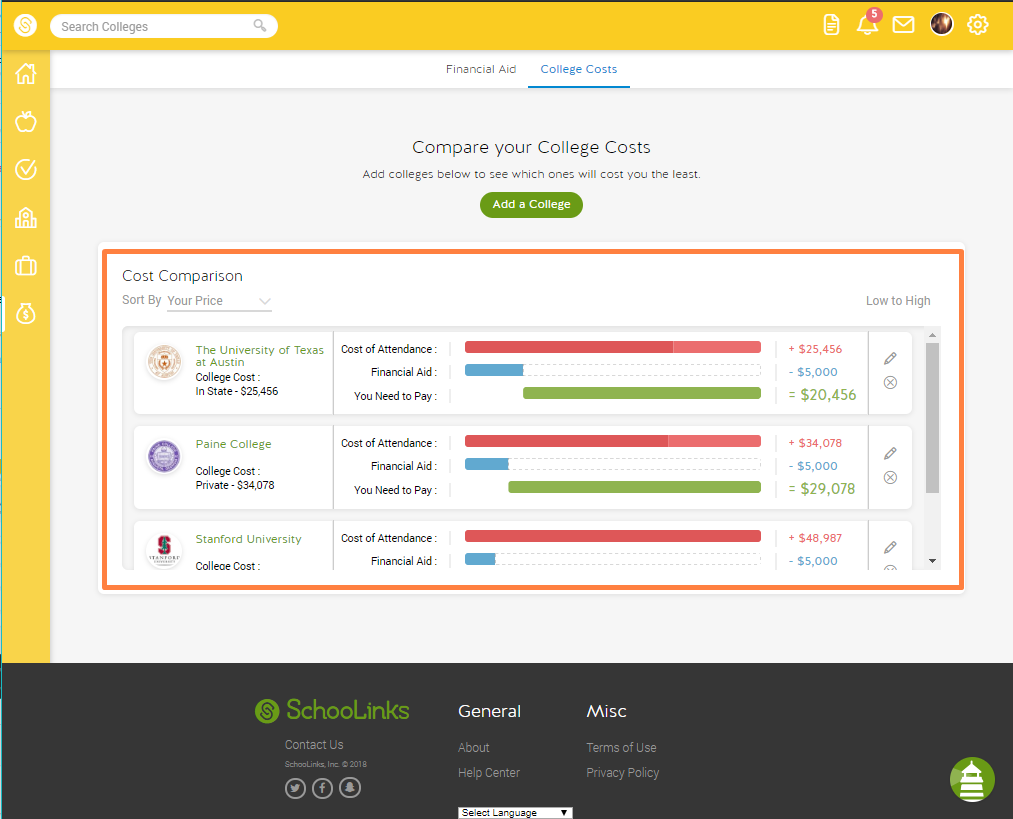 ---
---