Changing Your Password
In this article, we will show users how to update change their password to login to SchooLinks
What is changing your password?
If you use a username and password to login to SchooLinks, you can change your password to something new. 
1. Accessing Manage Account
Hover over the Gear icon in the top right hand corner.
Click Manage Account.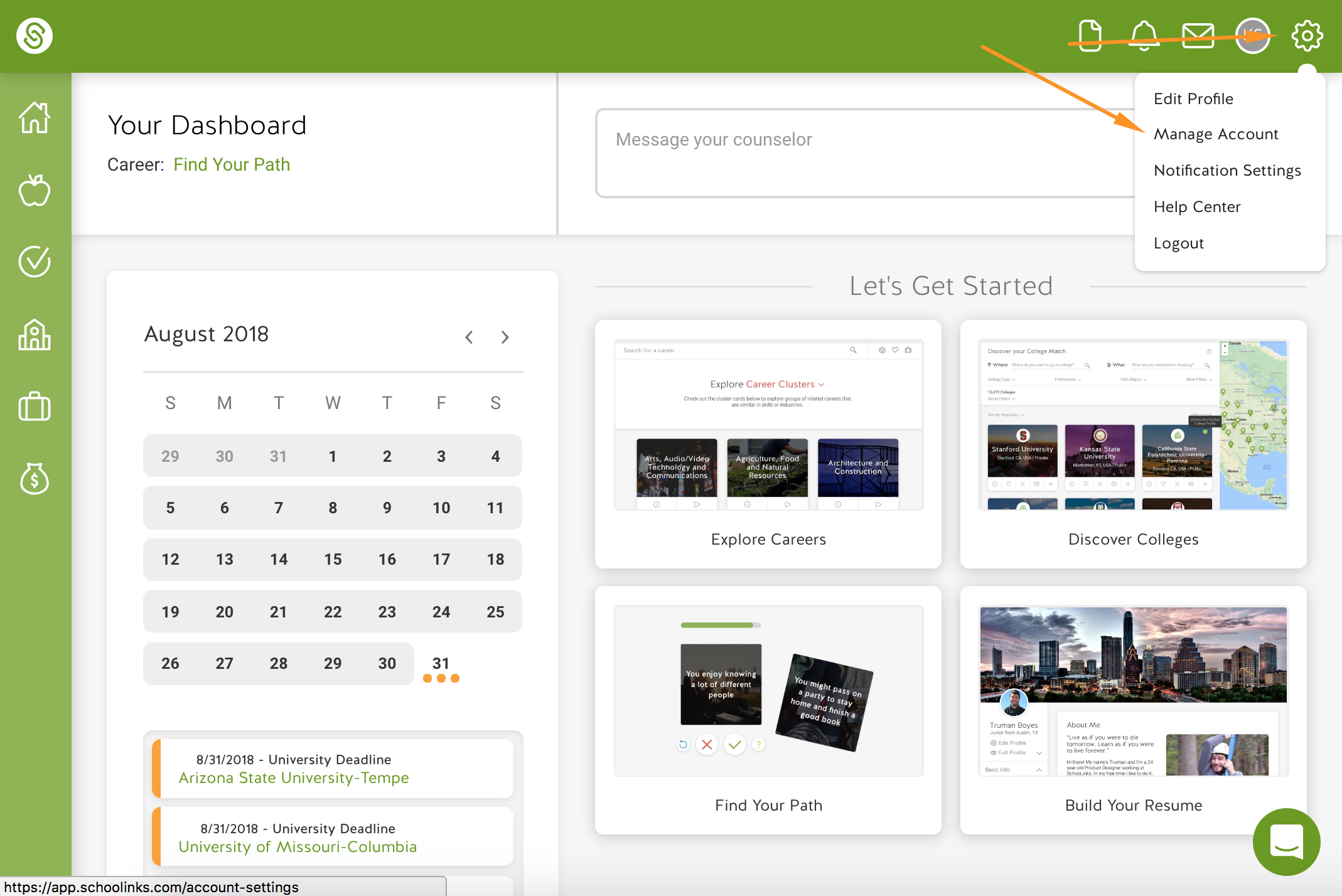 2. Change Password
Type in your old password.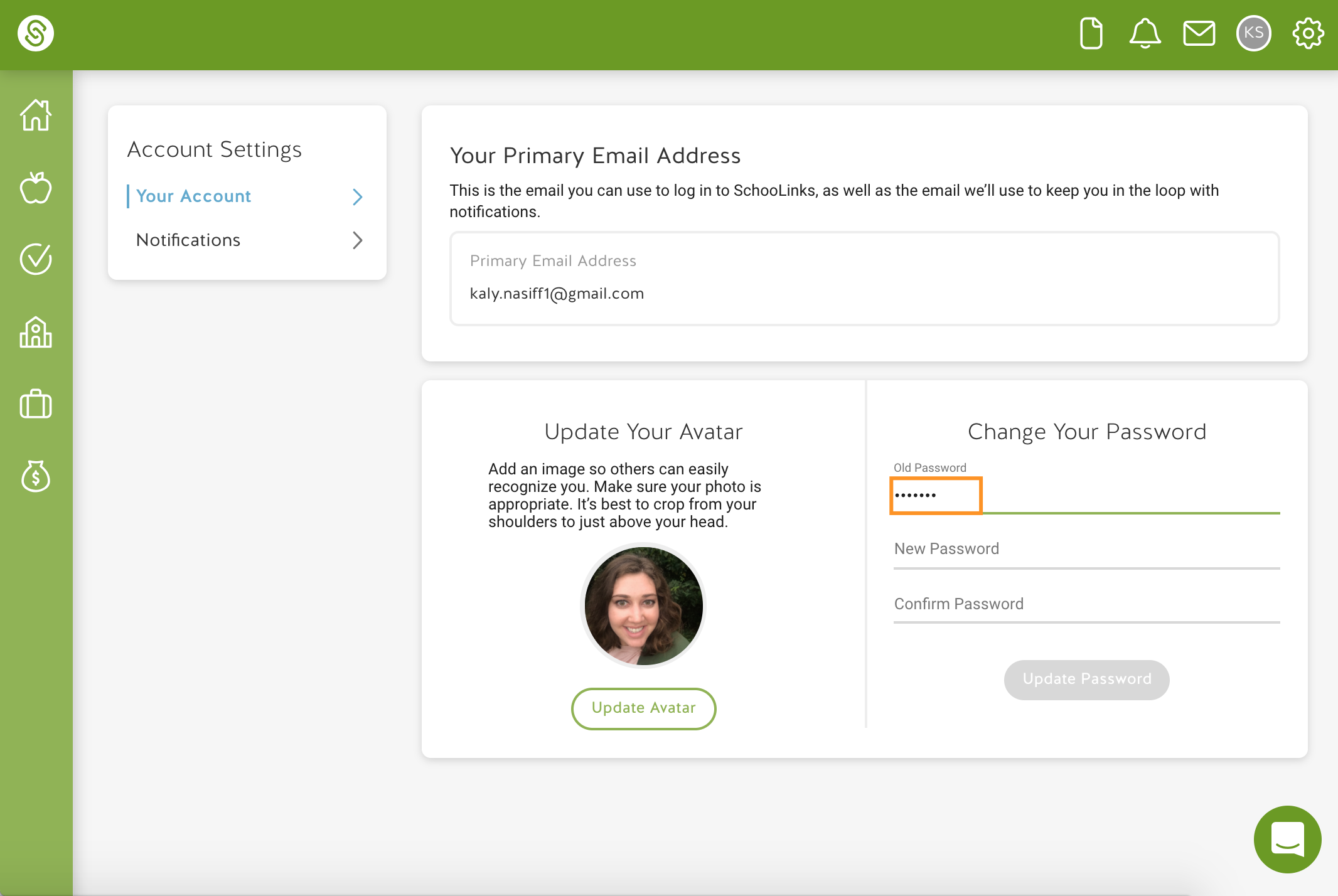 Then type in the new password you have chosen. 
Type it in again to confirm.
Click Update Password.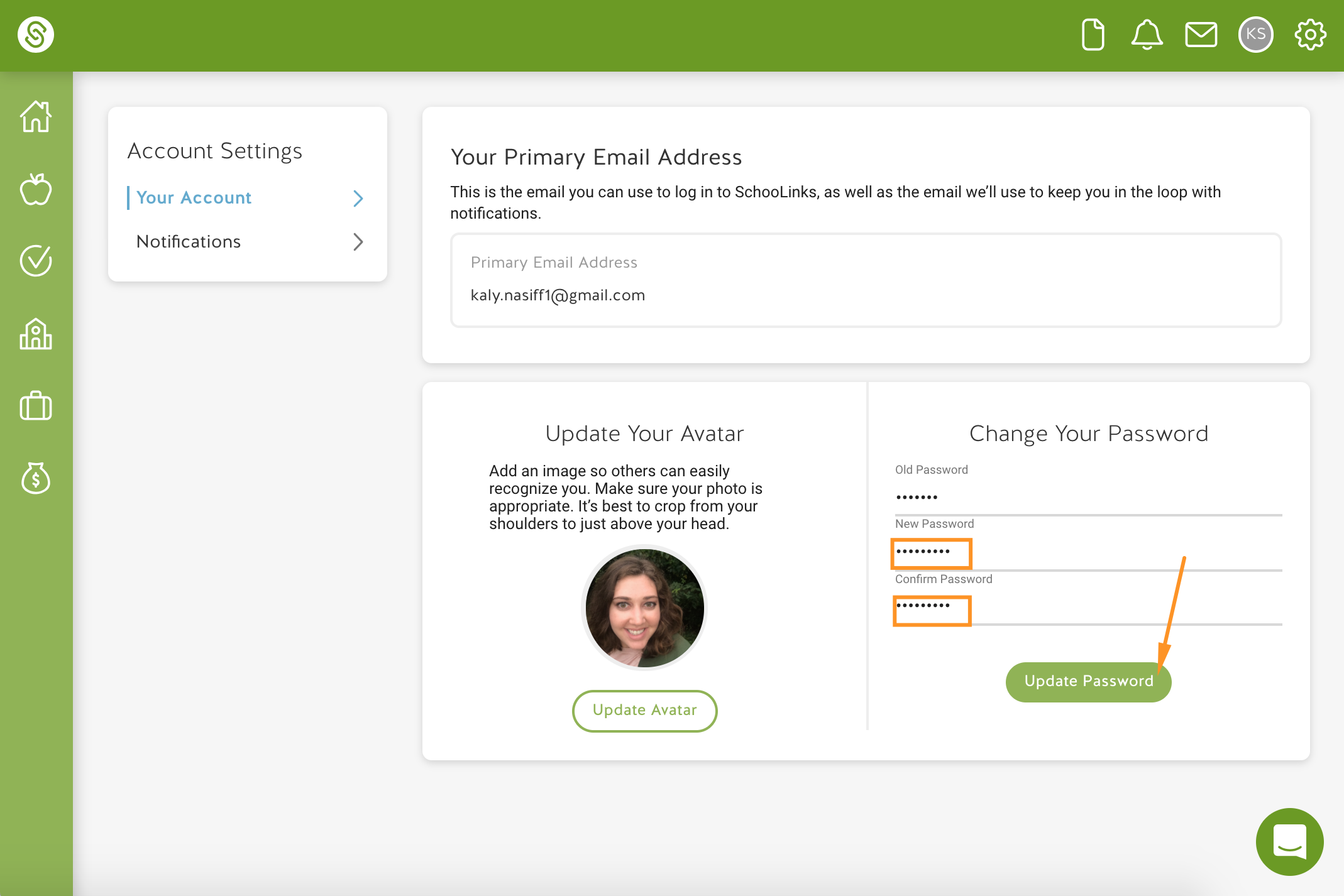 Then you'll see a message that your password has been updated.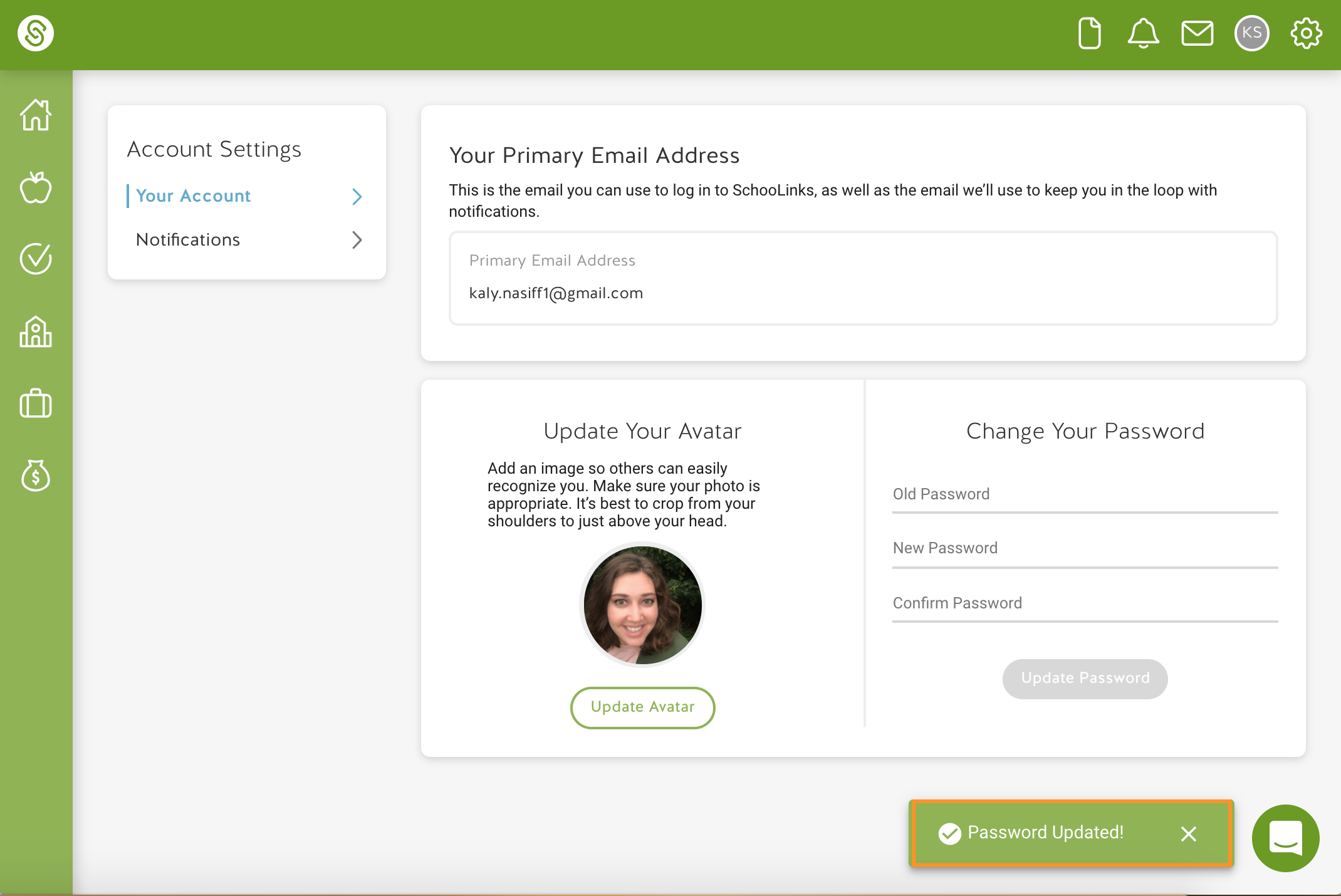 ---
---