How to download a Personalized Plan completion report as a counselor (PGP, IGP, ICAP, etc.)
In this article, we will show counselors how to download a Personalized Plan completion report
What is a Personalized Plan completion report?
A Personalized Plan completion report is a way to generate a report of the status of all students in your caseload's Personalized Plan status
Use this feature for a quick overview of status for all your student's personalized plans
1. Accessing Personalized Plans
From the dashboard, hover over the apple icon and click Personalized Plans
2. Bulk Downloading Personalized Plans
Hover over the Export button and click One Spreadsheet File for each Student.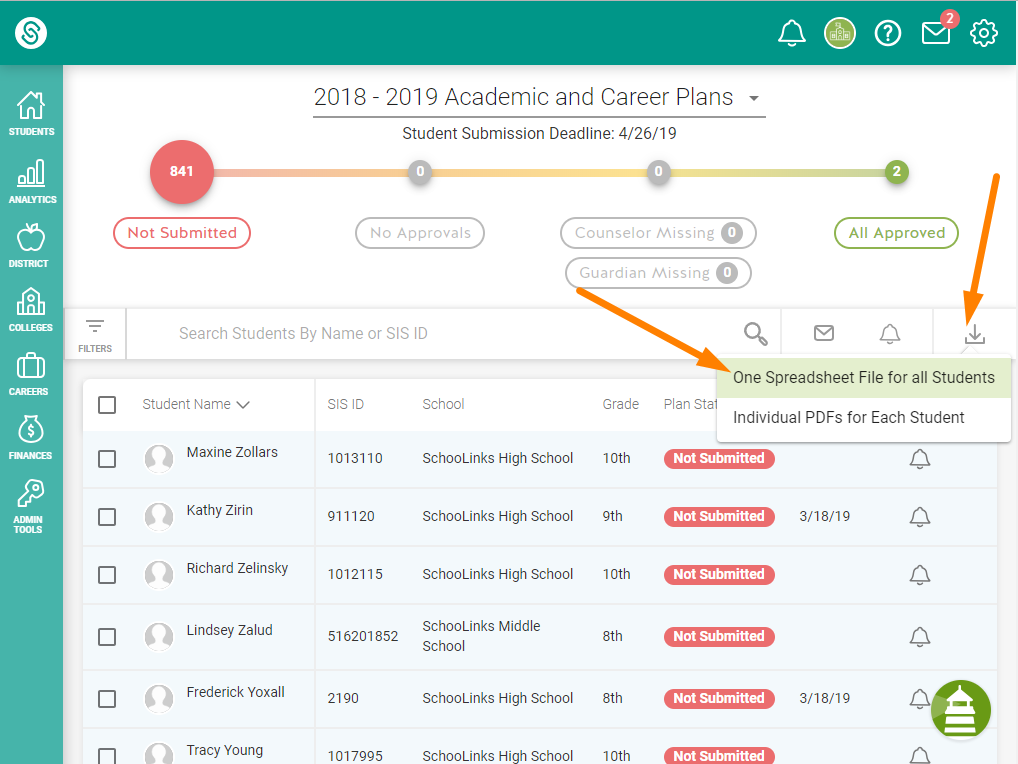 ---
---