How to delete courses from a course plan as a student
In this article, we will show students how to delete courses from their course plan.
1. Accessing Course Planner
To access Course Planner, hover over the Apple icon on the navigation bar on the left, then select Course Planner from the dropdown menu.
2. Deleting a course
To delete a course, students should click the X on the course to delete it from their course plan.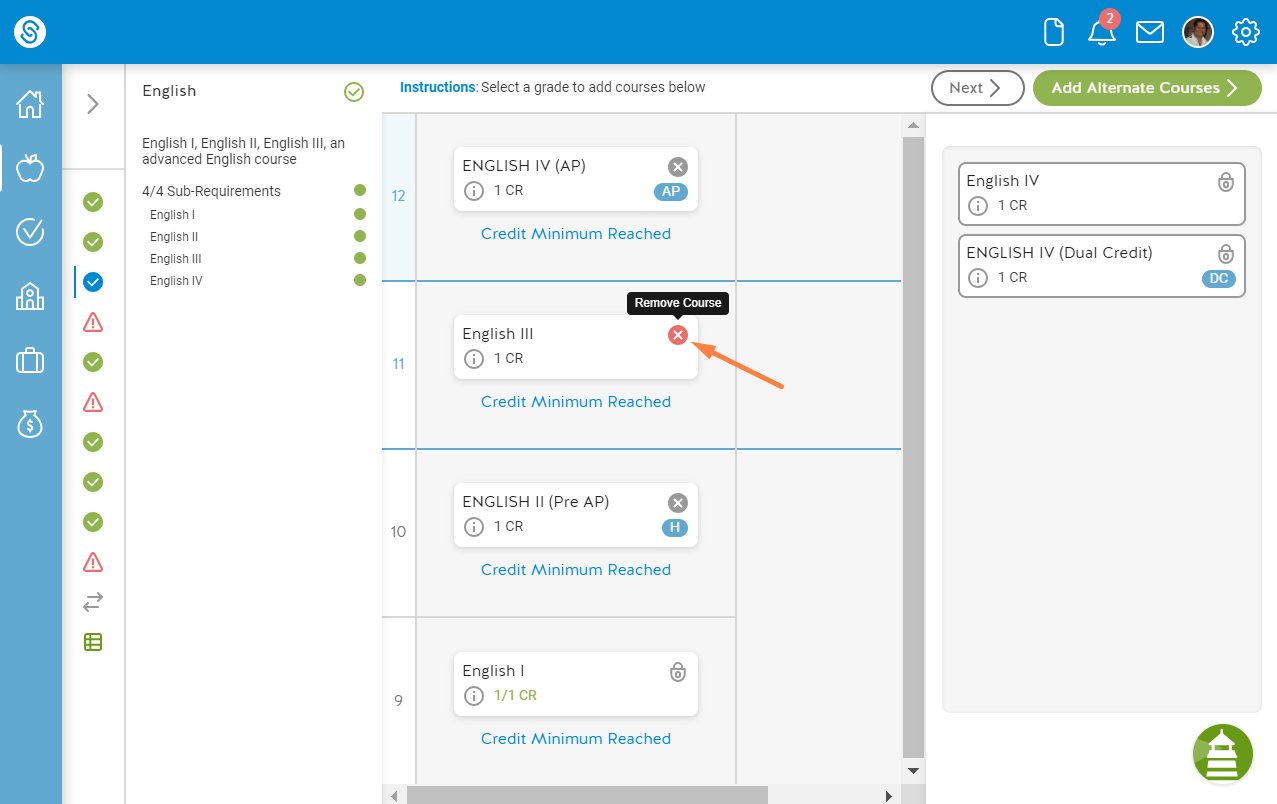 ---
---