How to take Would You Rather (career interest inventory assessment)
In this article, we will show students how to take Would You Rather
Would You Rather is a supplemental career interest inventory assessment
What is Would You Rather?
Would You Rather is a career interest inventory assessment that uses Holland Codes to match students with one of six Holland personality types: Realistic, Investigative, Artistic, Social, Enterprising and Conventional. Students are also matched with career clusters based on these personality types.
Students can retake WYR at any time. To learn how to retake the survey, go to Retaking Would You Rather Survey.
1. Accessing Would You Rather
To access Would You Rather, hover over the checkmark icon on the navigation side bar on the left and select Assessments from the dropdown menu
2. Taking Would You Rather
Click Start Assessment under Would you Rather.
Student should choose which of the two activities they would rather do by clicking the green checkmark under the activity they would rather do.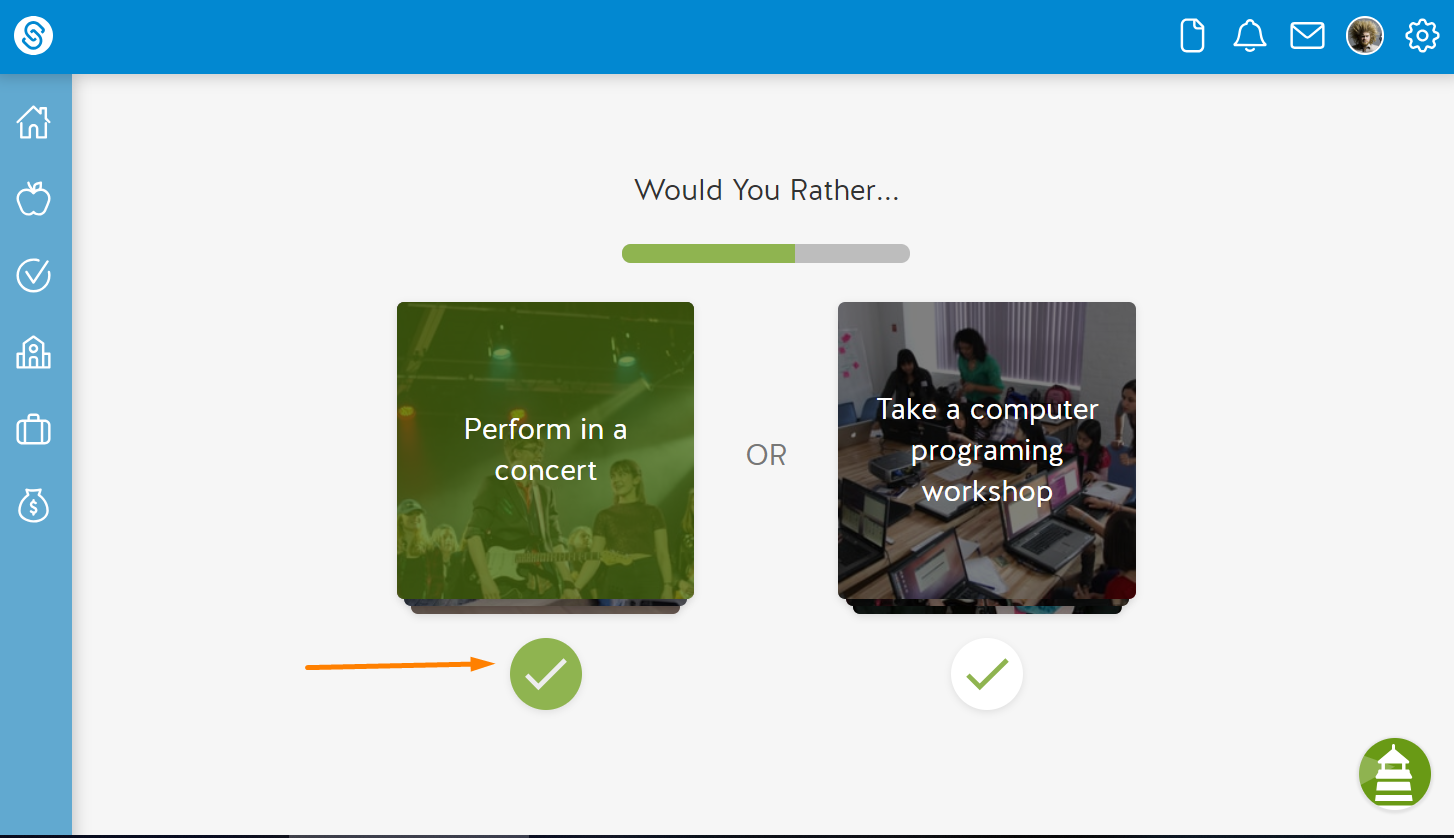 3. WYR Results
Students will be matched with 4 career clusters, ranked 1 to 4 based on the activities they chose.
Students will also be matched with Holland personality types.
---
---