How to add alternate courses to a course plan as a student
In this article we will show students how to add alternate courses to their course plan.
After students have fulfilled all graduation requirements by planning courses, they will be able to add alternate courses.
What are alternate courses?
Alternate courses are second choice courses students can plan for, just in case they don't get into their first choice courses they planned for.
1. Accessing Alternate Courses
To access Alternate Courses, students can click the two arrows on the bottom of the Course Planner Navigation Bar, or click the Add Alternate Courses button at the top of the Course Planner page.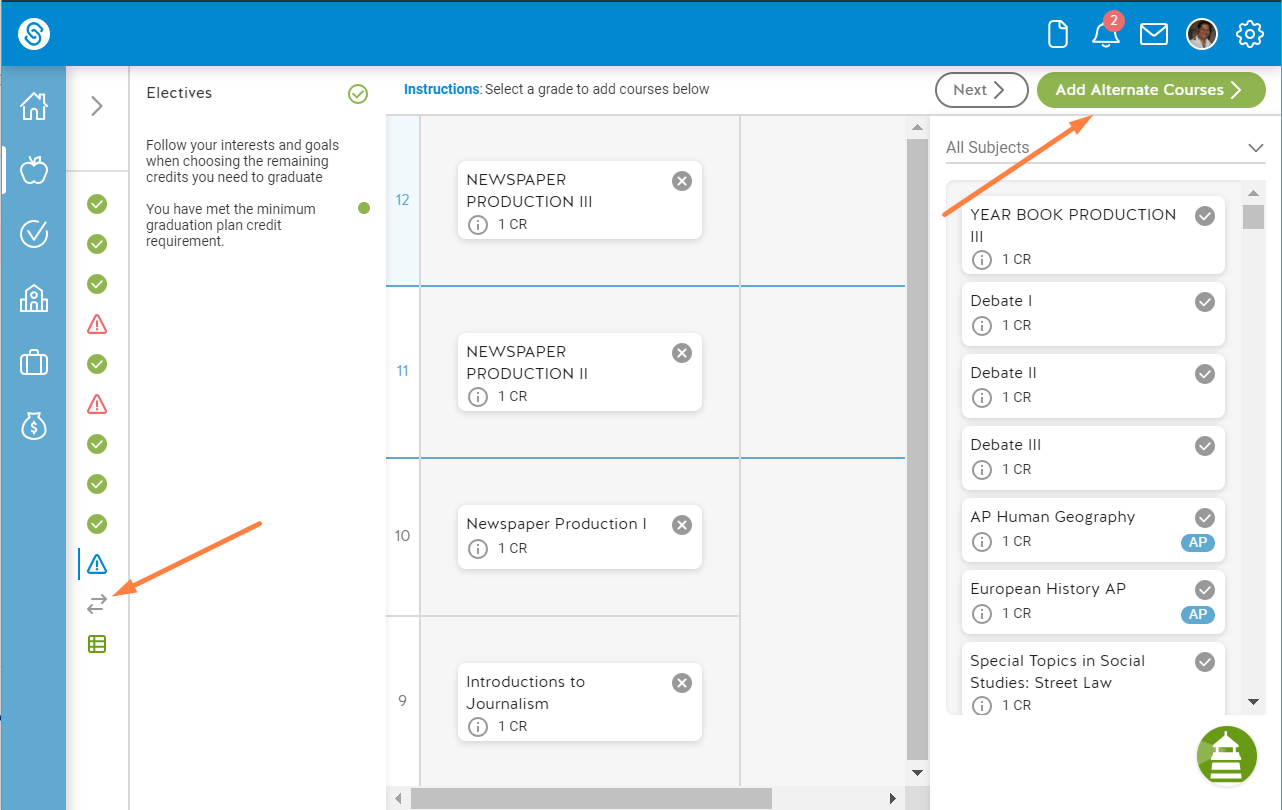 2. Adding Alternate Courses
Students should type the name of the alternate courses they would like to add, and click the name of that course to add it.
Once all 3 alternate courses have been added, click View Plan Summary to be taken to the course plan summary page to submit course plan.
---
---