How to check a supplemental graduation plan (NCAA eligibility) as a student
In this article, we will show students how to check a supplemental graduation plan on their course plan
What is a supplemental graduation plan?
A supplemental graduation plan is a way for students to compare their selected courses to other plans and requirements to see if they are fulfilled. An example of a supplemental graduation plan is NCAA eligibility. Depending on your district, there could also be supplemental graduation plans for things like scholarships.
Checking a Supplemental Graduation Plan
Click the arrow to open the CP Navigation Bar.
Then click Compare To and choose a supplemental graduation plan to compare selected courses to the requirements of that supplemental plan.
A student can compare their selected courses to a supplemental plan at any time, but requirements for that plan may not be met if the student has not finished planning.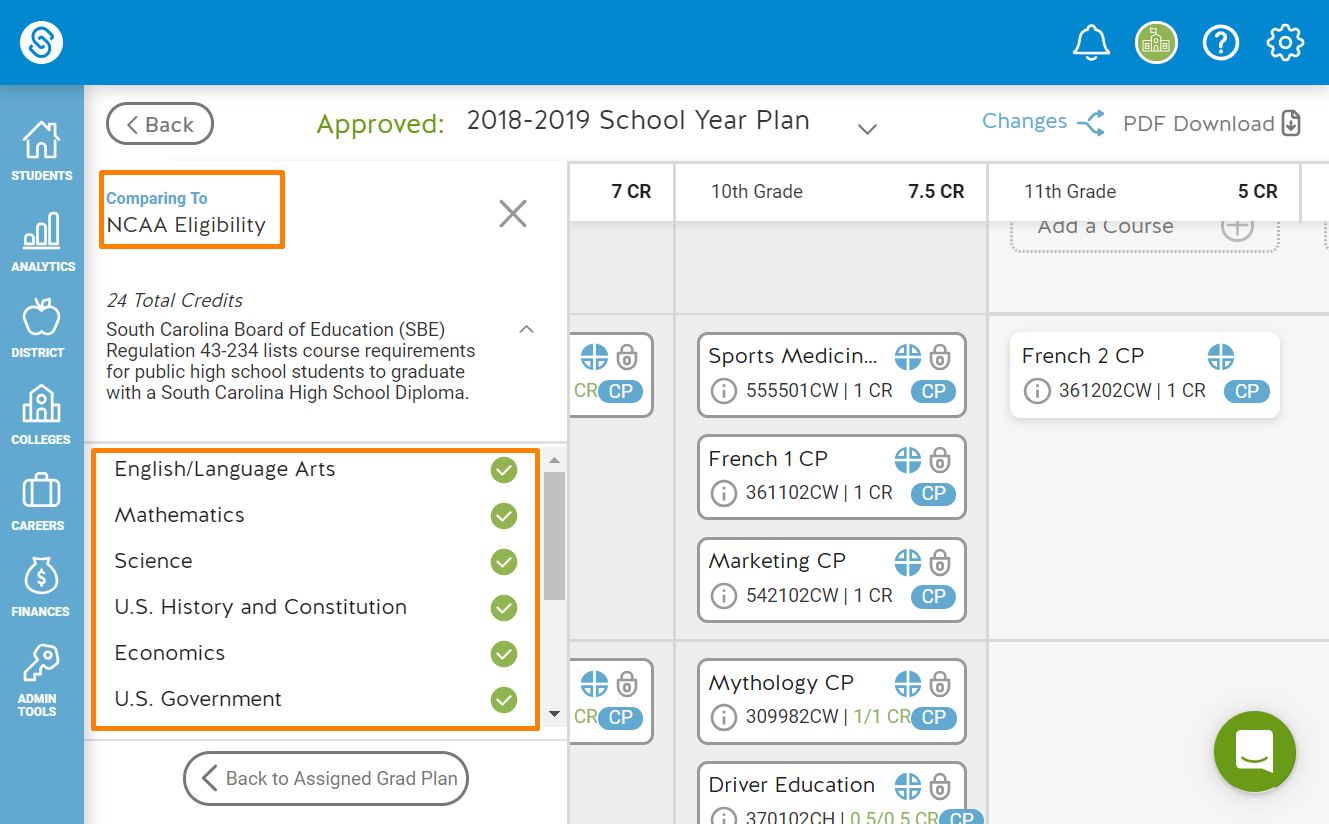 ---
---