How to create a school list as a student
In this article, we will show students how to organize your favorited schools into school lists
What are school lists?
School lists make it easy to organize and rank the colleges students have favorited so they can keep better track of them.
1. Accessing School Lists
To access School Lists, over over the Schools icon on the navigation side bar on the left, then select Favorites & Lists from the dropdown menu.
2. Select a School to Start a School List
Click the Add to a School List button on any favorited school.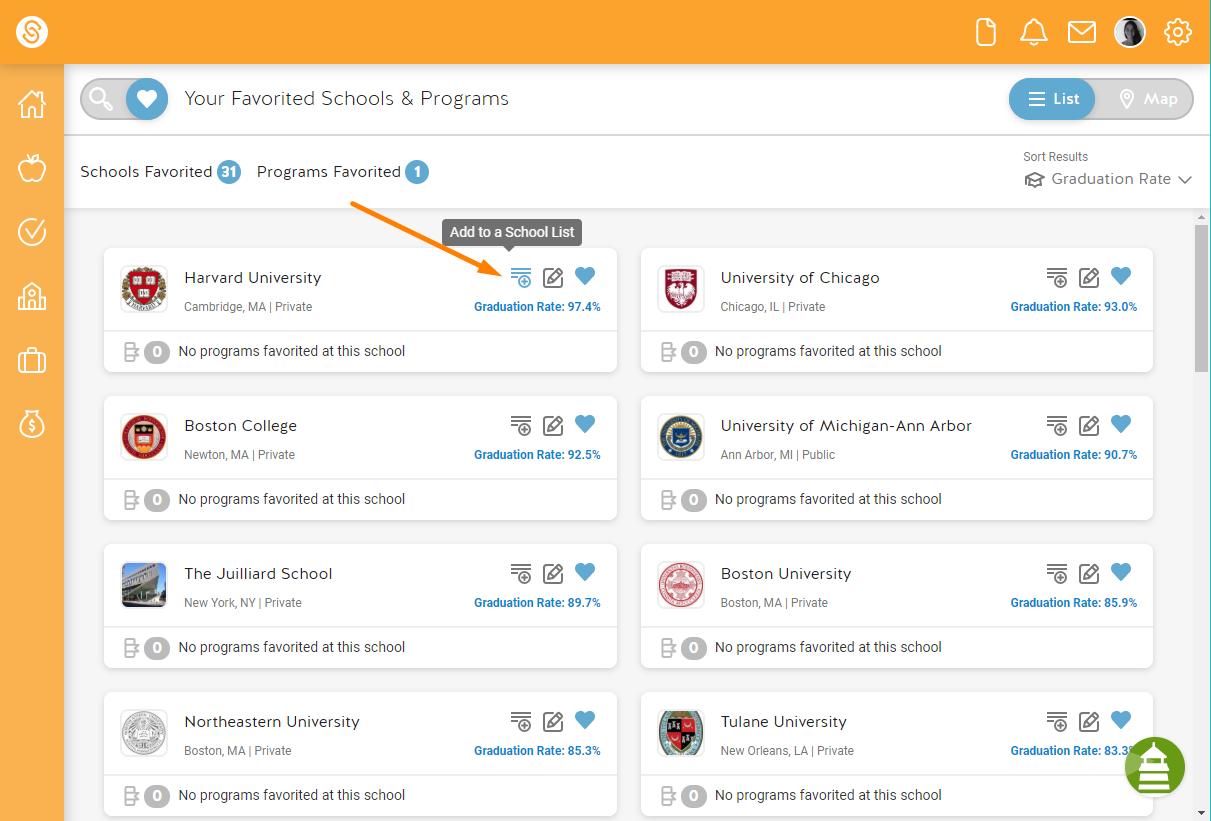 3. Creating a School List
Click the Create a New List button.
Give your School List a name and click Save List.
---
---