Fulfilling Transcript Requests
In this article, we will show counselors and registrars how to fulfill non-college transcript requests.
What is fulfilling transcript requests?
Students will request transcripts to be sent to non-college entities (ex. transcripts to be sent for a scholarship or to the NCAA eligibility center). Counselors and registrars will be able to fulfill these requests through the Transcript Requests page.
NOTE: Any non-college transcript that can be sent electronically will automatically be sent when students request them. The only transcript requests that actually have to be fulfilled are for those that need to be printed and mailed.
1. Accessing Transcripts Request
From the dashboard, hover over the key icon and scroll down to Transcript Requests.
Click Transcript Requests.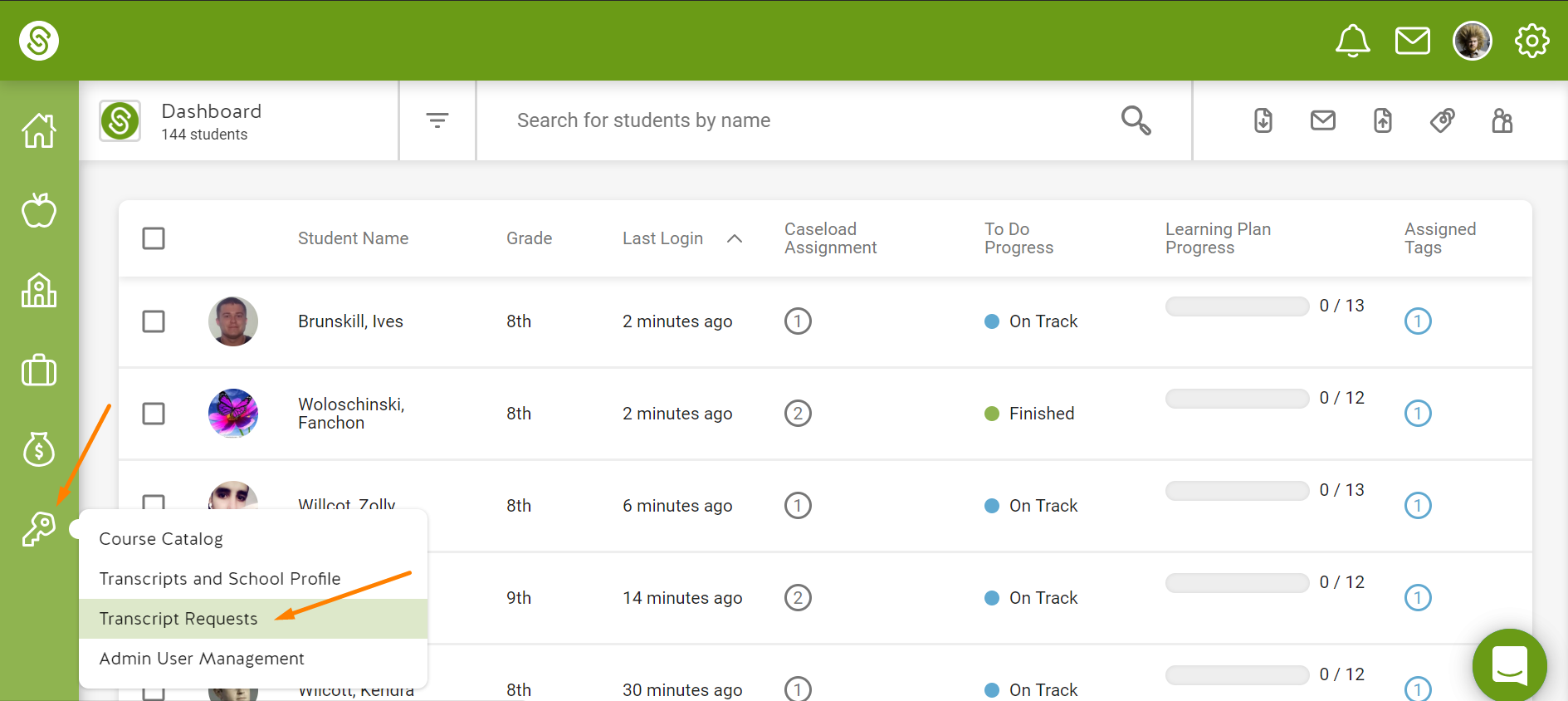 2. Fulfill Transcript Requests
Click the Print All button.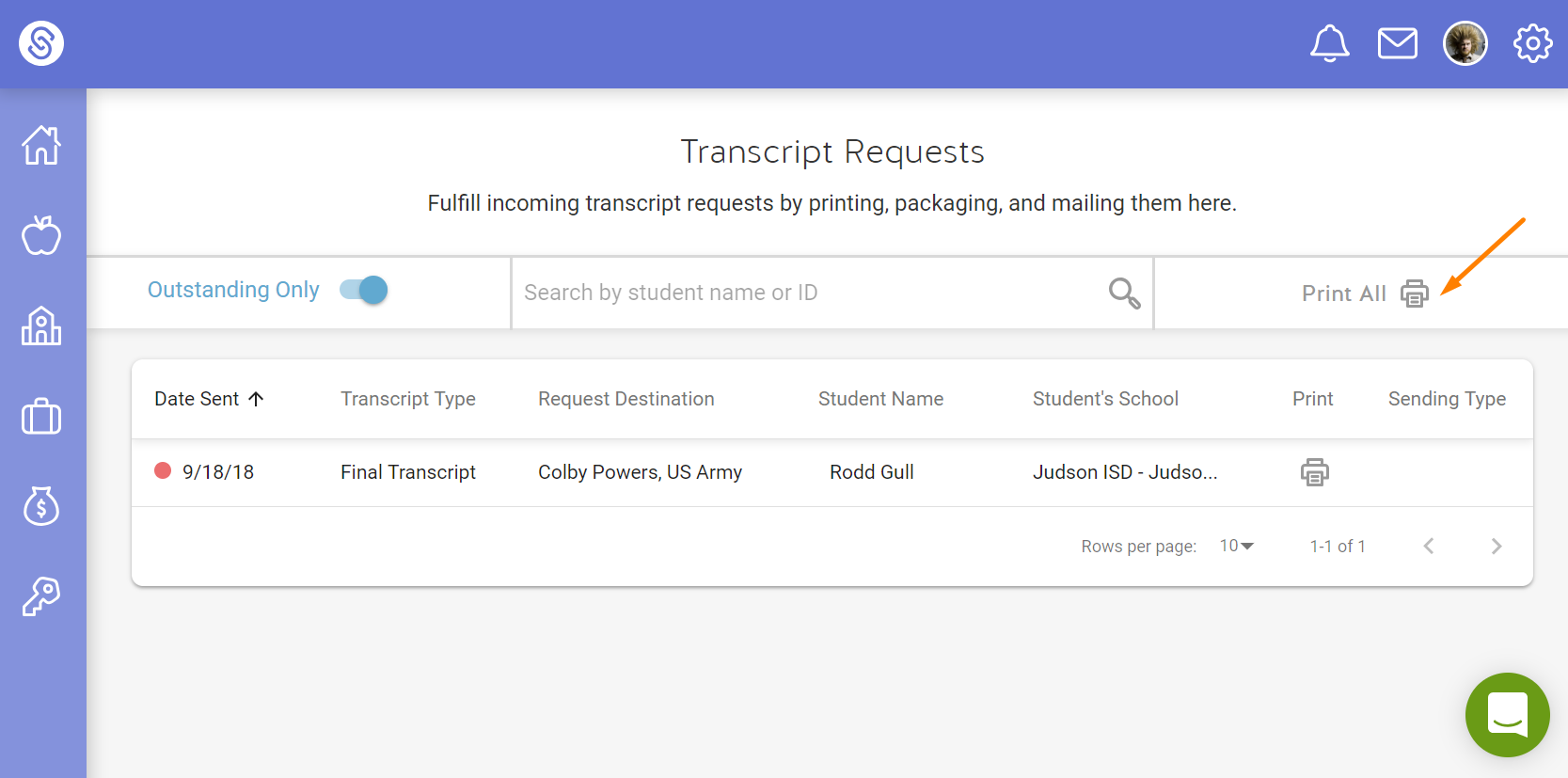 Once you click the Print All button, a box labeled Print All Outstanding Docs will pop up. Check the box indicating that you are marking your transcript request for that non-college entity as sent (in this case, a transcript for a US Army scholarship).
Do not check this box unless you are actually sending the requested transcript soon. You do not want to misinform students that their transcript requests were sent.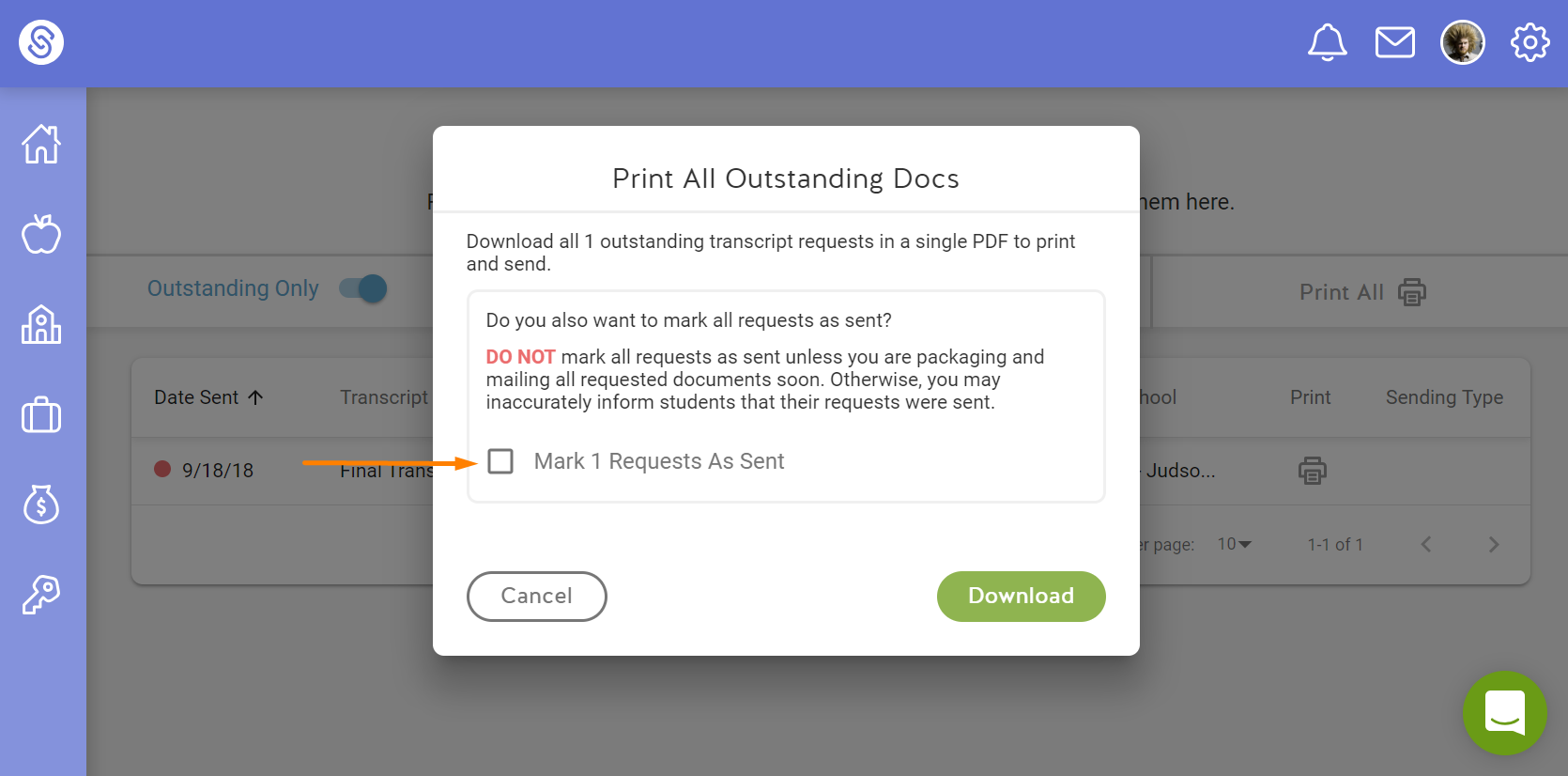 Once you check that box, the green Download button will change to say Download & Mark As Sent. Click that button.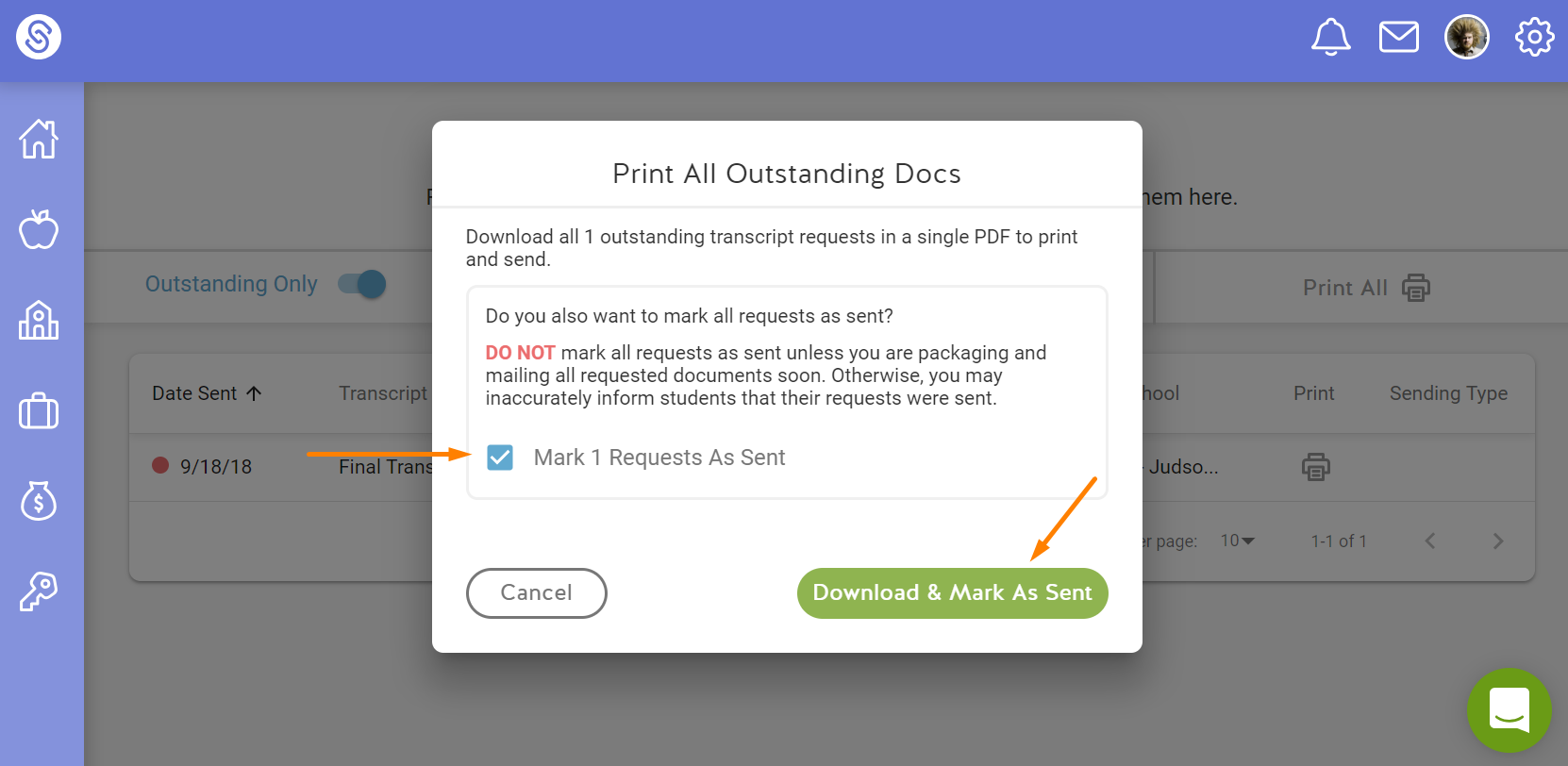 When you click that button, a green box will appear at the top of the page indicating that your transcript request has been fulfilled.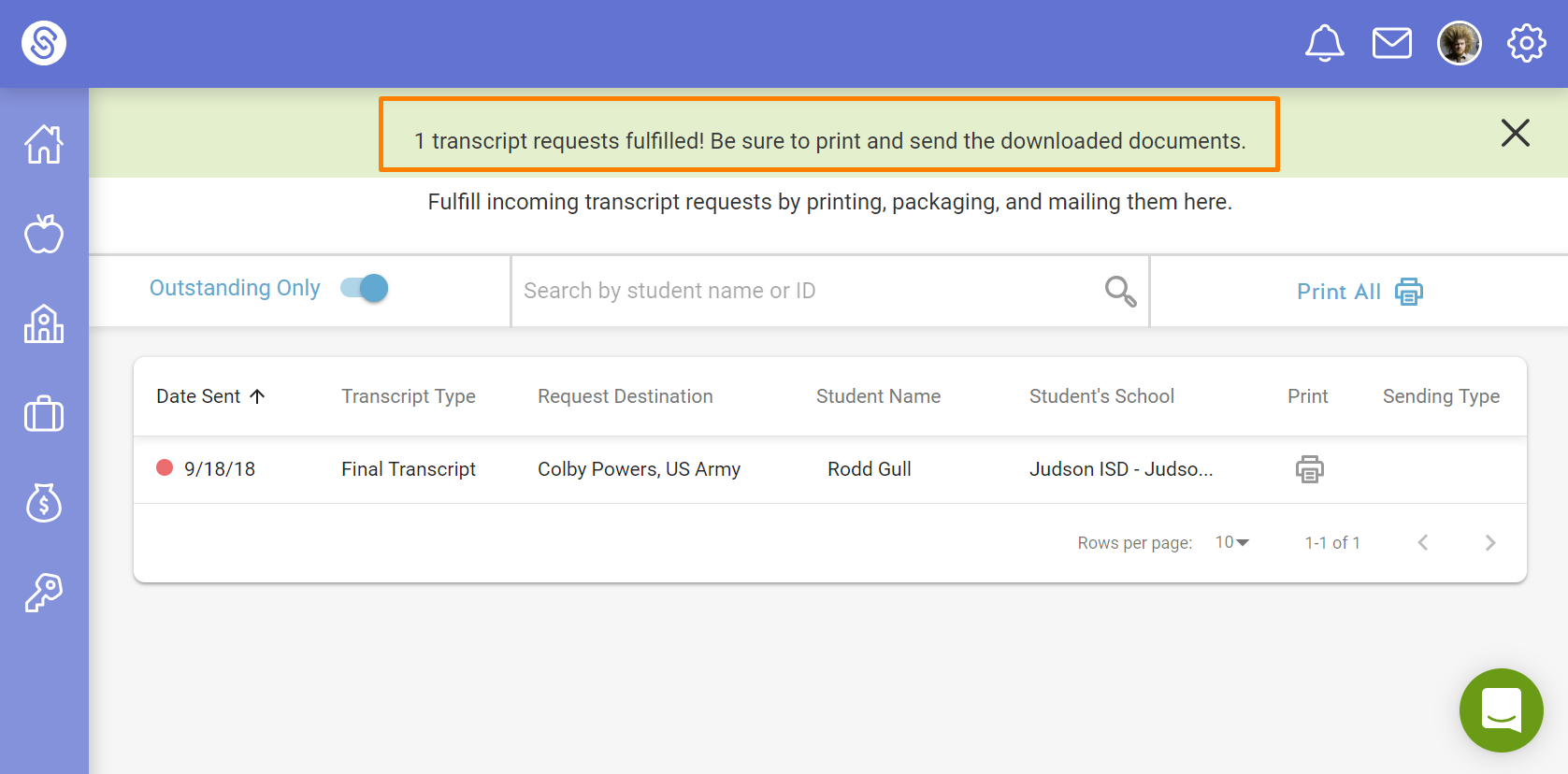 ---
---