Updating an Existing Staff User
In this article, we will show school administrators how to update access for an existing SchooLinks staff user.
What is updating an existing user?
If you have access to School Admin Management, you'll be able to update the information for and access that staff members with SchooLinks accounts have.
You can also delete an existing staff user. To learn how, go to Deleting a Staff User.
If you'd like to add a new SchooLinks staff user, go to Creating a New Staff User.
1. Accessing School Admin Management
Hover over the key icon on the left side bar.
Then select Admin User Management.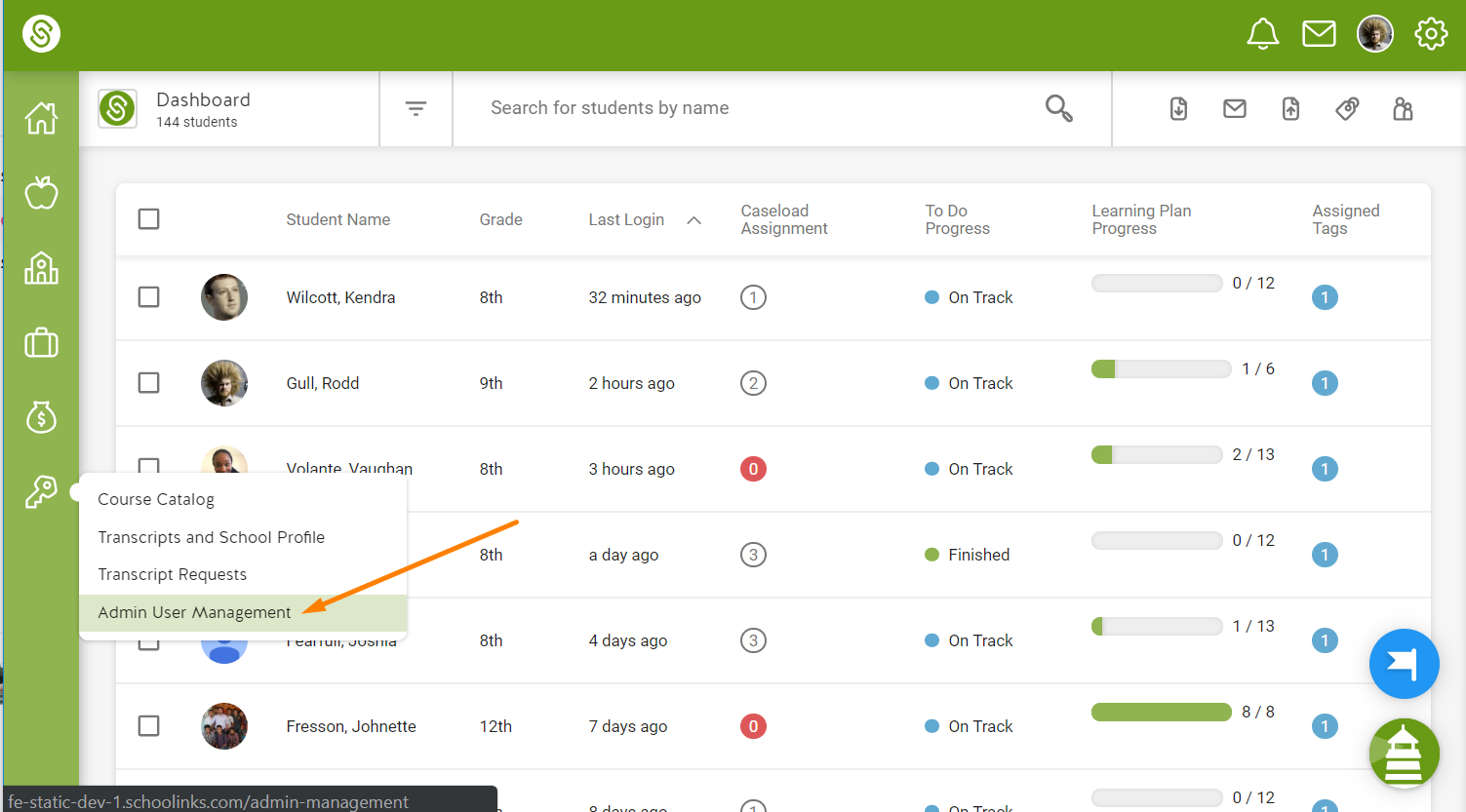 2. Select a User to Update
Type in the name of the user whose access you would like to update.
Then hover over their name and click the pencil icon.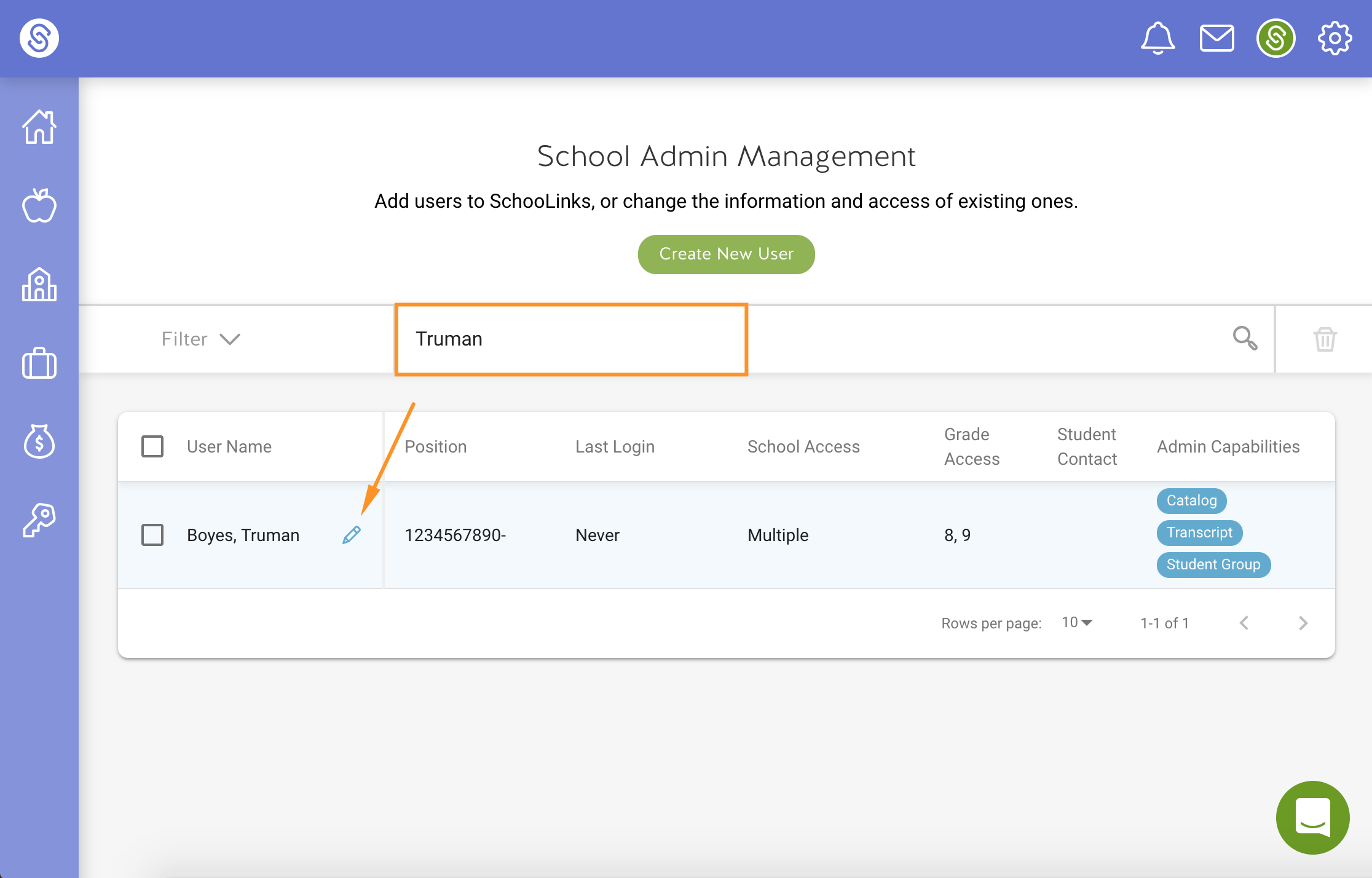 3. Update User
Now you can update information for the user.
You can update their professional information, like their title or phone number.
You can also update their level of student access.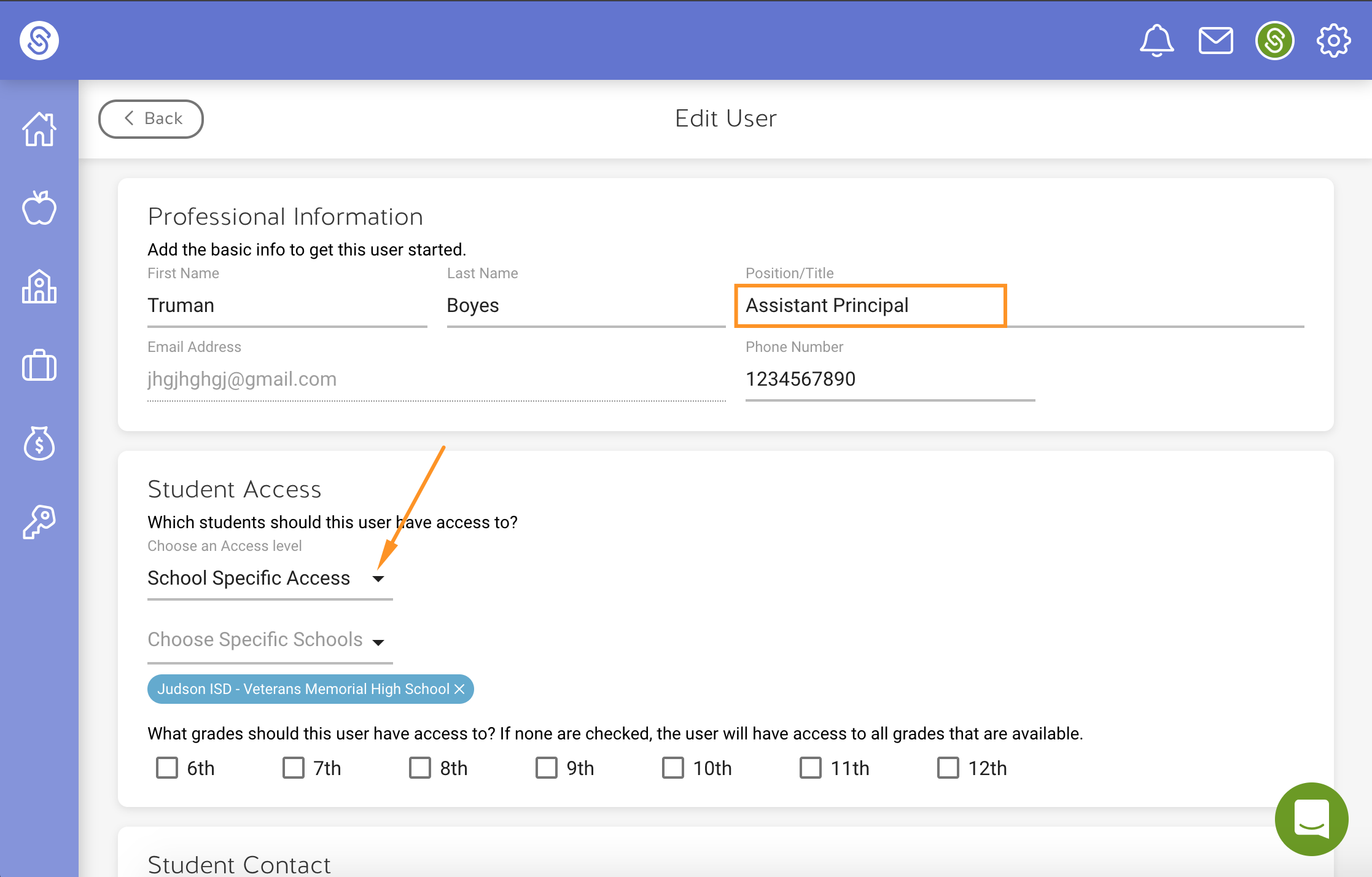 You can edit the person's access to contacting students.
You can also edit their admin capabilities, such as access to Student Group Management, Transcript and School Profile Management and Course Catalog Access.
Once you've made the changes you want, click the green Save Changes button.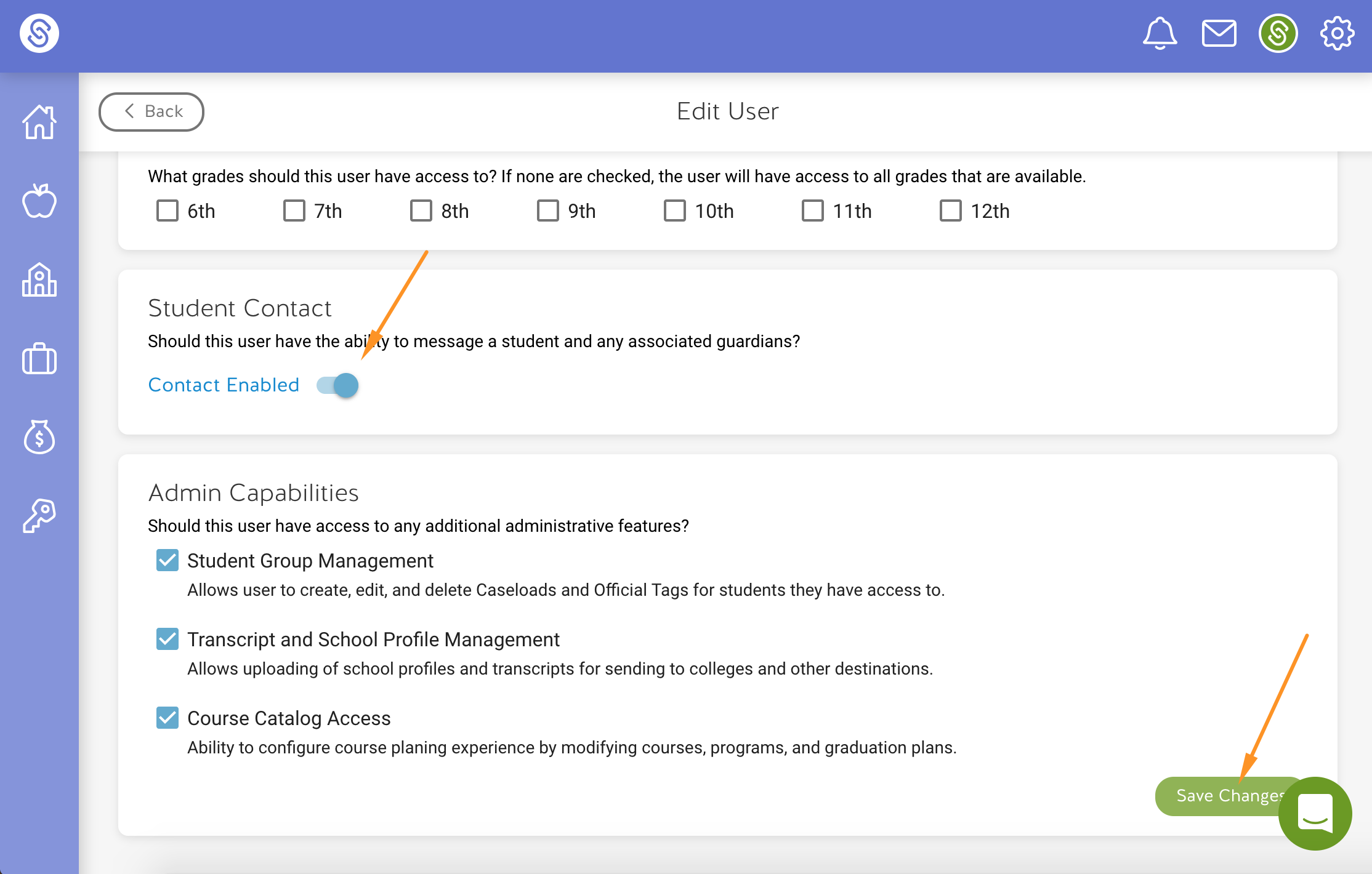 Then you'll see a message that the user's information has been updated.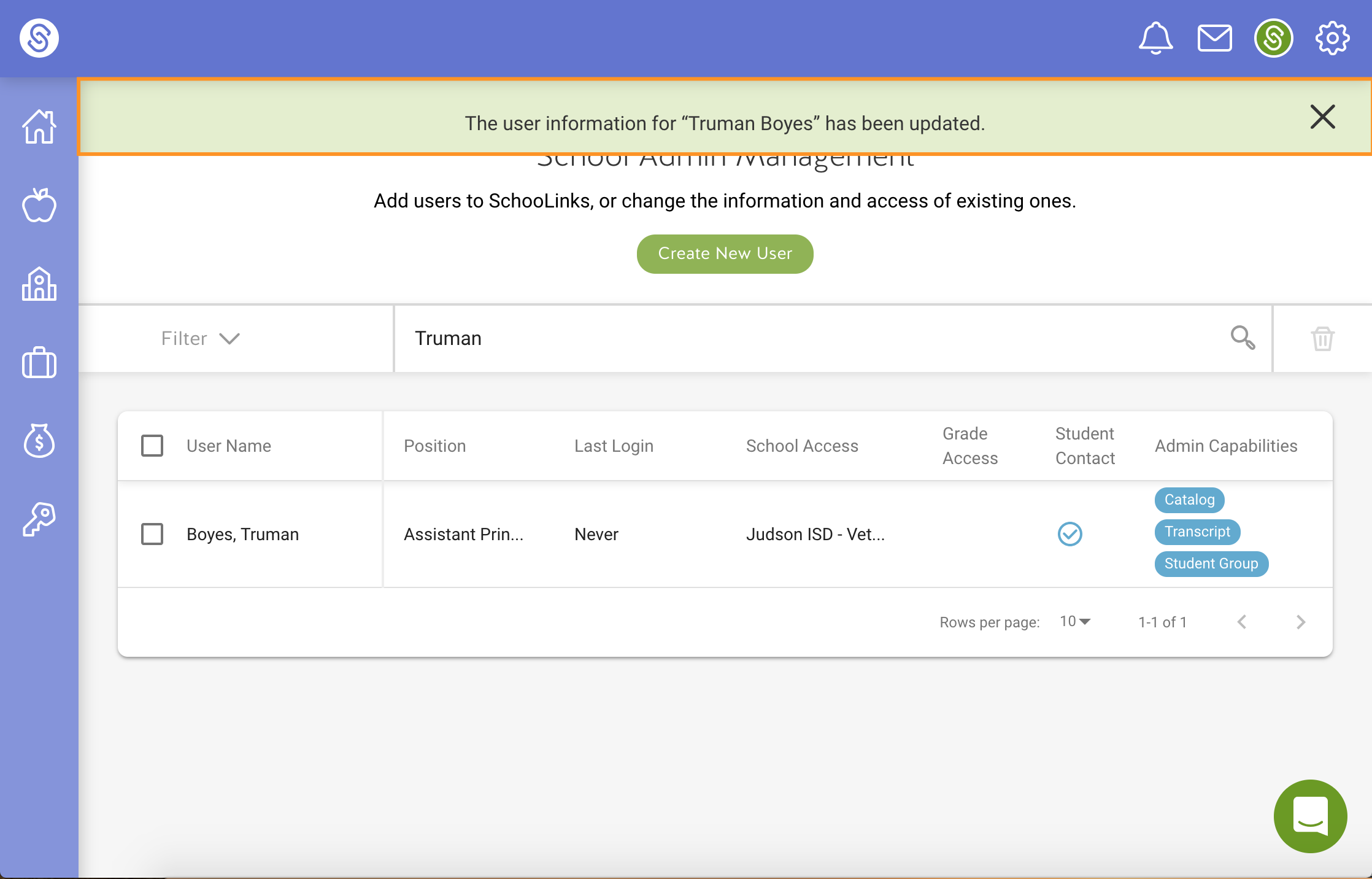 ---
---