How to update and mark a SMART Goal achieved as a student
In this article, we will show students how to update their SMART goals.
To learn how to create a new goal, go to Creating a SMART Goal.
What are SMART goals?
SMART goals are goals that are Specific, Measurable, Achievable, Relevant and Time-Bound.
You can create SMART goals for any goal you want to track as you work to achieve it.
1. Accessing Goals
To access student goals, hover over the checkmark icon on the navigation side bar on the left and select My Goals from the dropdown menu
2. Select Goal to Update
For the goal you want to update, click the Show button.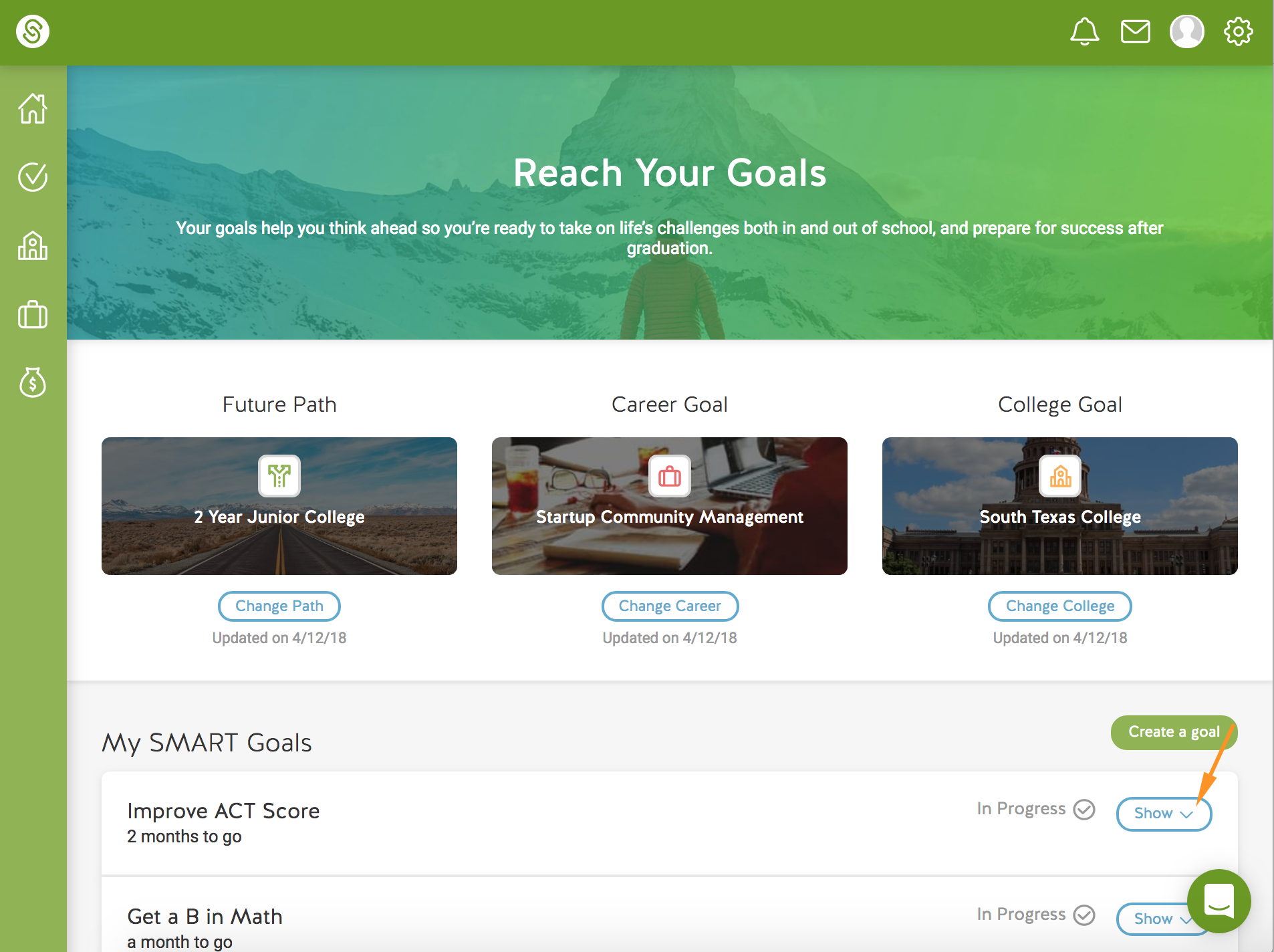 3. Updating and Marking SMART Goal as achieved
Now students can review the details of your goal.
If they've achieved your goal, click the switch so it turns green and says Achieved. Then type in an explanation, and click Resolve Goal.
Students have to write an explanation in order to mark a goal as achieved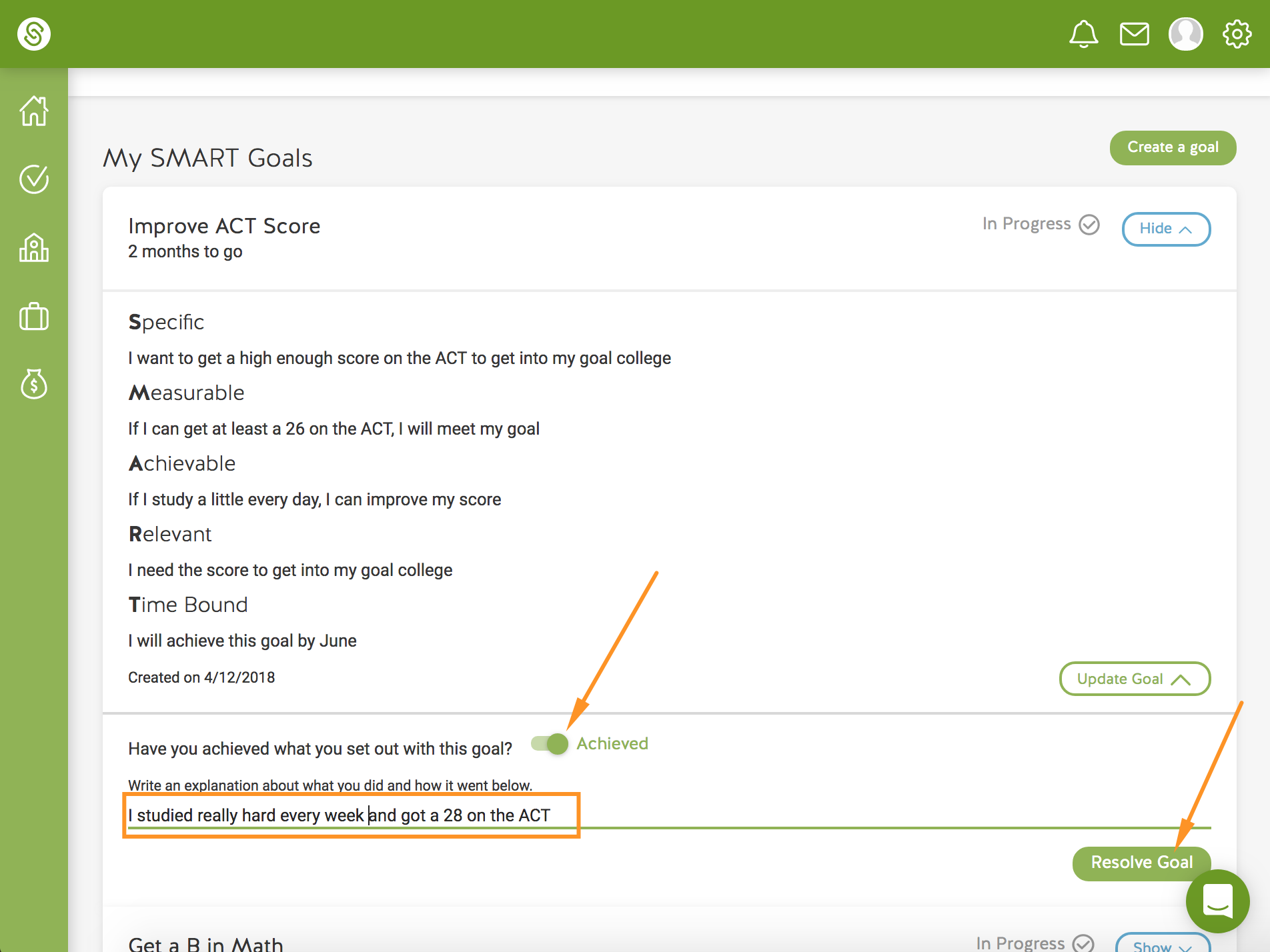 Now the goal will say Achieved and have a green checkmark next to it. It will also show the date achieved.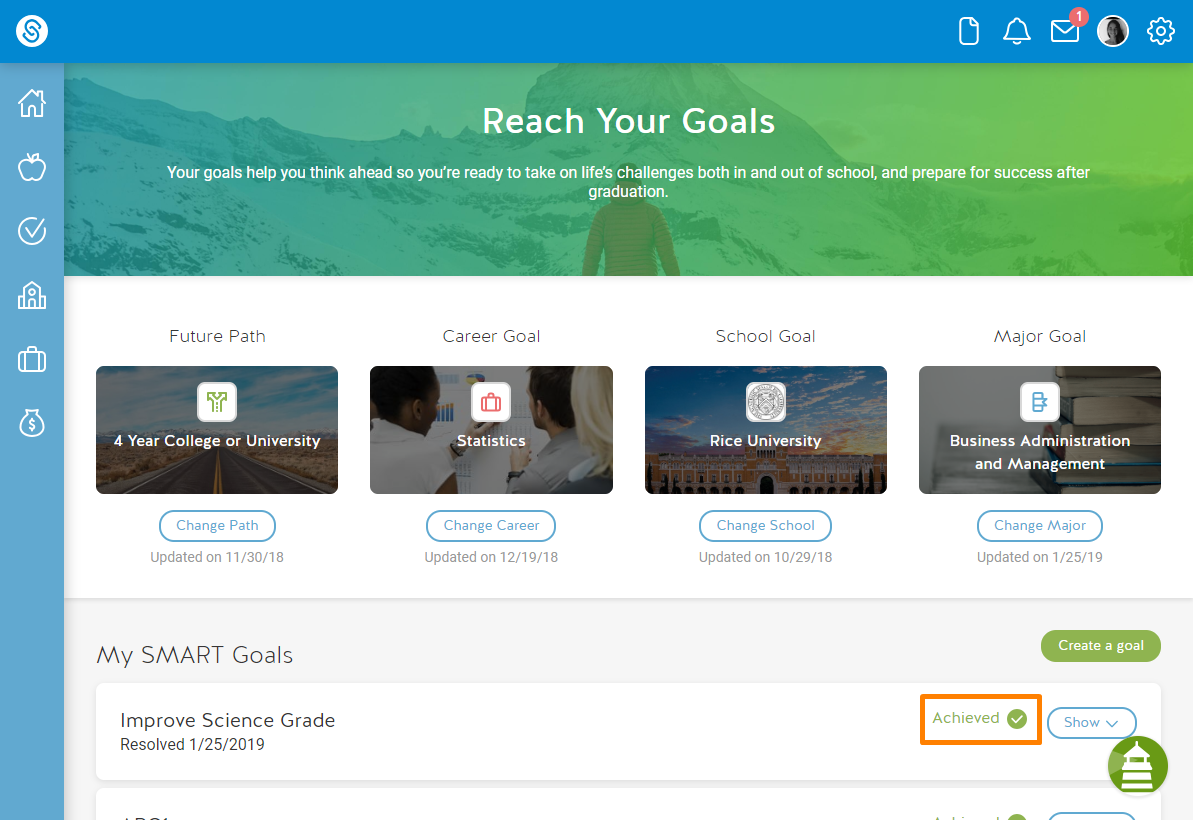 ---
---