How to Adjust a Student's Test Score Goals as a Counselor
In this article, we will show counselors how to adjust a student's test score goals.
Counselors should use this feature as a discussion tool, to show student's how changing their goals for test scores could affect their application's acceptance.
This will not change a student's submitted goal scores on their Test Scores page.
1. Accessing Test Scores
To access a student's goal test scores from the counselor dashboard click the Go to Casefile button next to that student's name and then click Tests in the top bar.
2. Adjust a Student's Goal Score
From the Test Scores page, click Goals on the SAT or ACT test scores section.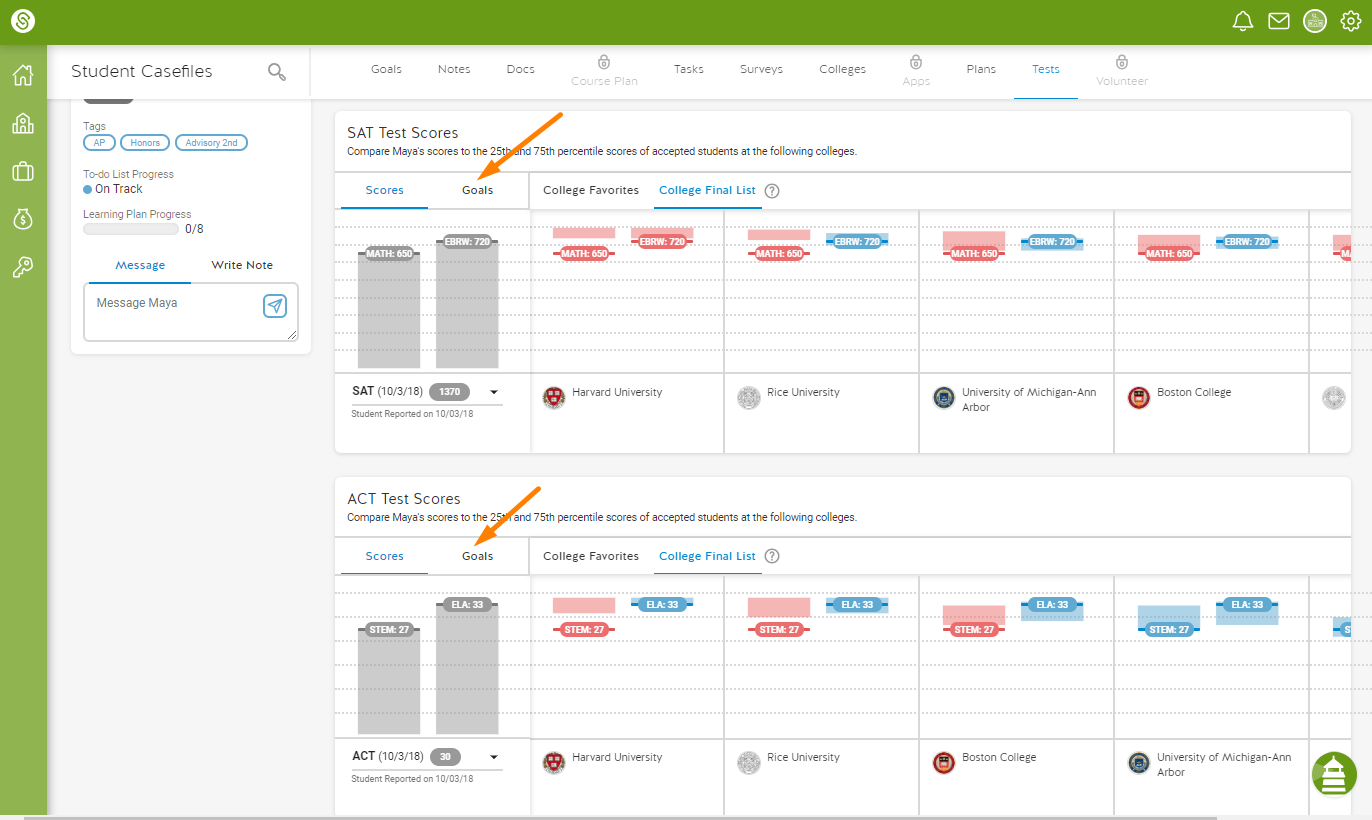 To adjust a goal score, click on the grey bar and drag up or down.
Counselors can also see how adjusted goal scores change a student's comparison to Final List schools, by clicking College Final List.
---
---